Feb 27, 2023
Caring for our planet and our children
In a Coverage series, a physician explores the ways health and health care are affected by climate change, and highlights climate actions families can take to ensure that we provide our children and our loved ones with a healthier, more just, and sustainable world. 
---
Parents have plenty on our minds already. On top of the usual concerns, three years of disruption from the pandemic have left a painful imprint on so many children's minds. Footage from the war in Ukraine is heart-wrenching to witness. And then there's the financial strain from inflation on household budgets. 
So, when the United Nations Intergovernmental Panel on Climate Change released its report detailing how the climate crisis is impacting our lives, I wouldn't be surprised to learn that the number of parents who read any part of it could be counted on my fingers and toes. 
But parents deserve to know what climate change - and climate action - mean not just for their children's future but for their present.
Here are five of the report's findings and why they matter to parents
(for a fuller accounting see here or here) 
Your child will live through many more disasters than you did. Floods, wildfires, heatwaves and more intense hurricanes are already more likely. A recent paper found that a child born in 2020 will endure two to as many as seven times more climate-related disasters during their lifetime than a child born in 1960 because of climate change. 
 
Wars may become more likely as a result of resource scarcity, especially from crop losses and water shortages. 
 
Climate shocks have already taken a toll on child and adolescent mental health. Recent studies have found that 60% of adolescents are very or extremely worried about climate change and nearly half said their feelings about climate change impacted their lives. 
 
Climate shocks make food more expensive.
 
Burning fossil fuels has accounted for 86% of all greenhouse gas emissions in the past 10 years, up from 64% in the prior decade.

These findings seem overwhelming, but they directly relate to the pressing concerns of the moment -- war, mental health, higher food costs.
Even more importantly, the report shows us what we stand to gain when we act on climate for the health of our children and for their future. 
If we ignore climate change because it feels like we have more important problems right now, we are, in effect, enabling them to recur and worsen. 
Actions that get us off fossil fuels and reduce greenhouse gas emissions—like electrifying our homes, buses, and cars, greening our neighborhoods, and eating plant-based diets— aren't just about creating a better future for our children. They matter - and profoundly so - to every child's health today, and especially to the health of children growing up in low-wealth communities and with chronic medical problems and disabilities, as I've written before.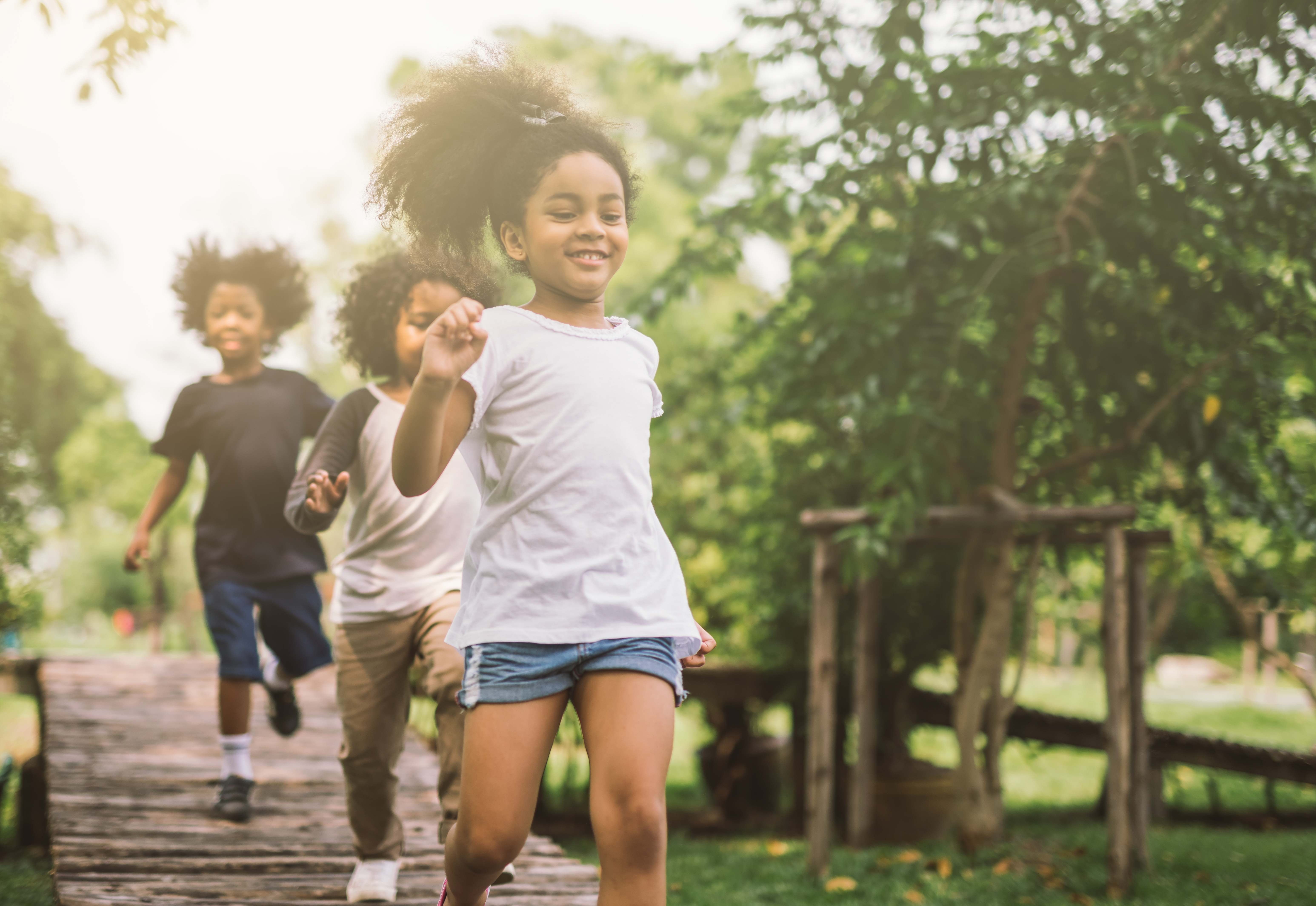 Kids who grow up in greener, cooler, and less polluted places can spend more time outside running around and keeping a healthy body weight. Their minds may be buffered against mental health disorders. 
Better and safer access to active transportation can promote both healthy minds and bodies. 
And all of these actions reduce air pollution that promotes healthy pregnancies and helps all children breathe easier.
I've always thought that parents - and all those who help them – do not get enough credit for raising children. Parenting is a thankless job, but we should take every opportunity to remember that we have no greater purpose than to care for our children. 
This idea can sustain us through the hardships that every parent endures. So I want to remind every parent reading this and everyone who helps nurture children - families, friends, teachers, counselors, coaches, religious leaders and so many others - that:
Caring for our planet is a graceful act of caring for the children in your life and every other child in the world.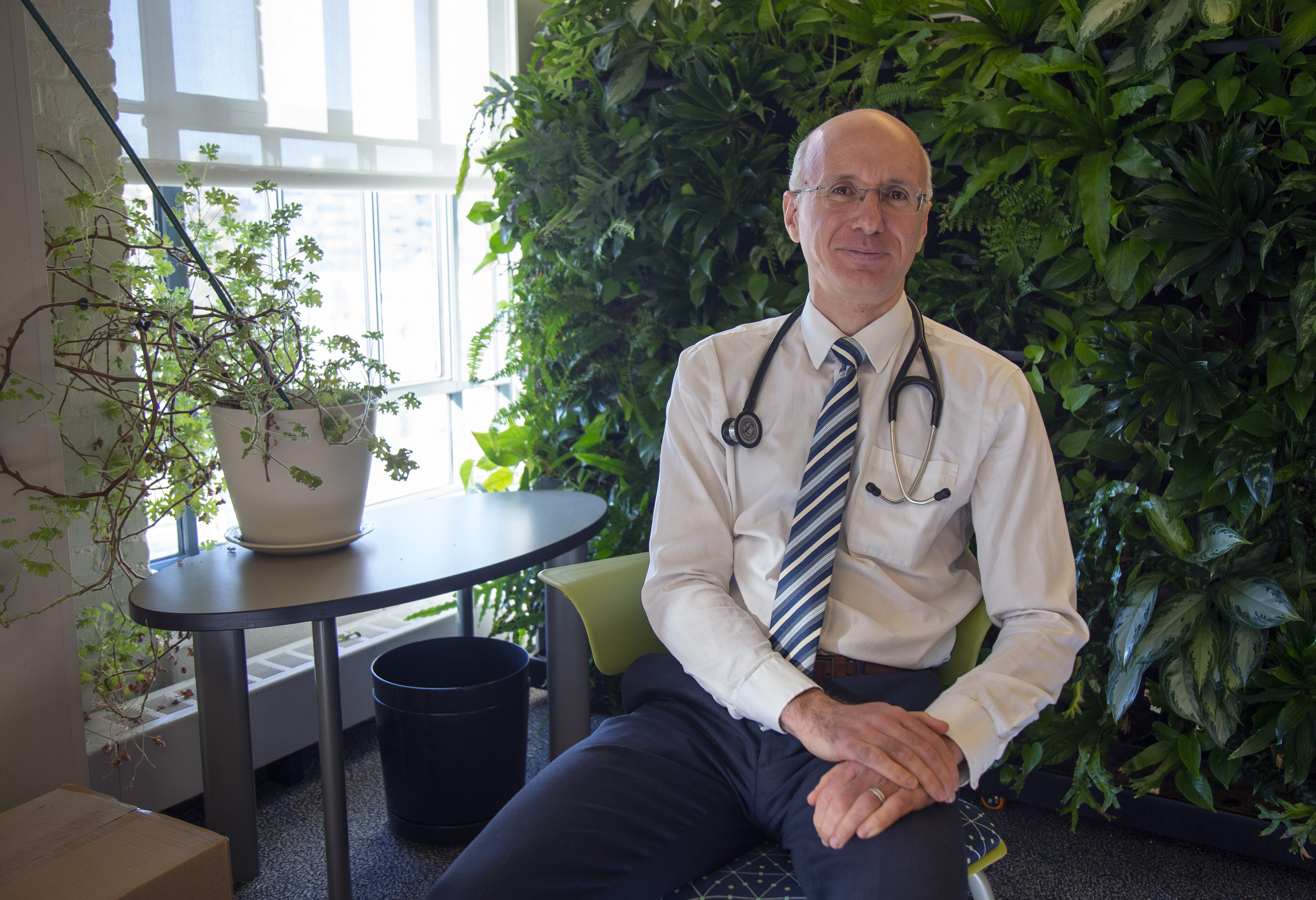 Dr. Aaron Bernstein is director of the Center for Climate, Health, and the Global Environment at the Harvard T.H. Chan School of Public Health (Harvard Chan C-CHANGE) and a pediatrician at Boston Children's Hospital.
---
PHOTO OF Dr. AARON BERNSTEIN BY JOHN WILCOX
Did you find this article informative?
All Coverage content can be reprinted for free.
Read more here.