Facts about COVID
Blue Cross Blue Shield of Massachusetts is committed to providing clear, timely guidance to members, employer accounts, community organizations, the media and the medical community.
 
Answering questions about COVID
Since the start of the pandemic, Coverage new service has produced more than 100 original,
fact-based reports and videos featuring trusted voices of clinicians, public health officials, faith leaders and COVID survivors, including the following:
---
Webinars
Blue Cross has convened clinical, legal and other experts to address a wide range of key issue over the course of the pandemic, ranging from health and safety guidance to fraud prevention. More than 130 free webinars featuring these experts reached thousands of customers. 
---
Public outreach
Blue Cross has contributed $1 million to community health centers and local nonprofits to support vaccine outreach, education and access, backing organizations including Equity Now & Beyond, a collaborative of five immigrant-led organizations.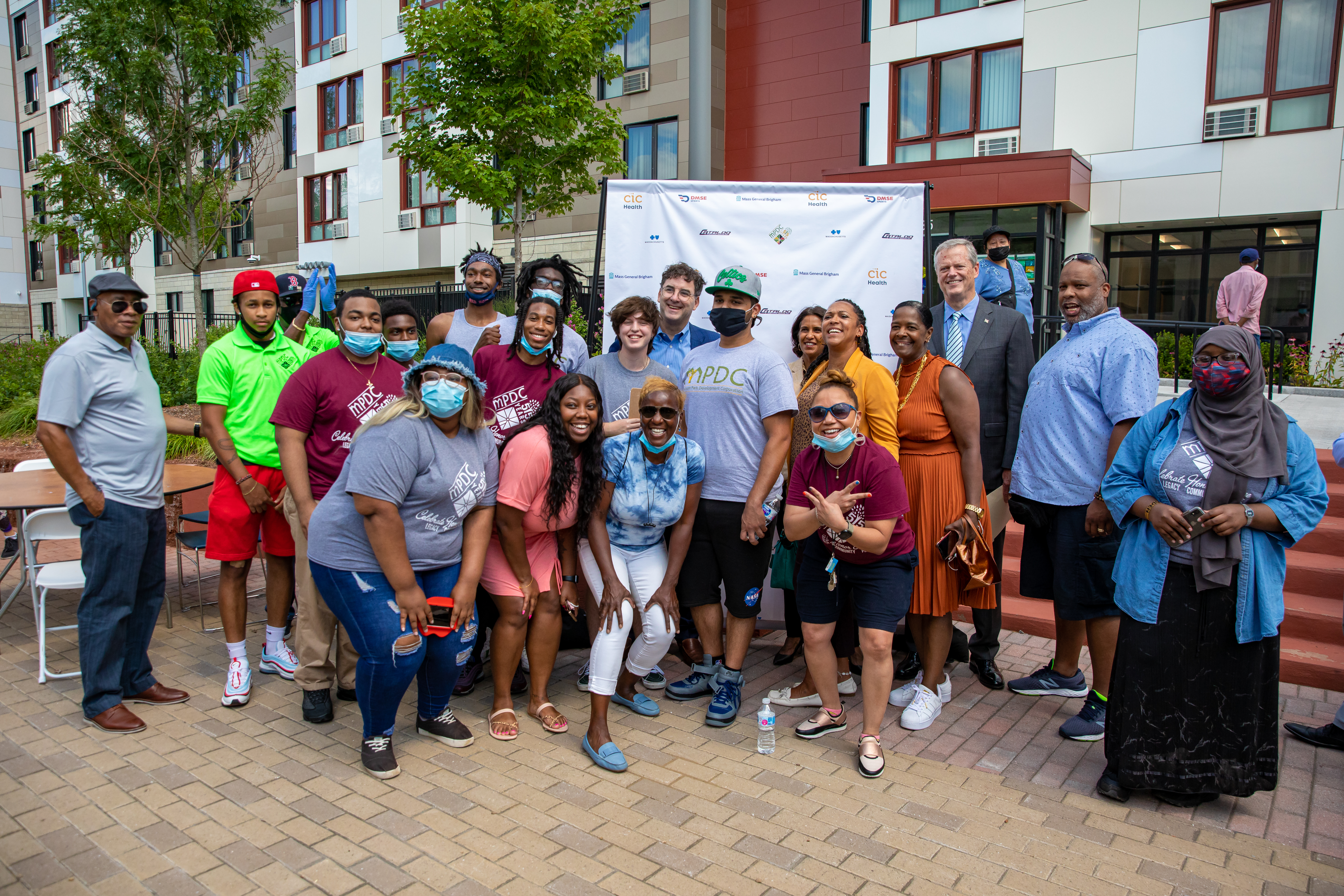 ---
A trusted resource online
During the pandemic, fraud schemes and pseudoscience have often spread quickly and damagingly online. Blue Cross takes pride in its role as a trusted resource for members, and has utilized social media and digital tools to provide education, amplify expert voices and dispel myths.
Within hours of a public health emergency declaration in 2020, the health plan created a Coronavirus Resource Center, which has been continuously updated to provide timely information about vaccines, testing resources, and more, attracting 259,000 visits.
Since March 2020, 7 million emails and 499,000 texts have been delivered to help members understand key developments, find testing locations, plan vaccination appointments and understand the safety and efficacy of vaccines. An additional 554,000 emails were delivered to employers to provide support. The company's 396 social media posts on Twitter, LinkedIn and Facebook have shared valuable information on public health guidance and vaccination resources. 

---
Support for clinical partners
Blue Cross developed a COVID-19 Information page for 40,000 providers to ensure clinicians are not vulnerable to misinformation and have the facts they need as they work on the front line to care for patients.
The page provides up-to-date details about changes the health plan instituted in response to COVID-19, including:
Coverage for vaccines, testing, and treatments
Telehealth services
Billing and specific information for mental health services
Administrative changes designed to simplify providers' processes and remove barriers to our members' care.
The health plan published 63 news articles to the provider site, and issued 23 emails to alert providers of news.
---
Combating misinformation and fraud
Blue Cross has taken a proactive approach to informing the public throughout the pandemic with work that was honored by The National Health Care Anti-Fraud Association with the Excellence in Public Awareness Award, which recognizes meaningful and effective efforts by government agencies, law enforcement and health plans to investigate, stop and promote understanding about health care fraud. 
A Blue Cross press release spurred immediate New England media attention to the issue of pandemic-related fraud. Jennifer Stewart, senior director for fraud investigation and prevention at Blue Cross, has been featured on three of the state's leading TV networks, WHDH, WWLP and WCVB, as well as Rhode Island's public radio station and in news outlets including Vox.com and Becker's Hospital Review. 
Coverage has published original news reports that include national and historical context, advice from state officials including the attorney general, and consumer guidance from experts such as Stewart.
Tips to prevent new scam
'If you receive a check you're not expecting, don't cash it without making a call', AG and fraud experts urge