Jun 28, 2021
How the COVID-19 vaccine protects kids 12 and up 
The safe and effective COVID vaccine can help kids 12 and up get back to normal and enjoy a safe and healthy fall, pediatricians say. 
"As kids return to school and socializing with friends, this shot will really help protect them," said Dr. Mary Brown, a pediatrician at Tufts Children's Hospital. "We are so fortunate to have a vaccine that is authorized by the FDA for anyone 12 and older, and has proven very effective at preventing COVID.  And as we look ahead to children returning to classes in person in the fall, potentially without masks, the vaccine will be essential to prevent outbreaks."
The Centers for Disease Control recommends everyone 12 years and older get a COVID-19 vaccination to help protect against COVID-19.
The COVID-19 vaccine for kids is manufactured by Pfizer-BioNTech and given in two doses, about three weeks apart. Kids and adults need both doses to be fully protected. The Pfizer vaccine has proven effective in preventing severe illness from the new, fast-spreading Delta variant which is driving up infections among unvaccinated people across the country.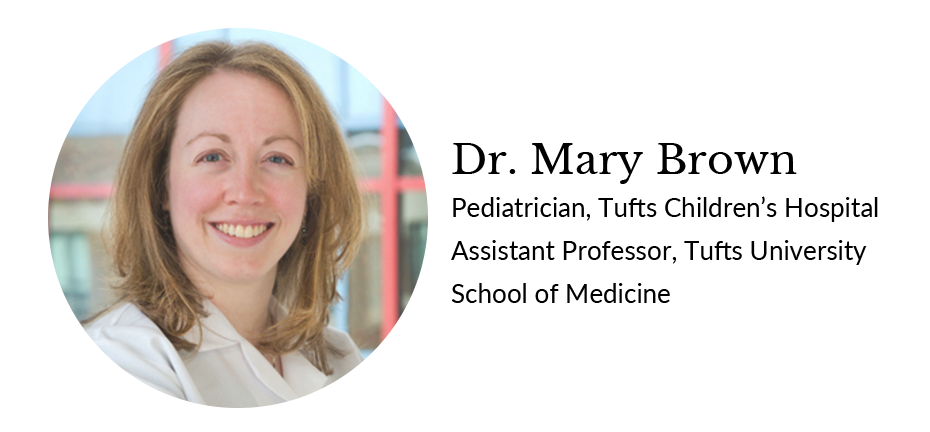 In an interview with Coverage, Brown answered some of parents' most common questions about vaccination for kids:
Is the vaccine really safe for kids? 
The Pfizer vaccine has undergone rigorous clinical testing and a stringent FDA review process, and thousands of volunteers age 12 to 18 have been monitored for several months after taking part in the clinical trial, a process that will continue. In clinical trials, the vaccine was 100% effective at preventing COVID. "The primary focus while testing it was safety -- that was the priority," Brown said. "The clinical trials found it's extremely effective in preventing COVID and kids largely had the same minor side effects as adults: some arm pain at the injection site, fatigue, headache, occasionally a short-term fever, chills or joint pain." In Massachusetts, a group of infectious disease experts also reviewed the safety of the COVID-19 vaccines and confirmed that the COVID-19 vaccines authorized by the FDA are safe and effective. So far, almost 8 million kids in the U.S. have gotten the Pfizer shot.
I thought kids don't really get sick from COVID. Why do they need to get vaccinated? 
Kids are less likely than adults to develop severe disease from COVID, but they are still at risk. That can be seen starkly in the data: Despite wearing masks, staying home from school and other extreme precautions, more children died of COVID in the past year – about 335 -- than die of the flu during a typical season (generally 100-200). Similarly, a new report from the Centers for Disease Control and Prevention found teens have been hospitalized with COVID at a rate 2 or 3 times the typical rate for the flu. There are also growing concerns about the long-term effects of the COVID-19 viral infection known as Multisystem Inflammatory Syndrome in Children. "Even though younger people tend to have fewer respiratory symptoms and more GI issues, they are still getting sick enough with COVID-19 to be hospitalized," Brown said. "The goal is to prevent those severe illnesses." 
My child doesn't need to be vaccinated because even if they get COVID, they probably will be asymptomatic and won't pass it on to anyone else, right?
Even if they are asymptomatic, unvaccinated infected kids can transmit the virus to others, including children under 12 who do not yet have a vaccine available. "Kids who aren't vaccinated could bring it home to family members with higher risk or people who can't get vaccine," Brown said. The vaccine protects against this: Studies show the viral load -- the amount of the COVID-19 virus in someone's body -- is significantly lower if someone gets infected after they've been fully vaccinated, compared with unvaccinated people who get infected. Lower viral load means much lower chances of passing the virus to someone else. "The more people are vaccinated, the less COVID will spread," Brown said.
Even if my child develops COVID, won't they recover fast? 
Unfortunately, adults and children can develop what is known as "long COVID": lingering debilitating effects like brain fog, fatigue, neurological problems, and GI issues. Researchers are finding that about half of children with symptomatic or even asymptomatic COVID-19 are experiencing long COVID. "There's so much we still don't know about the long-term effects of COVID," Brown said. "Even without severe symptoms, there could be lingering symptoms." 
So many adults are getting vaccinated. Doesn't that mean that kids are protected too, even if they're not vaccinated? 
The rising vaccination rates are very encouraging, but only about 53% of the U.S. population has gotten at least one shot so far -- well short of the 85%-90% full vaccination rate researchers think is necessary for "community immunity," when the virus will stop spreading. And as more adults are vaccinated, the virus is spreading more quickly among unvaccinated children: The American Academy of Pediatrics finds more than 4 million children have been infected so far, and a June report cites a sharp rise in cases among kids in recent months as the virus seeks out new hosts. Uncontrolled spread in unvaccinated populations also can give rise to new variants that may be more infectious, cause more severe illness, and potentially be resistant to currently vaccines and treatments.
Can the vaccine change my child's DNA or give them COVID? 
No. The vaccine consists of salt, sugar, fat and a snippet of what is known as mRNA, or messenger RNA. The mRNA is only in your body temporarily — just long enough for its genetic instructions to tell some of your cells to generate a harmless "spike protein" which triggers the body's natural immune response, including antibodies to protect against COVID-19. Messenger RNA vaccines do not contain live virus and cannot cause infection. They also can't alter anyone's genes. 
---

WATCH: 'I'm going to get to hug my friends again'
Six tweens and teens recently shared with Coverage their reasons for getting vaccinated and how their lives have changed since getting the shot.
 
---
How can my child get the vaccine?
The vaccine is free and widely available. A parent or guardian just needs to complete a written consent form for anyone under 18 to bring to their appointment. Read more about Massachusetts guidelines here.
Did you find this column informative?
All Coverage content can be reprinted for free.
Read more here.
---
PHOTO OF Dr. MARY BROWN FROM TUFTS CHILDREN'S HOSPITAL , VIDEO BY MICHAEL GRIMMETT