Feb 26, 2020
Warning against stigma
Stigma is spreading along with the coronavirus, clinicians are warning, and education is needed to combat the dangerous public health effects of fear-based bias.
"The spread of stigmas amid viral infections is a common occurrence," said Dr. David Yassa, chief of clinical infectious disease and travel medicine at Atrius Health. Syphilis and HIV, for example, resulted in a fear of communities thought to be the main carriers, he noted.
 "One after another, what ends up invariably happening is a certain group ends up being blamed and the plague is ascribed to this group," Yassa said. "What this does is incredibly damaging."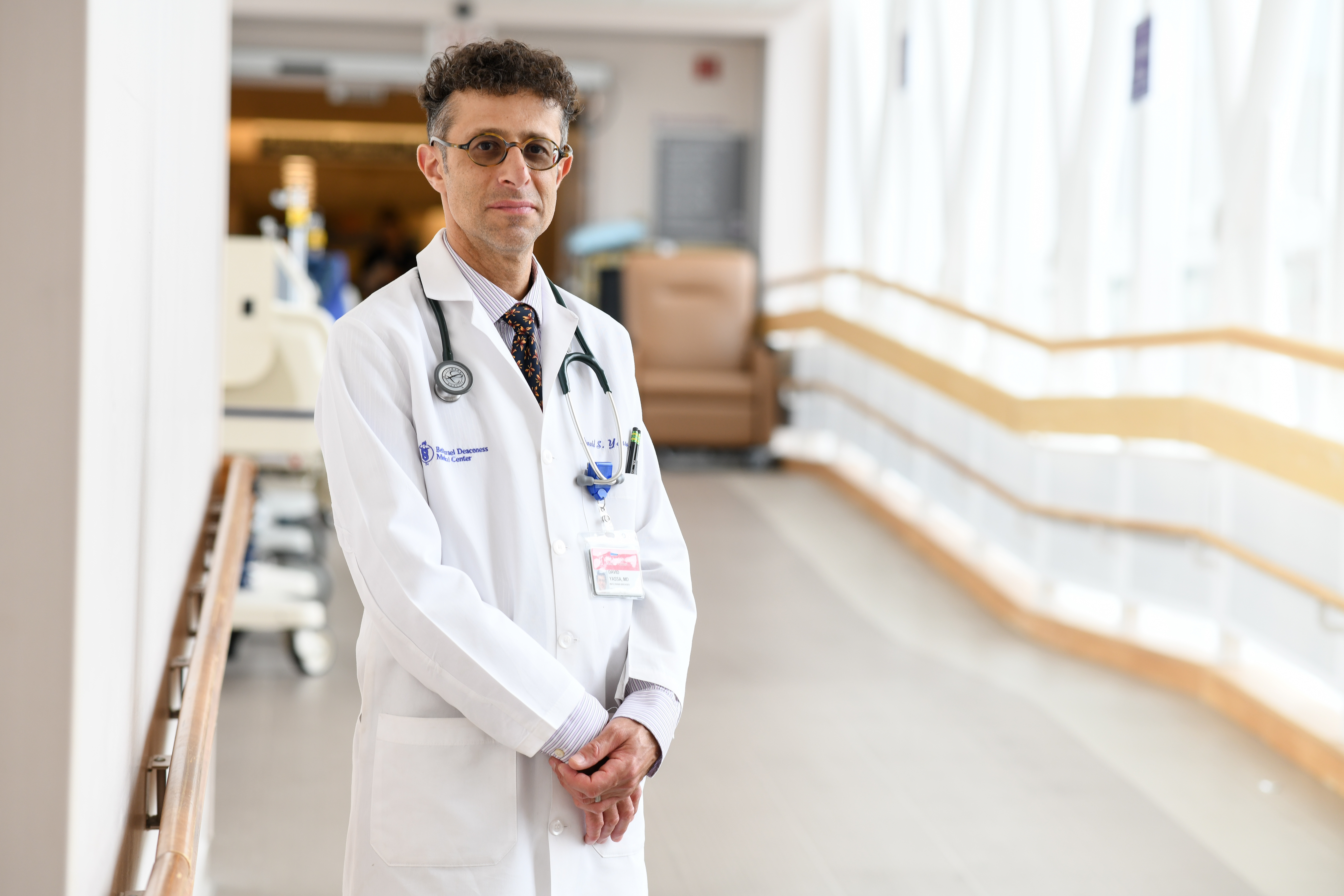 Tens of thousands of cases of the new virus, COVID-19, have been confirmed on all four continents since the outbreak began in China in December 2019. 
"Diseases can make anyone sick regardless of their race or ethnicity," the CDC notes. "People of Asian descent, including Chinese-Americans, are not more likely to get covid-19 than any other American. Help stop fear by letting people know that being of Asian descent does not increase the chance of getting or spreading covid-19."
Across the country, however, Asian communities are beginning to see the harsh effects of fear driven by misinformation.
"We have already begun to see Chinese and Chinese-American restaurants in Massachusetts report a sudden and swift decline in business due to inaccurate correlations drawn between patronizing these establishments and the coronavirus," said Bob Luz, president and chief executive officer of the Massachusetts Restaurant Association, in a statement. "It is imperative to understand that while anxieties may be high, we should not target any one group, or operate in a climate of fear that is not based on facts."
There are two types of discrimination: direct and indirect, said Dr. Elisa Wu, a member of the Association of Chinese American Physicians and a radiation oncologist at FROS Radiation Oncology Center in New York. A drop in business qualifies as indirect discrimination. But there have also been several direct instances of discrimination. Recently, for example, a 16-year-old Asian-American boy was attacked by other students at his California high school who taunted him about the coronavirus. 
Stigma can even make its way into the medical community and have a negative effect on patient care, Yassa said.
"This can be reinforced in the minds of patients, but also in the minds of providers," Yassa said. "It can impact significantly on clinical judgment if a provider is operating under biased beliefs."
And stigma can make an outbreak even more severe. People who are most in need of therapy or treatment are deterred from seeking help, which perpetuates transmission, Yassa said.  
There are, however, ways to combat these harmful beliefs. 
Yassa stressed the importance of education to help spread the facts and debunk rumors. To prevent bias in the medical field, health care providers and organizations can help ensure there's a culture that is intolerant of stigma. If someone says something blatantly prejudiced, it should be acknowledged and discouraged, he said. 
"Societally, we tend to believe things that are fear-based," Yassa said. "Education and awareness are key measures that we can take to combat stigma." 
Stigma has been felt across the country. Usually, when Dr. Yulin Wang heads to his internal medicine and primary care office in Flushing, Queens – where one of New York's three main Chinatowns is located – he sees bustling streets and restaurants packed with locals and tourists angling to snag a table. But not lately.
Ever since news hit of the coronavirus, Wang says, the typically busy restaurants are empty. 
"I can feel very clearly the depression in the local area," said Wang, also a member of the Association of Chinese American Physicians. "I feel concerned about local businesses. It's really unfair and unnecessary for the Chinese community."
Lawmakers can get involved, Wang said, using their platform to ease the minds of residents who might be reluctant to enter Chinatown neighborhoods. In Boston, Mayor Martin J. Walsh spent a recent weekend day in Chinatown, and ate lunch at a neighborhood restaurant, joined by a large group of community leaders. 
"I want to remind everyone that it is possible for anyone to get a virus and become sick," the mayor wrote in a tweet. "We want to make sure we are not letting fear of the coronavirus get the best of us. Boston protects our most vulnerable and we will always treat everyone with compassion and respect."
Medical professionals note stigma is driven by irrational fears.
"Consumers shouldn't be afraid to go to Chinatown," said Wu. In the U.S., she added, people are much more likely to catch the flu than the coronavirus.
---
More than 26 million Americans have been infected with the seasonal flu this season, resulting in an estimated 250,000 hospitalizations and 14,000 deaths, according to the CDC. 
---
"A lot of attention is being directed at the new coronavirus," said Dr. Tom Hawkins, medical director for Blue Cross Blue Shield of Massachusetts. "But the greater risk here in Massachusetts right now is the flu." 
Like the flu, the coronavirus spreads person-to-person via respiratory droplets. The most helpful approach is commonsensical and sanitary, not fear-based, experts say. 
"Wash your hands often, cover your mouth and nose with a tissue or the crook of your arm when you sneeze or cough, and stay home from school or work when you are sick," Hawkins said. "Most importantly, get a flu shot." 
Did you find this article informative?
All Coverage content can be reprinted for free.
Read more here.
---
PHOTOS OF DR. YASSA BY FAITH NINIVAGGI