Aug 2, 2022
Is it time for your COVID booster?
Staying up to date on COVID-19 vaccinations is the most effective way to lower the risk of severe disease, hospitalization, and death, even against emerging variants, public health officials say. While vaccine protection decreases over time, boosters restimulate the immune system and increase vaccine efficacy again.
"Receiving a booster dose is critical to provide protection against COVID-19 and the Omicron variant," said Centers for Disease Control Director Dr. Rochelle Walensky in a recent briefing. "Vaccines and boosters are protecting people from the severe and tragic outcomes that can occur from COVID-19 infection."
Coverage spoke to Dr. Simone Wildes, an infectious disease specialist at South Shore Health and  a member of the Massachusetts Department of Public Health's COVID-19 Health Equity advisory group, about how boosters work and why they will play a crucial role in combating COVID-19.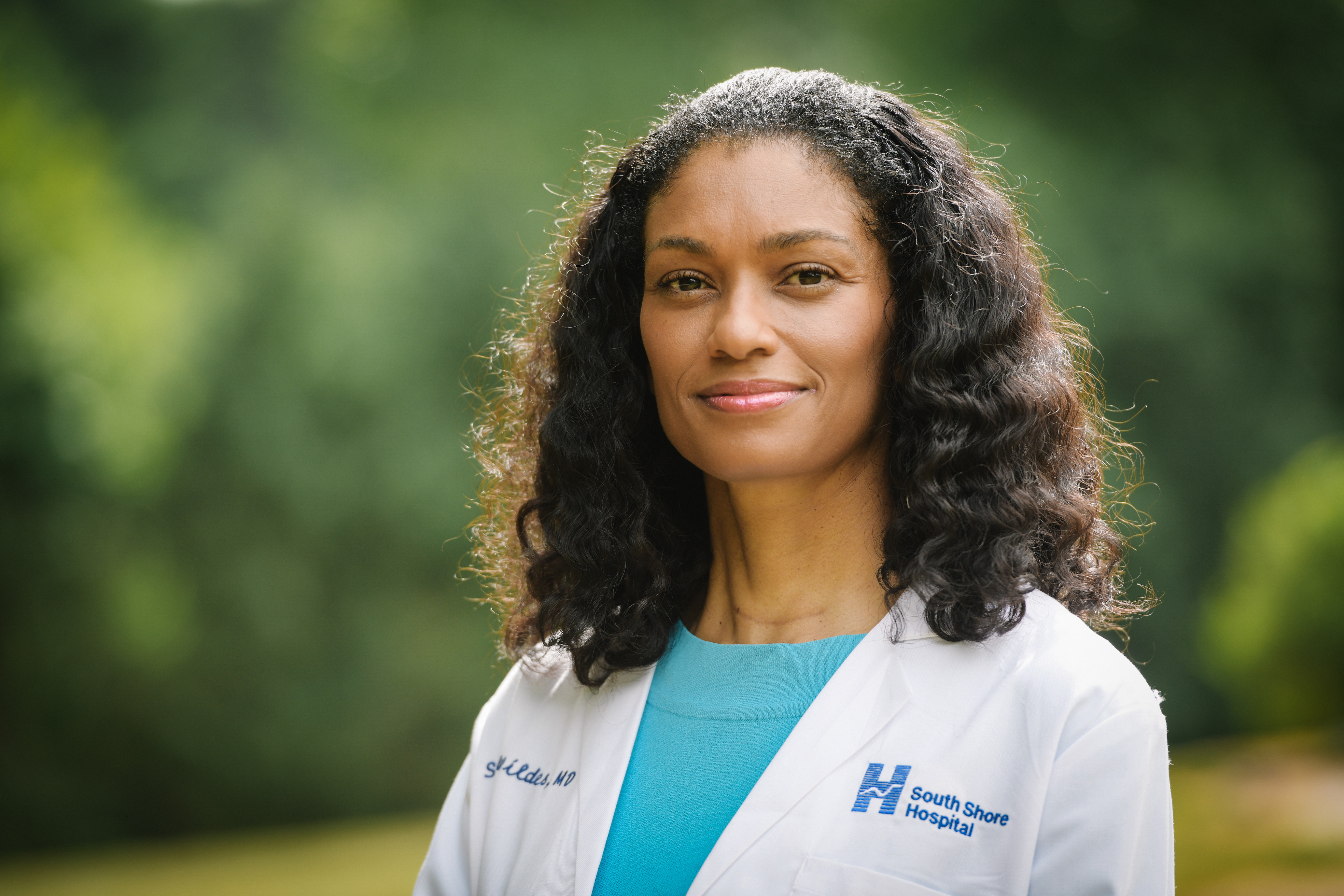 Who can get a COVID booster?
"Patients age 5 and older are eligible for a booster dose five months after getting their second dose of their Pfizer or Moderna shot," Wildes said. Adults who received a single dose of Johnson & Johnson's Janssen vaccine can get a booster two months later.
Patients 50 and older, or 12 and older with underlying medical conditions, are eligible for a second booster dose at least 4 months after their first booster dose.
Kids and teens can get a Pfizer booster shot. For adults, the CDC has endorsed a so-called "mix-and-match" approach, saying eligible people fully immunized with one company's vaccine can receive a different vaccine for their booster shot if they wish. 
Anyone can use the CDC's COVID-19 booster tool to see if they are eligible for a booster shot. 
Why do we need boosters for COVID-19?
The COVID-19 vaccines authorized in the United States are safe, and they have remained highly effective at preventing death and, in many cases, severe illness.
However, like many other types of vaccines, recent research shows a decrease over time in protection from asymptomatic or mild infection, particularly in people 60 or older. Research shows increased immune response in booster recipients, indicating improved protection.
"The vaccines are still very effective, but there has been some reduction in protection against infection, particularly with the Omicron variants," Wildes said. "The booster can strengthen immunity."
The concept of booster shots is far from new, Wildes noted. "They are given for a range of other illnesses including chickenpox, tetanus, diphtheria, mumps, measles, and rubella."
How do boosters work?
An initial COVID-19 vaccine dose prompts your body to activate antibodies and T-cells – two key players in the immune response that mobilize and attack when there is an invader like the novel coronavirus.  
"If there has been a decrease in immune response over time, you may not get the same robust response when infected," Wildes said. "A booster shot will remind those cells to protect the body." 
A booster shot causes antibody-making B-cells to multiply, once again increasing the number of antibodies against COVID-19. 
Boosters "lift up the level of the neutralizing antibodies high enough that it generally crosses over and covers several of the variants," said Dr. Anthony Fauci, director of the National Institute of Allergy and Infectious Diseases and chief medical advisor to the president, in a Nov. 28 interview about Omicron. "I don't think there's any possibility that this could completely evade any protection by a vaccine. It may diminish it a bit, but that's the reason why you boost."
Why should I get a booster?
"In trying to stay as healthy as possible and trying to avoid getting and transmitting COVID-19, it's very important to get a booster shot," Wildes said. 
As protection continues to decrease, vaccine recipients will experience more breakthrough infections, Wildes said. And if those infections keep rising, we will continue to see deadly surges among the unvaccinated – potentially giving rise to more dangerous new variants as well.
Wildes noted that although some people – especially those who had side effects after the initial vaccine shots – may not be keen on getting a booster, it is more than worth it.
"It may be inconvenient, but based on what I've seen and how devastating the disease can be, I will be the first in line," Wildes said. "When you think about having your lungs, your brain affected, and other systems in your body affected long-term by the virus, it's a no-brainer. It's a small price to pay for staying healthy."
Boosters, like all COVID-19 vaccines, are free and widely available. You can sign up for an appointment in Massachusetts through VaxFinder or by calling 211.
---
PHOTO OF DR. SIMONE WILDES BY FAITH NINIVAGGI