Jul 22, 2021
Vaccines protect against severe illness from Delta variant
As COVID-19 cases spike in the Bay State and nationwide, vaccines are proving effective in preventing severe illness from the rampant Delta variant – and Massachusetts is offering new pop-up and mobile sites to expand access to free immunization.   
The vaccines used in the U.S. provide excellent protection against severe disease and death from all the known variants of COVID-19. We are so lucky to have these amazing shots that allow us to protect ourselves and our loved ones right now.

Desiree Otenti
Senior director of medical policy for Blue Cross Blue Shield of Massachusetts

The new clinics will bring vaccines into neighborhoods and homes, via partnerships with Blue Cross, the state's leading not-for-profit health plan. 
"Blue Cross will sponsor more than 20 vaccine clinics run by the immigrant advocacy coalition Equity Now & Beyond at local churches, schools and community centers across Massachusetts through November," said Blue Cross vice president of corporate citizenship and public affairs Jeff Bellows. The clinics, staffed by physicians from local hospitals and community health centers, also will provide one-on-one counseling, translation services, and transportation support.
Blue Cross also is co-sponsoring mobile vaccination sites in New Bedford neighborhoods and – for those unable to get to the mobile sites – providing vaccination in homes. The program will be run by CIC Health and the state Department of Public Health in partnership with organizations including Mass. General Brigham, Cataldo Ambulance Service, Partners in Health, and the City of New Bedford's Public Health Department. 

In Massachusetts, 83% of adults have received at least one COVID shot, one of the highest COVID vaccination rates in the country. Continuing to raise that rate can save lives, Otenti said, noting the vaccines offer an extraordinary level of protection against severe illness and death.
"As the CDC has said, this is becoming a pandemic of the unvaccinated," Otenti said. "Nationwide, more than 97% of hospitalizations are among those who are unvaccinated, and more than 99% of COVID-19 deaths are among people who have not received a shot."
Driven by the ultra-infectious Delta variant, coronavirus infections have skyrocketed in the U.S. this summer, accompanied by sharp spikes in hospitalizations and deaths, largely in areas with low vaccination rates.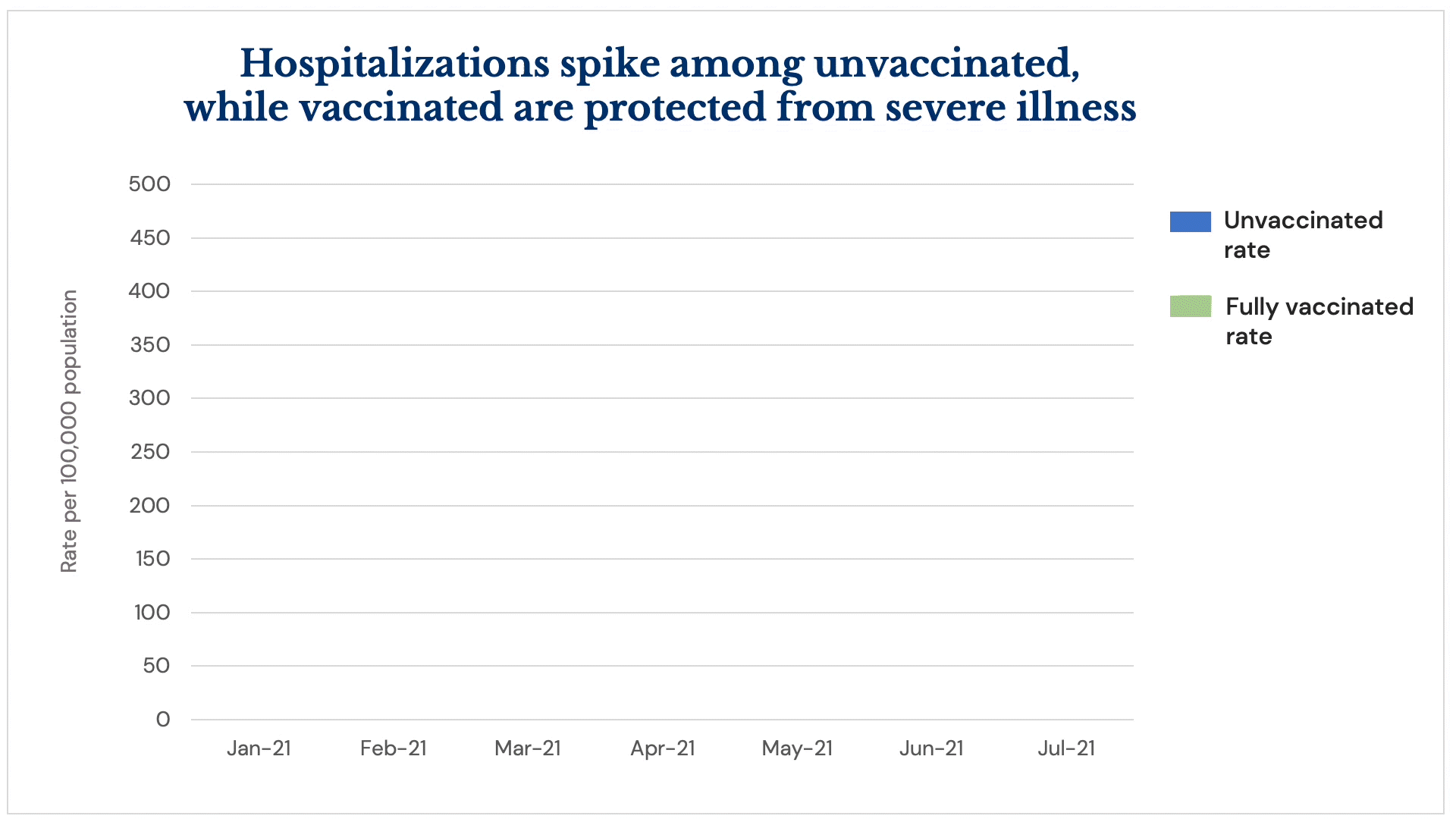 Source: White House.
"We can change this. Studies show the vaccines from Johnson & Johnson, Pfizer and Moderna are a safe and effective way to shield us against severe illness from Delta and other variants," Otenti said. 
Getting a shot is a great way to help us all turn the corner, stop the spread, and get back to normal.
- Desiree Otenti
Did you find this article informative?
All Coverage content can be reprinted for free.
Read more here.
---
PHOTO OF DESIREE OTENTI BY MICHAEL GRIMMETT