Apr 15, 2021
How to sign up for a COVID-19 shot – and get a ride, if you need one
As of April 19, everyone in the U.S. who is 16 or older is eligible to book a vaccine appointment. The shots are free, and you can get vaccinated even if you do not have insurance, a driver's license, or a Social Security number.
How can you get an appointment? 
Keep in mind, the vast majority of sites do require an appointment – you cannot simply walk up. 
If you live outside Massachusetts, you can check your public health department's website for information about how to get vaccinated. 
If you live, work or study in Massachusetts, you can sign up or preregister for an appointment at a mass vaccination site here. You'll receive weekly status updates and be contacted when an appointment is available. You can continue to seek appointments at other vaccination sites even if you preregister. 
If you're unable to sign up online, you can call 211 or (877) 211-6277  for help, Monday through Friday, 8:30 a.m. to 5 p.m. 
You also can check for appointments at mobile popup vaccination sites, which are launching in some parts of the state, beginning in Boston. Check out the public health sites for Chelsea, Revere, Boston, Fall River and New Bedford to learn more and see availability. 
Massachusetts homebound residents can call 1-833-983-0485 to get information about in-home vaccination. The line is open Monday through Friday from 9 a.m. to 5 p.m., available in English and Spanish and with translators available for other languages.
Note, demand currently still outpaces supply, so it may take some time to get an appointment while manufacturing continues to ramp up.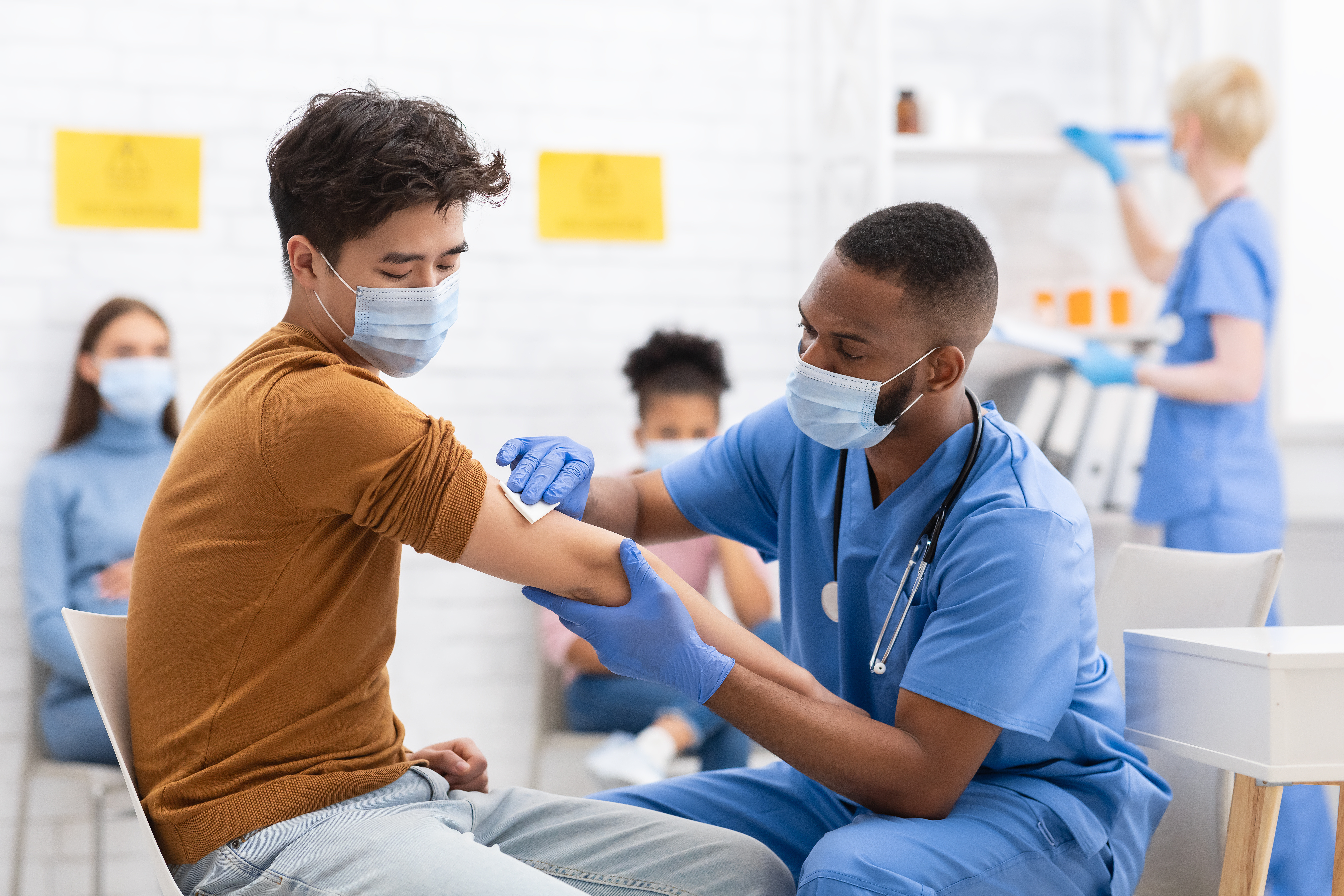 What will happen at your appointment? 
Wear a mask and bring an ID, if you have one, to verify your name in the vaccination system. Also bring your health insurance card, if you have one, so your insurance can be billed at no cost to you. You can still receive the COVID-19 vaccine if you don't have insurance or an ID.
You will be monitored for 15-30 minutes after your shot to ensure you don't experience any side effects. The whole appointment should take 30 to 45 minutes.
You will get a vaccination card that states which COVID-19 vaccine you received, and when and where you received it. Make sure to take it with you and keep it in a safe place. You might want to make a few copies and take a photo of it as well to store on your phone.  
If you received the Pfizer or Moderna vaccines, the vaccination site will tell you how to register for your second appointment. You will need to get the same type of vaccine both times.
It will take time to get the COVID-19 vaccine rolled out and get everyone vaccinated, and in the meantime, it's important to continue take commonsense precautions, like wearing a mask in public, to protect people who are still unvaccinated.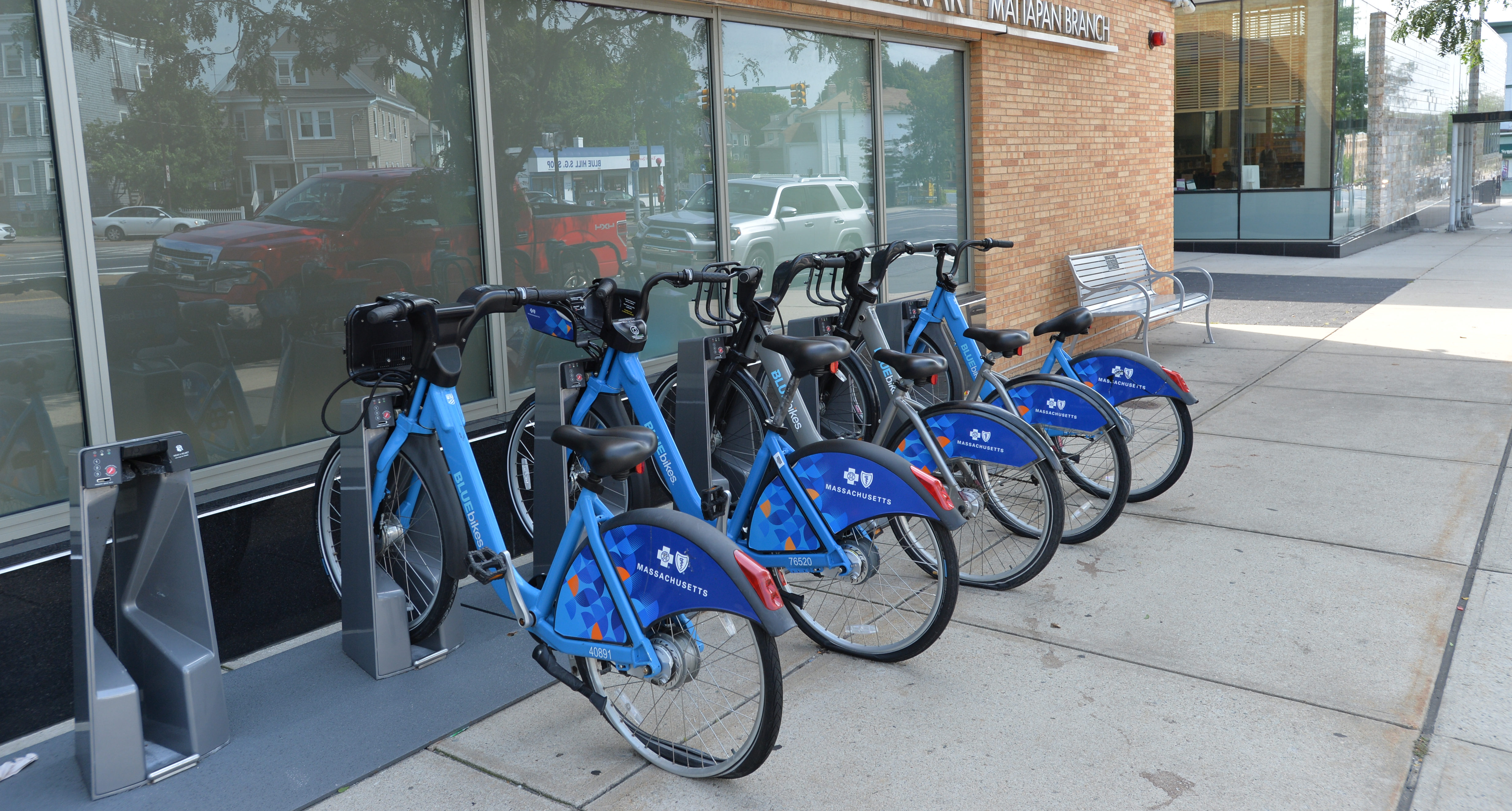 How can you get to an appointment?
Many sites are accessible by public transportation, and most offer free parking. 
Blue Cross Blue Shield of Massachusetts, the state's largest not-for-profit health plan, is sponsoring free Bluebikes rides to and from vaccination sites in Arlington, Boston, Brookline, Cambridge, Chelsea, Everett, Newton, Revere, Somerville and Watertown. Just download and opening the Bluebikes app on a mobile device and using the vaccination codes "BLUEVAX1" for the first dose appointment and "BLUEVAX2" for the second dose appointment. Each code will unlock one free Adventure Pass and includes free unlimited two-hour rides for a 24-hour period, giving riders the flexibility to travel to and from any vaccination site. 
Blue Cross also is funding a $1 million partnership with Lyft and the Massachusetts League of Community Health Centers offering free rides to and from vaccination sites across the state. If you are a community health center patient and need free transportation to a vaccination site, contact your center for more information. 
If you are enrolled in a Senior Care Options or One Care plan or in a Program of All-Inclusive Care for the Elderly, or are a MassHealth, Health Safety Net or CommonHealth CarePlus member, you can contact your health plan or PACE provider to request transportation to and from your vaccine appointment. If you normally get help with transportation to doctor's appointments, contact your health care provider and have them submit a request for you. Otherwise, you can call the MassHealth Customer Service Center at (800) 841-2900. 
Did you find this article informative?
All Coverage content can be reprinted for free.
Read more here.