Dec 2, 2021
What researchers want to know about Omicron
The COVID-19 Omicron variant – labeled the world's fifth variant of concern after its identification last week – has attracted attention for its unusual number of mutations, including some that researchers believe are associated with increased transmissibility and ability to evade our immune systems. 
There is still much to learn about Omicron, and intense research is underway, with answers expected in coming weeks.
Mutating is common and even inevitable for viruses, noted Dr. Simone Wildes, an infectious disease specialist at South Shore Health.
"For instance, the flu virus is constantly mutating and new variants emerge all the time – that's why we have to get a new seasonal flu shot each year," Wildes said.
She added, "The key thing is, we have to closely monitor COVID-19 so we stay ahead of what is coming, take the health and safety precautions we know work, and expect this virus will continue to undergo change."
Coverage talked to Wildes about the important questions that Omicron researchers are focusing on.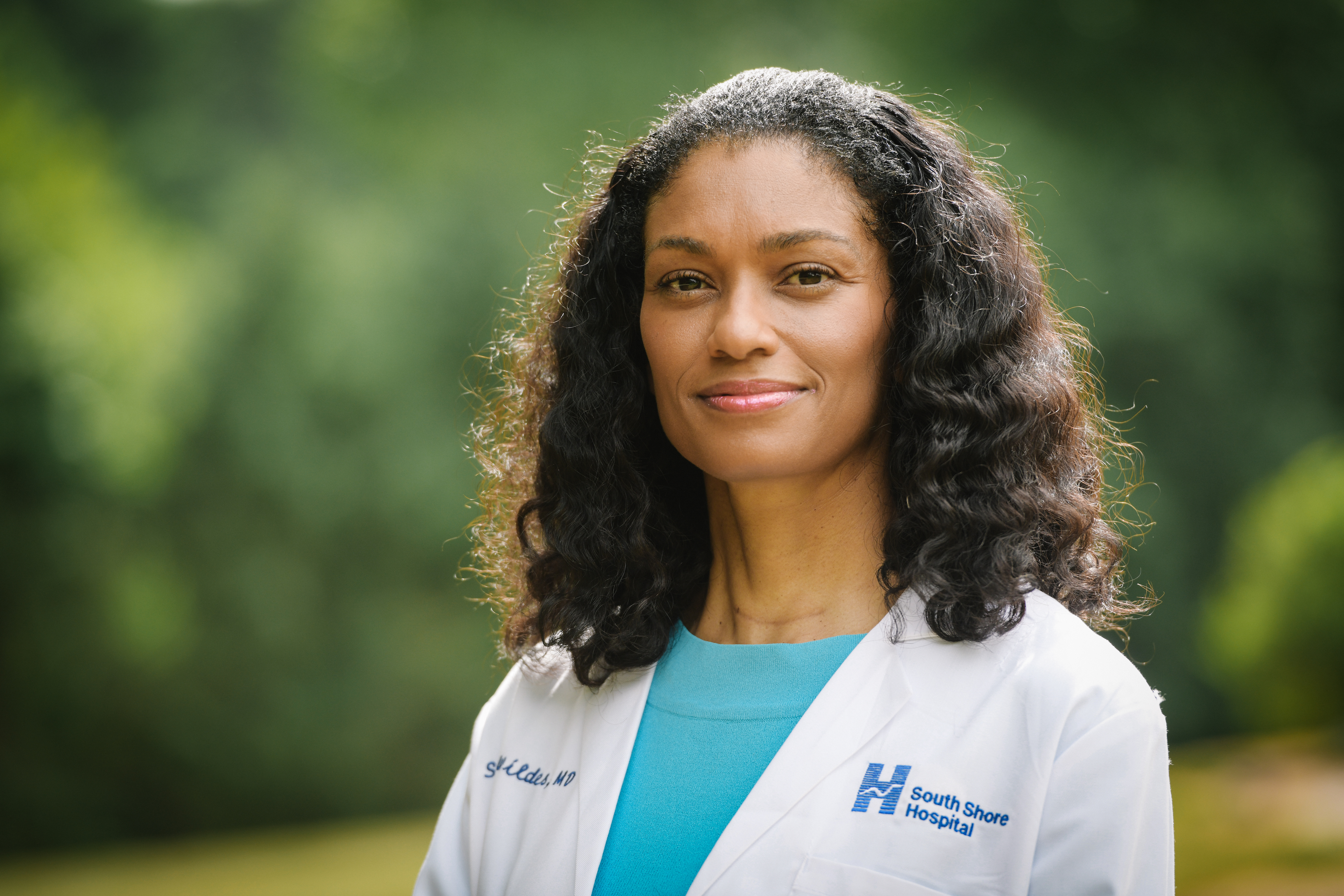 How infectious is it?
Omicron has more than 30 mutations to the spike protein -- the part of the virus that binds to human cells. Lab tests and population surveillance will determine in coming weeks and months whether Omicron is more contagious than Delta.
"The current dominant variant of the virus, Delta, is very contagious, accounting for over 99% of cases in the U.S. We don't know if Omicron will be even more contagious, whether is it going to displace Delta and become the dominant variant," Wildes said. 
According to the World Health Organization, "The number of people testing positive has risen in areas of South Africa affected by this variant, but epidemiologic studies are underway to understand if it is because of Omicron or other factors."
Are the vaccines effective against Omicron?
COVID-19 vaccines create immunity by stimulating antibodies that target the coronavirus spike protein. Given the number of mutations on the Omicron spike protein, it is possible that vaccines may have lower efficacy against this variant.
However, it is still likely that vaccines will provide some protection against Omicron.
Boosters "lift up the level of the neutralizing antibodies high enough that it generally crosses over and covers several of the variants," said Dr. Anthony Fauci, director of the National Institute of Allergy and Infectious Diseases and chief medical advisor to the president, in a Nov. 28 interview about Omicron. 
I don't think there's any possibility that this could completely evade any protection by a vaccine. It may diminish it a bit, but that's the reason why you boost.
- Dr. Fauci
In addition, vaccination helps increase the number of circulating antibodies, which strengthens the ability of one's body to fight off COVID-19 infection.
Researchers, including vaccine manufacturers, are working rapidly to conduct lab tests on "sera," or blood samples, from vaccinated people to see if their neutralizing antibodies protect against Omicron or if changes are required. Results from those tests should be available within the next few weeks. 
Public health officials around the world also will study the rate of Omicron infection among vaccinated people and among hospitalized people to learn whether Omicron can reinfect those who have previously been infected as well as those who have been vaccinated. They will explore how well the vaccines are functioning: For example, vaccines may continue to protect against severe illness, while potentially proving less effective against asymptomatic or mild infection. Those studies will unfold in coming months. 
It will also be important to determine how effective available COVID-19 treatments are against the variant, including monoclonal antibodies, Wildes said. 
Does it cause severe illness?
Researchers will monitor rates of hospitalization and death, and study the course of the virus in patients over the next several weeks and months. 
Initial reports indicate many of those infected have been in younger populations, who tend to present with less severe disease, Wildes said – making it difficult to gauge its severity. 
"In South Africa they saw mainly younger patients that got the Omicron variant, and of course, when you're younger and healthy the impact is less severe," she said. "We just don't know it yet."
Thus far, all circulating variants of COVID-19 can cause severe disease or death, particularly among more vulnerable people. 
How can we protect ourselves against Omicron?
The most effective tool against COVID-19 is vaccination, Wildes said. 
Right now, the big push is to get as many people vaccinated as we can.
"Even if it's not 100% protection, you will have partial protection, and it will protect you from other more dominant variants like Delta," she said.
Omicron is currently circulating in many countries, including the U.S. The virus is likely to continue to mutate into more dangerous variants in pockets of unvaccinated populations. 
It is important for parents to vaccinate their children 5 and up, Wildes said, and those already vaccinated should get their booster shots.
"Boosters are really key," Wildes said. "You're more likely to be able to prevent infection."
---
Vaccines are free and widely available to anyone 5 or over. To make an appointment or find a walk-up site in Massachusetts, call 211 or visit https://vaxfinder.mass.gov/.
---
Did you find this article informative?
All Coverage content can be reprinted for free.
Read more here.
---
PHOTO OF DR. SIMONE WILDES BY FAITH NINIVAGGI