Aug 22, 2022
Partnering with your PCP to stay healthy in record heat
In a Coverage series, a physician explores the ways health and health care are affected by climate change, and highlights climate actions families can take to ensure that we provide our children and our loved ones with a healthier, more just, and sustainable world.
---
If you live in Boston -- or anywhere in the United States -- the overwhelming odds are that you have already lived through at least one period of dangerous heat this summer. 
This July, nearly 1,500 high temperature records were broken, almost 50 per day. In Boston, a three-week heatwave ranks as the hottest ever recorded. The blistering summer of '22 now stands in a long line of summers where extreme heat has altered the nature of the season. 
The summers of my childhood feel like they occurred on a different planet. And in some ways, they did. Since the early 1970s, 1.3 trillion tons of greenhouse gasses have been pumped into the atmosphere - that's about 2/3rds of all the greenhouse gasses that humans have ever put into the atmosphere - and almost all of it has come from burning fossil fuels.
We must focus on climate solutions that stop the burning of fossil fuels – and we also must find new ways to adapt and keep ourselves safe from heat. Harvard Chan C-CHANGE, in collaboration with Americares and with the support of Biogen, has launched a first-of-its kind toolkit that lays out a new, patient-centered approach to protect people who may be especially vulnerable to heat. 
Our goal is to help patients work with their primary care providers to develop personalized heat action plans
Your PCP uniquely knows your medical history, including the medications you take, your age, occupation, where you live and whether you have (or can afford) AC, and they can create a detailed picture of how much heat may be a risk to your health. Clinicians can then use this knowledge to establish a heat plan that works for each person. For example, for individuals with medical conditions and social factors that put them at risk from heat, finding a neighbor or place of worship with AC -- or even a shady bench in a nearby park -- may be better options than a designated cooling center.
For patients who live in places like Boston, a short conversation during an annual wellness visit in March or April, before the heat season starts, can lead to a heat action plan that includes guidance on what to do to stay safe and where to go during a heat wave. 
We created a heat tip sheet for patients, and specific guidance for patients with diabetes, kidney and end-stage renal disease, COPD and asthma.
In the coming months we will roll out additional resources for patients dealing with mental health issues, cardiovascular disease, dementia and multiple sclerosis and to address other health hazards from climate change, including wildfires and hurricanes. 
The more we reduce our use of fossil fuels and greenhouse gas emissions now, the safer summer will be for the kind of outdoor fun we love and our children deserve. And in the meantime, we must do everything we can to keep summers as healthy as possible.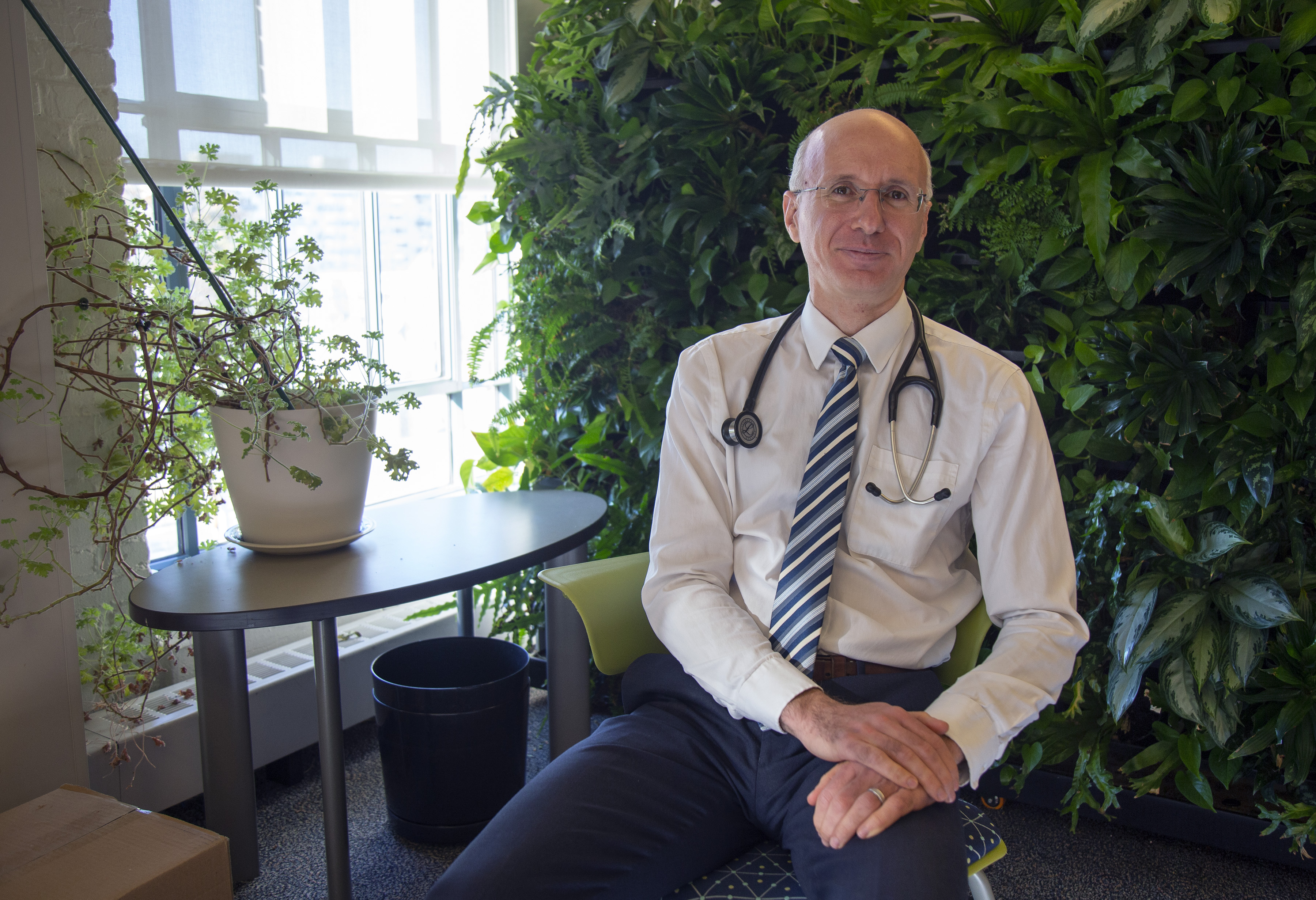 Dr. Aaron Bernstein is director of the Center for Climate, Health, and the Global Environment at the Harvard T.H. Chan School of Public Health (Harvard Chan C-CHANGE) and a pediatrician at Boston Children's Hospital.
---
PHOTO OF Dr. AARON BERNSTEIN BY JOHN WILCOX
Did you find this article informative?
All Coverage content can be reprinted for free.
Read more here.