Dec 6, 2019
'A sense of belonging'
Boston's vibrant immigrant community offers a robust resource for the health care industry, experts and advocates said at a recent forum where they also discussed health challenges ranging from social alienation to anxiety about access to health care. 
"We all know a sense of belonging is critical to safety in a community," said Cheryl Hamilton, director of the International Institute of New England program's Suitcase Stories a traveling live performance series that features foreign and U.S.-born residents sharing refugee and immigrant stories. "Getting out stories that highlight how we're connected regardless of where we're born or our background is really important today."
More than 100 people attended We Are Boston, a symposium and fundraiser for the Mayor's Office for Immigrant Advancement hosted by Blue Cross Blue Shield of Massachusetts and designed to highlight ways to serve the city's immigrant community.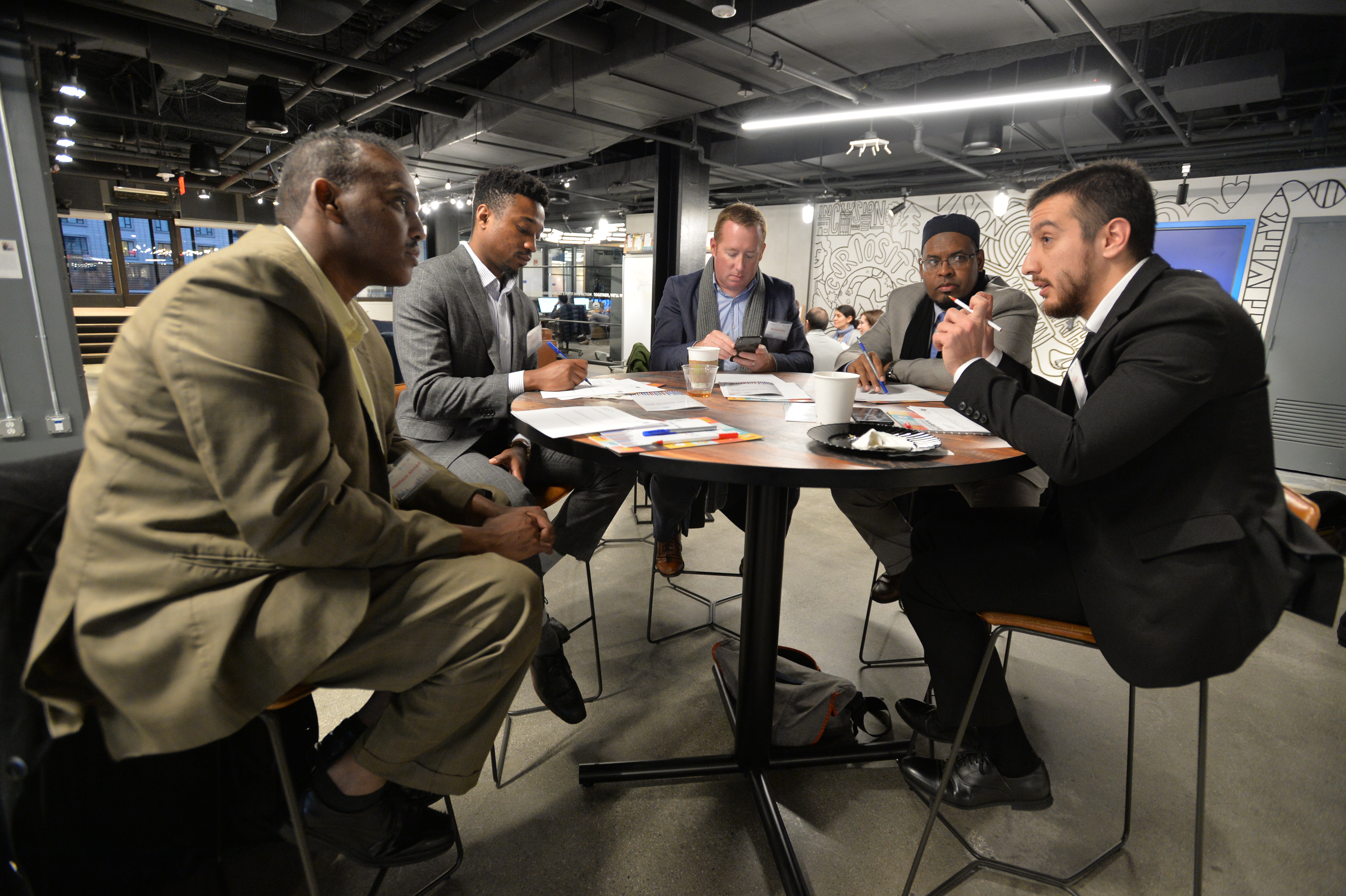 ---
More than 28% of Boston's population is foreign-born and more than 190,000 workers in Suffolk County are immigrants, officials said. 
---
The mayor's office has several forthcoming programs designed to bring immigrants further into civic life, including a reconvened and revamped Immigrant Advisory Board and a 10-week civic engagement class for immigrant leaders, said the director of the office, Yusufi Vali. 
The immigrant experience, Vali noted, overlaps with all facets of city life, and greater engagement is a boon to the city's economy.
"It's really important for us to look at this from an economic standpoint," Vali said. "For example, in the health care industry, there's a huge shortage of workers. We have a huge elderly population and we need workers to take care of our elderly population here. The Haitian community is a great example. They've gotten themselves into the nursing industry and are providing resources for the community." 
Immigrants also face special challenges, said Morisset Saint-Preaux, a consultant with Haitian roots working with the Immigrant Family Institute in Roslindale. He's helping the institute create an online navigator that provides information about health care in multiple languages.
A proposed change to federal rules that would make it harder for immigrants to get green cards if they use public benefits – still pending in the courts – is driving anxiety among immigrants and some are reluctant to seek health care as a result, advocates said. 
"This is a public health crisis in the making," said Maria Gonzalez, a spokeswoman for advocacy group Health Care For All. 
"In the Latino community especially there is anxiety," agreed Demaris Velasquez, director of programs for Boston immigrant advocacy group Agencia Alpha. "Fear develops and so does anxiety or depression problems, not only for people who are undocumented but their children."
Blue Cross opposes the rule change, and filed a public comment last year stating, "We believe this proposed rule sends the wrong message – that the U.S. can and will turn its back on those people most marginalized and at-risk in this country."
Immigration advocates assisting people with their status can be conduits to health professionals, Gonzalez said. Some groups have taken direct action – at the symposium, Mayor Martin J. Walsh honored Boston's Irish International Immigrant Center for its legal advocacy and work blocking a proposed federal policy that would have forced immigrant children receiving life-saving treatment at Boston and other hospitals to leave the country.
"People should not have to worry about their immigrant status being a barrier to live-saving treatment," Walsh said. "It's inhumane and unconscionable."
Ronnie Millar, the Irish International Immigrant Center's executive director, said the center's work bringing immigrants into legal status can have health benefits as well.
"If you're out of status or have temporary status, you have stresses and other anxieties and trauma," Millar said. "There's evidence as people get permanent status, that impacts health outcomes."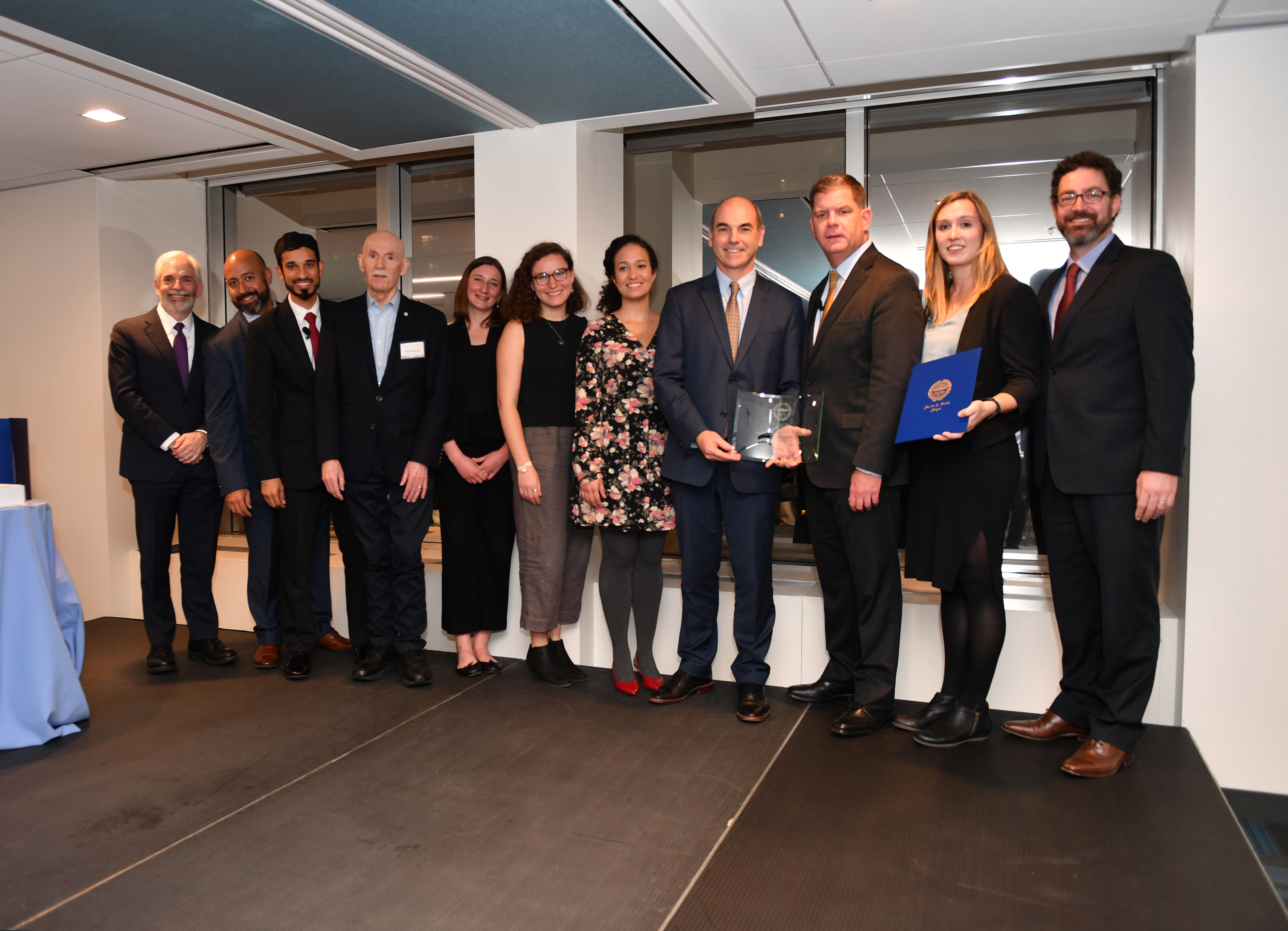 ---
PHOTOS BY CINDY LOO