Apr 27, 2023
What to know about sustainability and health in the workplace
Lindsey Butler is an environmental epidemiologist and director of climate and health resilience at Blue Cross Blue Shield of Massachusetts. She shares her perspective on climate change and the workplace in a new column for Coverage. 
---
Addressing the climate crisis in the workplace has tremendous potential for improved health, wellbeing and the bottom line, even as business challenges increase.
U.S. employers increasingly are grappling with the effects of the climate crisis on their employees, from heat-related productivity loss and ER visits, to a longer and more severe allergy season, to the fragility of our health care infrastructure.
In Boston, the summer of 2022 was one of the warmest and driest on record with multiple heat emergencies declared in July and August. And although this winter was one of the warmest on record in Massachusetts, a brief spell of extreme cold led to the closure of four Boston-area emergency rooms, part of a nationwide pattern of hospital evacuations and closures linked to extreme temperatures, flooding, and wildfires.
The climate crisis is a health crisis, with enormous economic ramifications for every employer. And for businesses, it's important to tackle crises proactively.
Our not-for-profit health plan, which has 3,800 employees and four locations in Massachusetts, is taking three new steps.

We have committed to reduce our own operational environmental impact, aiming to be carbon neutral and produce zero waste by 2030. That means reducing our use of paper, electricity, water and overall greenhouse gas emissions. 
Accurate measurement is key, so we recently invested in a carbon measurement and accounting platform to help us better understand how we contribute to climate change across our enterprise. 
This commitment is the right thing to do from a global point of view – but it's also the right thing to do from a business standpoint. Businesses that operate sustainably, using less electricity and water and producing less waste, can be leaner and more efficient. Surveys also have found they may be more attractive to customers and prospective employees. 

We are supporting organizations focused on reducing environmental health inequities in local communities. We began by providing more than $700,000 in funding and pro bono support to recipients of our new Health Justice Partnership and Grant Program. 
These organizations focus on issues ranging from heat resilience in densely populated neighborhoods with poor air quality to increasing the size and health of urban tree cover to mitigate the effects of heat islands and air pollution on public health.
We know business can't act alone. Through these partnerships, we hope to nurture the network of organizations focused on sustainability in our communities, benefiting our employees as well as our customers. Over the next five years, our company will provide $10.6 million in direct financial contributions and $5.5 million in pro bono and in-kind support to not-for-profits working to address food, environmental and racial justice in Massachusetts communities. 
Partnership with the public sector is important too. Blue Cross has also signed on in support of the Massachusetts Climate & Clean Energy Bill and signed the Biden administration's White House Health Sector Climate Pledge, promising to advance climate action throughout the U.S. health care system. Our company is also a member of Boston's Green Ribbon Commission, a convening of Boston's key sectors dedicated to the implementation of the city's Climate Action Plan. 

We share learnings with all our stakeholders -- from our employees to our members to the health systems that provide their care  about the links between environment and health. When people are educated about how our environment impacts our health, we can be empowered to create change. 
And we provide concrete opportunities for our employees to act on what they learn. For example, our garden program allows our employees to learn skills they can use in our on-site gardens or at home. We offer year-round company volunteer opportunities, including cleanups of local watersheds.  And all our employees get a free membership to the Bluebikes bike-share program. Surveys have found climate change and protecting the environment are top priorities for Gen Z, and we believe our support will boost recruitment and retention of employees. 
We also provide support to our customers on their own environmental sustainability strategies, and resources on environmental health to share with their employees.
We are not alone in this work, and we sure don't have all the answers. But we are proud to take these steps toward measurable, meaningful change. We believe they are steps any company can take – with benefits for employees, business, and our planet.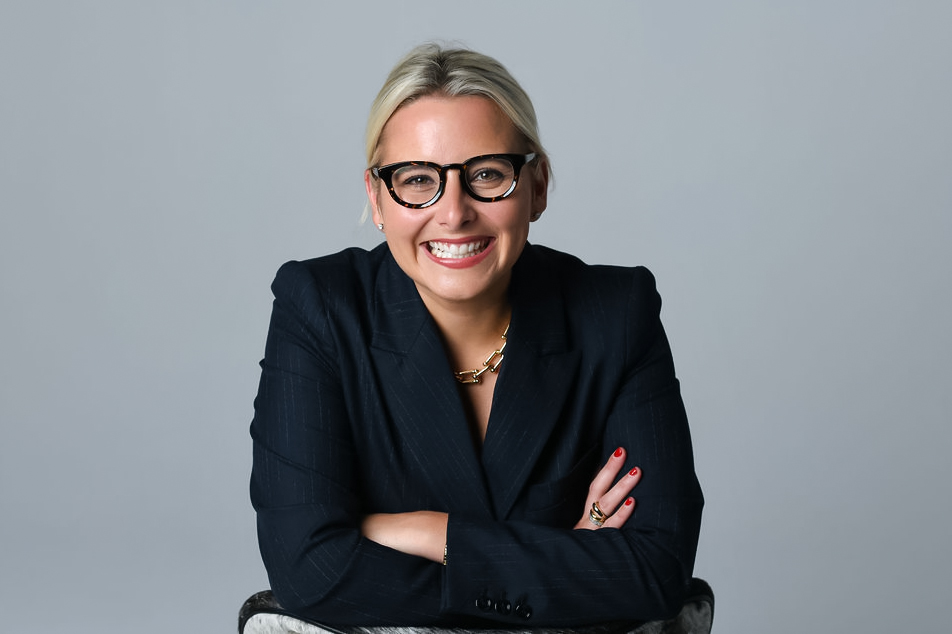 Did you find this article informative?
All Coverage content can be reprinted for free.
Read more here.