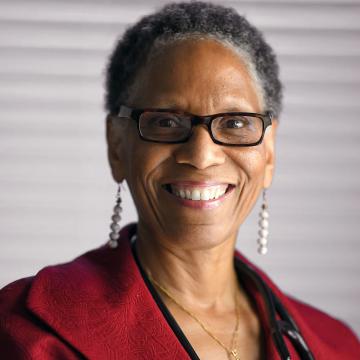 Dr. Jeanette Adele Callahan
Dr. Jeanette Adele Callahan is an assistant professor at Harvard Medical School, clinical associate at Massachusetts General Hospital for Children, and general pediatrician at Cambridge Health Alliance. 
She is a graduate of Harvard Medical School and Massachusetts General Hospital for Children's pediatric residency program. 
In her role as medical director with the Justice Resource Institute's northeast health service unit, she supervises a team of nurse practitioners providing primary care to committed and detained youth in the Department of Youth Services. 
As a general pediatrician at the Cambridge Health Alliance, she provides preventative and urgent care. 
Dr. Callahan is the co-founder of The Wellness Collaborative, Inc. Founded in 2018, TWC is a non-profit interdisciplinary collective that together to provide education, insight and best practices promoting sustainable personal and community health, wellness and resilience. Restorative Pediatric Consults™ stems from Dr. Callahan's special interest in the research-based complementary treatment approaches to autism and attention deficit hyperactivity disorder. Dr. Callahan understands the central role that societal and environmental influences have on health. Obtaining optimal health requires an integrative and holistic partnership between patients and their wellness team. 
Dr. Callahan volunteers her time as a community organizer and member of the executive and strategy teams of The Greater Boston Interfaith Organization, advocating for affordable homeownership, healthcare, public education and criminal justice reform. She is an active board member of Urban Edge CDC and Thompson Island Outward Bound Education Center, where she serves on its program and safety committees. 
During her 15-year tenure on the Advisory Board of Emthonjeni HIV/AIDS Care Center in Johannesburg, South Africa, Dr. Callahan organized and participated in numerous short term humanitarian trips providing much needed medical supplies and providing medical, nutritional and educational support to adults and children. Her global commitment to serve under-resourced communities led her to Ghana with the Foundation for African Relief's mobile clinic. 
Recognition for her professional and community contributions includes the National Council of Negro Women's Women of Courage and Conviction Award for Public Health, American Registry of Outstanding Professionals, Cambridge-Somerville Resident Teaching Award, Harvard Medical School Dean's Community Service Award, Ebert Award for New Initiatives in Teen Parenting Education and Pregnancy Prevention, and Union UMC Women's Day Award for New Initiatives
Stories by
Dr. Jeanette Adele Callahan