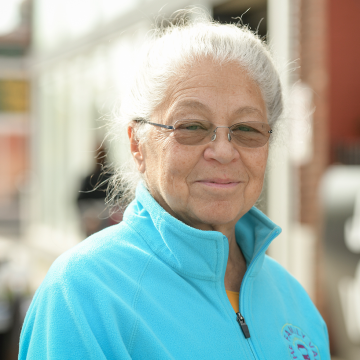 Dr. Nancy E. Oriol
Nancy E. Oriol, MD, is faculty associate dean for community engagement in medical education and was formerly dean for students at Harvard Medical School. She is associate professor of anaesthesia in the Department of Anesthesia, Critical Care, and Pain Medicine at Beth Israel Deaconess Medical Center, and lecturer in social medicine in the Department of Global Health and Social Medicine.
Dr. Oriol graduated from Harvard Medical School in 1979 and completed anesthesia residency at the Beth Israel Hospital, after which she was appointed the director of the Division of Obstetric Anesthesia. During her tenure as division director, Dr. Oriol's research focused on innovation in obstetric anesthesia. She pioneered the "walking epidural" a technique of labor pain relief, designed a device for resuscitating newborns and invented a process for interpreting fetal monitor data. She was also a member of the inaugural National Task Force on Practice Guidelines for Obstetric Anesthesia. 
Throughout her career, Dr. Oriol has also been active in medical education: lecturing and creating new educational programs for which she has received several teaching awards. She became dean for students in 1998.  Dr. Oriol's educational innovations include:  co-creating the HMS Division of Service Learning, designing the first Transition to the Wards Course, co-directing the Mentored Clinical Casebook, and bringing mannequin simulation to the HMS campus. She co-created novel educational programs for high school, college and graduate students, incorporating simulation into basic science courses as a way to foster critical thinking, problem solving and teamwork. She co-founded HMS MEDscience, a credit-bearing science course offered in 30 local high schools.
In addition to her work as a clinician and educator, Dr. Oriol is co-founder and former executive director of the Family Van, a public health outreach program of Harvard Medical School that inspired similar programs across the country and is the home of MobileHealthMap.org, a web-based research collaboration of mobile health clinics. 
Currently, blending community centered healthcare and medical education, Dr Oriol created and directs an advanced clinical clerkship at Harvard Medical School in community engagement.
Dr. Oriol has been the recipient of numerous awards including American Medical Association's Pride in the Profession Award , the Dr. Louis Sullivan Award for Contributions to the Delivery of Quality Healthcare to Black Men, Harvard Medical School's Community Service Lifetime Achievement Award, the Gold Foundation's 2019 Pearl Birnbaum Hurwitz Humanism in Healthcare Award and the 2021 Massachusetts Medical Society Reducing Health Disparities Award. Dr. Oriol was selected for inclusion in Against All Odds: Celebrating Black Women in Medicine, Crystal Emery, Editor 2015, and was selected for a TEDx Beacon Street Talk about service as a way of life entitled: "Anesthesia Dreams".
Stories by
Dr. Nancy E. Oriol