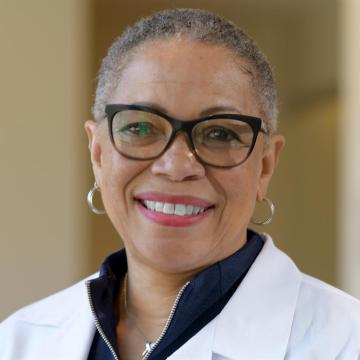 Dr. Vanessa Britto
Vanessa Britto is the associate vice president for campus life and executive director of health and wellness at Brown University.
Dr. Britto oversees the areas of Health Services, BWell Health Promotion, Counseling and Psychological Services, Student Accessibility Services, and Brown Emergency Medical Services, supervising a combined team of more than 200 staff and students.
A Brown graduate, she returned to Brown University to champion a new vision for health and wellness, continuing a tradition of innovation and leadership among peers.
She has been a student life professional and administrator since 2001. Dr. Britto has held leadership roles in the field of college health at the local, regional, and national levels. Prior to joining Brown in 2018, she was the director of Health Services at Wellesley College for 16 years and while there spearheaded the development of the Anchor Point Foundation Summer Internship Program in Cape Verde, West Africa. In addition to her work in campus life. She also lead much of the university's strategy in response to the pandemic,
Dr. Britto is an assistant professor of medicine, and in 2019, she was inducted as a fellow in the American College of Physicians. She lectures locally, nationally, and internationally on topics that include workforce wellness, healthcare disparities, and women's leadership. In 2021, Dr. Britto was awarded the American College of Physicians' Woman Physician of the Year Award by the ACP Rhode Island chapter.
A board-certified internist, Dr. Britto earned her M.D. from the University of Illinois, completed her residency and a fellowship in primary care internal medicine at R.I. Hospital, earned a master's degree in community health from Brown University, and earned a bachelor's degree from Dartmouth College.
Stories by
Dr. Vanessa Britto