May 7, 2021
'Absolutely just get the vaccine'
Research has shown that vaccination is more effective at producing immunity than infection from COVID. Wendi Brewer, 46, a Kansas City, Mo., accountant, was diagnosed with COVID-19 back in December. In a recent Coverage interview, she shared her experience, and why she chose to get vaccinated.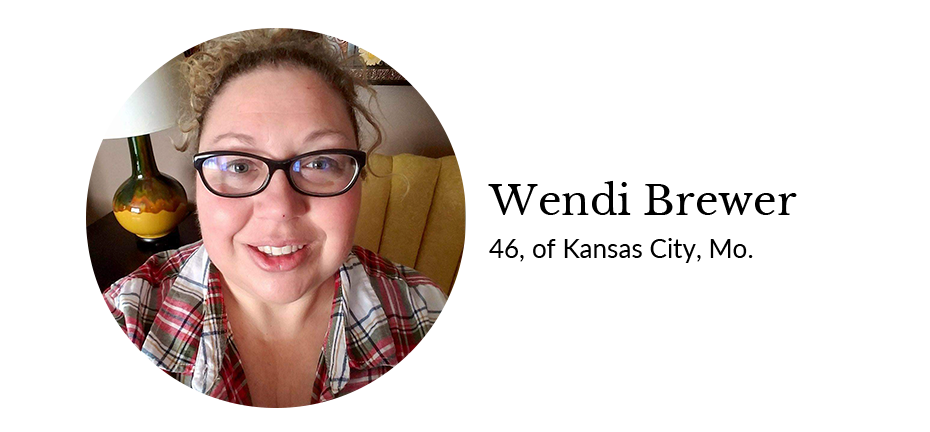 My symptoms started Dec. 20, and I was diagnosed on the 23rd. I'm generally healthy. I had no clue how I got it. I had been getting my groceries delivered and distancing from most people.  
It started with what felt like a cold. Then I lost my sense of smell. Then I started running a high fever. As it progressed, my oxygen levels began dropping. I went to the hospital on Dec. 29.
I was quite out of breath, but I wasn't coughing, and I didn't understand just how bad it was until I got to the hospital. They put me on oxygen right when I arrived, which helped. 
After I was admitted, I was in the hospital for five days – they gave me oxygen, Remdesivir, convalescent plasma and steroids. I was very, very tired. I never realized how tired I was until I woke up from sleeping for hours and realized how long I had been out. It was a surreal experience. 
It was stressful and scary. I kept thinking, 'What if you were a kid or older person who doesn't quite understand what's going on and you're all alone?' 
About two weeks after I got home from the hospital, the body aches started. I had hoped by then I would have tested negative and been safe to be around people, but the effects lingered. My legs hurt so bad, it felt like I ran a half marathon. It was just horrible. It got so bad that I started falling. 
All these months later, I still don't have a sense of smell. I am still exhausted most days. 
I've now had the first round of the Pfizer vaccine. I would tell anyone who is on the fence about it: 'Absolutely just get the vaccine.' The couple days of side effects from the shot that you hear about can't be nearly as bad as what I've experienced. I wouldn't wish this on anyone.