Sep 3, 2020
Amid the flames, championing health 
Firefighters know they sign up for a dangerous job and have the potential to risk their lives every time they clock in for a shift. But when the COVID-19 pandemic hit, for the first time many of Massachusetts' bravest began to worry about the health, safety, and lives of their loved ones.
"Our members were horrified they might bring this home to their families," said Rich MacKinnon Jr., the president of the Professional Fire Fighters of Massachusetts. "When we take this job on, as a firefighter, an EMT, a paramedic, we know we can be put in a hazardous situation, we accept that. This is the first time we have seen the physical effects of the job impact family members."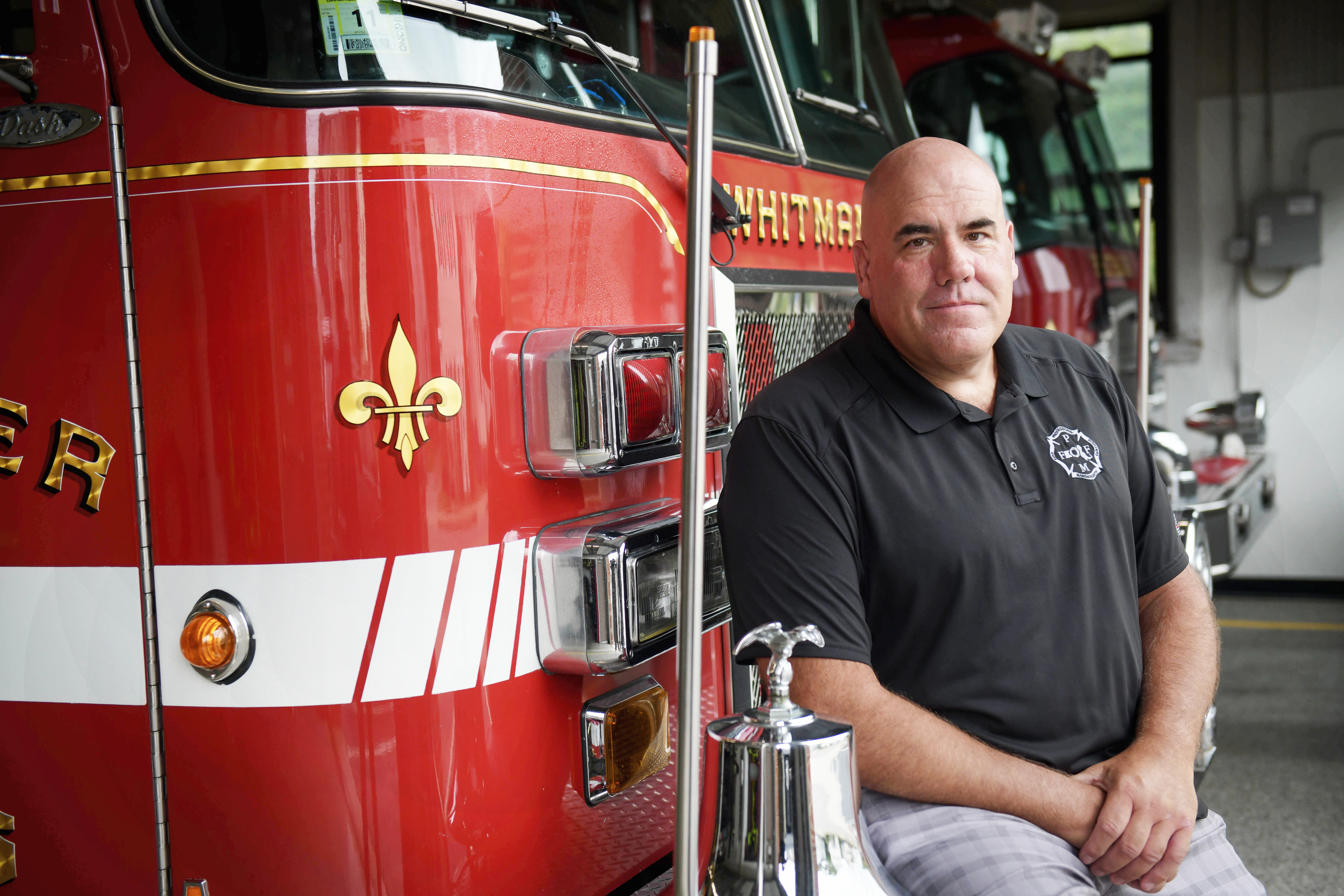 As essential workers, MacKinnon's members never left the job. But as the pandemic hit Massachusetts in earnest in March and April, the union was left trying to address the needs of members who knew from the outset they were going to face exposure to the virus at a far higher rate than the public at large.
To date, there have been 3,701 documented job-related exposures for members of the firefighers union. More than 2,300 members were tested, with 257 confirmed cases among those, for an infection rate of 11%.
From March 23 to May 25, effectively the height of the pandemic in the state, the weekly average increase of COVID-19 exposures and cases among the union members increased by an average of 200%, MacKinnon said.
Though the numbers statewide have improved dramatically since the spring, MacKinnon said he is emphasizing to members that they cannot let up when it comes to keeping safe during the pandemic.
We can't be complacent. This virus is still very much alive and spreading in the communities as we are responding.
- he said. 
"We are seeing the numbers go down, but we are called to people's worst times, and at the calls we are going to, we are going to be exposed to it in greater numbers than the general public just based on our job."
During the springtime surge, obtaining enough personal protective equipment for members was the top priority. Wearing masks on the job became standard operating procedure. Maintaining the proper levels of PPE in firehouses across the state is still top-of-mind for MacKinnon, with the possibility of a second wave looming in the late fall or winter.
"Testing is still on the front burner for us, having easy access and quick results getting back to our members," he added. "If we have a member who potentially has it, he or she is out of work and the whole firehouse might be too until those results come back."
MacKinnon cited a recent example of a firefighter who was sent home mid-shift with a high temperature and body aches. His entire group had to be quarantined until he received his negative test results.
Firefighters have had to adjust to a number of changes during the pandemic. In larger communities, where firefighters typically would move from firehouse to firehouse, depending on where staffing was needed, they now only work in the firehouse they are assigned to in order to limit exposure. Cleaning the firehouse, which firefighters call "house work," has taken on new significance, with stronger disinfecting measures put into place.
The union's member assistance program, aimed at supporting the emotional and mental wellbeing of firefighters, now functions largely through telehealth. MacKinnon said that has turned out to be a positive, as it has helped ease concerns about privacy.
"Some of these measures, whether it's Zoom or telehealth, may encourage a member to seek help because they are doing from their house, no one else is around and they may feel more comfortable," he said.
Just as the pandemic is not over, the union's work to protect members is continuing through the fall as well. And that's in keeping with the labor movement's legacy, MacKinnon reflected.
Nothing was given to us. The leaders before us in the labor movement worked for our health and safety and we still are working for them today.
- MacKinnon said.
Did you find this article informative?
All Coverage content can be reprinted for free.
Read more here.
---
PHOTO OF RICH MACKINNON JR. BY FAITH NINIVAGGI