May 29, 2020
A balancing act for seniors
Like many seniors these days, Alton Tripp is trying to manage his current medical conditions while protecting himself from exposure to COVID-19. 
"You have to be very cautious about this whole thing," the Framingham grandfather said. "I'm one of those double-risk people," he added, given that he is immunocompromised and will be celebrating his 80th birthday in August.  
Tripp and his wife, Alice, have limited their time in public, with both his wife and their daughter, who lives close by in Natick, taking on the grocery shopping and other essential errands.
The retired electrical engineer also is trying to eat well and get some exercise while staying busy at home and talking with family via phone and video and waving to each other curbside. 
"My wife and I are doing pretty well," he says. "We're managing. We work a lot of picture puzzles. You find things to do. I'm not depressed or anxious—it is what it is." The hardest part, he's found, is not being able to hug his four granddaughters, ages 12 through 16. 
Recommendations for the most vulnerable generation
According to Dr. Anthony Zizza, a geriatrician, Tripp is doing may of the things he's recommending to his patients now. 
"Unfortunately, we know that eight out of 10 COVID-19-related deaths are among people 65 and over," Zizza says. "It's an important balance for geriatric patients to keep their distance but not be isolated."
We want to teach them how to protect themselves from contracting the virus from others, but we also need to make sure we're giving them the tools to stay connected to health care providers, caregivers, loved ones and friends, because we don't want anxiety and depression to occur.
Zizza is regional medical director for Landmark Health, a home-based medical program offered to Blue Cross Blue Shield of Massachusetts Medicare members like Tripp who have multiple chronic health conditions. He emphasized how important it is for seniors to take care of their current health issues at this time: "It's the best thing you can do for yourself," Zizza says. "The best way to defeat COVID-19 is by making sure your other chronic conditions are well controlled and that you're on top of things."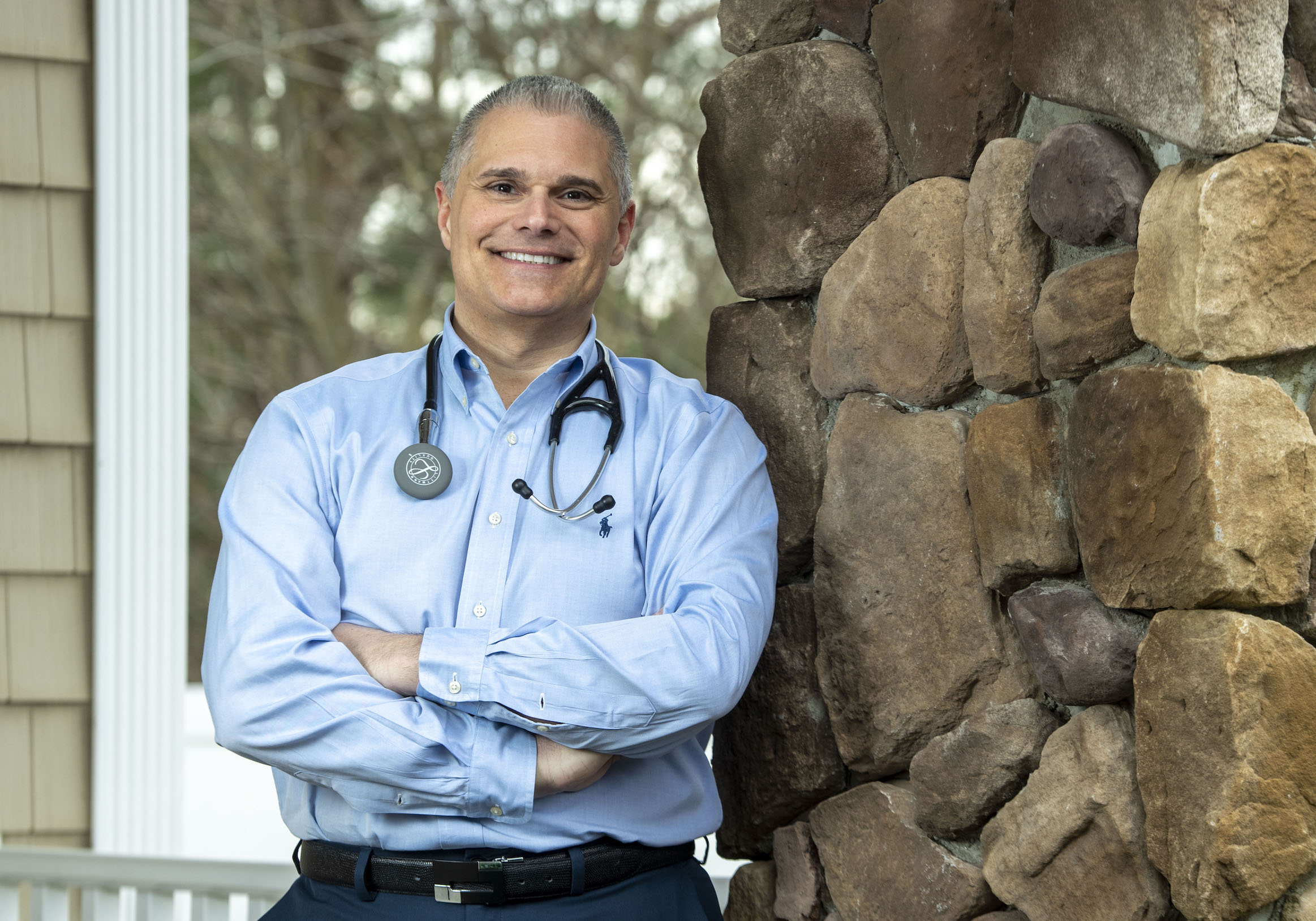 To help, Landmark clinicians and Blue Cross nurses are reaching out to seniors whose health conditions may put them at greater risk for serious illness should they contract COVID-19. These providers are offering resources and information and checking in to ensure seniors are managing their conditions. Blue Cross nurses also are available free of charge to members via phone at 1-888-247-Blue (2583).
Zizza advises seniors to take other practical steps to stay safe and healthy during the crisis: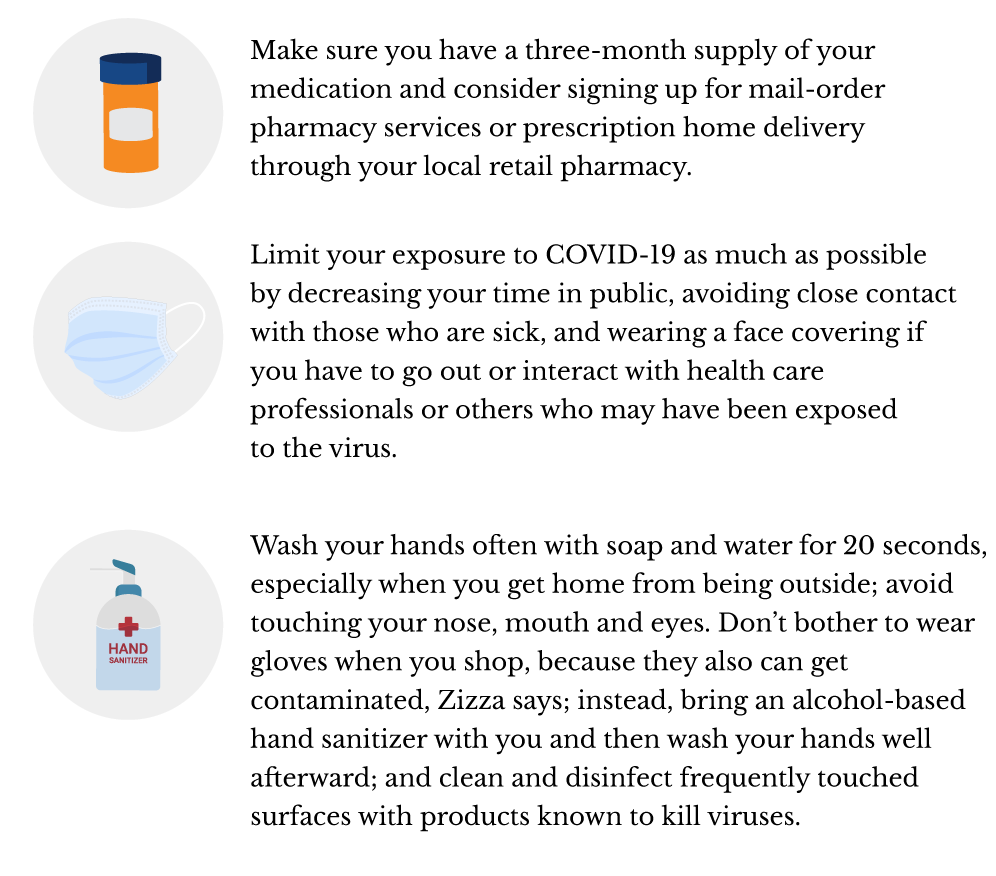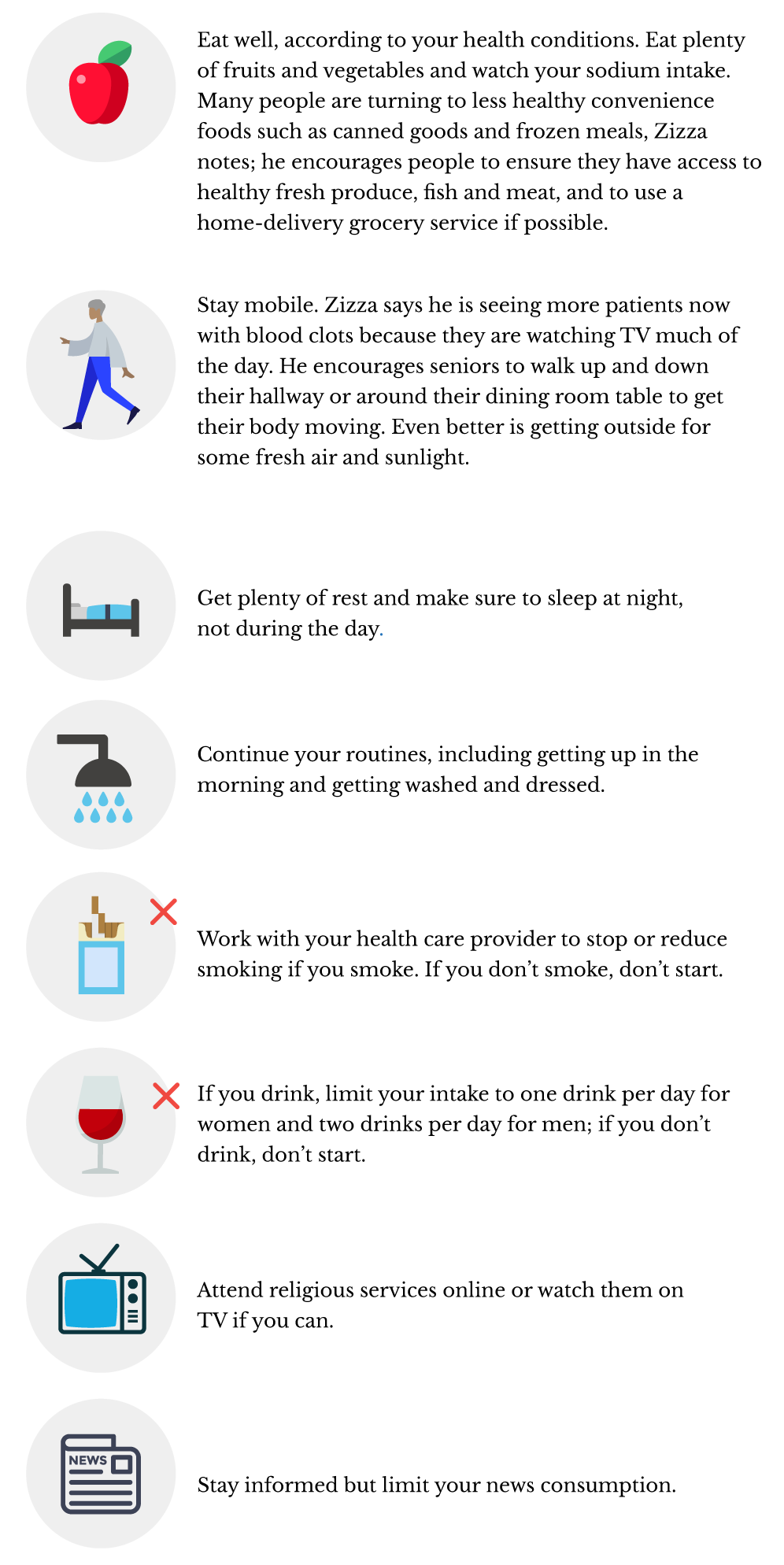 Tripp is taking care to manage his conditions and stay in touch with his doctors: "I've had telephone and Zoom sessions with my cardiologist and urologist—these visits have worked quite well," he says. He's also found his health care provider's online patient portal helpful to communicate with his doctors and share information, including a spreadsheet he created to track his daily blood pressure numbers. 
He is only receiving in-person care when necessary. When he experienced concerning side effects from a medication in April, Landmark clinician Dr. Steven Yoo went to Tripp's house on Easter Sunday morning to provide treatment. "He was just amazing," Tripp said of Yoo. "Landmark is invaluable." 
He also recently had to go to the hospital for some lab work and said the facility "is doing an excellent job of being careful" in terms of providing gloves, masks and Purell and maintaining six feet of distance. "It all worked very smoothly—I didn't feel I had any risk for exposure" to COVID-19." 
Zizza encourages seniors to "stay vigilant" about managing their current conditions and following guidelines to limit their exposure to COVID-19, especially as summer arrives: "As time goes on, it's easy to cut corners," he says. 
If there's one thing I would say, it's stay vigilant and build good habits now.
Did you find this article informative?
All Coverage content can be reprinted for free.
Read more here.
---
PHOTO OF DR. ANTHONY ZIZZA BY CHRIS EVANS