May 8, 2023
Breathing easier
Growing up, asthma was a fact of life for Francine Winslow-Ramos.
"Playing basketball in high school, I was the one running up and down the court with my inhaler tucked inside my sock," said the 46-year-old Townsend, Mass., resident who had exercised-induced asthma as a child and teenager. 
But as she got older, Winslow-Ramos noticed that asthma didn't affect her—until she moved into a new house two and a half years ago and over-extended herself.
"Within a month, I became ill. I couldn't breathe and couldn't walk up stairs. After a million tests and doctor visits, my pulmonologist told me it was asthma." She was in disbelief. "I said, 'I grew up with asthma—this is bed-ridden asthma.' " 
After a long road back to feeling better and determining the proper medication she needed to take to get her asthma under control, a year later COVID hit, and "I wasn't taking my maintenance inhaler the way I should have," she said. 
Winslow-Ramos learned that taking her medication every day in the right way was important to stave off bigger problems in the future. 
"I learned that if you want to have any semblance of a life, you have to take your medications the way you're supposed to take them."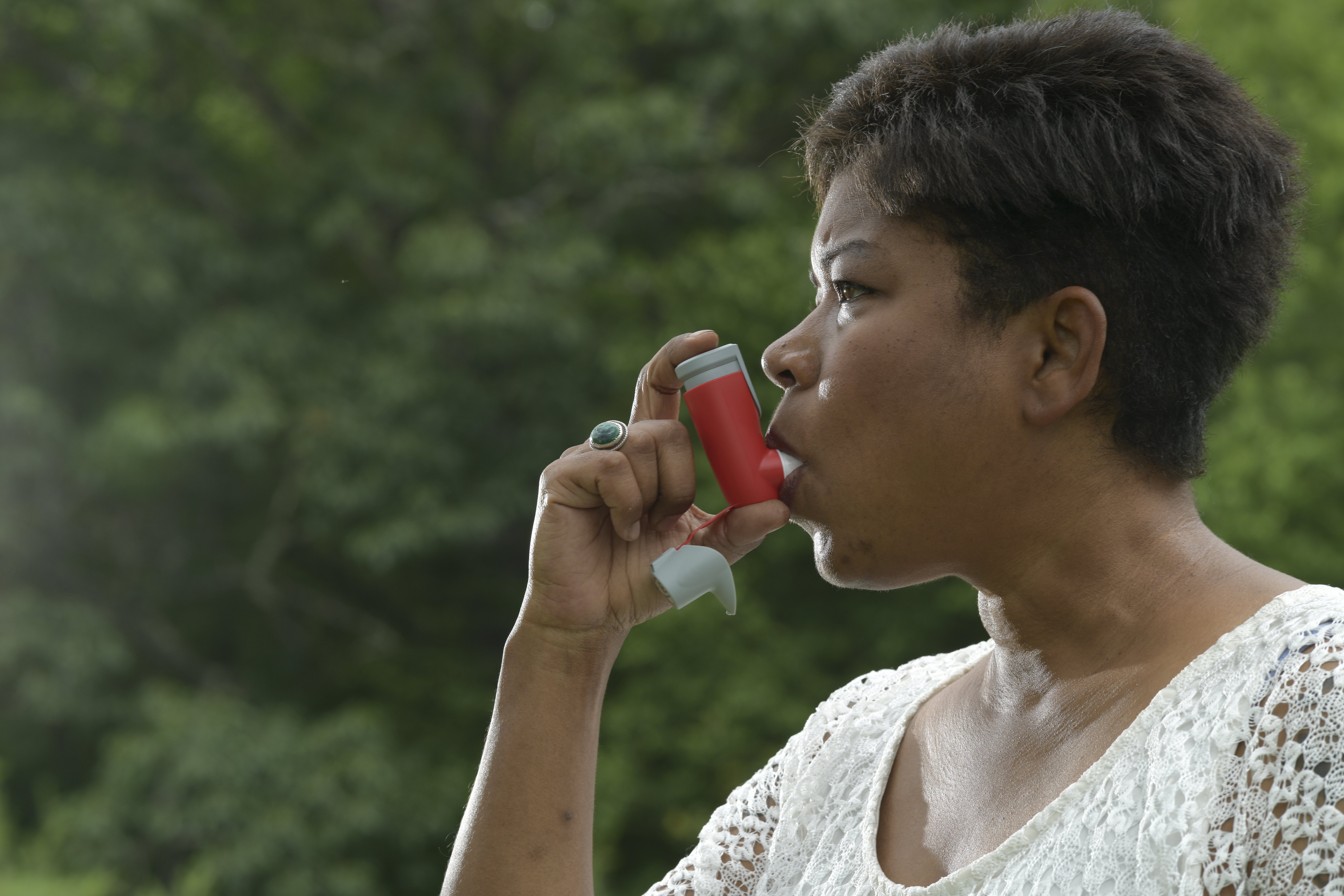 'A complex disease'
Winslow-Ramos is not alone in experiencing difficulty managing her asthma. The condition, which affects 25 million Americans, is a "complex disease" that often requires daily medication to manage, similar to other chronic conditions such as diabetes and high blood pressure, explained Angela Burnham, a pharmacist at Blue Cross Blue Shield of Massachusetts. 
Patients often are given a controller medication to take every day to manage the condition, and a rescue medication to take when they experience acute symptoms such as wheezing, coughing and difficulty breathing. 
"You don't get immediate relief from a controller medication, but it targets the cause of your asthma, while rescue inhalers provide immediate relief but don't treat your underlying condition," Burnham says. 
If you take your controller as prescribed, and it's the right drug for you, you shouldn't need to use your rescue all that often.
However, many people skip the controller medication altogether for a variety of reasons—or don't take it in the correct way, rendering it ineffective—and rely solely on the rescue medication when they have an asthma attack. 
This can lead to serious—and sometimes life-threatening—health problems down the road.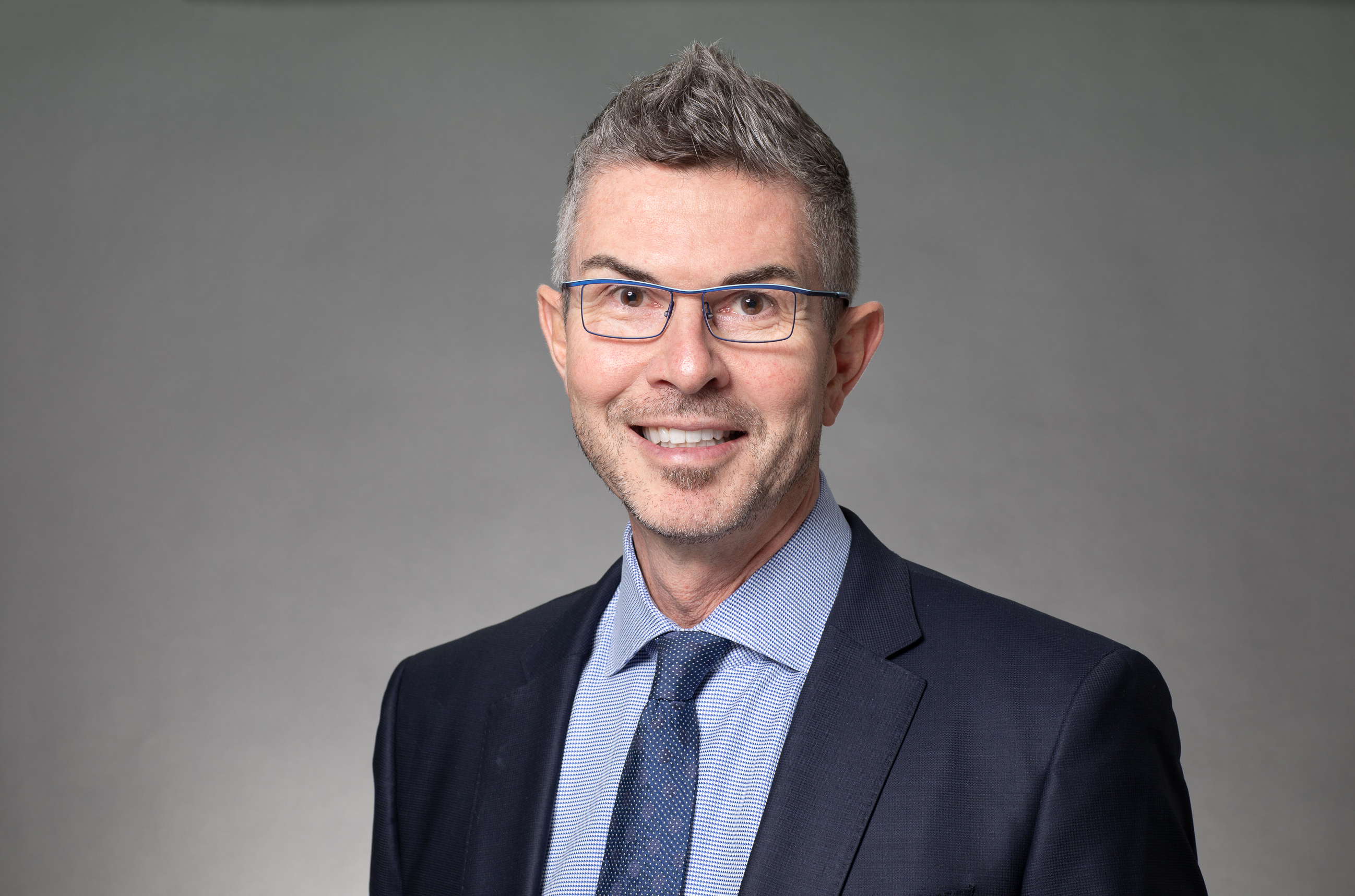 Dr. Ashley Yeats, a former emergency department physician who is vice president of medical operations at Blue Cross Blue Shield of Massachusetts, recalls treating asthma patients who were so ill they had to be intubated and put on ventilators. 
"Probably too often people rely on their rescue inhaler. The danger is that you're treating the symptom, not the problem, and in the meantime, the underlying problem may continue to get worse and worse," he says. "Not taking a controller medication to manage the underlying problem can silently damage your lungs and lead to chronic lung disease—similar to what we see in long-term smokers—which there is no reversing." 
Adding COVID-19—or even seasonal flu—to that, Yeats says, "can stress your lungs even further and leave you in dire straits."
Education, communication are key
Education and communication about asthma are key to avoiding serious health issues in the long run, Yeats says. "Patients who are diagnosed with asthma should work with their clinician to create an action plan for treating and managing it." 
Burnham encourages patients to "spend time with their retail pharmacist or primary care provider getting educated about when and how to use their different medications. There are a bunch of different types of inhalers that require different skills to use," she said. "Education is needed around that as well."
That education — such as guides to help patients and their parents — can be beneficial for those newly diagnosed with asthma, as well as those who have had the condition for a number of years but who may want a refresher on their treatment to ensure it is appropriate. 
Finding the right controller medication and dose can take some time, Burnham notes. "This requires good communication between patient and provider because you don't always hit the ball out of the park on the first try. It's crucial for patients to work with their provider and pharmacist to ensure they're on the right therapy so they can keep their asthma well controlled." 
Winslow-Ramos agrees. She learned she has to take her controller medication—and take it properly—every day to keep her asthma in check.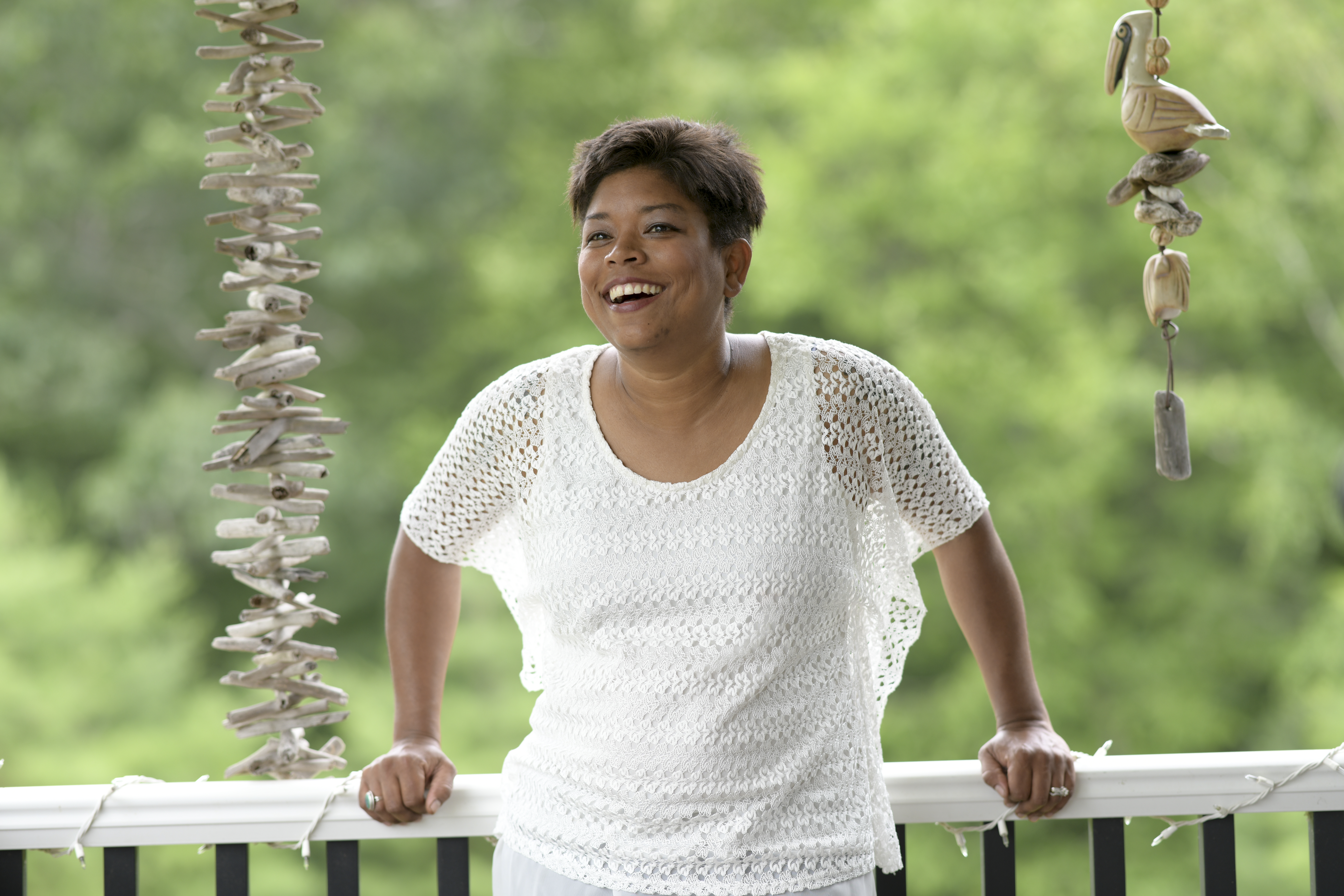 "This year my asthma is good because I got back to taking my medication the way I should," she said. "When you can't breathe or you feel like you're breathing through a straw that's been constricted, you're completely powerless—it's one of the scariest feelings."
Being able to get my asthma under control is powerful. I feel like I can take back a little bit of control in my life.
Did you find this column informative?
All Coverage content can be reprinted for free.
Read more here.
---
PHOTOS OF FRANCINE WINSLOW-RAMOS BY FAITH NINIVAGGI