Aug 29, 2022
Building community spirit, one park at a time
A vibrant array of free fitness classes geared toward health equity is drawing record attendance in Worcester's parks and building community spirit this summer.  
"We partner with as many different communities as possible and reach as many people as possible so families can enjoy time together and be physically active together," said Leah Serafin, coordinator of community initiatives for Worcester's Department of Health and Human Services, adding that the fitness series has been a way to promote a sense of neighborhood and connection around the city's parks.
"I think it's great to get to know your neighbors and other people in your community," she said. 
The series, run in partnership with YWCA Central Massachusetts and sponsored through Blue Cross Blue Shield of Massachusetts, features 13 classes per week in 13 parks through Sept. 18.

"We chose the parks based on some mapping that we did and we used the social vulnerability index, which looks at different factors like income level, housing access, lack of vehicle access, ethnicity, race and languages spoken in the home," Serafin said. "We tried to have an equity lens when we picked the parks that we picked."
The results have been a home run.
"It's been a lot of fun," Serafin said.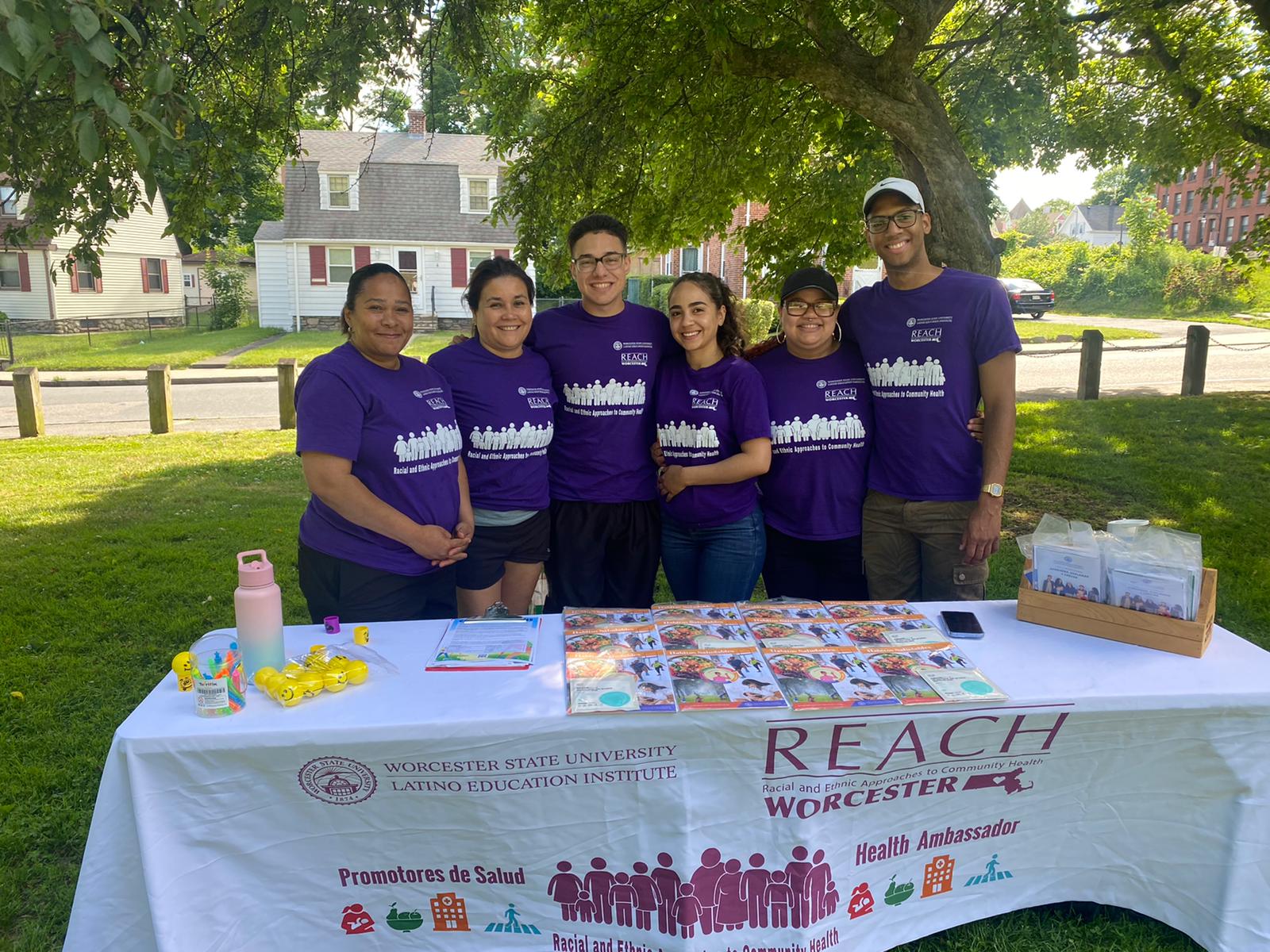 The city has used the series as a chance to partner with other organizations whose mission it is to improve health and wellness. The Latino Education Institute has had representatives at classes providing resources about the COVID-19 vaccine, for example. The Mass. College of Pharmacy has also pitched in with information focusing on nutrition, Serafin said.
"We are trying to keep people engaged and give them as much information and education about different ways to be healthy as we can," she said.
The classes have all been well attended but certain classes have stood out among the community, including the adults-only bootcamp that takes place on Mondays on the Worcester Common.
"It's a great way to kick off your week," Serafin said.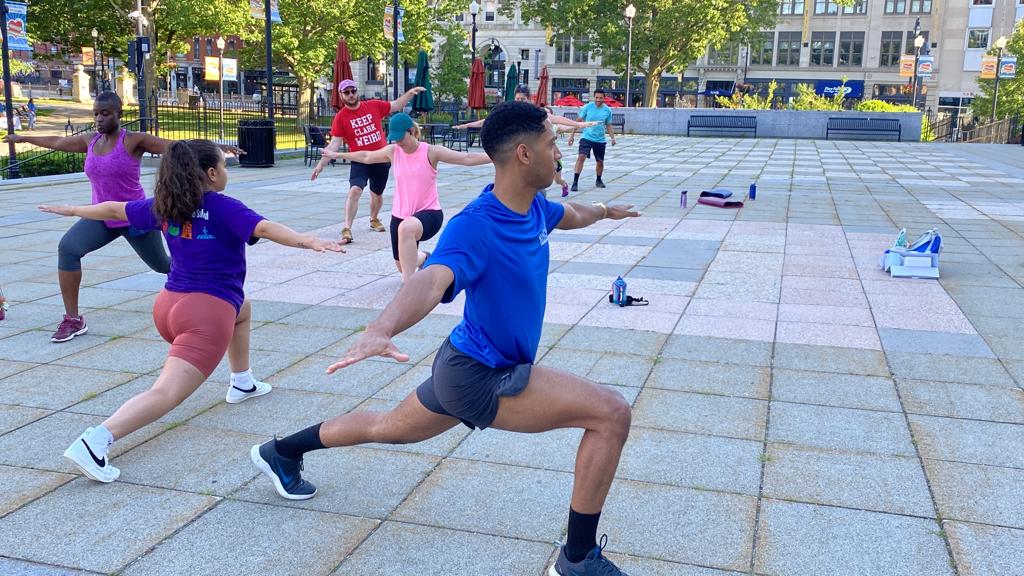 Salsa class, Zumba, and hip hop dance are all popular staples of the series. The city bills Zumba Craze, which takes place on Mondays at East/Columbo Park and on Sundays at Mulcahy Field, as a workout that mixes body sculpting movements with dance steps derived from cumbia, meringue, salsa, reggaeton, hip hop, mambo, rumba, flamenco, calypso, and salsaton.
A self-defense class on Fridays at Vernon Park which mixes in strength and cardio-based exercises with techniques to strike and escape from an attacker. 
The youth mentoring group Legendary Legacies has classes that have been a hit with younger residents, including basketball on Mondays at Crompton Park, on Wednesdays at Bell Hill Park, and on Fridays at Fairmont Park. The group also has offered flag football "skills and drills" classes every Tuesday at Beaver Brook Park, every Thursday at Lake Park, and on Sundays at Tacoma Street Playground.
Many of the classes include other activities such as African drumming, BBQ, and mental health & nutrition workshops.
It's not uncommon for people who are in the parks to see other residents participating in the classes and end up participating themselves.
They see people having fun, and they want to join in.
- Serafin said
Did you find this story informative?
All Coverage content can be reprinted for free.
Read more here.