Oct 11, 2019
Celebrities help reduce stigma around mental illness
Actors, pop singers and even British royalty are combating stigma around mental health and substance use, a trend experts say may drive a new, healthy willingness to seek help, particularly among young people. 
"Something has fundamentally changed in our society when it comes to behavioral health," said Dr. Ken Duckworth, medical direct of the National Alliance on Mental Health and Blue Cross Blue Shield of Massachusetts' medical director for behavioral health, said in an interview. "We see it in pop culture as famous people, especially younger ones, openly talk about their struggles with substance use and mental health." 
Duckworth joined "CBS This Morning" with Gayle King on Oct. 23 to discuss mental illness and stigma. 
Last week, Britain's ITV news released a clip from an upcoming documentary that showed Meghan, Duchess of Sussex, on the verge of tears as she spoke about her struggles as a new mother under a harsh media spotlight.
"Thank you for asking. Not many people have asked if I'm OK, but it's a very real thing to be going through behind the scenes," she said, her eyes filled with tears, before acknowledging, in the words of her interviewer, that she "isn't really OK."
Earlier this month, Sesame Workshop, the nonprofit educational organization behind "Sesame Street," announced a new initiative to help families struggling with substance use disorder, centered on a new puppet named Karli. Beloved "Sesame Street "characters like Elmo learn Karli's mom is dealing with substance use disorder and help their friend cope by delivering the words children need to hear most: You are not alone. You will be taken care of. Addiction' is a sickness and, as with any sickness, people need help to get better. And most importantly: It's not your fault.
"We need to see and hear more of this in our culture," said Duckworth. "Behavioral health conditions, including substance use, are diseases. Those struggling with these illnesses need treatment, compassion and acceptance."
Brave voices speaking out
Notable celebrity advocates of mental health include singer Demi Lovato who has candidly discussed her mental illness, including at the 2016 Democratic National Convention, where she told the audience: "Like millions of Americans I am living with mental illness." Lovato has said that she's been successfully treated for bulimia, cutting, and bipolar disorder.
"Unfortunately, too many Americans from all walks of life don't get help either because they fear the stigma or cannot afford treatment…We can do better," Lovato said.
Ryan Reynolds, Dwayne Johnson, J.K. Rowling, Ellen Degeneres and the United Kingdom's Prince Harry, Megan's husband, all have spoken out about their mental health as well in recent years. 
Reynolds described his lifelong struggle with anxiety in a series of interviews last year. 
In a video produced by Oprah Winfrey's network, Johnson talked about his battle with depression after his football career ended. 
DeGeneres has discussed the depression she battled after coming out as gay and facing intense media scrutiny.
J.K. Rowling, author of the Harry Potter series, has written and spoken candidly about her depression and suicidal thoughts as a young mother newly divorced. She told Suicide.org, a website dedicated to suicide prevention and awareness, "I have never been remotely ashamed of having been depressed. Never. What's there to be ashamed of? I went through a really tough time and I am quite proud that I got out of that."
And Prince Harry told The Telegraph he sought he sought counselling after enduring two years of "total chaos" while struggling in his late 20s to come to terms with the death of his mother, Princess Diana. The prince spoke out in the hope his candor will encourage others to break the stigma around mental health issues.
"When someone in the public eye is open and honest about their mental health, it can have positive outcomes," said Duckworth. "First, it reduces shame and prejudice that has long kept mental health in the shadows. Second, it encourages people who may have mental illness to seek care." 
A worldwide struggle with mental illness
According to the World Health Organization, approximately 433 million people worldwide struggle with mental health conditions, including depression, bipolar affective disorder, schizophrenia and other psychosis and dementia, costing the global economy $1 trillion a year. The numbers are even higher when substance use disorders are included. In the U.S., 45 million people – about 1 in 5 Americans - have been diagnosed with a mental illness or substance use disorder. 
The rate of Americans taking their lives is up 31% from 2001 to 2017, according to the Centers for Disease Control. The CDC reports suicide was the 10th leading cause of death in the U.S and the second leading cause of death among people between the ages of 10 and 34. 
---
In Massachusetts, Blue Cross, the state's largest insurer, saw an 18% increase in the number of members accessing mental health services and a 10% increase in the number of members accessing substance use services between 2016 to 2018. 
---
That increase may stem in part from a population that is more willing to seek help. There also may be demographic and other issues driving the spike, experts say.
"There's some evidence that anxiety and depression are on the rise among young people, as are feelings of despair and hopelessness among older Americans," said Duckworth. "There's a lot of current research into the root causes. It could be economic, or stem from the current political climate, or the isolation of our new online relationship with each other and the world."
A recent Blue Cross Blue Shield Association Health of America report found that nationally, millennials are diagnosed with a number of health issues, including depression, hyperactivity, psychotic conditions and substance use disorders, at a higher rate than their predecessors, Generation X. 
"The Health of Millennials report is interesting," said Duckworth, "but we have to wonder, are behavioral health conditions really on the increase or are younger people more likely to bring mental health concerns to their doctor and receive treatment due to a new acceptance of behavioral health conditions. The answer is likely it's both."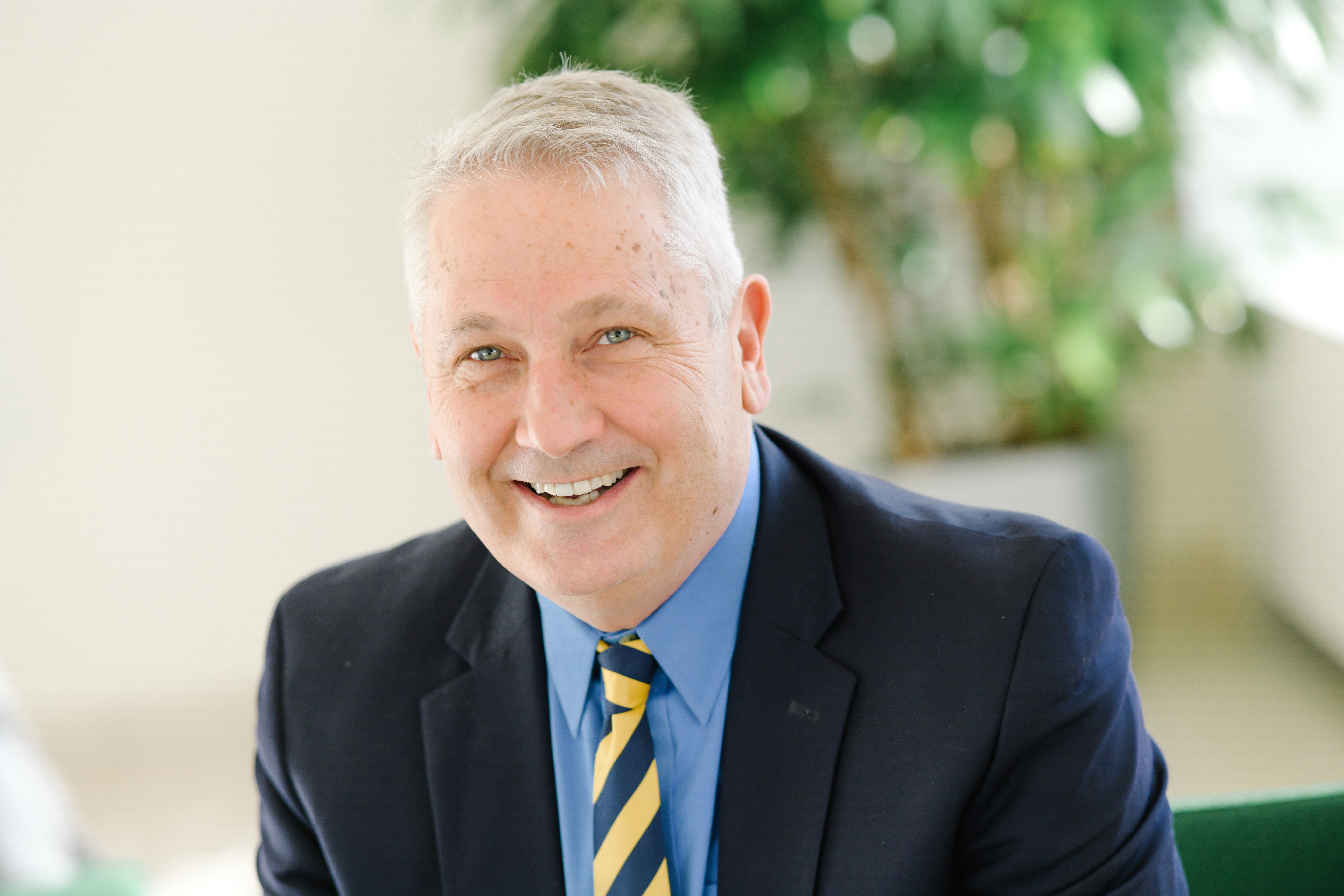 Blue Cross Blue Shield of Massachusetts trends that mirror the national report, with a rise in behavioral health claims especially among its members aged 13 to 40, and notable peaks at the ages of 17, 25 and 29. 
To meet the behavioral health needs of all its members, Blue Cross allows an unlimited number of therapy sessions for many behavioral health conditions and does not limit the length of time for an individual therapy session.
"The best kept secret in American mental health is your health plan wants to find you a therapist if you can't find one," Duckworth told CBS.  
An ongoing need for access to care
Though Massachusetts is ranked No. 2 in the nation for access to mental health services by Mental Health America, many people in the state still have difficulty getting the care they need. According to a Blue Cross Blue Shield of Massachusetts Foundation report, nearly 57 percent of adults age 19 to 64 who sought mental health or substance use disorder services had trouble finding a behavioral health provider.  More than a third of those patients said they went without the care they were seeking. 
The foundation's report provided a detailed series of specific recommendations ranging from promoting behavioral health screenings, to making investments that grow the number of behavioral health care practitioners and system capacity, easing regulatory and administrative burden, increasing the number of providers who take public and private insurance.  
Despite the challenges, Duckworth is encouraged. 
"The change in attitude toward mental health we are seeing is an incredibly positive sea change," he said. "More people are getting the care they need while getting the support and understanding they deserve." 
---
PHOTO OF Dr. KEN DUCKWORTH BY FAITH NINIVAGGI