Jan 16, 2020
Click here for help
Laura has struggled with mild anxiety throughout her adult life.
"At different times, I would fret, envision the worst and be passive-aggressive—things that weren't healthy for me," she says.
At different points, Laura saw a therapist and took antidepressants, both of which helped—to a degree. But when she learned her company was offering a new digital tool for employees who are struggling with mild to moderate stress and depression, she jumped at the chance to try it: "When I found out the program was available at no cost to me, I dove into the lessons," she says. (Coverage is using Laura's first name only at her request.)
Laura is not alone. A rising number of Americans—particularly young people—are grappling with everyday stress, anxiety, depression and sleep issues. And many are turning to new technology-based solutions that are easy to use and available at low- or no-cost. 
Focusing on emotional wellness
"We're using technology to advance behavioral health and population health in ways that have never been done before," said Dr. Russ Morfitt, a practicing psychologist who, along with Dale Cook, created the digital program Laura used, Learn to Live. 
Learn to Live offers online exercises and instruction focused on common conditions like mild to moderate anxiety, depression and insomnia. The programs are based on the principles of cognitive behavioral therapy, or CBT, an approach designed to change a person's thought patterns in order to improve their behaviors and feelings. CBT has proven effective for addressing anxiety and depression, according to some studies.  
Morfitt and Cook developed the program to reach those Morfitt calls "Silent Sufferers." 
"Six out of 10 people don't seek treatment for their emotional wellbeing challenges like stress, anxiety and depression—either because of stigma, cost, access to care or all three—and three out of four people have never gone to therapy," he says. 
"We really wanted to make evidence-based services available for people who otherwise weren't asking for help."

Dr. Russ Morfitt
The need is substantial, clinicians agree.
"There is a growing number of people who could benefit from programs like Learn to Live for help with very common problems," says Dr. Gregory Harris, a practicing psychiatrist and associate medical director for behavioral health at Blue Cross Blue Shield of Massachusetts. The health plan began offering Learn to Live on Jan. 1 to companies with 500 or more subscribers that purchase the program for their workforce. The program also is available for individual purchase via Learn to Live's website.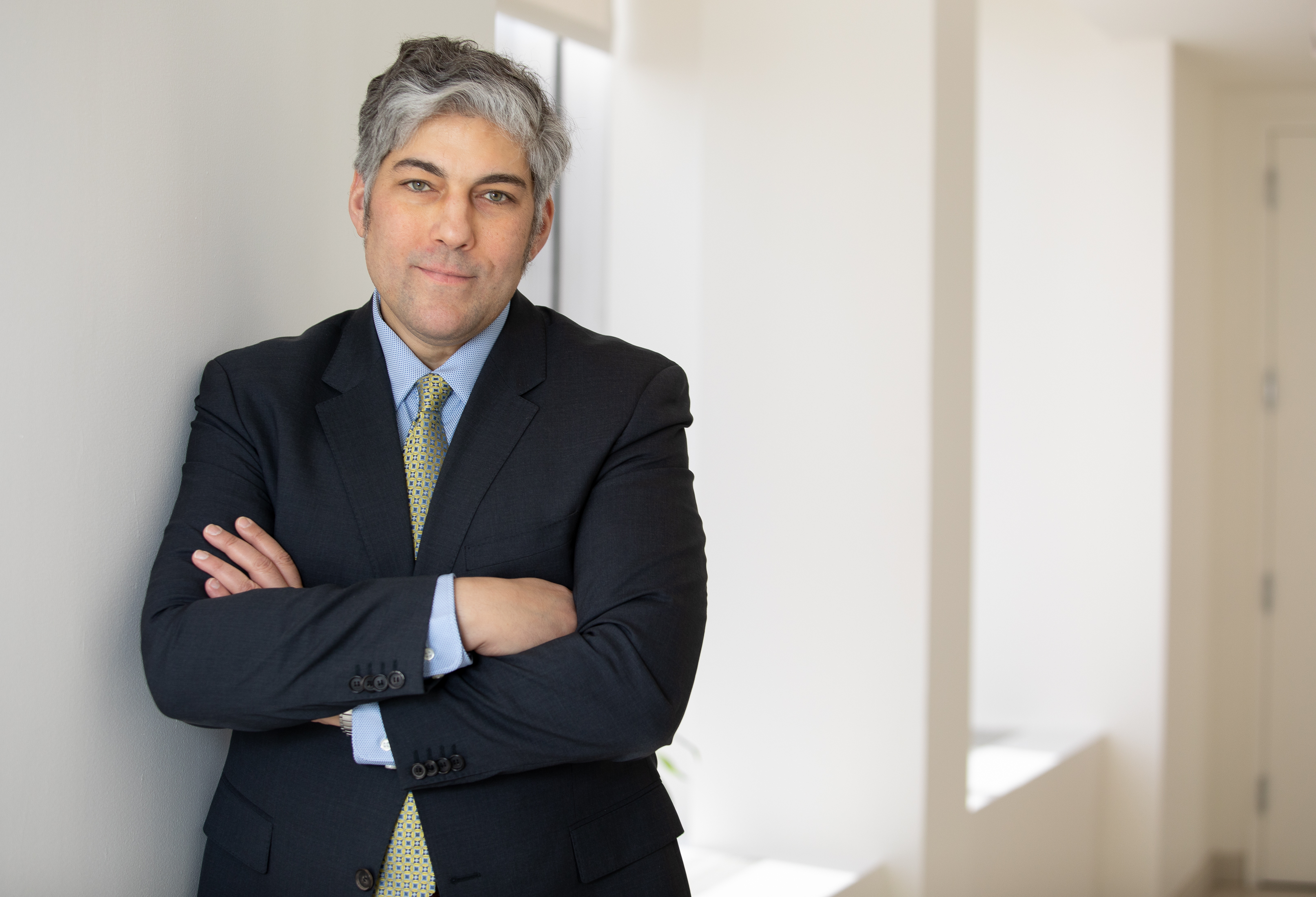 How it works
An initial Learn to Live questionnaire helps identify which issues a user might be struggling with, such as depression, stress, anxiety, social anxiety or insomnia. Participants are then provided with eight interactive lessons to work through online at their own pace. 
"The most powerful part of the program is the behavioral tools—they're action-oriented. We strip out the clinical jargon and help people learn how to apply these action tools right now in their own lives," Morfitt says. 
For example, the stress module helps people analyze their thoughts and fears to change the behaviors they use to feel safe, but ultimately keep them stuck. 
"For depression, we focus on behavioral activation and the rewards we get when we are more active and engaged in life. Reversing this process for someone who feels depressed can be the most powerful action," Morfitt says.
Participants can also opt to speak with a coach via text, email or phone. Each coach has a master's degree in psychology or social work. "Coaches can add clarity, accountability, education and support," Morfitt said. 
Laura finished Learn to Live's stress, anxiety and worry track a year ago and more recently completed the depression program. She said she appreciated that the lessons are short and interactive with videos, animations and multiple-choice questions. 
"These are helpful lessons for anyone who wants better control over their behavioral health," Laura says. 
Most of all, she says the program fits into her busy life: "I would just pull out my phone, and it was really easy to do the program that way," she says. 
Laura also found working with a coach beneficial. The two chatted by phone for 5-10 minutes weekly, biweekly or monthly depending on Laura's schedule and need. "My coach helped me see how I could apply the lessons to real-life scenarios," she said. "Coaching really brought the lessons to life." 
How it's helping
Studies have shown that online programs based on CBT can improve several behavioral health conditions.
Clinicians, too, say the programs are valuable. "They teach life skills such as sleep hygiene or conflict resolution—things all of us can benefit from," Harris says, adding that they can also prevent milder symptoms from getting worse. "Participants can learn how to manage moderate stress and low moods better before it climbs into something more serious." 
Most importantly, Harris said, these online programs can be an entry point to behavioral health care for those people with more serious health issues: "These programs allow people to test the waters." Digital programs, he emphasized, "shouldn't take the place of traditional therapy or medication for more serious behavioral health conditions."
Learn to Live, Harris says, highlights people who may need additional or more intensive treatment: "If the questionnaire or coach identify more serious problems, it flags that—that's an important piece of it," Harris says. 
Perhaps the best judge of success are the participants themselves. Over 90% of Learn to Live participants report achieving their emotional wellness goals after completing the program. 
"Think about the vast array of personal goals people may have," Morfitt says. "If you have insomnia, maybe you want to be less tired and less grumpy with your kids. If you have social anxiety, maybe you want to be able to make a presentation at work or school. To have more than 90% of people achieve their goals is really gratifying to us."
Laura is grateful that she has the skills to cope with life's everyday challenges: "I'm so much more well-equipped to manage everyday stresses. I can handle the world a little bit better now."
Did you find this article informative?
All Coverage content can be reprinted for free.
Read more here.
---
PHOTO OF DR. GREGORY HARRIS BY MIKE GRIMMETT