Jan 14, 2020
Clinicians warn of flu risk for children
A new link between influenza type B and the flu-related deaths of children this flu season is drawing the attention of health experts, amid a sudden, sharp increase in the flu in much of the country. 
According to the latest data from the Centers for Disease Control, influenza-like illness activity is at a high level in 33 states, including Massachusetts.
The rise came quickly: Four weeks ago, the rate was at a high level in just 12 states.  The flu rate is a measure of the percent increase in outpatient visits to health care providers for symptoms like those seen in flu.
Most concerning, the CDC reports that 32 children have died from flu-related causes since the season began in October.  Twenty-one of those deaths are related to type B flu. 
"The emergence of the elevated relationship between influenza B viruses and the deaths of children is something that needs further investigation," said Dr. Tom Hawkins, medical director for Blue Cross Blue Shield of Massachusetts. "This could be a variation in the cases or the reported data, but we need to be sure."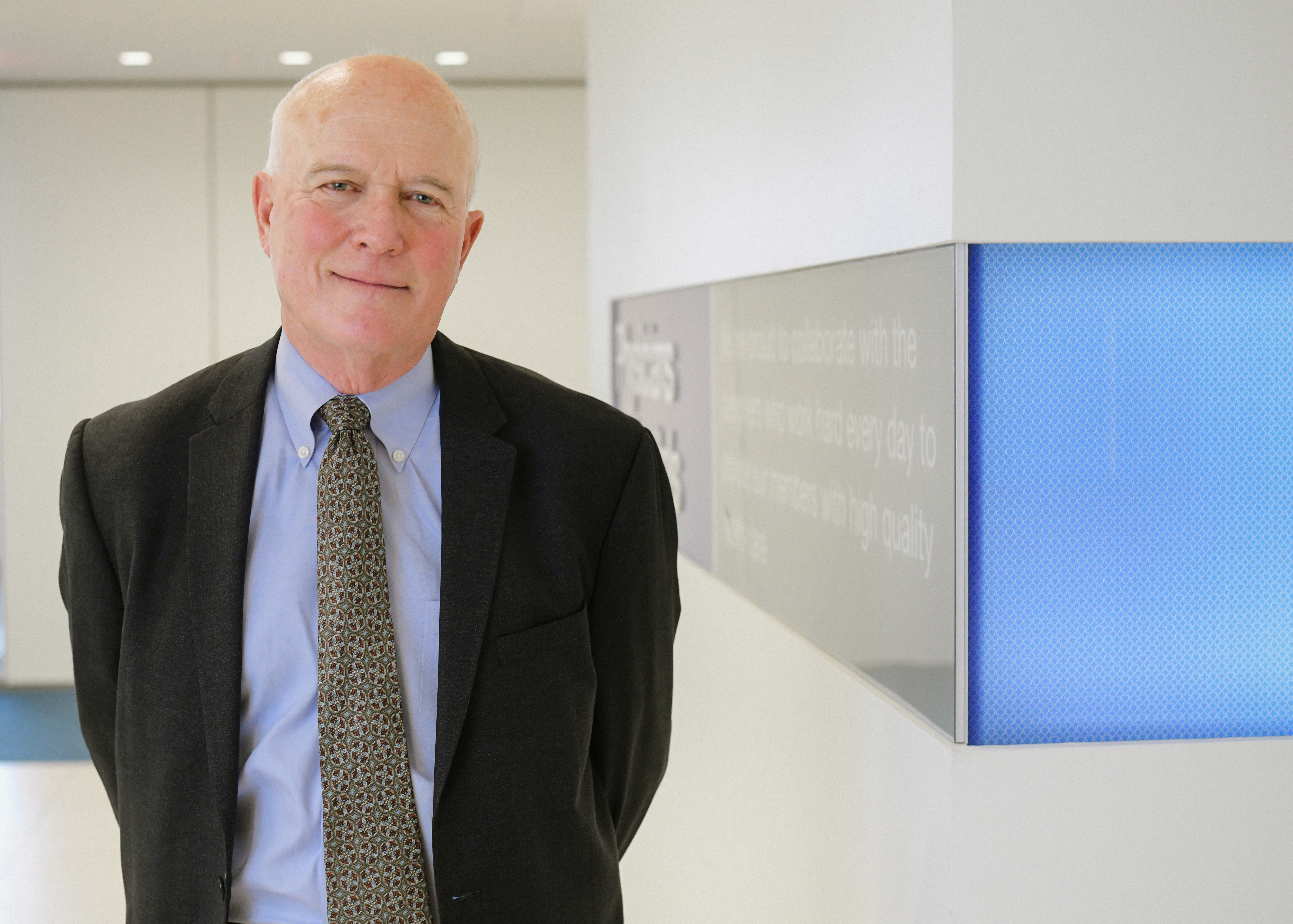 Over the last three years, flu has claimed the lives of 146 children annually on average. Last year, 143 children died due to flu-related complications.   
In a Heath Alert Network advisory issued Friday, the CDC warned public health officials and clinicians that: "influenza B viruses can cause severe illness in people of all ages, including children. In past seasons, the proportion of influenza-related pediatric deaths associated with influenza B viruses has generally been higher than the proportion of influenza B among circulating viruses, and pediatric mortality from influenza B-associated hospitalizations has been reported to be higher than with influenza A-associated hospitalizations."
It's not too late for kids and adults to get the shot
The good news, according to state health officials, is that the flu vaccine is a good match for the virus that is causing the flu this year, there's plenty of vaccine available and it's not too late to get the shot. 
"It's honestly adults I want to see get vaccinated, especially young healthy adults, if not for themselves then to protect others," Dr. Larry Madoff, medical director of the Bureau of Infectious Disease and Laboratory Services at the state's Department of Public Health, told Coverage. "Getting vaccinated prevents the spread of flu to those at higher risk from the virus."
Infants under 6 months old, people with immune diseases and pregnant women, among others, may not be able to get vaccinated. Even if they do get the shot, they, along with children, are at high risk of serious complication caused by infection.  
"I know some parents see their children as 'pin cushions' and are concerned about the number of vaccines their kids are getting. They may choose to not have their children vaccinated against the flu," said Dr. Tom Hawkins, medical director at Blue Cross Blue Shield of Massachusetts. But we know that vaccines are safe and effective and that not protecting your kids against the flu is a much more significant health risk." 
---
Learn more about how vaccines work
---
Overall, Massachusetts parents and pediatricians do a good job protecting children. 
"We have good vaccination rates for children in Massachusetts. We are traditionally number 1 or 2 in the nation," said Madoff.
In 2019, 81% percent of all children between the ages of 6 months and 17 years had received a flu shot. The most recent national average was 58%.
Why we get vaccinated
 Visitors to a Blue Cross Blue Shield of Massachusetts clinic
share their reasons for getting the flu shot
An unpredictable illness
Massachusetts has not reported any pediatric flu related deaths this season, but state health officials are concerned. 
"It's really difficult to predict what's next, but we are already having a bad flu season with cases above the peak from last season," said Madoff.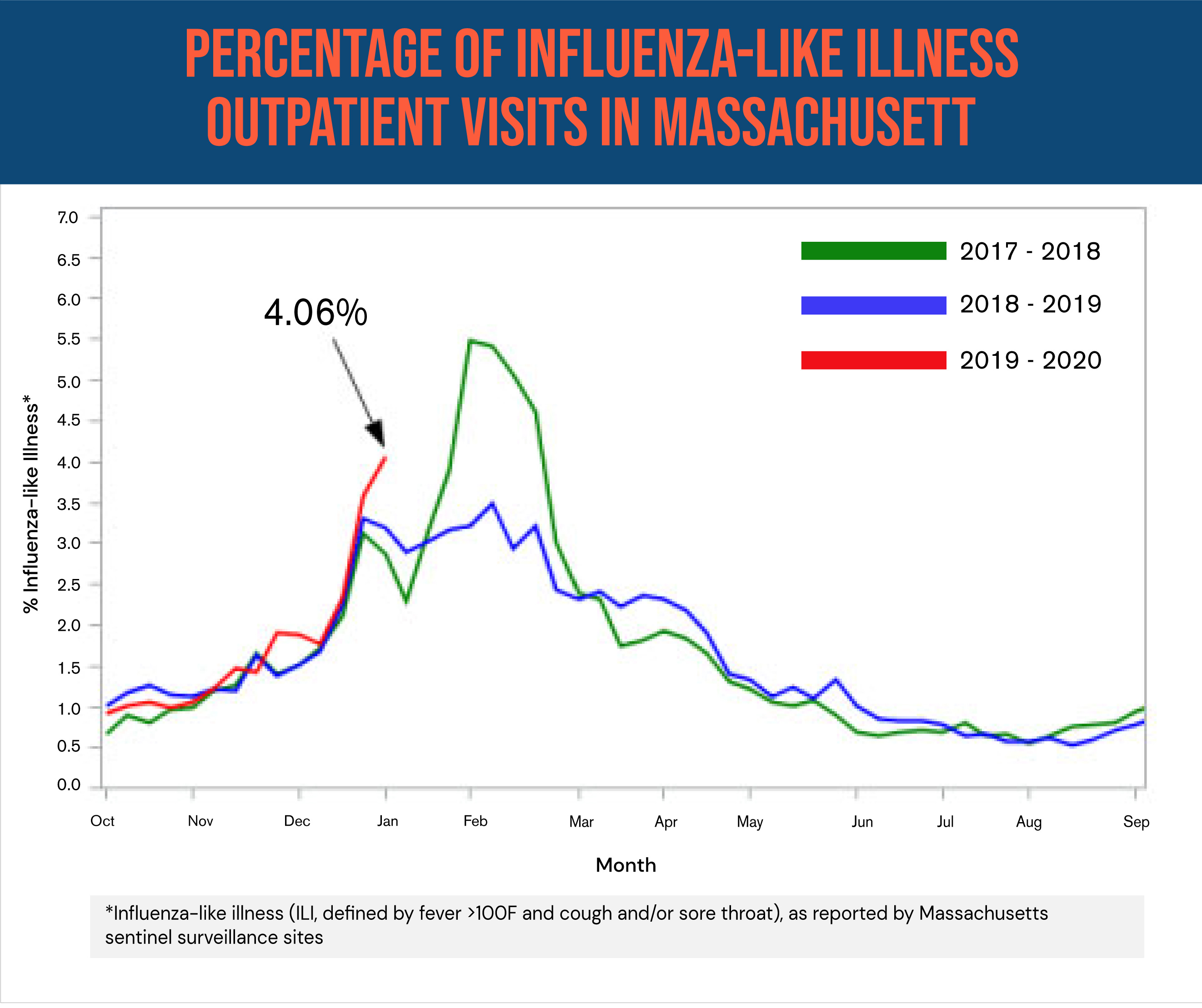 The early occurrence of Type B flu is not only puzzling but concerning in light of the CDC's report of 32 pediatric flu related deaths nationwide, Madoff said. "We don't know why, but it seems children are slightly more susceptible to Type B flu."
The state's weekly flu report for the week ending January 4 shows that about 4 percent of all outpatient health care visits in the state were for flu-like symptoms, well above the rates at this time of year in the prior two seasons. Flu-related hospitalizations in the state are running behind recent years.
"We could see another year where we have a flu season within the flu season with another wave of influenza cases occurring later in the winter," said Madoff adding that "this flu season is unusual in that we are seeing more cases of Influenza type B. Typically we see type A flu early in the season and type B later in the season."
Flu season in Massachusetts, clinicians note, typically peaks in late January and early February.
Did you find this article informative?
All Coverage content can be reprinted for free.
Read more here.
---
PHOTO OF Dr. TOM HAWKINS BY FAITH NINIVAGGI