Dec 8, 2020
The dance of love
Their love story began in 2012 with a few steps during a weekly salsa dancing gathering in the South End. Styled "Salsa In the Park," it's part of Boston's fitness series, sponsored in part by Blue Cross Blue Shield of Massachusetts, which is continuing this winter through virtual salsa and other classes through May 1. 
The classes were a way to get some exercise, have fun and, in the case of An Duong and his now-wife Robyn Thompson-Duong, it was the site of a dance that changed their lives forever.
"I kind of went on a whim," Robyn, 40, said as she sat next to her husband in the living room of their Dorchester apartment. Around them, their children Lien, 5, and Logan, 2, played with dinosaurs and other toys.
"I met my friend there and An knew her," Robyn said.
"I would have come up and talked to her anyways," An said, laughing.
An, 41, had been involved with Meta Movements, the group that organizes Salsa In the Park, for some time.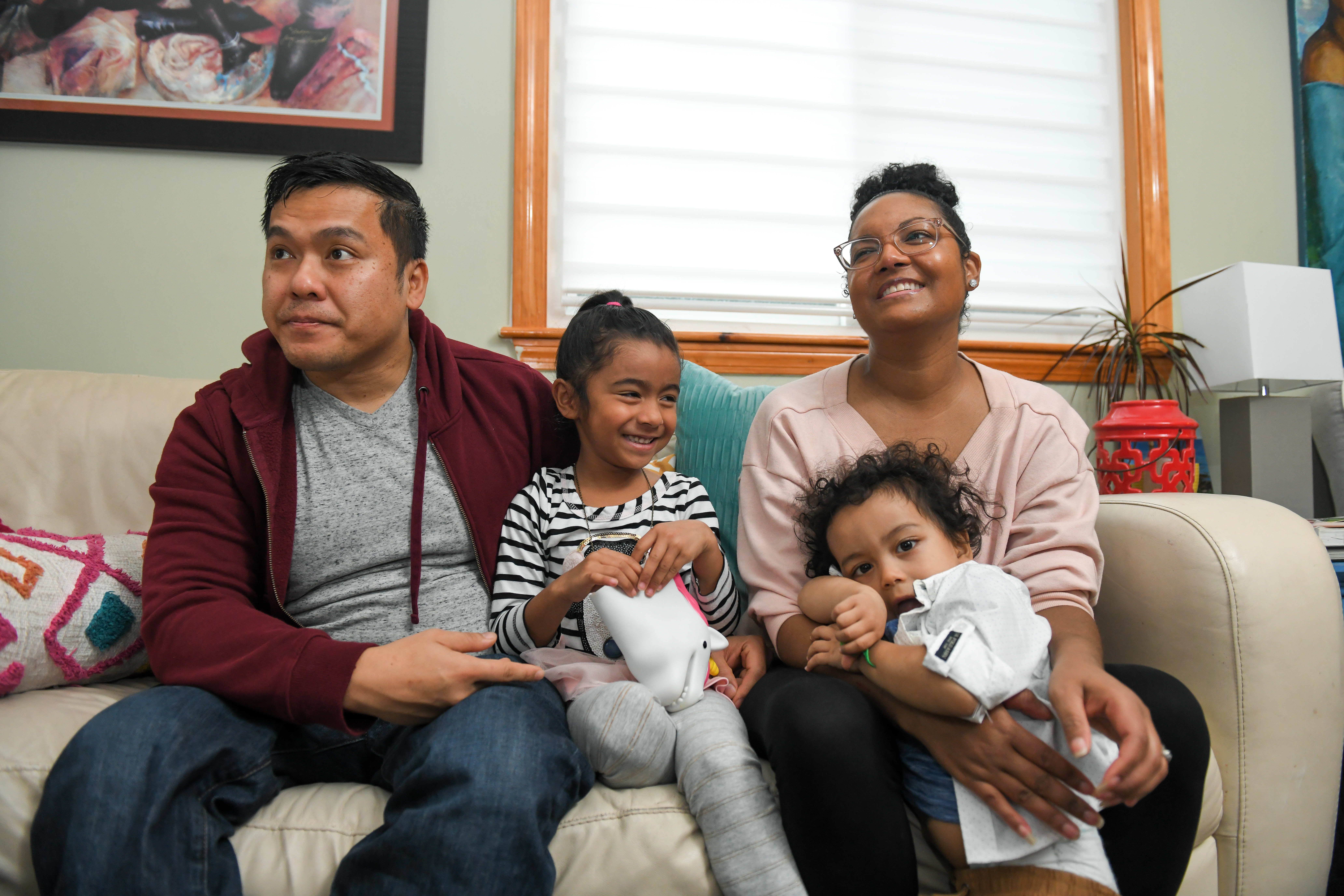 "It's kind of like family because I have associated with the organization for awhile and I can dance salsa pretty OK," he said. "What's better to do on a random Monday night when there is not a lot going on? It's free, there's music and dancing, good people watching, a lot of characters there."
But that particular August night, An had his eye on one person in particular, Robyn. 
They were an official couple within a week after they met. Two years later, Lien came along, and then Logan.
Dance remained a big part of the family's life. They took a trip with Lien, at the time barely a year old, to Cuba with a group from Meta Movements. The tot was old enough to dance a bit and twirl her skirt and became, in her mother's words, "the little mascot of the trip."
Before the pandemic hit, the family regularly attended Salsa In The Park, bringing the little ones, who the regulars affectionately call "salsa babies." On a summer Monday night, it was not uncommon for Lien to be found shaking her maracas as music played and people danced around her. 
And the friends they've met over the years were usually willing to keep an eye on the kids in the playground for a few songs so the couple could do what they do best: dance together.
"That is what bonded us I think, we danced," Robyn said. "That became our thing, people would ask us to dance."
"When you're dancing, you kind of break that tactile barrier and then you have to communicate on a physical, corporeal level because you're dancing and you're partners with each other," An added. "In salsa, there are clear defined roles, there is a leader and follower and you have to be in synch to dance and make beautiful movement."
The couple were not alone in finding love and a family at the classes, says salsa instructor Eli Pabon.
"We have lots of babies who have been born from people meeting at Salsa in the Park," Pabon said. "We know of at least four."
These days, those families are dancing at home, in their kitchens or living rooms, waiting out the pandemic. But they haven't forgotten the gift those free dance classes in the park brought to their lives. 
"We're still dancing," An said, "since the very night we met."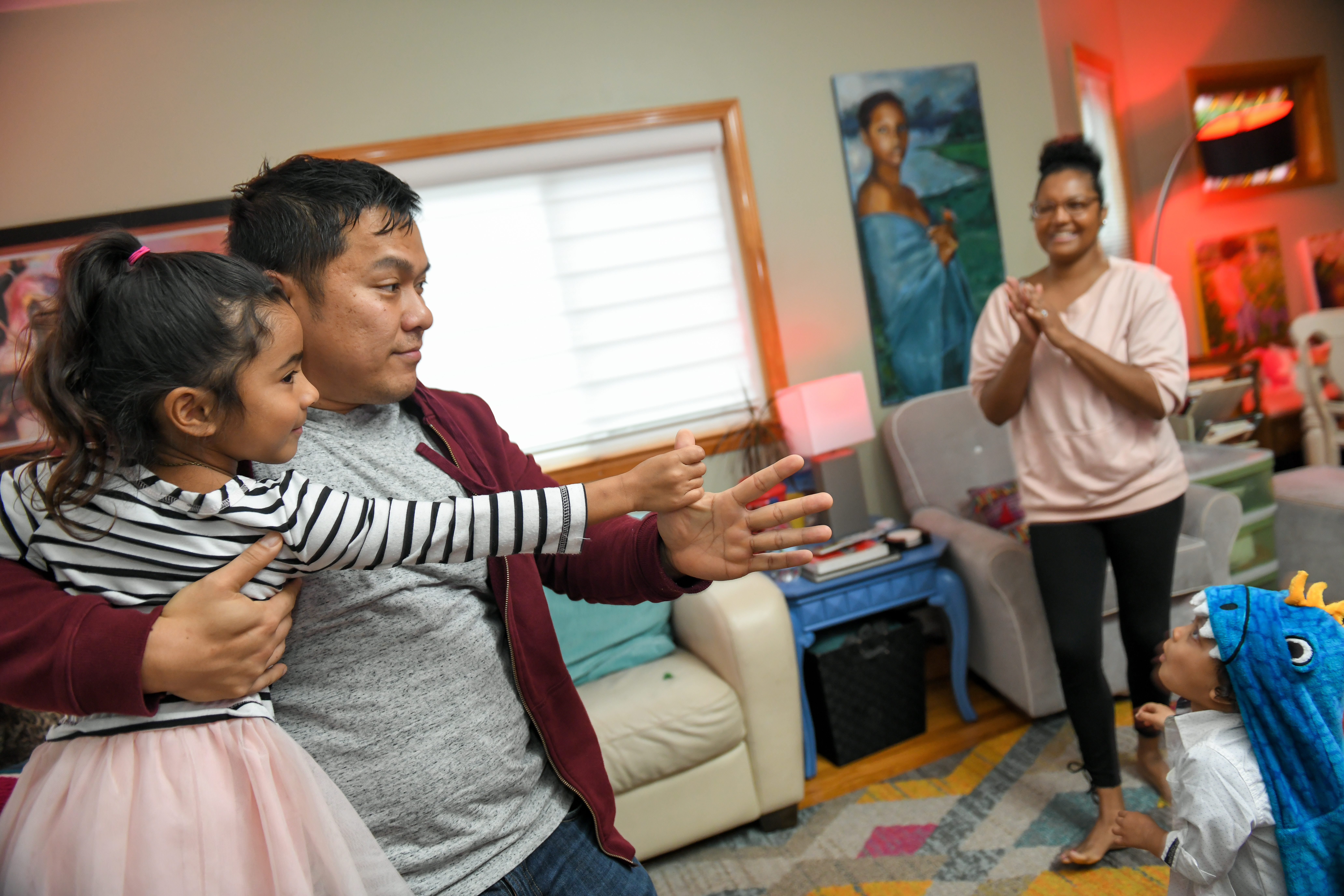 Learn more about the Boston Parks Fitness Series here. 
Did you find this column informative?
All Coverage content can be reprinted for free.
Read more here.
---
PHOTOS BY FAITH NINIVAGGI