Nov 19, 2019
Financial stress taking toll on grads' emotional wellbeing
A mountain of student debt is taking a toll on the emotional wellbeing of college grads as well as their bank accounts, in a trend a small but influential number of employers are beginning to address.
Student debt is a major source of anxiety for young people, said Stuart Vyse, a Connecticut-based psychologist and author of the book "Going Broke: Why Americans (Still) Can't Hold Onto Their Money."
"It's a very large stressor for a lot of people," Vyse said. "It does weigh on people considerably once they have graduated and have this big amount they have to deal with."
The problem is compounded by the fact that debt is often considered a private matter, he added, and people tend to endure the stress in silence. 
A 2017 report from the Federal Reserve Bank of New York found in 2003 student loan debt stood at about $240 billion according to Federal Reserve figures. By the end of 2017 it skyrocketed to more than  $1.4 trillion owed by 44 million Americans. Research produced for the American Institute of Certified Public Accountants found about two-thirds of young adult job seekers have student loan debt, with an average of $33,332.
'It's so scary'
"Money is the largest stressor in my life," said Joe Piro, 23, a Boston resident who graduated from Boston University more than a year ago.
Piro has several student loans. One of them runs him about $560 per month, second only to his rent when it comes to monthly expenses. He says he's fortunate to have help from his mother to pay another loan of about $200 per month and he isn't making enough money yet to begin repaying his federal loans.
What's the total amount he owes? Piro said he isn't sure, but guesses it's north of $150,000.
"I couldn't even tell you the exact number, because I ignore it because it's so scary," he said.
The Boston-based nonprofit American Student Assistance has found that those with student debt graduates are deferring other priorities, such as buying a home, getting married, having children, and saving for retirement.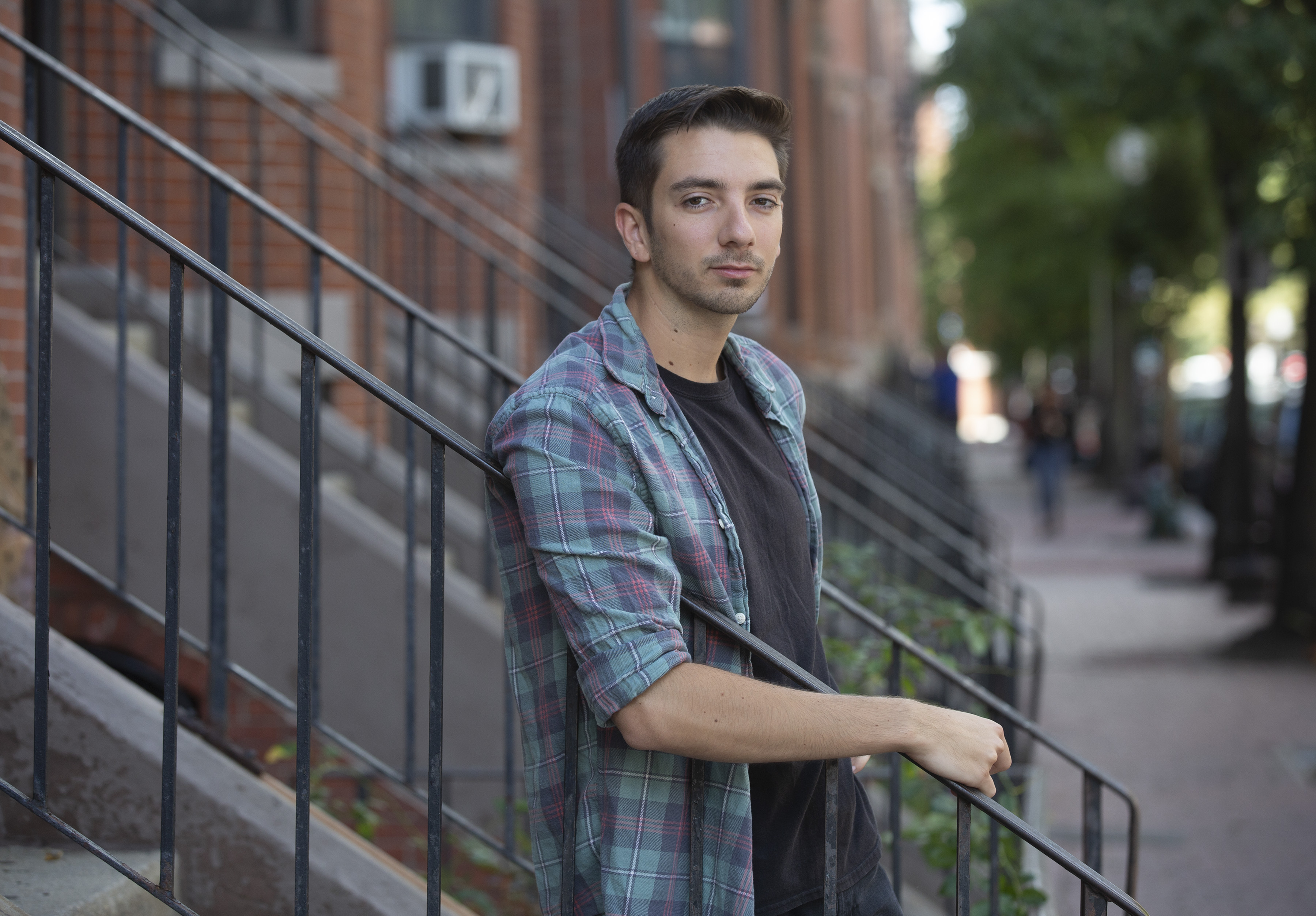 Recent grad Julia Levine, 25, vouched for that.  
Even though she is in better shape than many, having graduated from college a year early with a bachelor's degree in psychology, Levine said a chunk of money will be automatically taken out of her account every month for at least a decade to pay for that degree and her master's degree in social work.
"It is really scary because the price of living is so high," she said. "It's this vicious cycle of, 'Am I going to be able to pay it off and pay rent and pay for my car and food?' "
Calling upon her training, Levine said putting the situation in proper perspective is important for young people dealing with the stress of starting out in crushing debt. Other challenges, such as poor health, can present a much tougher challenge, she knows. 
But she's also quick to note that saying "it could be worse," is easier said than done.
"I am 25 and living at home because I can't afford to do anything," Levine said, "how much worse can it get from here?"
Levine is not alone, Vyse said.
"Students have no real conception of what this debt will mean to them when they graduate unless they have been really well prepared for that," Vyse said. "Typically, I don't think they are."
A new financial benefit
The debt crunch is inspiring some companies to offer student loan relief as a new financial wellbeing benefit.
At Blue Cross Blue Shield of Massachusetts, the benefits team suspected student debt was causing anxiety for company employees and commissioned a study to look into it further.
"We knew our employees were under a lot of financial stress and we heard, loud and clear, it was about student loan debt," said director of benefits Lesley Delaney. 
About 30% of Blue Cross employees have student loan debt totaling $42 million, or around $36,000 per associate, the company found, with millennials being the group most likely to carry significant student debt.
"We are a Massachusetts-based company and Massachusetts is full of college institutions and great higher ed institutions," Delaney said." But what's happening is we are losing talent out of Massachusetts because those students can't afford to stay after they graduate."
Blue Cross this year rolled out a new optional benefit that pays out $75 per month for student loan repayment and a second program that offers financial counseling.
Delaney noted Blue Cross believes it is important to take a wide-ranging approach to the problem that goes beyond simply helping employees tackle their debt, and also helps them plan responsibly for their future. 
Blue Cross is among the small but growing group of companies that are pioneering such benefits. 
About 8% of organizations offer contributions to help employees repay student loans, up from 4 percent from 2016 through 2018, according to the Society for Human Resource Management's 2019 Employee Benefits survey results. Among them are PricewaterhouseCoopers, Fidelity, and Staples.
The benefit may be crucial to talent recruitment and retention: A millennial benefits study by FC Consulting found 85% of college-educated respondents would accept a job from a company that offered student loan repayment assistance. The study also found the benefit may help increase gender and cultural diversity and reduce turnover.
"Hopefully, with programs like this, we are going to retain some of our talent that otherwise would struggle to stay in Massachusetts," Delaney said. "It's really about what are we doing for our own employees who work here and are stressed out."  
---
PHOTOS OF JOE PIRO & JULIA LEVINE BY JOHN WILCOX