Mar 6, 2023
Find your forever diet
Early in the new year, many of us may be resolving to lose a few pounds.
We all know how important it is to maintain a healthy body weight. Carrying extra pounds can take a toll on our body, significantly increasing our risk of developing diabetes, heart disease, stroke, and even certain forms of cancer.   
So why do we find it so hard to lose 5, 10 or 15 pounds and keep it off? 
The simple reason is that it is very, very difficult not to overeat.
There are plenty of hurdles standing in our way. Studies indicate hormones, income and access to healthy food and fitness options, genetic factors, childhood eating patterns, and mental state are important factors associated with weight management. 
And of course, many food companies go to great lengths to sell inexpensive, convenient and tasty foods that can entice us to consume empty calories and gain weight.
So how do we create a healthy way of eating that becomes a way of life? How do we find our forever diet? 
As a dietitian with decades of experience working with clients, I've found the key lies in taking small, incremental steps that are personalized to you and then building on your success to create sustainable change. Here are a few examples of strategies to try: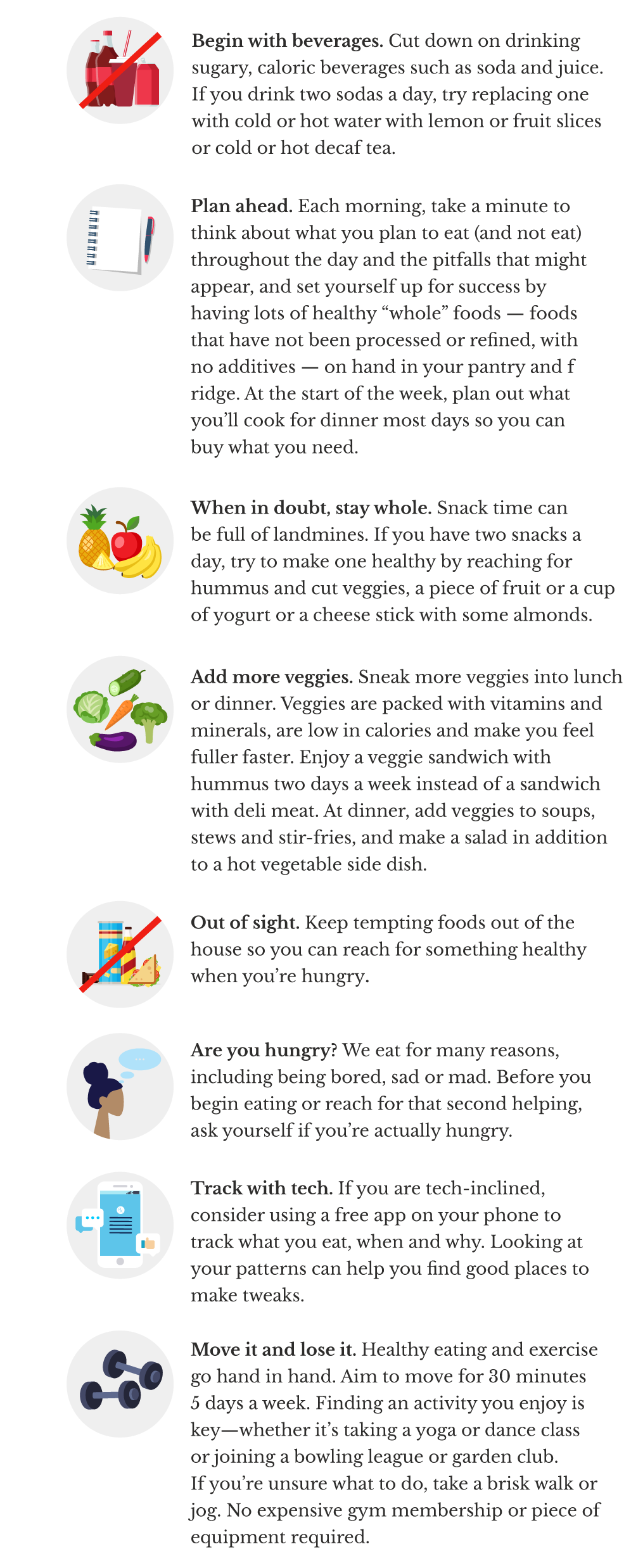 The key to finding your forever diet is making small changes that become habits for the long haul instead of drastic changes that may cause your weight to yo-yo down the road. 
It's also about shifting to a positive mindset. Instead of focusing on how weight management may mean giving up some of the foods you love, focus on how these changes can allow you to discover new, healthier foods that you'll love, too, and how these changes can help you feel better overall, including sleeping better and having more energy.
It is never too late to start making small changes that can benefit your health.  
Here's to a healthy and happy year! 
---
Jane Griffin is a registered dietitian at Blue Cross Blue Shield of Massachusetts.
---
Did you find this story informative?
All Coverage content can be reprinted for free.
Read more here.