Feb 19, 2020
Genetic testing 101
The beauty and promise of the human genome are matched only by its complexity, according to clinicians who are urging health care consumers to be aware of genetic testing's limitations as well as its power.
"Genetic testing can tell us what might happen," notes Desiree Otenti, senior director of medical policy and program implementation for the not-for-profit health plan Blue Cross Blue Shield of Massachusetts, "but it cannot tell us what will happen."
Genetic testing has exploded in recent years, with about 75,000 tests on the market, a 2018 review by researchers in Health Affairs found. And yet there are common misconceptions about what screening is, and what it can and can't accomplish.
What is genetic testing?
Our body is made up of different types of cells -- hair cells, liver cells, brain cells and more. But how does a cell know what to do? That's where your DNA comes in. Very simply, DNA is a set of instructions for an action the cell needs to take. 
"But what's interesting about DNA is that, from person to person, not all genes are exactly the same," Otenti said. 
"It's like taking different hiking trails up a mountain. The destination is the same even if you took a different path to get there," she said. "In genetics, these differences are called variants. You could have 20 different variants of the same gene that all lead to the same place." 
Genetic testing is the process of looking at these variants and figuring out if the path still leads to the top of the mountain or if it steers you off a cliff. Geneticists usually figure this out by looking at the DNA patterns of people who carry a disease and comparing them with DNA patterns from people who don't have the disease. Although that seems like an easy process, it's actually pretty complicated, because most diseases aren't caused by just one gene. 
Genetic testing is also complicated by the fact that disease-causing variants don't always cause the disease they're associated with. That's because our bodies have other checks and balances in place that can change how a gene is expressed, or can make up for an issue a "faulty" gene is causing. Factors outside our bodies such as nutrition, stress and pollution can play an important role in gene expression as well.  
"You can have a pathogenic variant associated with breast cancer, but it doesn't mean you're going to get cancer," Otenti said. 
"Our genes don't equal our fate."

Desiree Otenti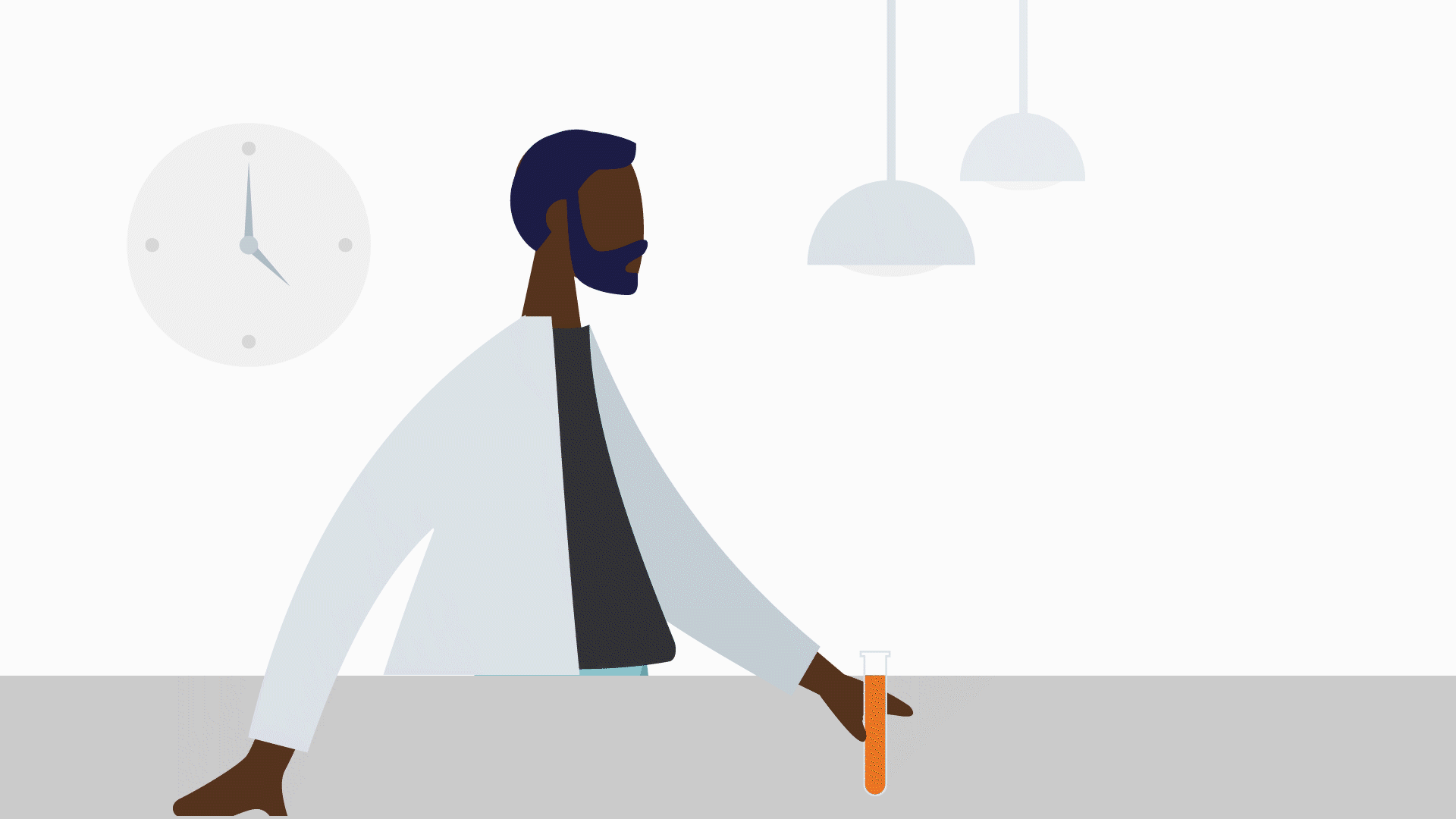 What types of genetic tests are available? 
Tests fall into roughly six broad categories: 
Newborn screening. This is the most common genetic testing, and the first public health genetic testing implemented in our country. In the U.S., almost every newborn is screened for certain genetic abnormalities such as congenital hypothyroidism, sickle cell disease or phenylketonuria. Identification of some disorders at birth can allow care and treatment to begin right away, which can prevent or reduce the severity of some diseases. 
Preimplantation testing. Embryos conceived through in vitro fertilization can be tested for known genetic conditions.  
Prenatal: Some women choose to have this kind of genetic testing done during pregnancy to test for genetic conditions, such as Down syndrome and trisomy 18.
Diagnostic: For those who have symptoms of a genetic disease such as Huntington's disease, testing can be used to confirm a diagnosis.
Presymptomatic: For those with a family history of a genetic condition like sickle cell anemia, or who are in an ethnic group at high risk of a specific disorder, this type of test might be useful for identifying risk. Before having children, some partners also may choose to be tested to see if they are carriers for the same conditions. 
Pharmacogenetic: This type of testing can help determine what medication might be effective for certain health conditions. 
Health insurance covers genetic testing when medical evidence shows it is clinically useful. However, it generally does not cover the types of direct-to-consumer tests that have proliferated in recent years, often marketed based on unproven claims that they can somehow improve wellness. Some studies have found high false-positive rates in such tests. 
When is genetic testing recommended?
Genetic testing should be done when the results can affect the course of treatment and lead to better health outcomes, Otenti said. If tests have ruled out other conditions and signs point to a possible genetic disorder, it might be the most logical next step. 
"Sometimes it could prevent a patient from having to do an invasive procedure like a muscle biopsy," she said. "Or if you know what gene is responsible for a seizure disorder, that may change your treatment strategy." In the case of the BRCA mutation associated with breast cancer, it might lead to a decision to get a prophylactic mastectomy.
Deciding to undergo genetic testing is not a decision that should be made lightly, or out of casual curiosity, experts say. It is important to be well informed about the test and its ramifications. 
"With modern comprehensive genetic testing panels, there's always the risk that there is an unexpected finding that may be discovered unintentionally when looking for something else," said Dr. Jochen K. Lennerz, associate chief of the department of pathology at Massachusetts General Hospital.  "Some of the findings patients may not want to know and the key question is – did the patient consent to disclosing these findings?"
A crucial part of the process of genetic testing is having a physician explain with detail and clarity exactly what genetic testing is and what result may mean, so the patient can make an informed decision, he said.  
"It's important for the patient to understand what a specific genetic test is and that results may have far-reaching consequences that may go beyond the tested patient.  For example, certain genetic test results have consequences for the whole family, and may prevent family members from being eligible for life insurance, for example," Lennerz said.
"It's important for the patient to understand what the test is and that there are far-reaching implications."
The patient should be able to ask questions before deciding whether to be tested. For example, the federal Office of Disease Prevention and Health Promotion suggests asking: 
What kind of information can genetic testing give me?
How can knowing more about a genetic risk help me?
If I have a mutated gene, what are my options for managing my risk?
If I have a mutated gene, what does that mean for my children and other members of my family?
Besides mutated genes, what other things may increase my risk for certain diseases, such as cancer?
If I decide not to do genetic testing, what types of screening tests are recommended?
If you are at risk and decide to be screened, a medical geneticist, primary care doctor, specialist or nurse practitioner can order the test, which is performed using samples of blood, hair, skin, amniotic fluid or other tissue. After the analysis has been completed, a team of medical professionals will meet to discuss the results. A doctor and/or genetic counselor will tell you the results and answer any questions. 
In some cases, Lennerz said, there may be a specific genetic abnormality but researchers don't know what it means. There are certain variants that are not yet fully understood.  So while the test may provide important answers in many cases, in some cases the test results may raise additional questions.
"It's important for anyone considering genetic testing to understand the implications it could have – how the possibility of future illness might affect their quality of life," said Shanna Gustafson, a licensed genetic counselor for InformedDNA, a national organization that provides genetic counseling and genetic expertise to patients, health systems and health insurance plans.
"The decision to undergo a test is really personal. Some people don't want to know at certain times in their lives about risk," Gustafson said. "It's a snapshot of your potential risk as well as risk for family members."
Did you find this article informative?
All Coverage content can be reprinted for free.
Read more here.
---
ANIMATION BY STEPH PAULOVICH USING ILLUSTRATIONS FROM PABLO STANLEY