Oct 5, 2020
Getting help for postpartum depression, amid a pandemic
When she became pregnant in 2019, Stephanie Wrocklage lived in a world that hadn't been touched by COVID-19. 
By the time she gave birth in June, everything had changed. 
For Wrocklage, like millions of other new parents across the globe this year, the virus kept her from celebrating the birth of her baby with friends and family, added new anxiety to a time that is always stressful for families, and even created barriers with proud grandparents.
She fell into depression as she struggled to navigate decisions about work, family and socializing.  
"I was just exhausted from making decisions," she said. "We'd make a plan and something would change."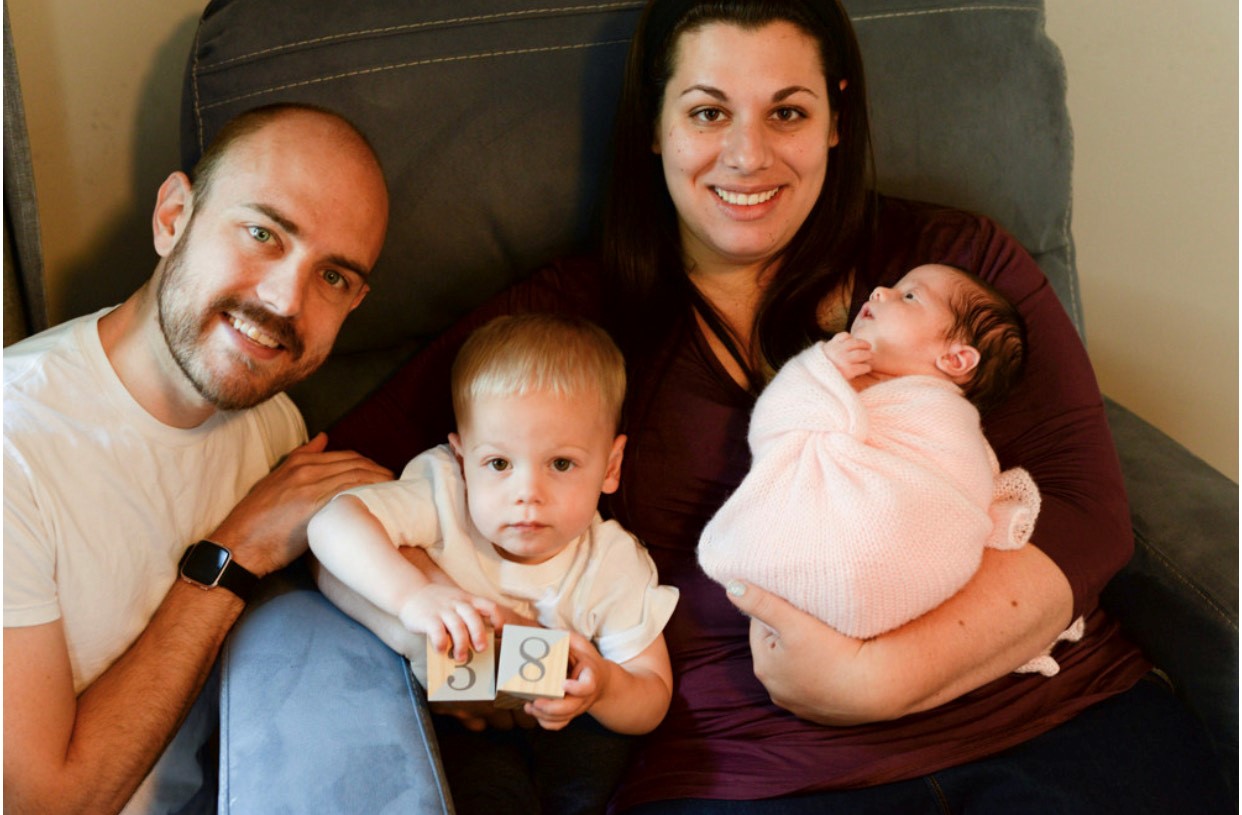 The postpartum period brings unique pressures in the best of times, combining the physical toll of childbirth with months of little sleep, the pressures of caring for a newborn, and hormonal changes. 
Now, the new pressures created by the virus has worsened postpartum depression for many new moms, and put a strain on the mental health system designed to help them cope, experts said.
---
One recent study found skyrocketing rates of both depression and anxiety among pregnant and postpartum women, with more than 70% reporting anxiety, compared with 29% pre-pandemic. 
---
In such cases, mothers are suffering from symptoms including excessive worrying, sleeplessness, crying and a decrease in appetite – issues often incorrectly dismissed as the "baby blues," and which can be deeply debilitating for some, clinicians say. 
New pressures
"New parents are particularly vulnerable to loneliness and isolation during the pandemic as they are without their usual social supports, which are crucial for their mental health. It may also be difficult to take a break for rest or some self-care without the help of loved ones," said Dr. Tracy Mullare, a psychiatrist and instructor in psychiatry at Harvard Medical School, and a member of the physician review team at Blue Cross Blue Shield of Massachusetts. 
""Almost everyone who has historically had depression or anxiety is having a flare up, including postpartum women.," said Jill Fieleke , a psychiatric nurse practitioner who treats postpartum patients at her Watertown, Mass., office.
"I can't stay on top of the volume," Fieleke said of the number of patients seeking both mental health care and anti-depressants amid COVID-19. "It's been pretty profound.'"
Wrocklage, 29, of Maynard, Mass., found the traditionally joyful, though exhausting, time of welcoming a new child was a period of stress and change. 
She had to tell her parents they would have to isolate for 14 days before they babysat for her new baby, 3-month-old Juliette, and her son, Wesley, 4.
She fretted over whether to visit her frail 90-year-old grandfather, ultimately choosing to stay away rather than risk exposing him and her family to potential infection.
She struggled with the jumble of information she received about how the virus spreads and its long-term effects on pregnancy and babies. 
She was left feeling sad, worried and isolated.
"I felt cheated," Wrocklage said of those days, remembering her rosy expectations for what it would be like to have her second child. "I was going to take care of myself more, get a massage, celebrate with friends and family … and you couldn't do any of that."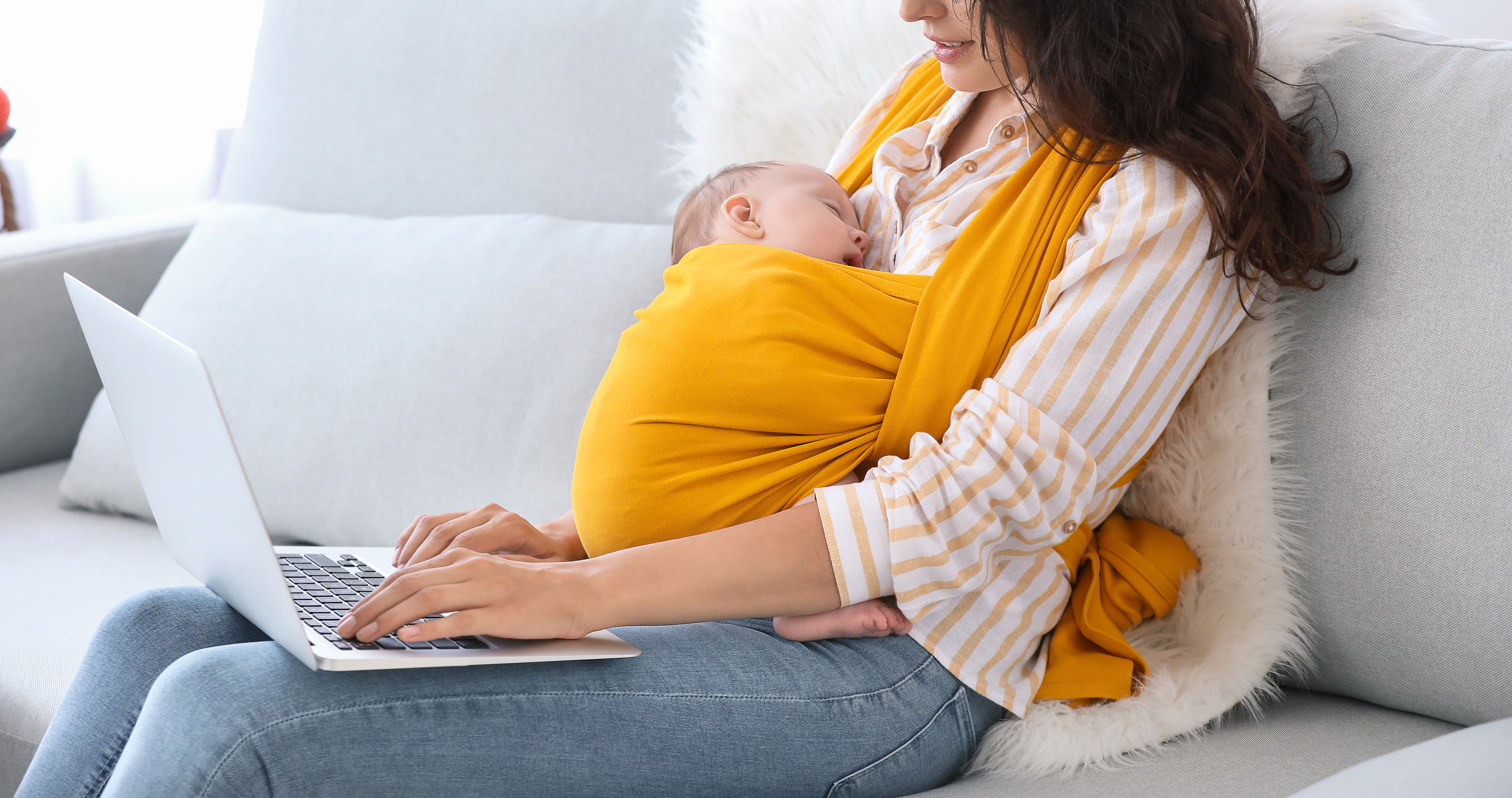 'You're not alone'
Wrocklage found the support she was looking for in an online support group for parents called First Connections.
"Just knowing you weren't alone made a big difference," said Wrocklage, recalling how kind words from other parents helped her cope.  
"Everyone who has a new baby can benefit from getting in touch with another parent going through the child journey," said Debbie Werneburg, director of First Connections. "It helps parents to know that other people are feeling that same stress and that it's completely normal. It's nice to have a non-judgmental group to come to."
"As much as we can adapt, we need to find those things that can help us relieve stress and have social interactions without putting anyone at risk," agreed Dr. Toni Golen, acting chair of the ob-gyn department at Beth Israel Deaconess Medical Center in Boston. Online support groups where new parents can get information and advice about infant care from other parents are a great option, Golen added.
"Even though it's difficult, new parents need to try to find time for themselves each day," Golen added, "whether it's reading a book, doing yoga, or just taking a walk or having a cup of coffee alone."
"Establishing non-traditional support networks is imperative for both maternal emotional health as well as for creating an environment that allows for bonding with the newborn child," Mullare said. "Efforts to stay connected such as scheduling online visits with family, or reaching out to an online support group can be beneficial. "
Mental health support
Postpartum mothers struggling with depression and anxiety can get professional help, including by reaching out to their health insurer to find online tools or a therapist who has availability.
"The best-kept secret in American mental health is your health plan wants to find you a therapist if you can't find one," said Dr. Ken Duckworth, child and adolescent psychiatrist and senior medical director for behavioral health at Blue Cross Blue Shield of Massachusetts.
Blue Cross Blue Shield of Massachusetts recently rolled out several new initiatives aimed at increasing mental health assistance. A telehealth platform is available to members, and BCBSMA has added nearly 400 additional clinicians to its network to increase mental health care access. 
Parents also can find help through organizations like Postpartum Support International, Perinatal Mental Health Alliance for People of Color, LGBTQ Birth Project, Jewish Family & Children's Services  and Group Peer Support. 
Hotlines are available for anyone in crisis: Call the PSI Warmline  at 1-800-944-4773 or text 503-894-9453 to get information, support and resources. The National Suicide Prevention Hotline number is 1-800-273-8255, and the Massachusetts Samaritans hotline for emotional support is 1-877-870-4673. Of course, 911 is available for anyone in immediate danger. 

"Anyone who is feeling isolated, depressed, and are having difficulty bonding with their baby, or having thoughts of harming themselves or their baby should reach out for help immediately," Mullare said.
'Be prepared for change'
Today, three months after she delivered her daughter, Wrocklage is back to working at home, and has felt her anxiety level begin to abate. She has some advice for new mothers suffering from postpartum depression in a world in flux.
"Educate yourself as much as possible but don't hold to strict plans," she said. "Be prepared for your plans to change in an instant."
---
Did you find this article informative? All Coverage content can be reprinted for free. Read more here.