Apr 3, 2022
Give peacefulness a chance
Holly Kellogg's been through a lot recently. She was divorced last year and works two full-time jobs as manager of a bank and owner of a Chesterfield, Mass., family farm that sells beef, honey and hay. 
So she was relieved to get a call from Blue Cross Blue Shield of Massachusetts registered nurse and wellness coach Sharon O'Connor. 
"Sharon reached out to me a few months ago just to check in," recalled Kellogg, who had previously worked with O'Connor on a diet and exercise plan that helped her lose 100 pounds. "It was like talking with an old friend.  I told her about what was going on in my life and she told me about a program that was being offered and said, 'you've got a lot on your plate, this could help.'"
The program is mindfulness coaching, which O'Connor describes as "exercising your relaxation muscle so that in times of stress you quickly fall back to that peaceful place." Clients focus on breathing, or picture the perfect day.  They stay present in the moment and set aside other concerns or regrets. 
The coaching worked for Kellogg. In their sessions O'Connor asked about the things that bring her a sense of peace.  Her answer was simple things, sitting on the porch of her farmhouse, watching the sun set, and being there for others. 
Sharon asked me why I worked so hard to achieve what I have and reminded me that it's ok to enjoy what I've worked for.

Holly Kellogg
The weekly sessions with O'Connor, Kellogg says, "changed my life."
An outreach program
Blue Cross had been working on plans to offer a mindfulness program to members, and accelerated the rollout when nurse case managers noticed a sudden sharp uptick in anxiety in members amid the coronavirus outbreak. That's in keeping with a national trend: A recent report found more than 40 percent of people have experienced a mental or behavioral health condition related to the pandemic.
Screening for the program is part of Blue Cross' care management programs, which includes nurse case managers who connect with members for follow-up care after hospitalization, help with chronic conditions like diabetes, and offer behavioral health, pre- and post-natal support, and coaching to reach wellness goals. O'Connor and other Blue Cross nurses accept referrals for members who might benefit from a four-week program of 30-minute mindfulness sessions. 
O'Connor calls the results she's seeing in Blue Cross members remarkable.  
"We ask participants to start with one small goal - creating some quiet time in their day, or regular deep breathing exercises -  and they go from anxious to peaceful in three to four weeks." 
A helpful call
Katy Barber was a little surprised when she got a call from the wellness program at Blue Cross. The 27-year-old works out often; running, weightlifting, and performing martial arts, but her last workplace biometric screening showed an elevated cholesterol level, earning her a call from O'Connor.
Barber had been feeling stressed at work but was skeptical when O'Connor suggested mindfulness training. 
"After every martial arts class we meditate. I'm awful at it," she said. "I can't shut my mind off usually."
But she worked with O'Connor over the telephone every week for four weeks. At first, they concentrated on focused breathing during which you try to think of nothing except each inhalation and exhalation for at least one minute. "Sharon told me that if my thoughts broke through, it's ok."
Now Barber can meditate for up to 30 minutes and says even short sessions are "insanely helpful." 
I'm more forgiving of myself, I feel more in the moment and less stressed.

Katy Barber
She's since found the techniques helpful in coping with concerns about the economic impact of the coronavirus epidemic on family members. 
Promising research
The mindfulness program is one of several initiatives Blue Cross Blue Shield of Massachusetts rolled out  aimed at providing additional mental health support for its members. 
Dr. Jud Brewer, director of research and innovation at the Mindfulness Center at Brown University where he is also an associate professor in psychiatry, says his research shows that mindfulness – the simple act of paying attention – can be life changing.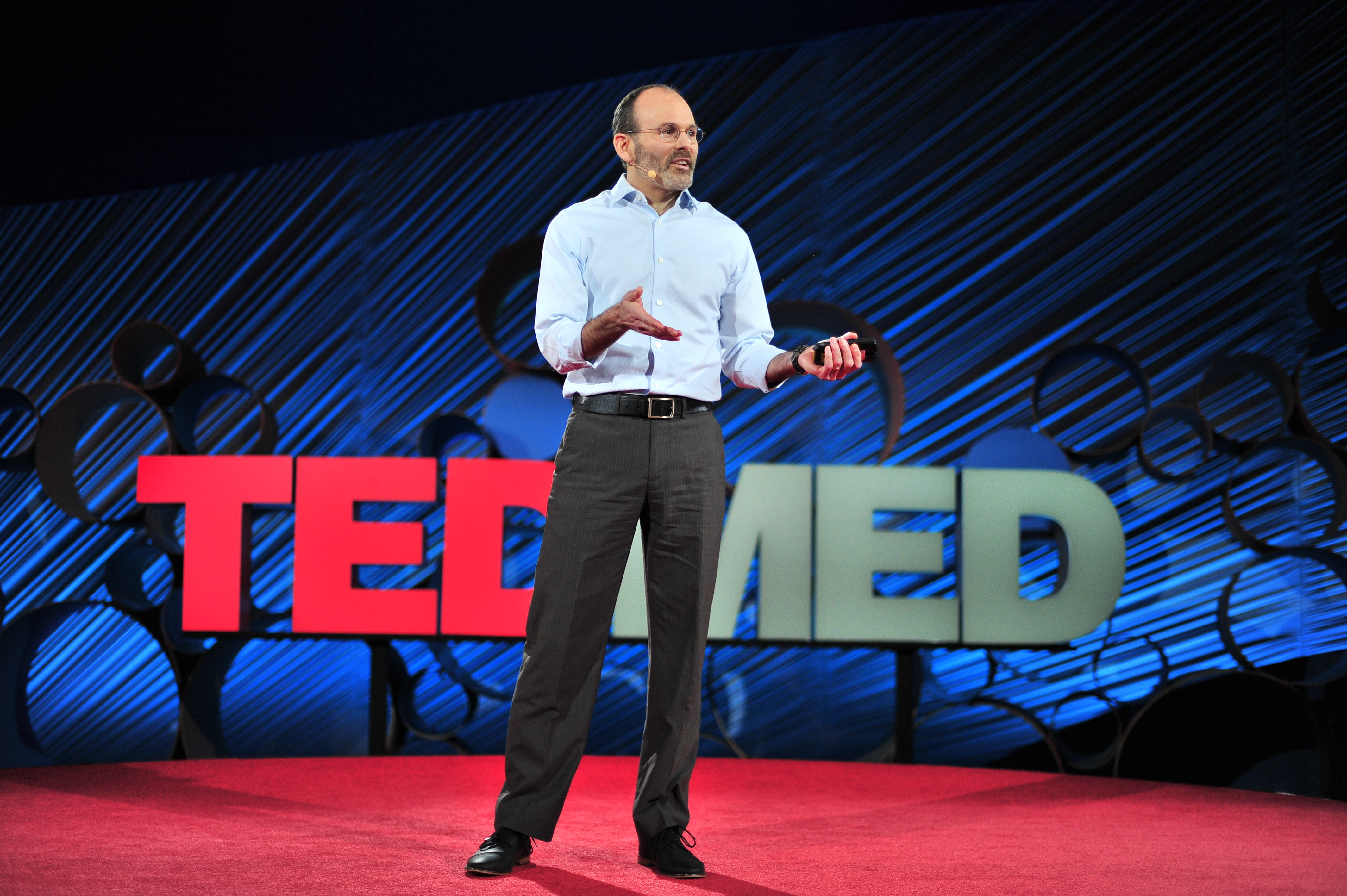 Brewer has developed an app called Unwinding Anxiety and tested it with those he calls "the Olympians of worry" - physicians. The tool helps users recognize negative thoughts and become less reactive to anxiety. Three months after using the app for at least a month, physicians participating in the study showed a nearly 60% decrease in anxiety, Brewer said. 
Brewer, who is author of the book, "The Craving Mind: From Cigarettes to Smartphones to Love - Why We Get Hooked and How We Can Break Bad Habits," said mindfulness can also help with addiction.
"By bringing a curious awareness to thought, emotion or body sensations, we can hack the brain's reward values," the ingrained process that leads us to repeat behaviors that make us feel good - like smoking or eating unhealthy food - even if they're bad for us.
Like smoking or over-eating, Brewer says, anxiety can become a bad habit. Uneasiness or concern leads to what he calls "worry thinking," which only deepens anxiety.  Mindfulness training can help stop this process before it spirals into debilitating depression and despair.
"The more we can learn how our brains work, the more we can learn to work with them," he said. 
By seeing anxiety and worry as habits of the mind, we can learn to get back into control by realizing the bigger, better benefit that comes with peace and calm.
Did you find this article informative?
All Coverage content can be reprinted for free.
Read more here.