Jul 24, 2020
Hidden gems for Boston-area cyclists
Cycling has hit record popularity this year, as Americans seek safe ways to get around and get fit while physical distancing – and area biking enthusiasts are sharing hidden gems for avoiding the crowds in Boston. 
"The Charles River is such a 'go-to' for everybody, but East Boston can be a great place to catch the sunrise or the sunset," said Kim Foltz, a transportation planner with the Boston Transportation Department.
The nearly three-mile East Boston Greenway links a number of green spaces in the neighborhood best known for air travel, including Piers Park, Bremen Street Park and Wood Island Marsh. Riders are also treated to spectacular skyline views across Boston Harbor.
"As you continue along the greenway, there are some really beautiful marshes and you end up at Constitution Beach, which is a cool place to look out at the airport runways," Foltz said. "You can sit there and watch the planes take off, it's like you're in this fun little transportation space."
New options for cyclists
The Bluebikes public bike-share program offers an alternative for cyclists who don't own a bike: 4,000 bikes for rent at nearly 400 stations in Boston, Brookline, Cambridge, Everett, and Somerville. Beginning July 22, the system has begun expanding into Arlington, Chelsea, Newton, Revere and Watertown as well. 
---
Bluebikes System Map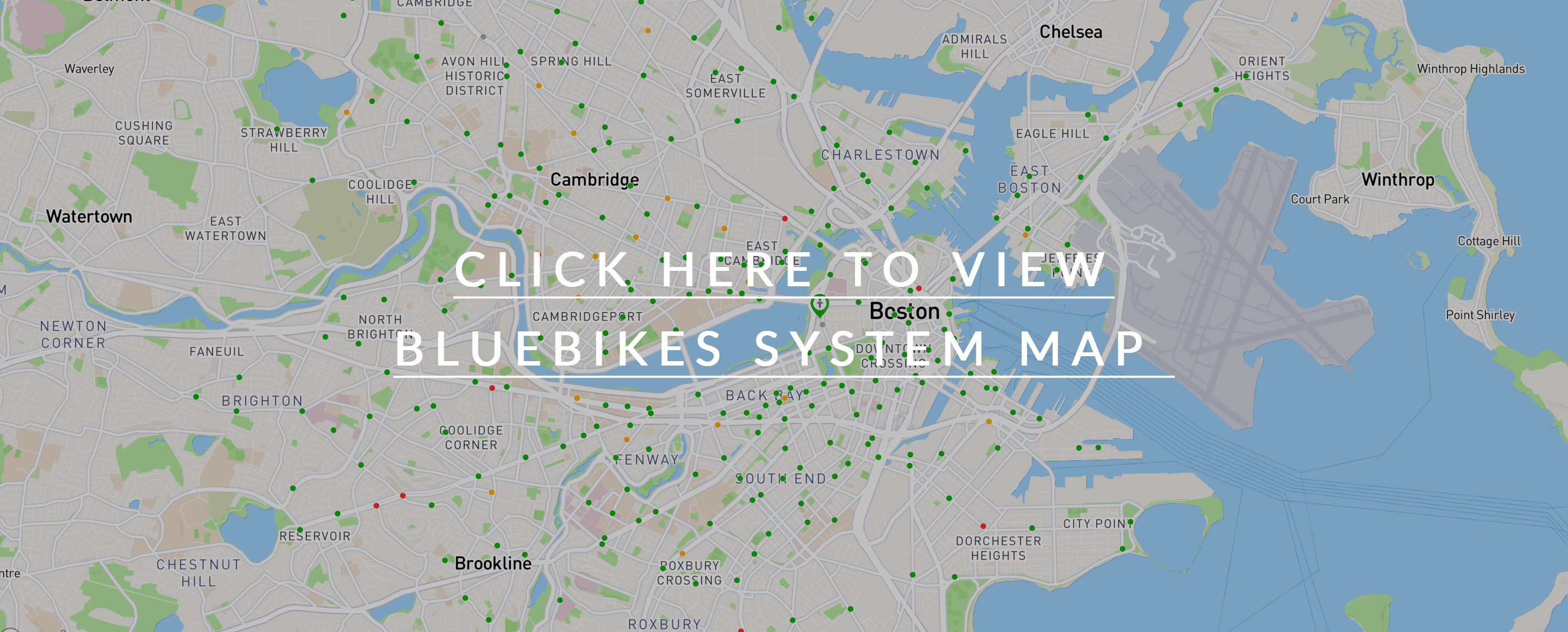 ---
Blue Cross Blue Shield of Massachusetts, which sponsors Bluebikes, is sponsoring a new "first ride free" program throughout the month of August, making it easier for new riders to try Bluebikes. New customers can get a free first ride by downloading the Bluebikes app, creating an account, and opening the app.
Over the river, along the Harbor
Using a pedestrian bridge underneath the Zakim Bridge, Bluebikes riders can travel from Cambridge into Charlestown and Paul Revere Park, said Ken Carlson, chair of the Somerville Bicycle Committee.
"From there, you can head out along the Harbor way and get out to the wharves overlooking Boston Harbor. it gives you a phenomenal view of the harbor," Carlson said. 
From Paul Revere Park, cyclists can make their way to the West End, home of TD Garden, or the North End and follow a two-way cycling track along Commercial Street, ending in a beautiful park at Long Wharf, Carlson said.
"It's a great hack for people to be able to take advantage of this fly-under bridge under the Zakim and explore the harbor," he said, adding that, with some on-road cycling, cyclists can eventually make their way down into South Boston's Carson Beach, to Dorchester and the Kennedy Museum, and beyond.
"All of this is flat," Carlson said. "The key with Bluebikes is you want your route to be flat, so anything along the water would be recommended."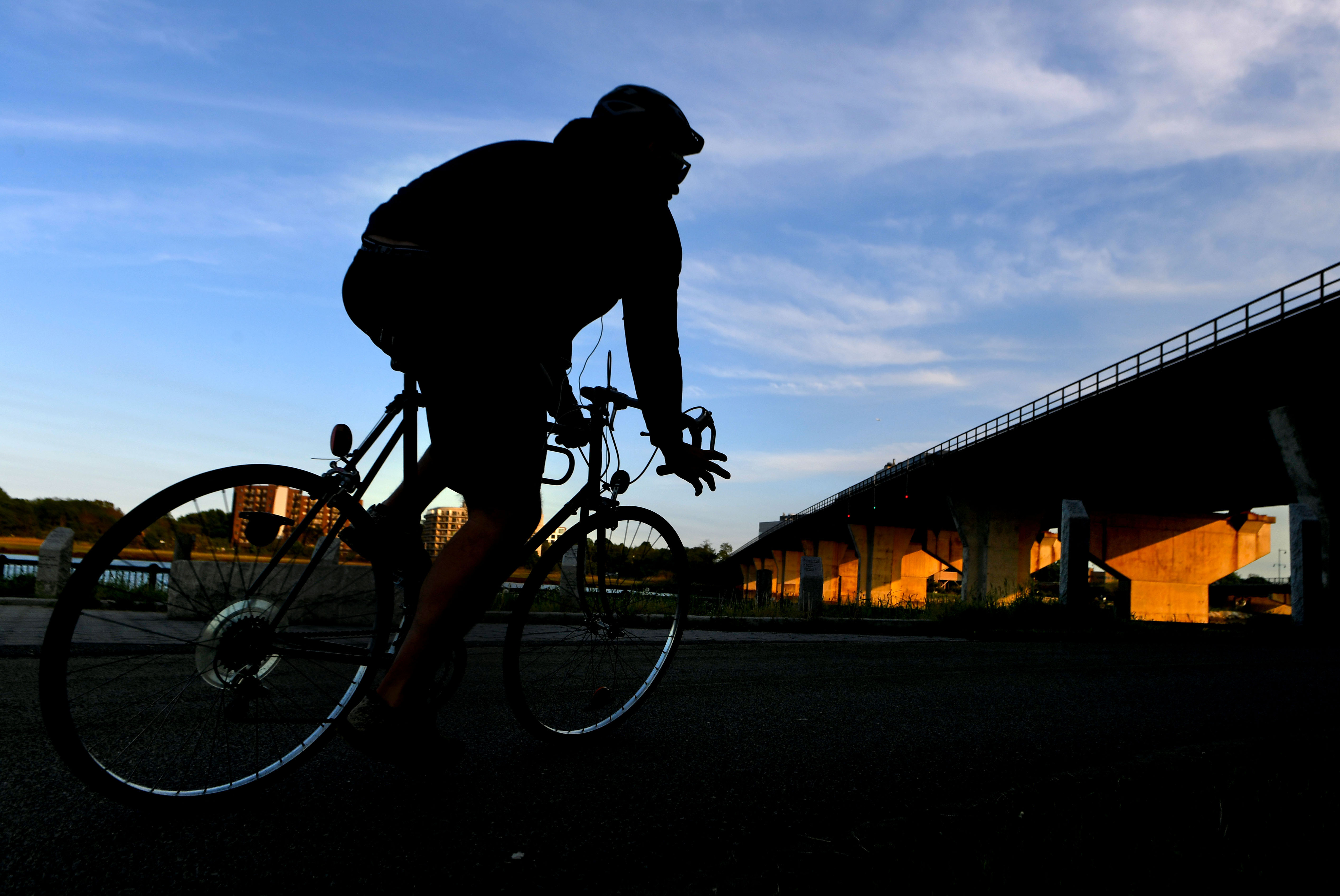 Through the woods
The Neponset River Greenway is another lesser-known track with Bluebikes station located at the Mattapan T stop, just a two-minute ride from the trailhead. The picturesque, multi-use trail runs along the banks of the Neponset River through Dorchester and Mattapan, crossing into Milton.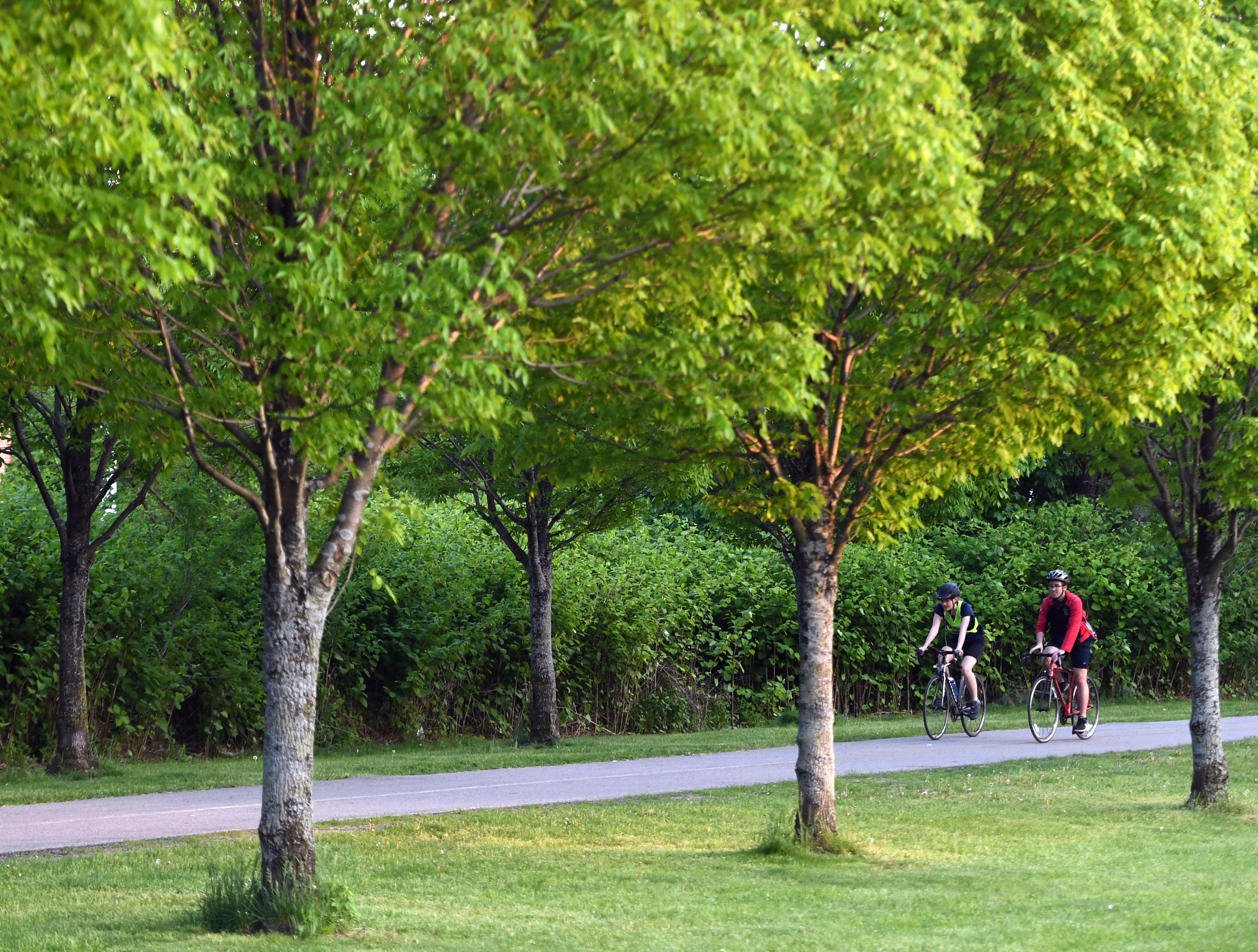 "It's a pretty long trail and there are parts of it where it feels like you're riding through the woods, then you come out of the trees and you're along the water," Foltz said, noting that a distinctive suspension bridge is one of her favorite parts of the trail.
"It's a cool looking bridge and impressive that it was built as part of a trail like this," she said. "It's really a beautiful place."
Eliza Parad, the director of organizing for the Boston Cyclists Union, also took note of the Neponset Greenway as a relatively new track for Bostonians to check out. Her group is also focusing on new cycling infrastructure within the city that will benefit commuters and leisure cyclists alike. Among the projects in the works or recently completed are new protected bike lanes in Dudley Square, on Commonwealth Avenue in Allston, and the Connect Historic Boston Bike Trail, which was completed last year and runs through downtown Boston. 
A surge of new riders
Parad said she has noticed an uptick in riding since Bluebikes has become part of the Boston cycling scene.
"Bluebikes has been great for the city," Parad said. "It's definitely made biking more accessible for many people who were not previously on the road. Now the next step is getting protected infrastructure where the stations are and connecting the stations, but it's definitely helping increase ridership and bringing a more diverse ridership." 
We're thrilled to be able to offer affordable, reliable, and sustainable two-wheeled transportation. Now more than ever.

Jeff Bellows
Blue Cross Vice President of Corporate Citizenship
Big climbs with big payoffs
Some of those Bluebikes riders are getting exercise and enjoying the scenery in Franklin Park, the largest park within the Emerald Necklace, which connects green spaces stretching from Back Bay to Brookline, Jamaica Plain, Roxbury and Dorchester. The 527-acre park touches the neighborhoods of Jamaica Plain, Roxbury and Dorchester and includes a 2.3 mile loop that winds through picturesque scenery including rock outcroppings, a woodland preserve, towering oak trees, athletic fields, the Franklin Park Zoo and a golf course. 
All of it can be accessed from multiple neighborhoods that border the park. 
"You don't feel like you're in the city," Foltz said. "You're just riding along this path through the woods. It's amazing and it's a historic park."
And, for the ambitious soul who doesn't mind breaking a sweat on the bike, there's also great chances to see sunsets or sunrises with a climb up Mission Hill or Fort Hill in Roxbury.
"I have ridden to the top of both on a Bluebike," Foltz said. "They are pretty spectacular views."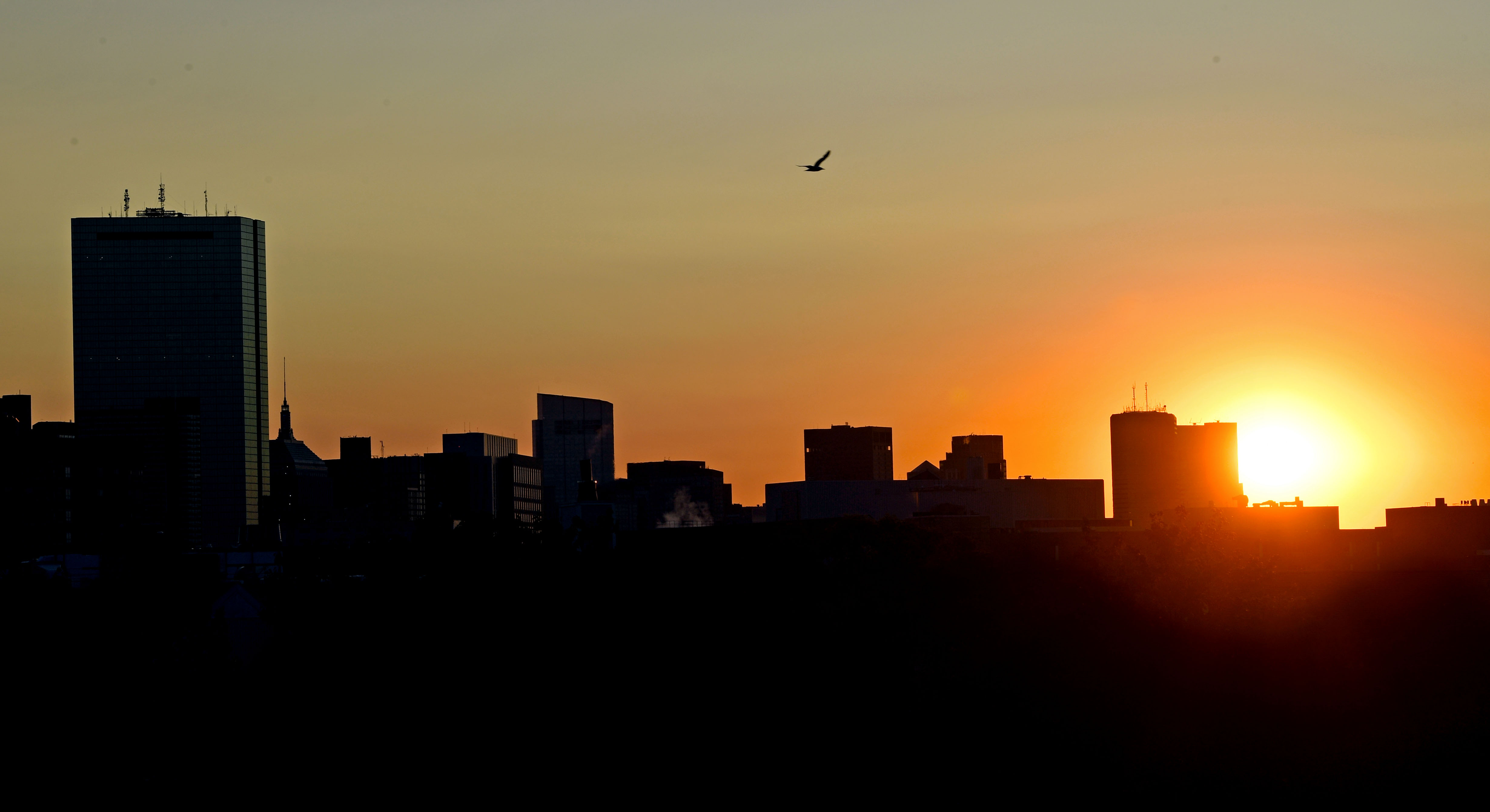 ---
PHOTOS BY CHRIS EVANS & FAITH NINIVAGGI