Sep 4, 2023
High blood pressure basics: Check it, treat it
Last summer, Monique Harris began getting terrible headaches. 
The 41-year old mom from Indianapolis, Ind., had been taking a water pill for high blood pressure for two years. When she told her doctor about her headaches during her routine checkup, her PCP checked her blood pressure, saw it was near the danger zone for a stroke, and put her on a second hypertension medication.
"High blood pressure runs in my family," Harris says. "120/80 is normal [for blood pressure], but it has never been my normal."
Harris, who works as a retail store manager, said she had been under a lot of stress at work and home during the COVID-19 pandemic. "I gained weight I shouldn't have," she said, and found she wasn't as active as she used to be. In addition, her store was looted in May during riots in her city, and she lost both of her grandfathers late last year, all of which she believes negatively affected her blood pressure.
I internalize stress, and my self-care has always been last for me, but high blood pressure made me realize that it needs to be a priority.

Monique Harris 

So last summer, Harris began taking her new medication, and in the fall, she began working with one of her health plan's wellness coaches. The coach helped Harris adopt healthier routines, such as eating more nutritious foods, replacing soda with water and exercising for 30 minutes three times per week. And she began feeling much better. 
"Now that I'm consistently taking my medication and following the goals I created, I feel good," she says. "I have more energy, I'm not having headaches, I lost 10 pounds and my blood pressure is the lowest it's been in over a year. My plan is to keep this up as part of my normal routine."
A common condition
Harris is one of millions of Americans with high blood pressure, a condition that if left untreated can contribute to cardiovascular disease and medical emergencies ranging from heart attack to stroke or kidney disease, explains Dr. Mark Friedberg, an internist and senior vice president of performance measurement and improvement at Blue Cross Blue Shield of Massachusetts.
There is good news for patients, Friedberg says:
---
"We have known about hypertension for decades, and there are many fantastic blood pressure medications with minimal side effects that are very effective and inexpensive."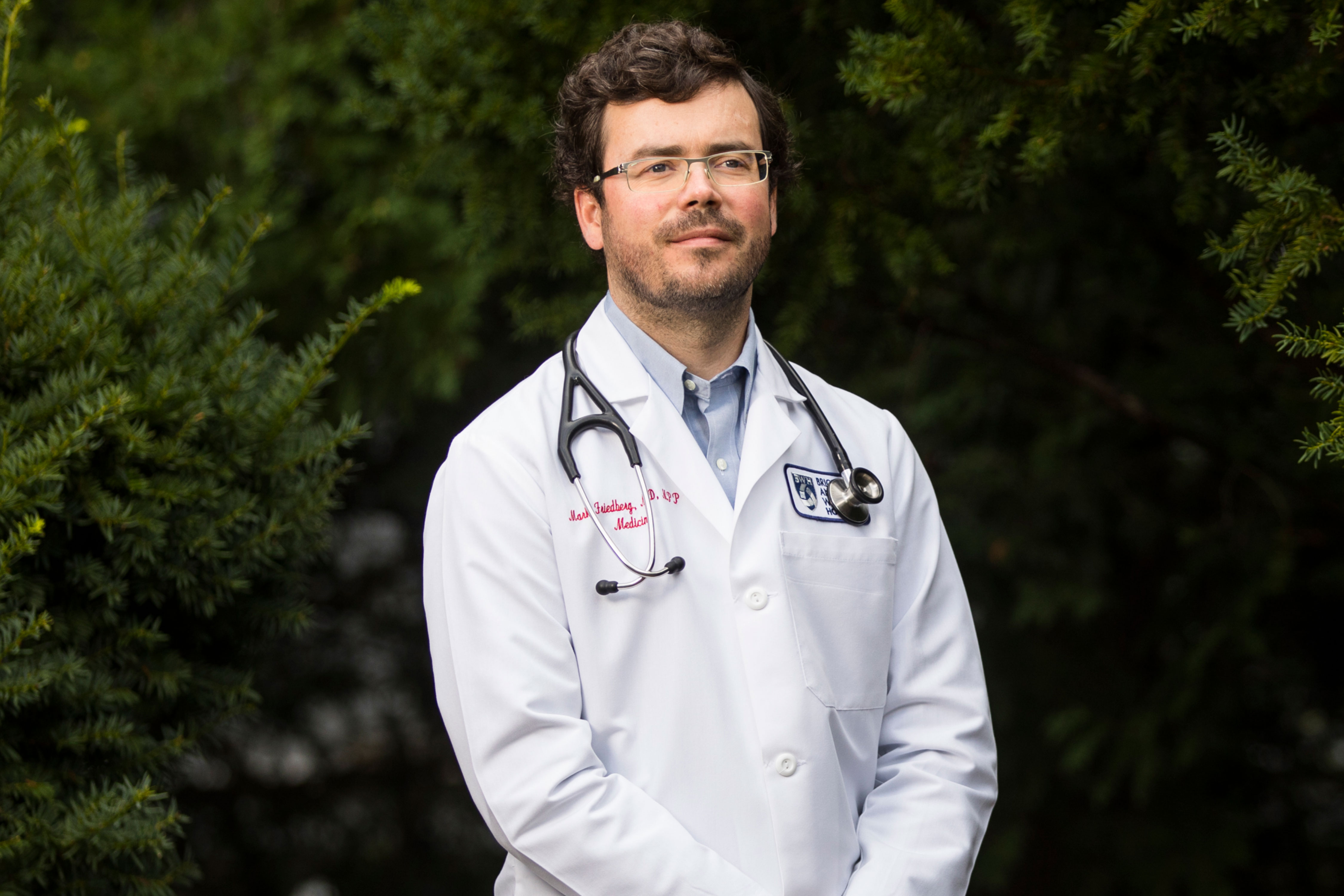 "I advise patients with hypertension to work with their doctor to choose a medication that's right for them." The most important thing about blood pressure medication, Friedberg adds, is that people have to take it every day for the long term for it to work properly.
Many people, Friedberg said, have "essential hypertension," which runs in families and usually starts between ages 40-50. 
"If your parents had high blood pressure, there's a good chance you might get it," he said. "Most patients require medication, and it's not because of anything they did or didn't do. People shouldn't feel guilty or ashamed about having high blood pressure."
While lifestyle changes such as eating healthy and getting physical activity are beneficial for hypertension, Friedberg added, most patients still need medication: "It's unlikely that lifestyle change alone can overcome a genetic predisposition to hypertension."
Screening is key
Because hypertension affects so many people and can develop at such a young age, Friedberg says it's critical for everyone to get their blood pressure checked regularly, such as at their annual doctor's visit, and to treat it if it's too high—when the top number, or systolic blood pressure, is above 140 and/or the bottom number, or diastolic blood pressure, is above 90. 
"You can't feel your blood pressure, so you really need to have it checked," Friedberg said. 
Many patients currently are seeing their doctors via video these days. But, Friedberg notes, patients can still take their blood pressure at home using an inexpensive automatic cuff and report those numbers to their doctor. 
Friedberg advises patients to ask their doctor how often to check their blood pressure and notes it is important to use proper techniques, such as: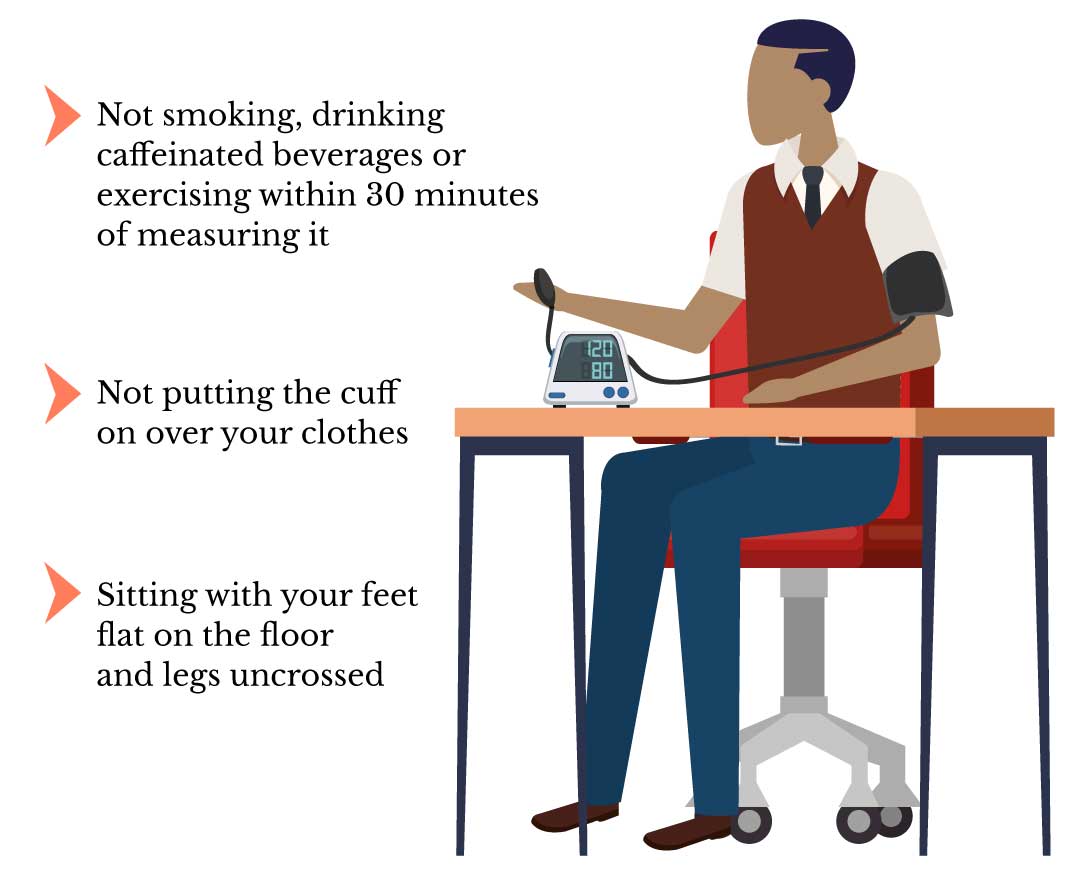 Healthy steps
Harris now routinely checks her blood pressure and takes her medication, and she credits Blue Cross wellness coach Tracey Timmins with helping her set and achieve small wellness goals that have improved her overall sense of well-being. 
"Tracey is amazing," Harris said. "She keeps me accountable, and I look forward to our calls. I make time for her, and in order for me to make time for someone, they have to be pretty special."
With Timmins' help, Harris swapped out soda for water, began exercising three days a week for 30 minutes on her elliptical or via a Wii dance workout, and making healthier meal and snack choices. 
"Monique has realized, 'If I live healthy, I feel better,'" Timmins says. "She has made gradual, realistic changes that are becoming a way of life, and she is serving as a positive role model for her entire team at work."
Harris agrees. "Many of my associates are in their 20s. They're used to seeing a lot of candy around the store, but now they're seeing me eat things like rice cakes, cauliflower chips and yogurt balls with nuts, so they are changing some of their habits."
Harris, who was preparing to reopen her store this month, said she has a new outlook on life thanks to the steps she has taken to manage her blood pressure and start healthier routines.
My goal is to make sure I take care of me in order to take care of everybody else.
Did you find this article informative?
All Coverage content can be reprinted for free.
Read more here.
---
PHOTO OF Dr. MARK FRIEDBERG BY NICOLAUS CZARNECKI