Sep 4, 2023
How 20 minutes outdoors can give your mood a power boost
Socializing and exercising outdoors can boost mental as well as physical health, and local nonprofits are offering plenty of options for rejuvenation in the wilderness. 
"One of the Appalachian Mountain Club's conservation efforts is maintaining trails from northern Maine to the Potomac River, a task that has become even more important in recent years, with the trails seeing historic use levels across AMC's region," said AMC Director of Leadership Training Colby Meehan. 
And the first step into the woods can make a big difference, said Meehan.
With the warmer weather coming up, the benefit we really focus on is the blast of mood-boosting endorphins you feel after engaging in as little as 20 minutes outdoors.

Colby Meehan
Endorphins are chemicals in the body that can be released by exercise and can trigger happy feelings and relieve stress. According to research, they can produce a similar feeling of euphoria caused by drugs like opioids.
Beyond endorphins, researchers have found being outdoors improves attention and focus and fosters better memory, Meehan noted. She also pointed to studies that suggest spending time outside can help with overcoming trauma and post-traumatic stress disorder, as well as reducing blood pressure, improving sleep and supporting growth and development in children.
Fun and accessible options outdoors
A renewed interest in outdoors activities is evidenced in surging bike, kayak and cross-country ski sales.
But no equipment is required to walk into the woods. AMC's website has numerous tips and tricks for those new to the wilderness, ranging from how to set up a scavenger hunt for kids in the back yard to how to lace up a pair of boots and break them in. 
"There is certainly demand," said Meehan, who works with both staff and volunteers to help them develop and deliver on outdoor experiences. "Folks have prioritized time outdoors in recent years. It is one of the places where they have felt fulfilled sharing experiences with family members or others outside their household."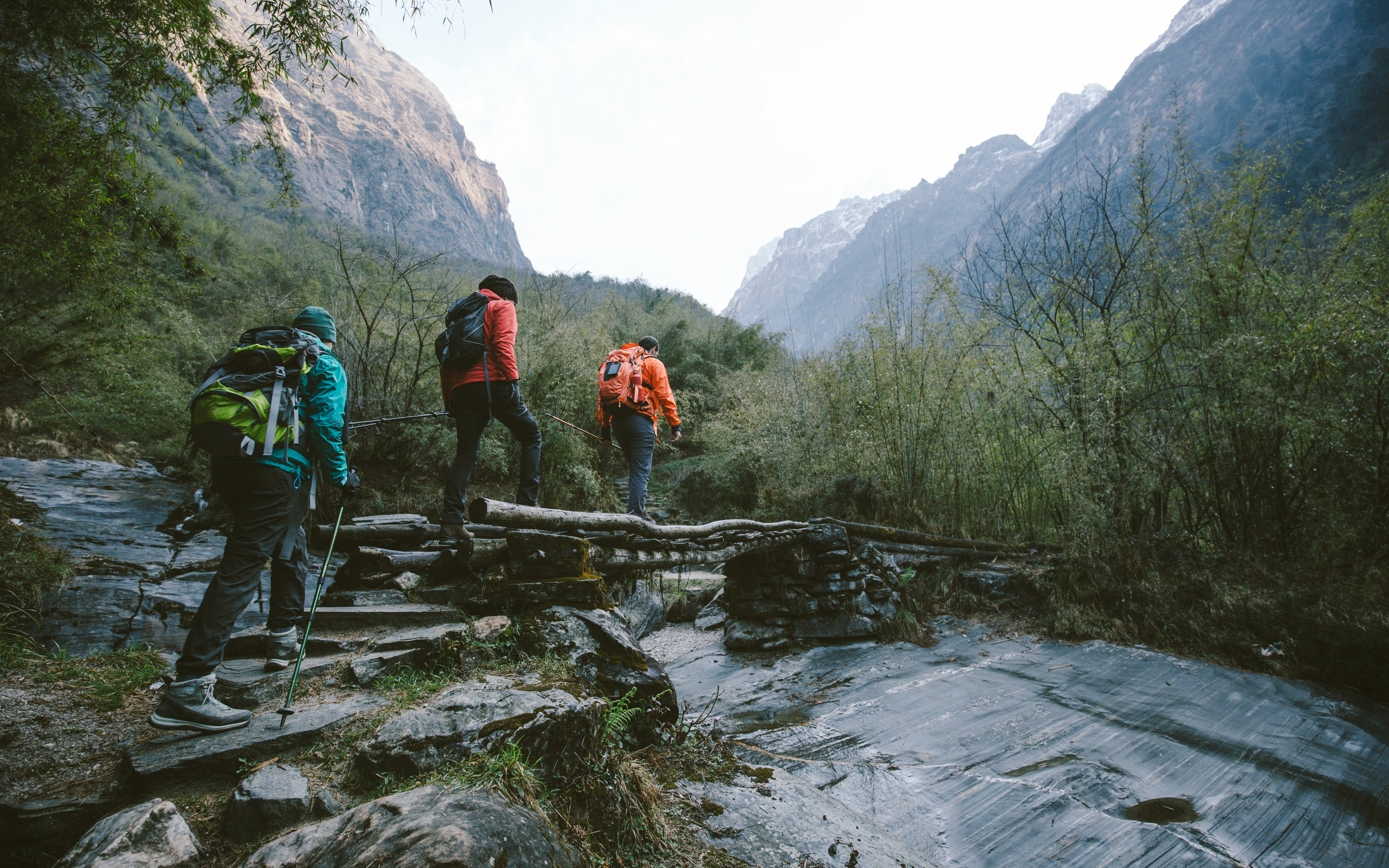 There are plenty of options on AMC's 1,800 miles of trails, with year-round hiking, climbing, paddling, backcountry skiing and camping opportunities in states across AMC's region from Maine to Virginia, said Meehan, whose own love of the outdoors began when she participated in an AMC-backed program, taking part as a sixth grader in A Mountain Classroom in Acadia National Park. 
The organization, a Blue Cross Blue Shield of Massachusetts community partner, offers backcountry huts, volunteer opportunities and guided trips ranging from range from intense hiking and cycling activities for the fit and experienced to relaxed walks outdoors for beginners.
Safety tips
AMC has a wealth of tips for those who want to get fresh air out on a trail.
"One of the biggest is just to do a little pre-planning," Meehan said. "Carry what we call "the 10 Essentials" that can protect you in unpredictable conditions, and pay close attention if you have children or others who are predisposed to heat or cold temperature fluxuations,  to bring a high-calorie snack, and plenty of water."
Also make sure to download a map and familiarize yourself with parking and other regulations if trying out a new hiking trail. And carrying a few extra layers as the weather gets colder is never a bad idea.
Above all, Meehan said, make sure you are having fun.
"I know it sounds overly simplistic, but if you're not having fun, shift the environment," she said. "Try a new place, or a new activity, or do the activity with different people. It'll make a difference and point you in the direction of something that can boost your wellbeing."
Did you find this article informative?
All Coverage content can be reprinted for free.
Read more here.