Feb 23, 2023
How to help kids stop vaping
Pediatricians are putting parents and teens on alert about the continued dangers of vaping, and offering tips for supporting those who want to quit or avoid usage.
"We are still seeing those cases of lung injury, and it remains of significant concern," said Dr. Alicia Casey, director of the pulmonary vaping clinic at Boston's Children's Hospital. 
We have quite a lot of adolescents and young adults that have presented to our clinic who have respiratory symptoms with history of vaping.

Dr. Alicia Casey
This year, 11% of high school students reported they vape, down from 20% in 2020 and 28% in 2019, according to a report from the Centers for Disease Control and Prevention.
The CDC's numbers are based on the government's annual National Youth Tobacco Survey, which found there are still more than 2 million high school and middle school students who use e-cigarettes. 
According to CDC's report, almost 85% of adolescents who report vaping are using products flavored with fruit, candy, mint, and menthol – flavors that have contributed to the popularity of e-cigarettes in young age groups.
In Massachusetts, the sale of tobacco and vape products to persons under age 18 is prohibited, and sales of flavored tobacco or vape products are restricted to smoking bars for on-site consumption. But the law has not entirely prevented vaping or its dangerous health effects among teens.
"We've consistently seen these cases, even during the pandemic," Casey said. "We are seeing fewer cases in comparison to the peak of what's known as the electronic and vaping associated lung injury outbreak, but we are still seeing cases."
Pediatricians, including Casey, suspect the dip could be attributed to the change in teen behavior throughout the pandemic. 
"It's likely that there has been reduced vaping due to changes in adolescent socialization during the pandemic, with teens out of school and more virtual interactions." Casey said. 
That may be changing, as schools have reopened. 
"The results show that the crisis of e-cigarette use among youth remained very much alive even with kids spending large amounts of time at home during the pandemic," the American Heart Association noted earlier this fall.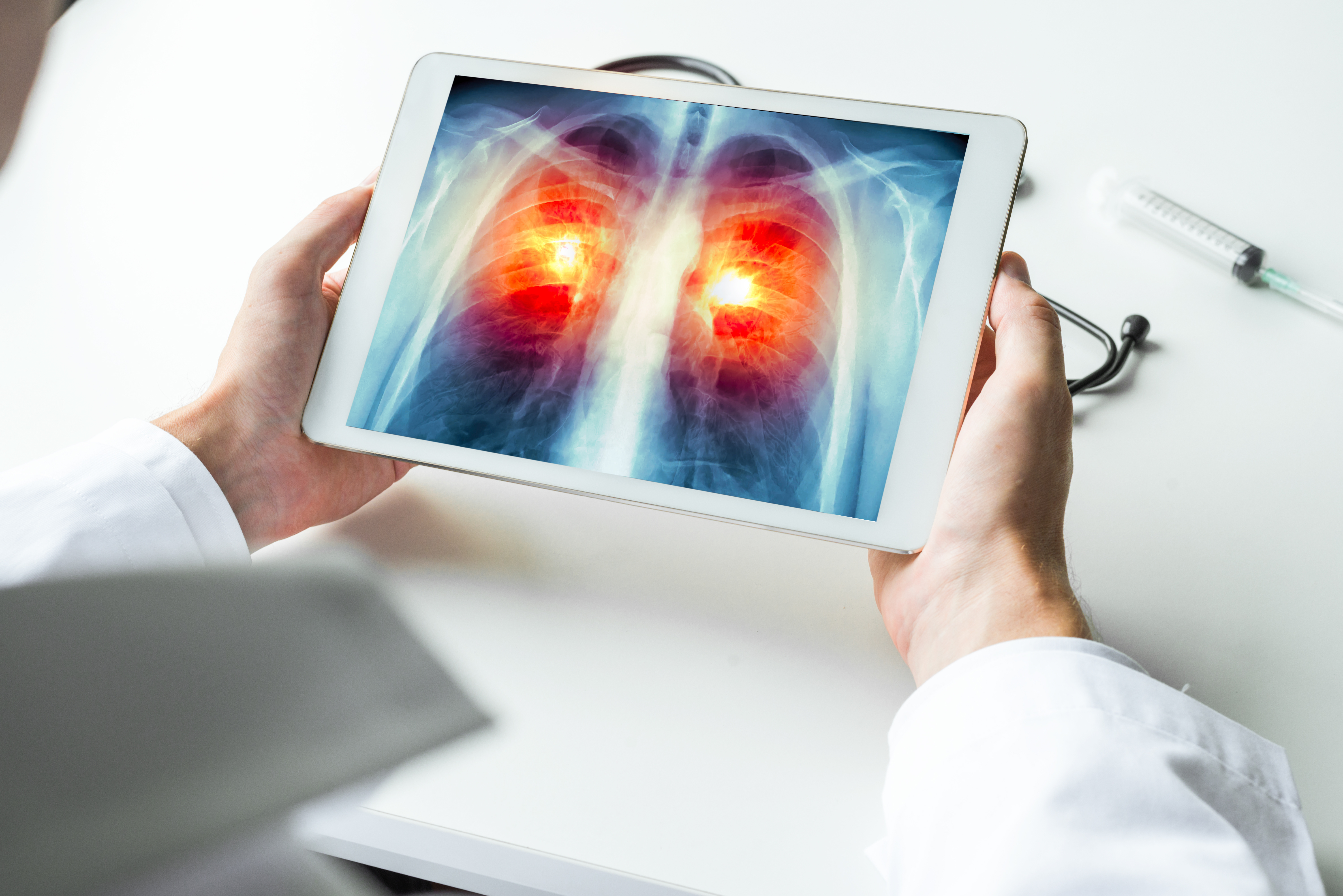 What are the health effects?
The CDC has identified vitamin E acetate as a chemical of concern in e-cigarette products that contributes to vaping-associated lung injury known as EVALI. 
Along with several cases of severe illness, there were 68 deaths from EVALI as of February 2020, before formal nationwide tracking stopped with the emergence of COVID. 
Studies have found that e-cigarettes generate aerosols with potentially unsafe levels of lead, chromium, manganese and/or nickel. Inhalation of these metals has been linked to lung, liver, immune, cardiovascular and brain damage, and even cancers.
But perhaps most concerning, Casey said, is that the extent of the health consequences remains unknown.
Patients with a history of vaping come into the clinic for respiratory symptoms associated with vaping. Some have EVALI, some have other respiratory issues of concern, some have a history of worsened asthma and some have respiratory symptoms with normal chest imaging including normal CT scans, but with abnormalities in lung function that cannot be explained.  
"We know that there are several components of these products of concern," she said. "But it's not well known what it is that's causing the respiratory symptoms and the cause is likely multifactorial. We don't know what five, 10, 20 years of using these will do to the lungs and lung function."
Some studies show e-cigarettes may be even more addictive than traditional cigarettes, in part because users are exposed to even more nicotine than from traditional cigarettes because of product manipulations that make it less harsh to consume more. Consumers can buy extra-strength cartridges and can manipulate the device to get stronger hits.
And the effects don't stop at respiratory issues, Casey said. 
"Because these products contain such high levels of nicotine and marijuana, we get referrals from our colleagues in other specialties including gastrointestinal, because they present with systemic and GI symptoms including nausea and vomiting due to toxicity," she said. "The addiction complications can be so severe that vaping  interferes with all aspects of life."
Tips for parents
The American Lung Association and other organizations, including the surgeon general's office, offer tips for parents to help teens avoid or stop vaping, including:
Know the facts. 
Get credible information about e-cigarettes and young people from sources such as the surgeon general's office, the Truth Initiative, and Parents Against Vaping.
Be patient and ready to listen. 
Avoid criticism and encourage an open dialogue. 
Remember, your goal is to have a conversation, not to deliver a lecture. 
It's OK for your conversation to take place over time, in bits and pieces. Set a positive example by being tobacco-free. 
If you use tobacco, it's never too late to quit. For free help, visit smokefree.gov or call 1-800-QUIT-NOW.
Did you find this article informative?
All Coverage content can be reprinted for free.
Read more here.
---
IMAGE OF Dr. ALICIA CASY FROM BOSTON'S CHILDREN'S HOSPITAL