Sep 21, 2020
A digital tool helps ease stress and worry
When the COVID-19 pandemic broke out this spring, Peter said, ironically it was a welcome distraction from the other everyday worries intruding on his life. 
But as the outbreak has worn on, Peter, who has moderate anxiety, has noticed new worries about the crisis cropping up: "The longer we are having to deal with this virus and not have a vaccine, the more I'm starting to notice different aspects of COVID are causing me to worry," he says. "During the lockdown, my worry was an intense feeling of not being able to go anywhere."
My worry now is more about how much longer this will last and if it will continue to get worse.

Peter is not alone. According to the Household Pulse Survey conducted by the Centers for Disease Control and Prevention, levels of anxiety and depression have quadrupled among Americans since a year and a half ago. In 2019, 6.6% of Americans said they were depressed. That number increased to almost 25% a few months ago.
The good news, Peter says, is that he continues to use tools he gained from an online program he began in January to manage his anxiety. 
The program, called Learn to Live, is designed to help people like Peter who want information and practical tips to help them manage moderate stress or sadness and feel a greater sense of well-being.
Learn to Live has seen program engagement triple during the past six months -- and the severity of psychological distress among members increase significantly as well. Recent surveys show an increasing number of Americans are connecting to help from self-directed, educational online tools like Learn to Live.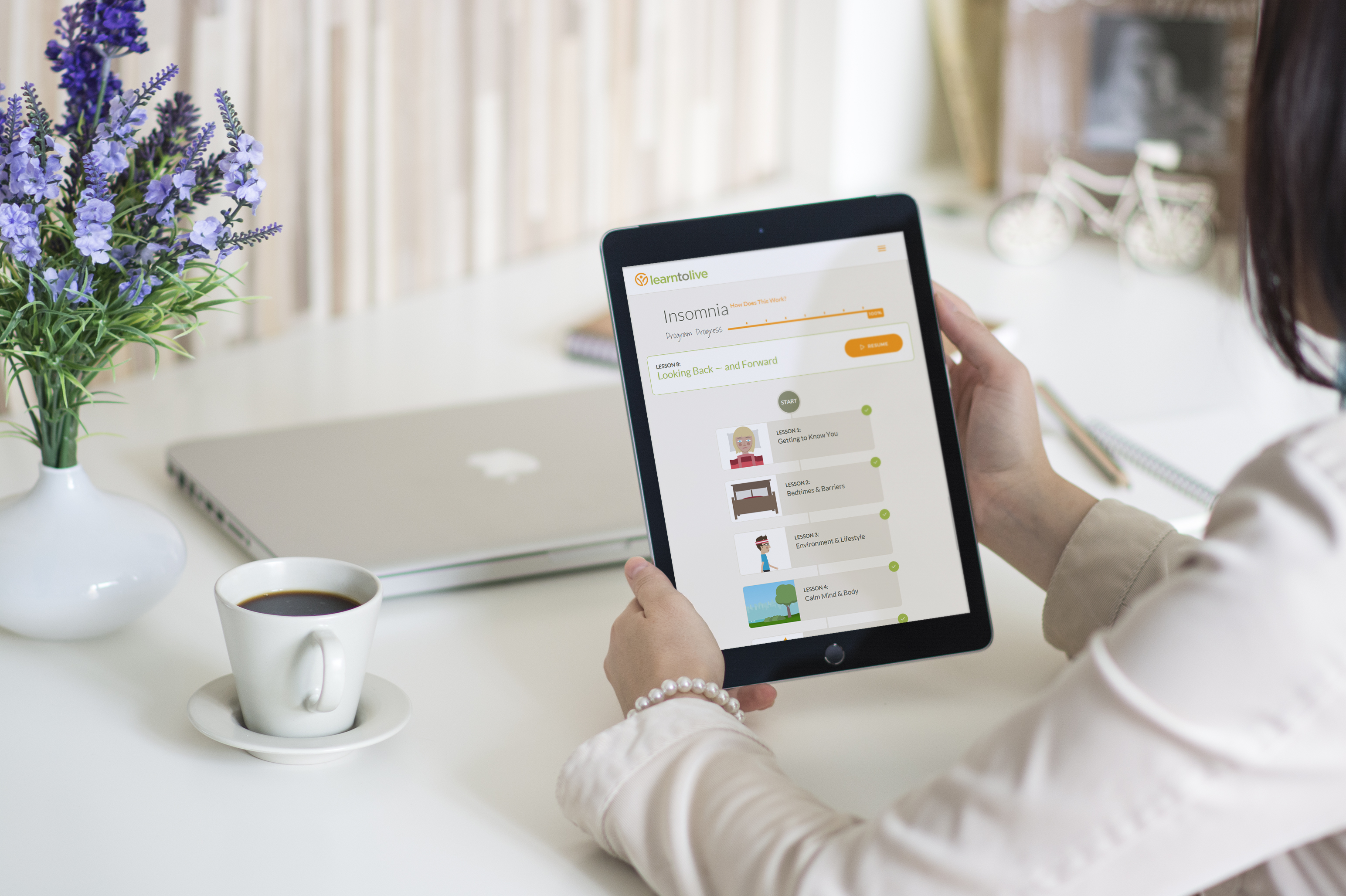 Addressing universal challenges
"Stress, anxiety, uncertainty, worry, depression—Learn to Live targets these more universal challenges many of us struggle with," said Dr. Gregory Harris, a practicing psychiatrist and associate medical director for behavioral health at Blue Cross Blue Shield of Massachusetts, which has launched a new mental health resource center. 
Harris says programs like Learn to Live help people gain practical tools to manage what he calls "lowercase 'A' anxiety and lowercase 'D' depression," conditions which are less severe than diagnosable anxiety or depressive disorders, and are not debilitating or life-threatening, but nonetheless make it difficult to enjoy life and be fully productive.
"This is an extraordinary time, and many people could benefit from something like this. If you're wondering if it would be beneficial for you or someone is worried about you, it might be a good thing to try," he said. 
Harris added, "Programs like this aren't a substitute for treatment but can help bolster treatment and help people get the tools they need to forestall needing treatment."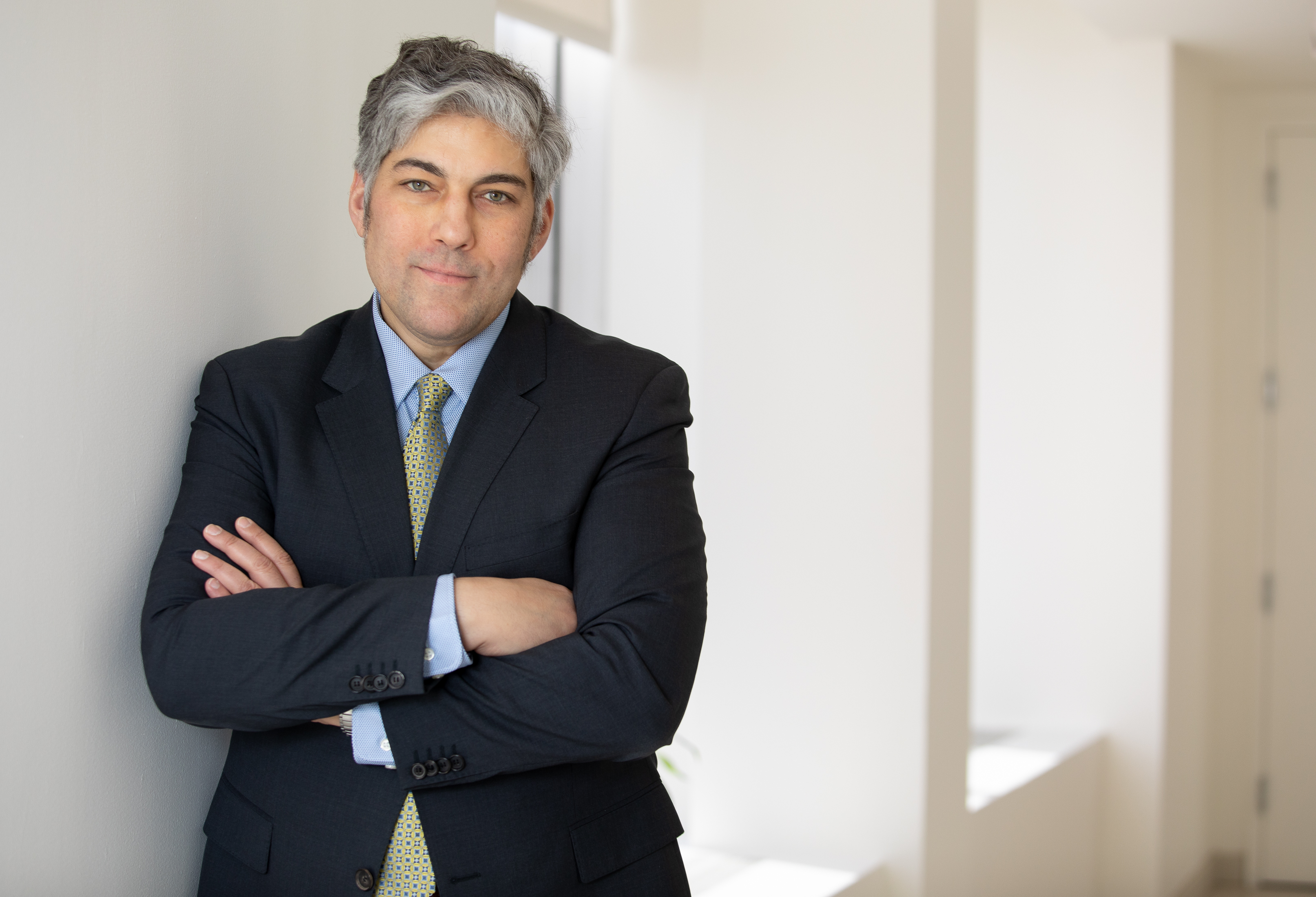 Blue Cross began offering Learn to Live on Jan. 1 to members whose self-insured employers purchased the benefit. Once the pandemic hit, the health plan expanded the program to all fully insured customers and members in the spring, making it available to more than 700,000 total Blue Cross members. 
Participants can take an assessment to see which issues they may want to address, including mild depression, stress, anxiety, social anxiety, substance use or insomnia. They then can take lessons in any of these areas that include animations and interactive content as well as techniques they can practice on their own. They also can sign up to work with a coach for extra support. Because the program is online and self-directed, participants can access it any time from their computer or mobile device and go at their own pace.
Easy access to help
"It's a scary time for a lot of people," said Dr. Russ Morfitt, a practicing psychologist who, along with Dale Cook, created Learn to Live. He said COVID has brought with it many challenges, including worries about health and safety, job loss and economic uncertainty, concerns about childcare and homeschooling, greater conflict among families as they spend more time together, difficulty sleeping and increased substance use.
It also has brought about greater social isolation, which can impact everyone, Morfitt said.
We don't know exactly what causes depression, but we do know that social connections help prevent it.

Dr. Russ Morfitt
"Connections are an important part of people's social fabric, and that fabric is fraying," he said. 
The one thing that hasn't changed during the pandemic, Morfitt said, is that "many people are uncomfortable talking about these issues face to face, and logistics and costs can get in the way of seeing someone in person. Many people turn to digital services because it really does give them easy access." 
In addition to logging on to the program whenever and wherever is convenient for them, Morfitt said participants can complete lessons in short bursts that fit into their busy schedules: "A lot of people are doing the lessons in 5- or 10-minute chunks and meeting their goals that way," he said. "People tell us they want information now, and they are grateful that Learn to Live offers practical information they can apply today."
Morfitt said the team has seen a spike in usage in the stress/anxiety/worry and depression programs, as well as the social anxiety program. "People aren't used to digital meetings, and it's putting different demands on them. We're hearing a lot of people say, 'My social anxiety is screaming,'" he says.
A 3-month course in confidence
Joanne can relate. Her employer began offering Learn to Live at no cost in the spring, and she said she decided to try it out of curiosity and because "every once in a while I have a little anxiety about stuff." The assessment indicated she could benefit from the social anxiety module, which she began in mid-April. She devoted an hour a week to the program and completed the lesson in three months.
"I'm glad I did it. I have more confidence now. I'm trying to interact more with others—as much as I can in this environment. My husband asks me if I want to do things, and before I normally would say no, but now, I say, 'Oh, I can do that!'" she says.
Joanne says going through the program was a good way to take care of herself during the pandemic, and she encourages others who might be on the fence to try it: "In my opinion, even if you don't think you need the program, it is very, very, very beneficial. Even if you think, 'Oh, I'm good,' you still can learn a lot from it." 
Peter says the program has given him practical tools to help him manage his anxiety, including a full-body relaxation technique and "worry-facing time," where he picks a time each day to purposefully focus on the things that cause him anxiety. 
 
I know I will never be able to overcome my worries completely, but I feel like I have some tools and knowledge to turn to if I feel like I'm beginning to struggle again.
And Peter has turned to the tools, particularly as the pandemic continues to take a toll into the fall: "Now, I worry about my kids going back to school—about their health and the learning environment they're in—but I don't spend all day thinking about that. I worry about it—but it doesn't consume me."
Did you find this article informative?
All Coverage content can be reprinted for free.
Read more here.
---
PHOTO OF DR. GREGORY HARRIS BY MIKE GRIMMETT