Nov 30, 2022
How to spot and help prevent RSV
Clinicians are recommending commonsense steps to protect kids and stay healthy, amid a surge of respiratory viruses that are filling emergency departments this fall. 
"Right now, many hospitals are seeing pediatric departments over capacity with patients and it's causing delays in care," said Dr. Todd Ellerin, director of infectious diseases and interim chairman of the department of medicine at South Shore Hospital. "Having tools that can reduce severe infection is really important. When you think about overflowing emergency departments, you might think about adult emergency departments, but pediatric emergency departments are overflowing as well."
Cases of flu and respiratory syncytial virus, or RSV, have jumped across the U.S., primarily in young children. RSV is the most common cause of bronchiolitis and pneumonia in children under 1, the CDC reports, and each year, an estimated 58,000-80,000 children under 5 are hospitalized due to RSV.
What are the symptoms of RSV?
People infected with RSV usually show symptoms within 4 to 6 days after getting infected, including: 
Runny nose
Decrease in appetite
Coughing
Sneezing
Fever
Wheezing

In very young infants with RSV, the only symptoms may be irritability, decreased activity, and breathing difficulties.
"Virtually all kids get an RSV infection by the time they are 2 years old. Most just experience cold-like symptoms and recover in a week or two, but RSV can be very serious for infants and older adults," Ellerin said.
RSV is more concerning for pediatricians than flu or COVID, especially in very young children, because It causes hundreds of deaths each year in the United States and tens of thousands of hospitalizations
said Dr. Todd Ellerin
Children are most at risk in the first six months of their lives, he added, noting the U.S. is in the midst of an unprecedented RSV season: it has begun unusually early, infected record-breaking numbers of kids, and has been unusually severe in infants.
Staying healthy
Massachusetts' Department of Public Health and the Massachusetts Chapter of the American Academy of Pediatrics offer reminders of steps to prevent illness and stay healthy this season:  
Wash hands frequently. Cover coughs and sneezes with a tissue, or cover them with an elbow, not a hand.  
Keep children home from daycare or school who have fever, especially with a cough, difficulty breathing or shortness of breath, congestion, runny nose, or sore throat, until they are fever-free for 24 hours without medications that reduce fever. 
Avoid social gatherings if you or your children are ill.  
Contact your pediatrician or healthcare provider if you believe your child needs medical care. Your provider can offer advice on whether your child needs to be evaluated in person, tested for COVID or flu, and the best location (doctor's office, urgent care, emergency room) for care. 
Researchers are developing a vaccine for pregnant women aimed at protecting their babies from RSV, and early findings are promising, Ellerin said.
But currently, there is no vaccine against the virus, so it's important to make sure kids are vaccinated against other common, preventable illnesses like the flu and COVID, Ellerin said. Kids 6 months and older can get flu and COVID shots, and kids 5 and older can get shots and COVID boosters. 
While high-risk patients such as premature children can be given a preventative monoclonal antibody treatment during RSV season, Ellerin said, there are no anti-viral RSV treatments currently available for the general population.
"We don't have a Paxlovid or Tamiflu for RSV, though it's something that hopefully we will have in the future to add to our medicine chest," Ellerin said. "That underscores the importance of prevention."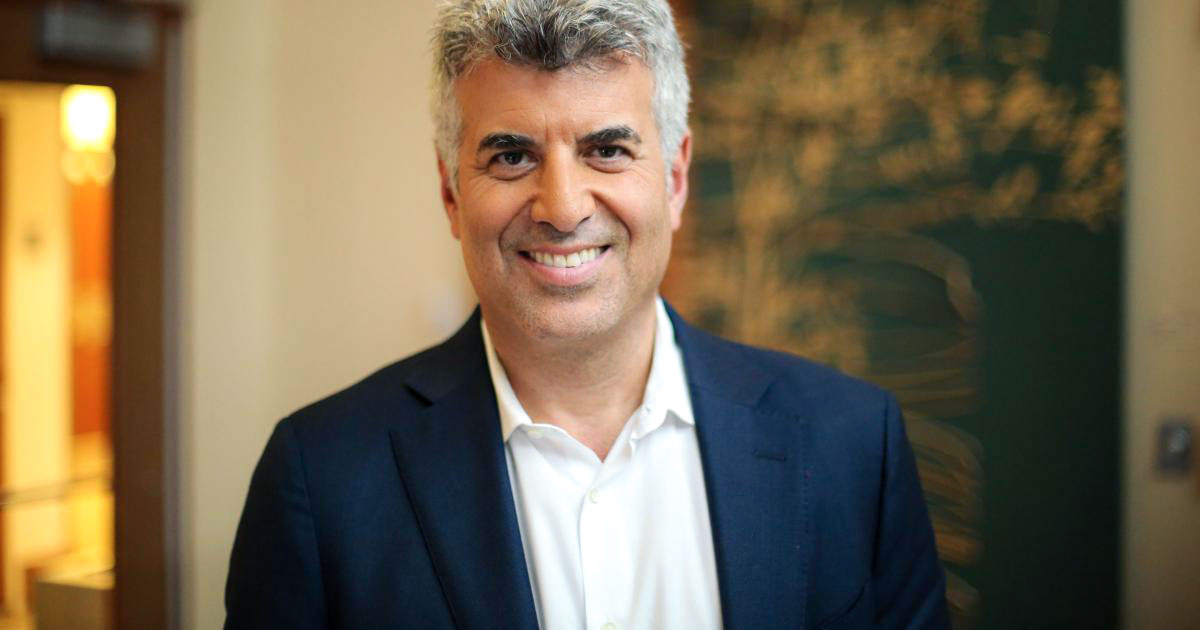 ---
Did you find this article informative?
All Coverage content can be reprinted for free.
Read more here.

IMAGE OF DR. TODD ELLERIN FROM SOUTH SHORE HEALTH