Jan 25, 2021
An innovative COVID-19 outreach effort
Every day, amid a raging pandemic, registered nurse and wellness coach Tracey Timmins supports people who are struggling with chronic conditions like diabetes or obesity, who live in some of the areas hardest-hit by COVID-19, and who are most vulnerable to serious outcomes if they become infected. 
"Many folks are experiencing anxiety and panic and feeling vulnerable for the first time in their lives," said Timmins, who works for Blue Cross Blue Shield of Massachusetts. "Our members appreciate that we are checking in with them, and this outreach allows us to share resources and benefits with them they didn't know were part of their coverage."
Timmins is able to make that personal connection thanks to an innovative program that melds cutting-edge data and analytics capabilities with old-fashioned telephone calls from nurse case managers.
To date, the health plan has reached out to nearly 31,000 members to make sure they are getting the medical care they need, are feeling well emotionally, and have access to necessities such as groceries and their medications. 
Reaching out to the most vulnerable
The outreach initiative was born out of a commitment by Blue Cross to take a proactive approach amid the health crisis, rather than wait for members to seek help.
"When the pandemic hit the U.S. in March, we knew we wanted to help our members in every way possible," said Dr. Jamie Colbert, an internist and senior medical director for delivery system innovation and analytics at the not-for-profit health plan, which is covering all medically necessary COVID-19-related testing and treatment, as well as the full cost of the vaccine, for its members. "We also knew our claims data and the expertise of our team of nurse case managers put us in a unique position to identify and proactively reach out to members at the highest risk for developing a serious health condition should they get COVID-19."
As the team embarked on this effort, Himanshu Arora, Blue Cross' chief data and analytics officer, explained, "We wanted to find the answers to two simple questions: 
Which people are more at risk than others, and how can we lower both the risk of infection and the risk of becoming severely ill if infected?

Himanshu Arora

"This effort is a way for us to answer these questions and identify insights we can use to help our members, accounts and providers during this health crisis."
Using internal claims data, Census data and information from the Centers for Disease Control and Prevention, Arora's team developed an algorithm to assign a risk score to each of its nearly 3 million members based on the likelihood of contracting COVID-19 and experiencing serious health impacts from the virus. 
Then nurse case managers began calling those with the highest risk scores. 
"The model we developed helps us stratify the population and better understand which regions and groups of members are more likely to have a severe infection with a higher risk of hospitalization, intensive-care stay or even death," Colbert said. "We then allocate resources to make outbound calls to members who were identified to be at a higher risk to check in on them."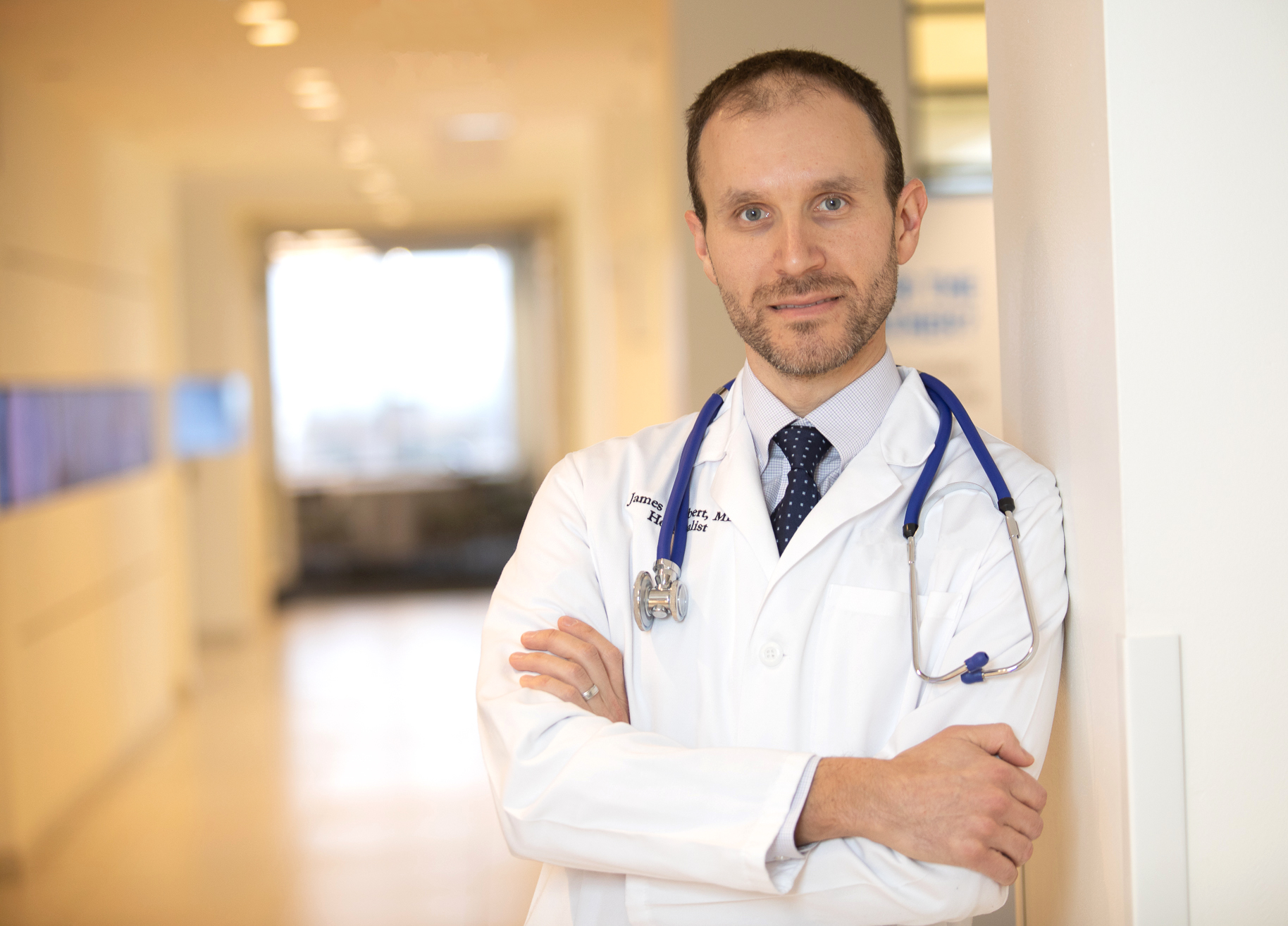 Educating members
The calls are often greeted with relief.
"We've gotten a lot of great feedback from members who really appreciate the call," said Blue Cross Vice President of Clinical Operations Kathy Gardner, who also is a registered nurse. "There is so much information out there, and things are changing so quickly. Our members appreciate hearing from us and learning how to protect themselves and stay healthy."
During each call, Blue Cross nurse case managers share the latest information on the virus and how to decrease risk of exposure. They also make sure members' basic health and safety needs are being met, such as access to food, transportation, prescriptions and medical care—whether in person or via telehealth. And they make referrals to community resources when needed. 
"It's a wellness education call," Gardner said. "Our goal is to ensure members have the health information they need to stay safe and to know that Blue Cross offers clinical resources if they have questions in the future."
Supporting transformations
Timmins has seen the impact of the calls firsthand. Several members who were contacted by a Blue Cross nurse and indicated they were having trouble managing the crisis were referred to her for mindfulness coaching, which includes strategies to relieve stress.
For some, the effect has been striking. 
She recalls one member who "just took this coaching and ran with it. She created her vision of wellness, set goals to support that vision and carried them through, including exercising more, which helped her reduce daily stress and lose weight. I was in awe of her transformation, and I admire her for it." 
Amid the challenges of the pandemic, such coaching offers a lifeline. 
"It's exciting to help members be more proactive about their health. At a time when so much is beyond our control, many members have found comfort in taking greater responsibility for improving their overall well-being."
And Timmins often finds herself moved by the voices on the other end of the phone.
"I do not want to take credit for these people's bravery," she said. "We are just helping people manage through the pandemic in ways that work for them."
Continuing to make the call
As the pandemic enters its second year and vaccines bring new hope, Arora says Blue Cross continues to refine the algorithm and make member outreach calls. 
"People expect their health plan to pay their claims and answer questions about their benefits," Arora said. "During the pandemic, we wanted to go beyond that. 
 
We want members to know we are using all of the capabilities we have to keep them healthy during these challenging times.
Did you find this column informative?
All Coverage content can be reprinted for free.
Read more here.
---
PHOTO OF DR. JAMIE COLBERT & HIMANSHU ARORA BY MICHAEL GRIMMETT