Aug 14, 2020
Job No. 1 this fall: Get a flu shot
Getting a safe and effective flu vaccine is one of the easiest and most important steps you can take this fall to safeguard your own health as well as the public health system amid the ongoing pandemic, according to physicians and health officials.
"I urge everyone to think not only of themselves when they consider whether to get vaccinated for the flu," said Dr. Jamie Colbert, internist at Newton-Wellesley Hospital and senior medical director for delivery system innovation at Blue Cross Blue Shield of Massachusetts. "Think of your family, the rest of the community and health care workers. Getting vaccinated protects them as much as yourself."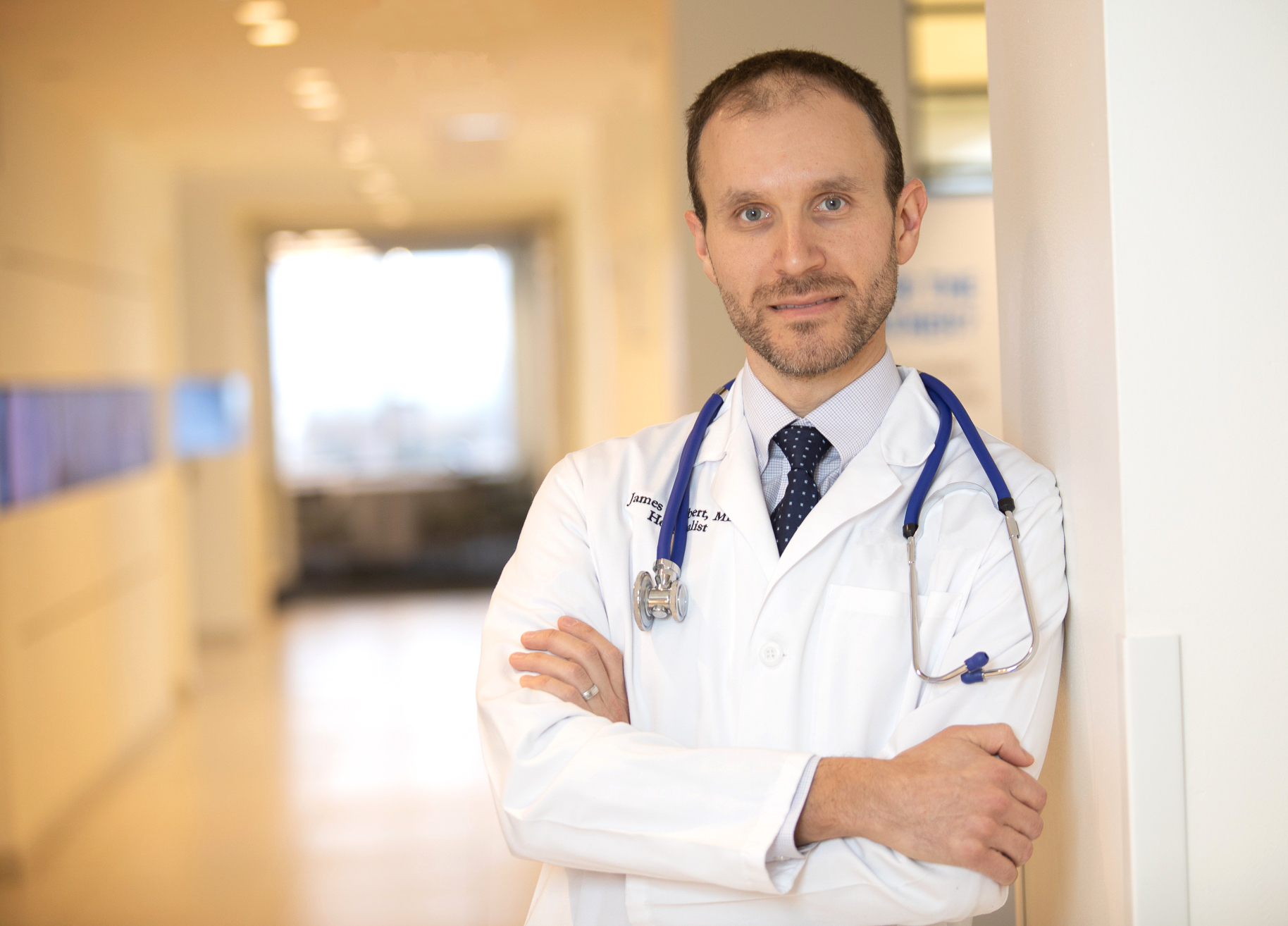 Autumn challenges
As more people spend time working, studying and socializing indoors, we are seeing a spike in coronavirus infections -- and we may see a dual spike in the seasonal flu, experts say.
Both the flu and the coronavirus are respiratory illnesses that can lead to hospitalization for pneumonia and other serious, sometimes life-threatening complications, with the elderly especially vulnerable. The coronavirus is currently more dangerous because it spreads more easily, including via asymptomatic carriers, has a higher death rate, and has no vaccine.  
There is, however, a widely available flu vaccine.  
"The flu vaccine is your best chance to reduce your risk of the flu," Colbert said, including the risk of a "double whammy": dual infections with both viruses.
"I can only speculate, but your overall prognosis may be worse based on my own experience treating patients with two infections at the same time," he said. "It just takes common sense to realize that battling both the flu and COVID-19 at the same time is not going to be a good thing."
State health officials agree. "Having both infections at the same time could make it significantly more difficult to treat and for an individual to recover, particularly if they have other underlying health conditions," said Pejman Talebian, director of the immunization division at the Massachusetts Department of Public health. 
The Centers for Disease Control and Prevention estimates influenza has been responsible for an average of 9 million to 45 million illnesses and 12,000 to 61,000 deaths in the U.S. every flu season since 2010.
More than 9 million Americans have been infected by the coronavirus and more than 200,000 have died.  
Caring for the community
If the human body is not well-prepared to fight a dual flu-coronavirus infection, neither is the public health system. 
"We don't yet know whether or how the COVID-19 pandemic will impact the upcoming flu season in the U.S.," wrote Jasmine Reed, a spokeswoman for the Centers for Disease Control in an email to Coverage, "but we do know that a potential co-circulation of COVID-19 and flu could place a tremendous burden on our nation's healthcare system."
During the coronavirus surge of the spring, Massachusetts halted elective surgeries and routine medical visits, opened field hospitals and converted hospital wards to ICUs to care for COVID-19 patients, as well as closing many businesses and issuing a stay at home advisory. Physicians and nurses worked overtime for weeks, many living apart from their families. Health experts are eager to spare the public, the business community and the health system the strain of a "second surge" of coronavirus patients as well as patients suffering severe but preventable illness from the seasonal flu.
"We don't want to spend finite health care resources fighting influenza, a disease that can often be prevented with a simple shot," Colbert said.
A widely available vaccine
Vaccine makers estimate there will be a record number of flu vaccine doses – almost 200 million - available this flu season, the CDC says.  You can find a nearby site offering vaccination here. 
CDC, public health officials and physicians recommend that everyone over 6 months old receive the flu vaccine. It's never too late in the season to get the shot, which reduces the risk of someone vaccinated getting sick with the flu by 40% to 60%. Anyone who is not sick with the flu will not spread the flu, they note.
"The more people we vaccinate, the better chance we can prevent a large community outbreak," Colbert said. 
---
Learn more about how vaccines work
---
Even if the flu vaccine is not a perfect match for the virus, a CDC-supported study indicates it's still worth it. According to the research conducted over multiple flu seasons, people who got the flu vaccine and still got sick had a 37% reduced risk of being admitted to the hospital for treatment and reduced their risk of admission to an intensive care unit by 82%.
The universal precautions we all should be taking to prevent the spread of the coronavirus – wearing a mask, keeping physically distant and regular handwashing – may help slow the spread of flu, Colbert said.
Still, he says, nothing beats a vaccine when it comes to stopping the spread of a serious illness.
State and federal health care officials are supporting local health departments and immunization providers with "detailed guidance for health care providers on how to safely hold flu clinics while COVID-19 is still circulating, said DPH's Talebian, adding that "there will also be messaging this fall to encourage people to get a flu shot and why this year it is more important than ever."
How to get vaccinated 
The flu vaccine is covered by all health insurers, including Blue Cross Blue Shield of Massachusetts, without any cost share for members, and can be administered in your primary care physician's office, urgent care center, or pharmacy. 
For more information on where you can get a flu vaccine, visit https://vaccinefinder.org/.
Did you find this article informative?
All Coverage content can be reprinted for free.
Read more here.
---
PHOTO OF Dr. JAMIE COLBERT BY MICHAEL GRIMMETT