Updated 1 minute 24 seconds ago
Nov 30, 2023
Know someone who is eligible for Medicare? Here's how you can help
When Melanie Bentley's parents turned 65 a few years ago, their first call was to her. 
"They came to me and said, 'Tell us what Medicare plan we need to be on,'" said the Massachusetts resident, who knows the federal health insurance program well thanks to her position leading Medicare operations for the state's largest not-for-profit health plan, Blue Cross Blue Shield of Massachusetts. 
"They were inundated with information from everywhere — health plans, Medicare — and they were completely overwhelmed by where to begin," Bentley recalls.
She sat down with each of them to understand their health care needs, clinicians and medications, and helped them find plans that would be best for each of them. (Unlike employer-sponsored plans, each Medicare beneficiary must select their own plan and cannot be on a spouse's plan.)
Bentley says that in addition to helping her parents look at their options every year during the Medicare shopping season, which runs from Oct. 15-Dec. 7, she looks forward to hearing from others who have questions. 
"When a family member or friend turns 65 or the calendar reaches mid-October, I expect a call or text to come through," she says, smiling. "But I am proud to help. Having someone as a sounding board is really helpful. Medicare is complex, and there's a lot of noise out there. I help them focus on what's important for them."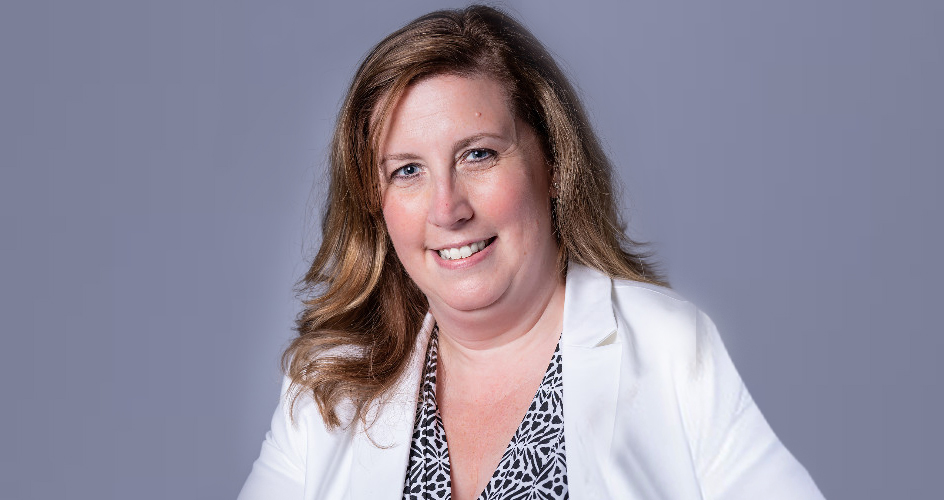 An emerging trend
Bentley is not alone. Nationwide, more and more Medicare beneficiaries are turning to younger family members and friends to help them shop for and pick a plan, said Akshay Jindal, a partner at Oliver Wyman, a management consulting firm based in Dallas, who has helped his in-laws shop for their Medicare plans.
"Particularly among Medicare eligibles who are 75+ there is a lot more involvement from family members, such as children and grandchildren, both in selecting a Medicare plan and also in managing the day-to-day health care needs of their loved ones," Jindal said.
The trend is due in part to an aging population with more complex health care needs, as well as an ever-growing number of Medicare plans on the market. 
"Add to that the increasing number of TV ads that make you question your choice, and the process becomes overwhelming," Jindal said. 
Where to start
Gloria Paradiso, a vice president on Blue Cross' Medicare team, routinely fields questions about Medicare from family members, friends and neighbors.  
She offers the following tips to younger folks who may be helping seniors shop this fall: 
Understand the basics of Medicare before you shop. Many health plans, including Blue Cross, offer online and in-person seminars and "office hours" to people of all ages.
 
Chat with an independent expert to help your loved one find a plan that's right for them:

The Centers for Medicare and Medicaid Services, 1-800-MEDICARE (1-800-633-4227) has experts available 24 hours a day, seven days a week. TTY users call 1-877-486-2048.
 
Serving the Health Insurance Needs of Everyone (SHINE), 1-800-243-4636 has volunteer counselors who can help you navigate the www.medicare.gov website and do a high-level comparison of plans. SHINE counselors vary by age, background, and languages spoken, but all are highly trained to help answer Medicare questions for anyone at any time of year. "Shine counselors are great advocates. They are a neutral party that can help people navigate Medicare and find the right plan for them and their loved ones," Bentley said.
 

Visit the websites of different carriers such as Blue Cross to see the types of plans they offer and compare plans, particularly any carrier your friend or relative had a good experience with before they became eligible for Medicare, Paradiso said. Or pick up the phone. Health plans, including Blue Cross, have a team of people you can call for personalized assistance in picking a plan. The phone numbers are prominently displayed on each plan's website. 
Paradiso notes the top 5 factors younger folks should consider when helping seniors pick a plan: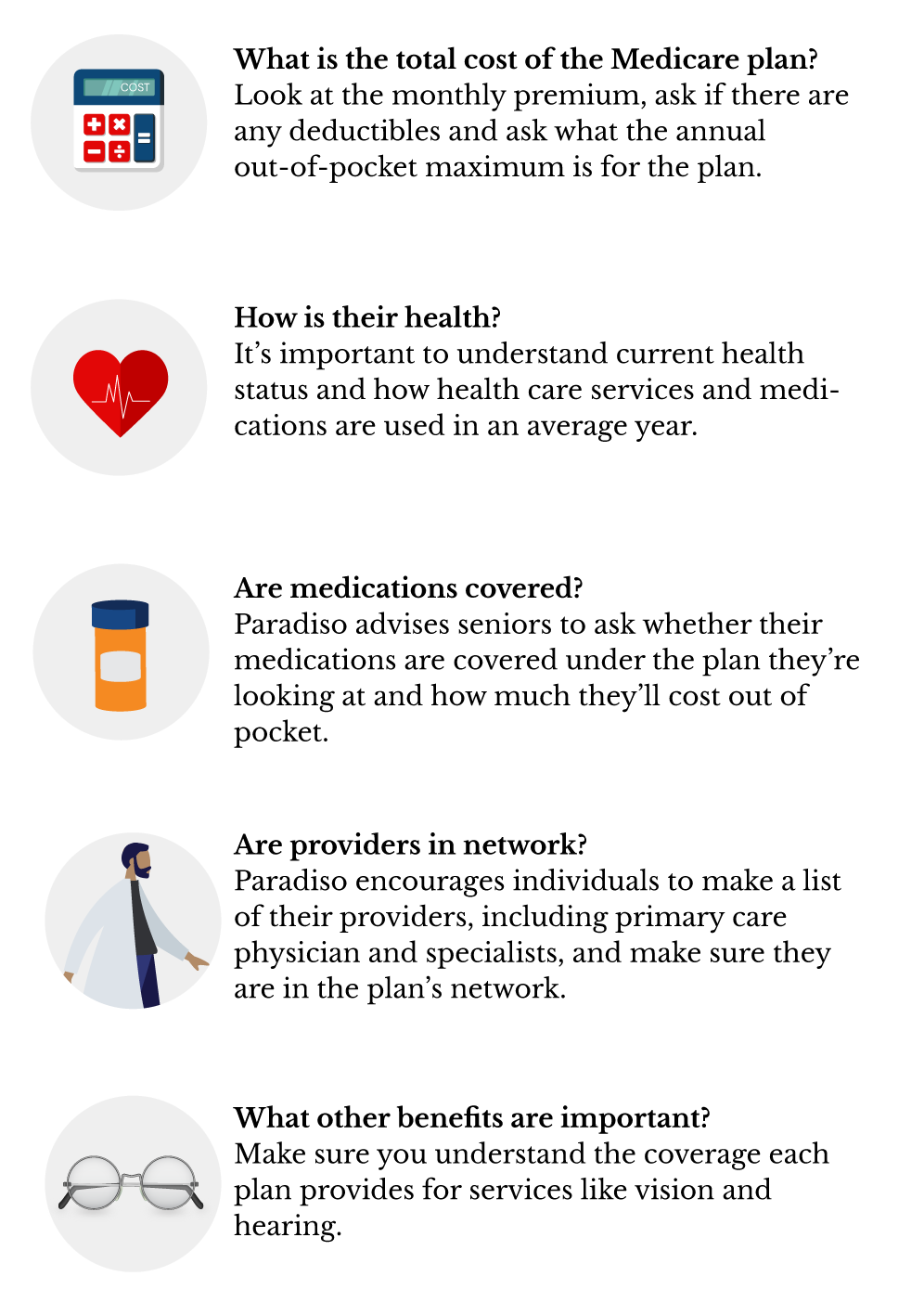 ---
The Medicare open enrollment period
runs from Oct. 15 through Dec. 7 this year.
You can learn more about Blue Cross plans here.