May 25, 2023
Making a splash
Watching her 5-year-old daughter, Karena, glide across a YMCA pool on a recent weekend, Channel Mejia breathed a sigh of relief.
"It's a life skill, being able to swim and not being scared of the water," said Mejia, 31, as Karena paddled around in her cheetah print bathing suit. "She was a little scared at the beginning, but she has warmed up to it and she is loving it."
Karena is taking part in a City of Boston program sponsored by Blue Cross Blue Shield of Massachusetts and the YMCA of Greater Boston that provides free 8-week swim lessons for children and their families. The program is designed to provide greater health equity to minority communities and combat the stark racial disparities in drowning deaths.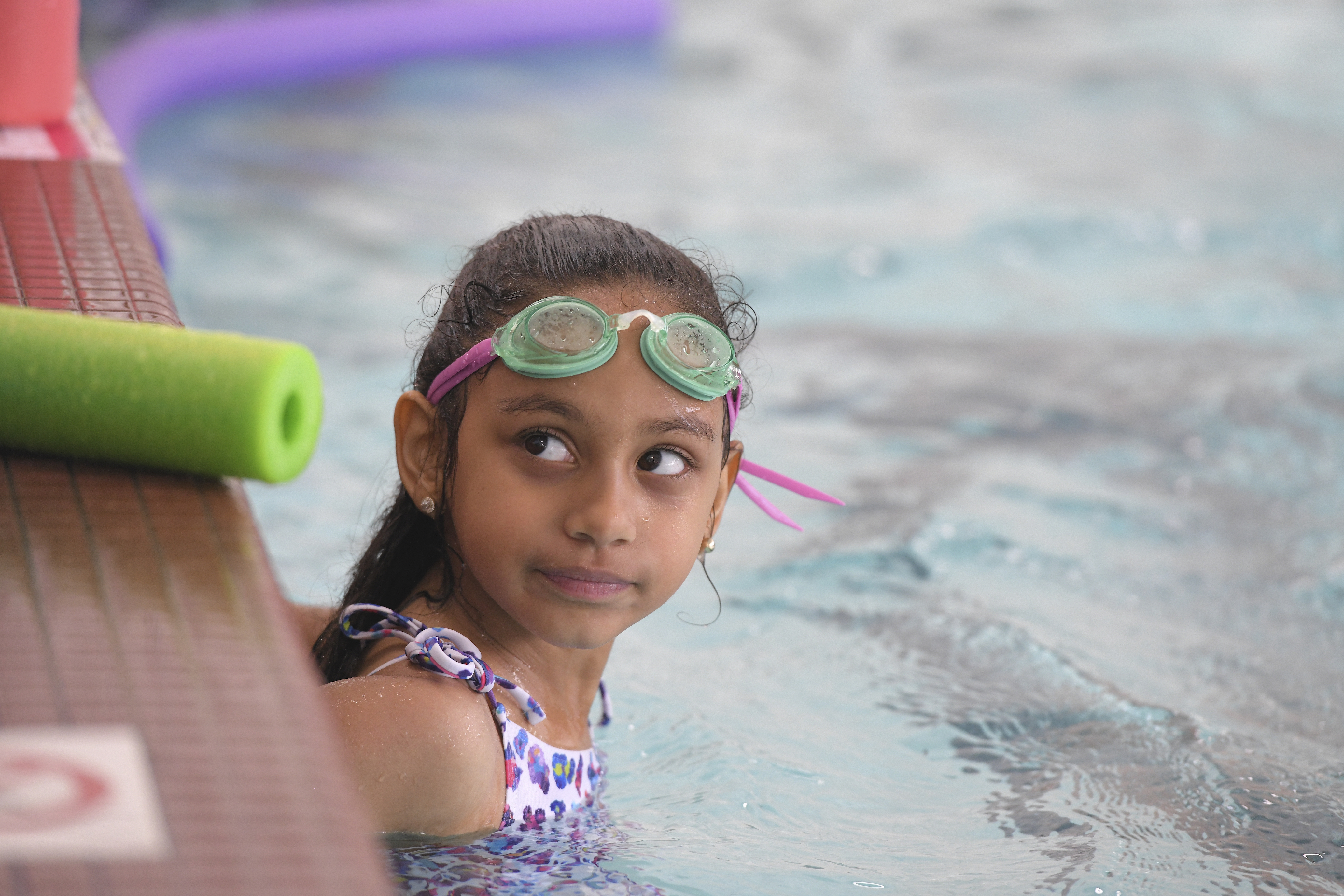 "We want to make sure people can be as safe as possible when they are enjoying our pools and our city's waterfront," said YMCA president and CEO James Morton, who added that the program is initially focused on YMCA branches in communities of color.
The annual goal is to teach 600 young people to swim, and to train 60 high school students to be lifeguards to address a chronic shortage. Ultimately, the hope is to provide all 4,000 of Boston's third-grade students with access to lessons so they can enjoy the health and safety benefits that flow from being able to swim.
Nationwide, drowning is a leading cause of death in children under the age of 14 and, for reasons stemming from structural racism, the rate of drowning for Black children is three times the rate for white children.
 
---
According to the American Red Cross, swimming lessons reduce the risk of drowning by 88 percent. Swimming also provides a boost to cardiovascular health, improved muscle tone and strength, and an opportunity to combat childhood obesity.
---

The lessons are particularly in demand after two years of pandemic canceled many swim programs.
On a recent Saturday morning at the YMCA's Roxbury branch, more than a dozen children swam, splashed, and smiled during an hour-long lesson that, for some, was too short.
"I have had students who cry the entire class when they first begin, and today I had a little girl who kept telling her mom, 'Class isn't over, I am not getting out, I am not getting out,' " said Nicole Harvey, 24, one of the program's swim instructors. "I see a complete change."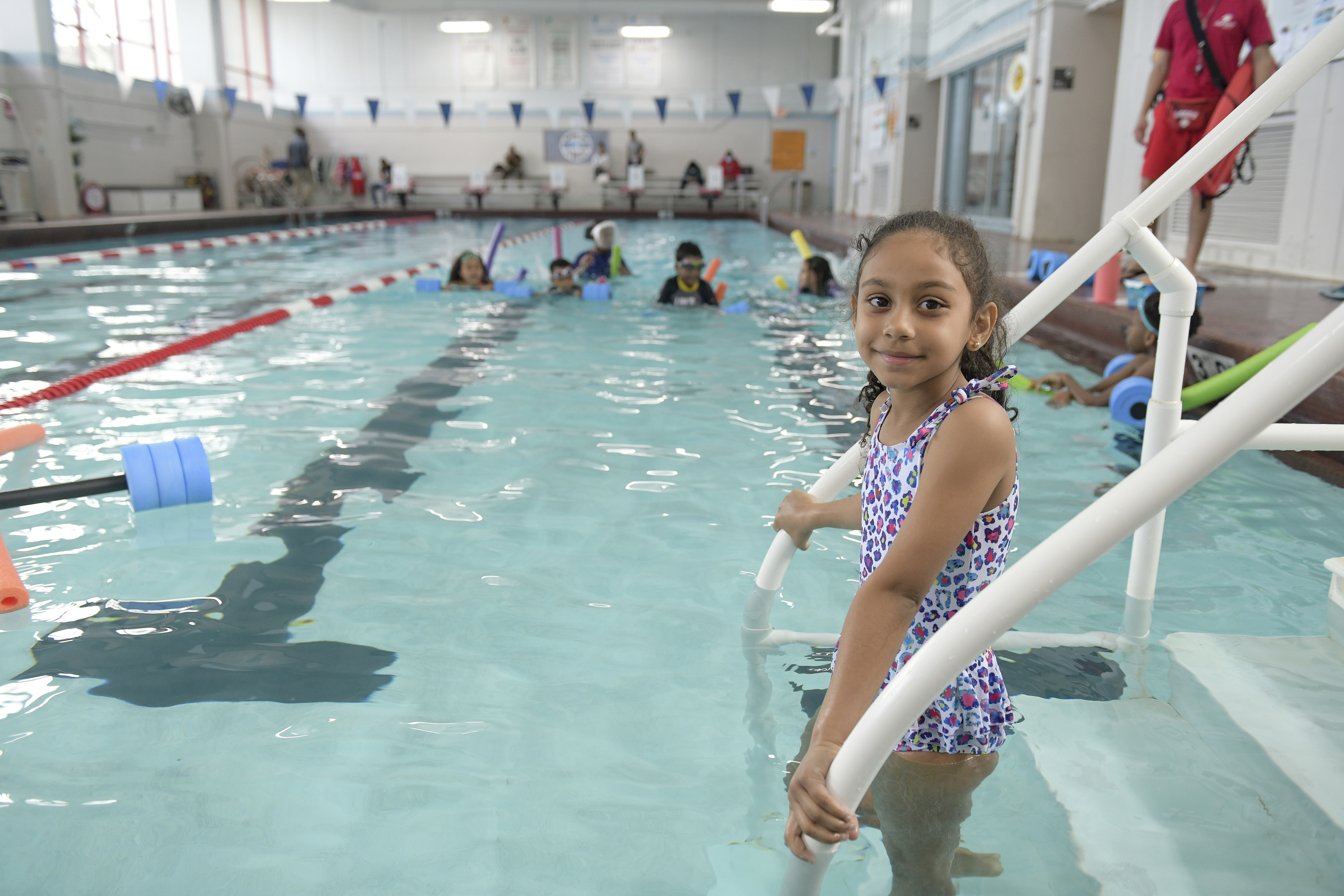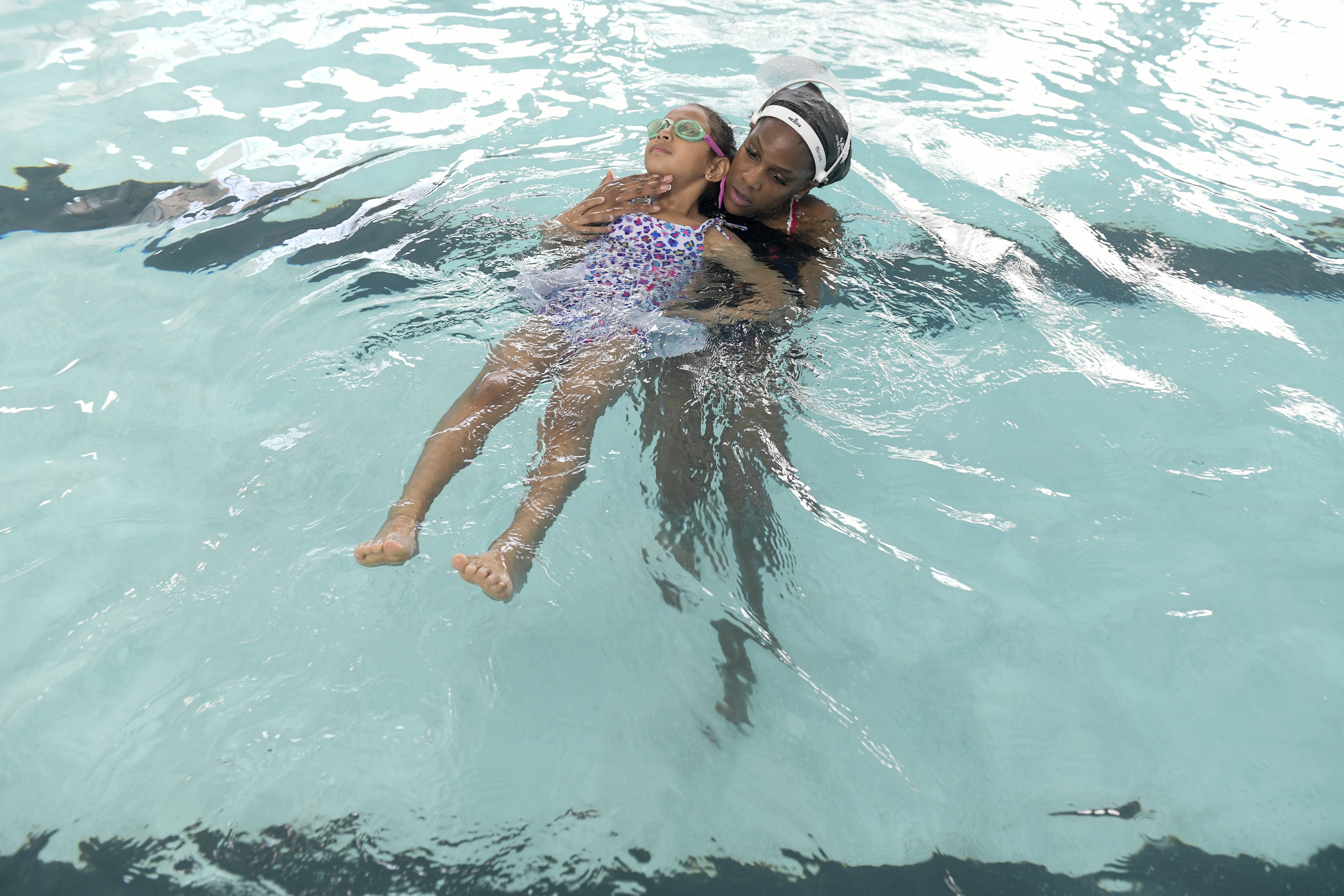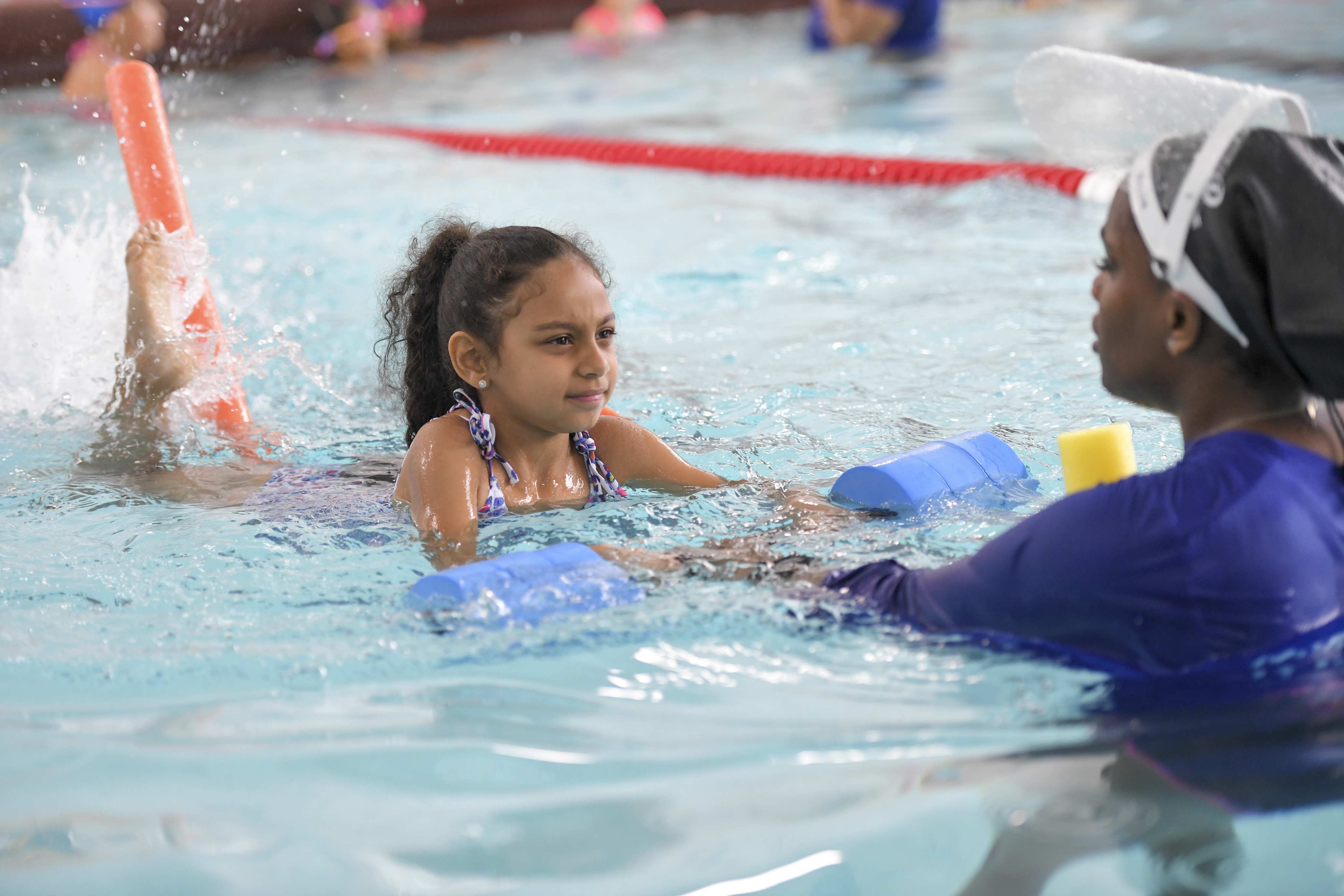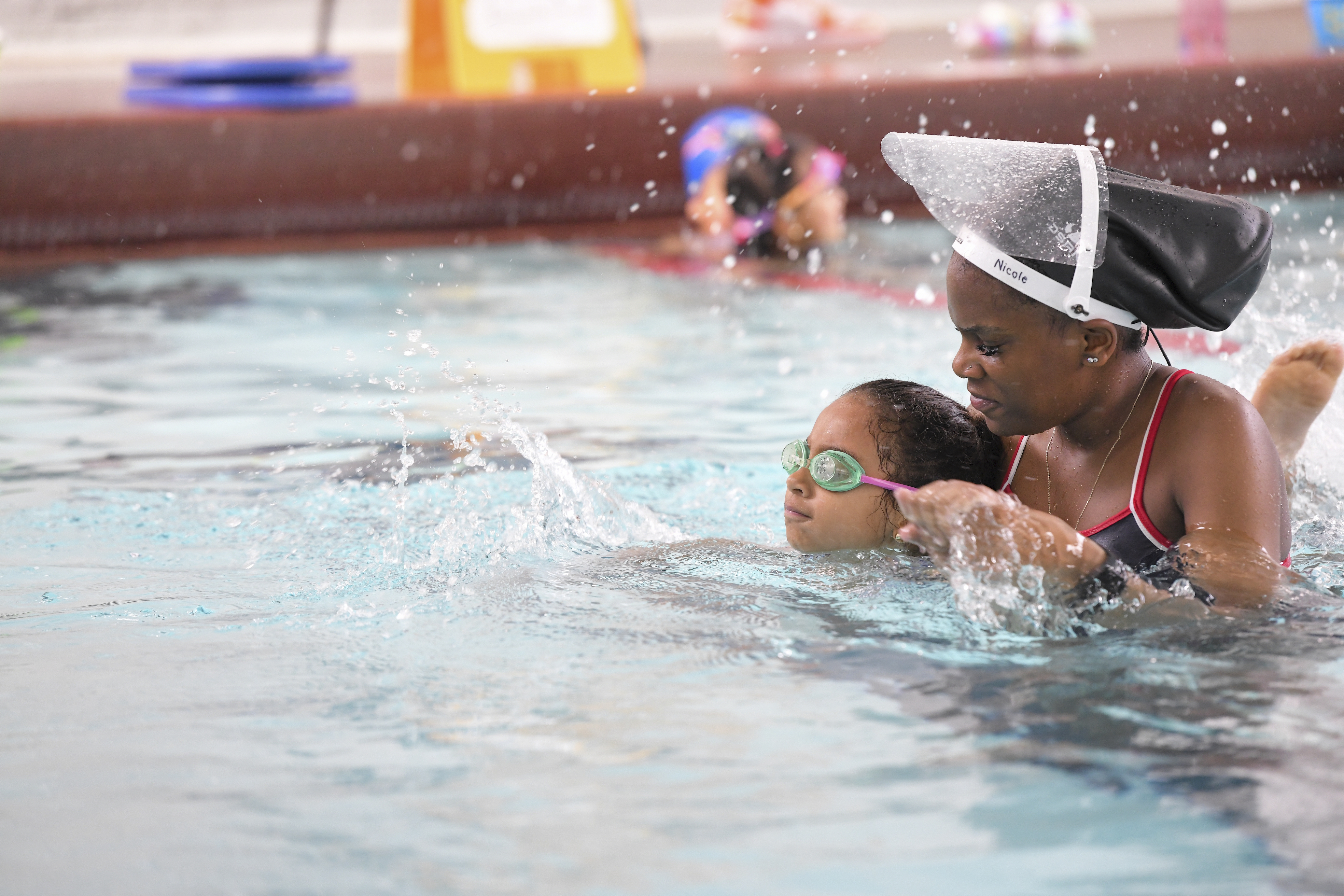 After her lesson, Karena said her favorite part of class is jumping in the pool.
"I like splashing," she said.
Her mother said she's trying to overcome her own hesitations about the water.
"I want to set a good example for Karena, Meijia said. "I'm learning to swim myself." 
Daly Richelieu-Hamilton, 37, the Roxbury YMCA's aquatics director, said it's not uncommon for entire families to get hooked on swimming.
"It's not just that it's a free program, it's that we provide a boost of encouragement," Richelieu-Hamilton said. "We encourage families to come and take advantage of it, come in the door. And once they are in the door, trust me, they aren't leaving."
Seven-year-old Kayson Gomes Carvalho is one of those young swimming converts. He said he loves the pool.
"I really want to learn how to swim," he said. "I just really like the water."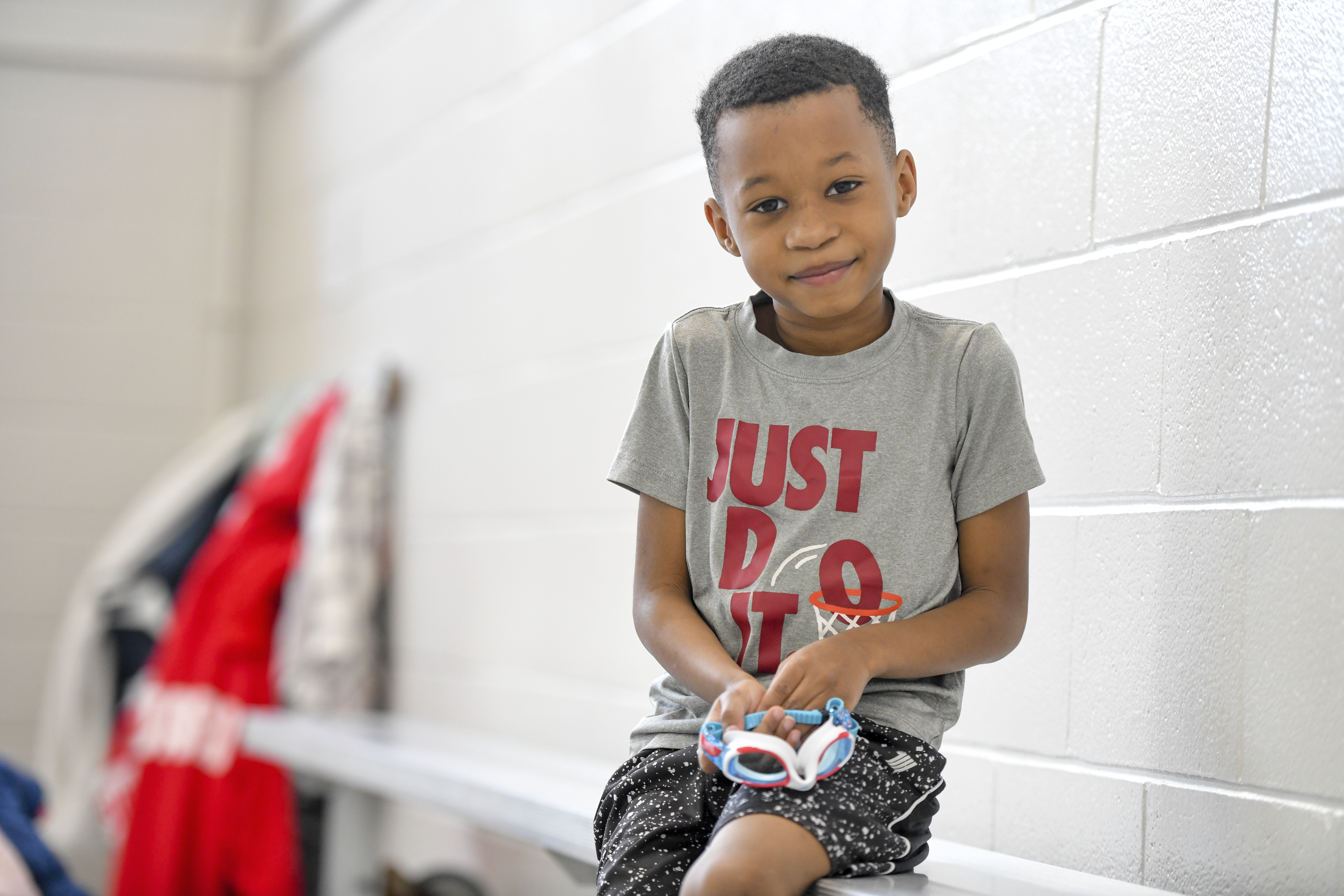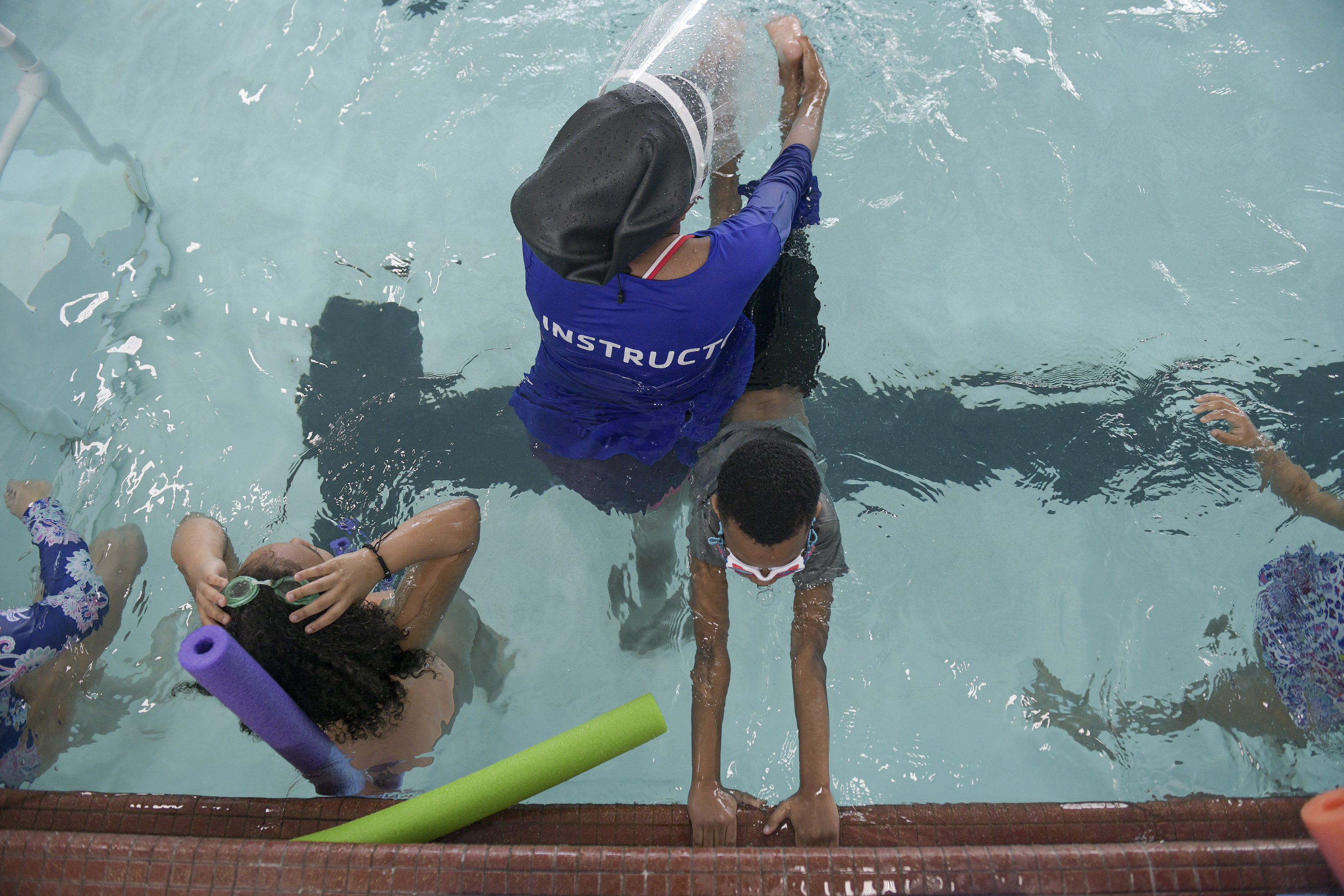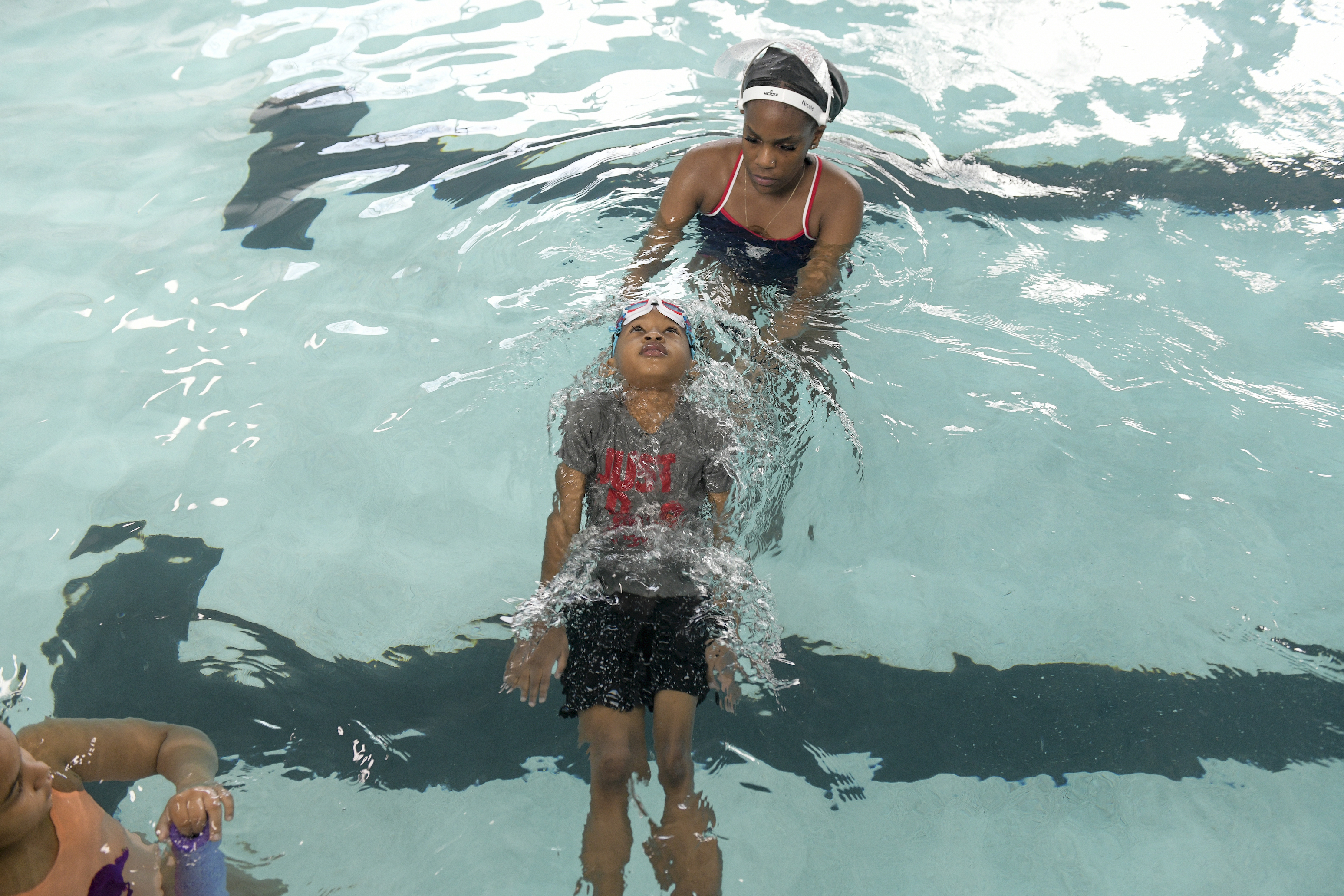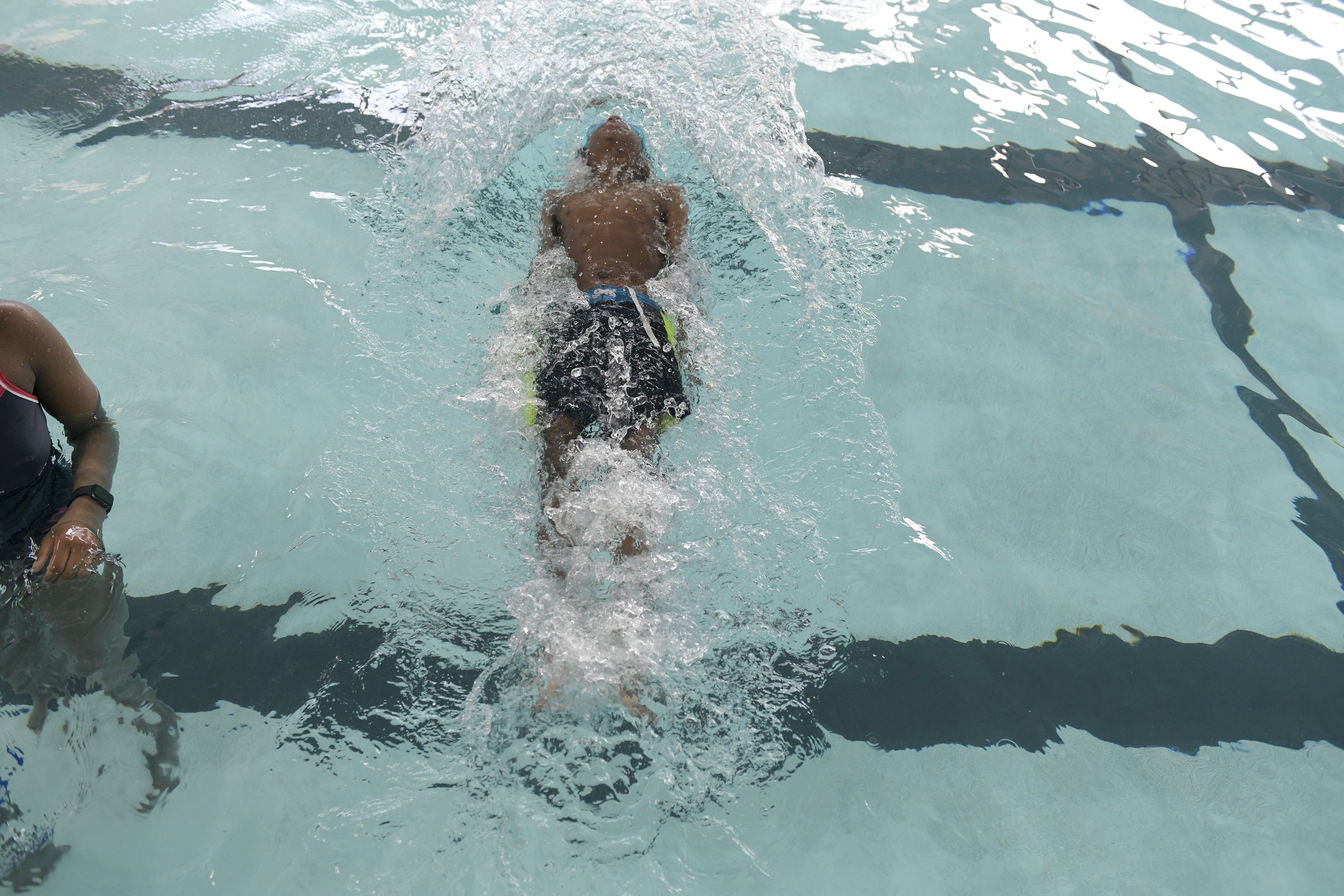 His mother, Celly Gomes, 28, said she is proud of her sons, both of whom signed up for the free program. Despite being taught to be afraid of the water while growing up in Cape Verde, Gomes said she decided to take the plunge and take lessons herself.
"I am still a little scared, because I am not comfortable with the water, but I feel like I am doing much better," she said. "I am going to keep coming here until I reach my goal and learn how to swim."
Did you find this article informative?
All Coverage content can be reprinted for free.
Read more here.
---
PHOTOS BY FAITH NINIVAGGI