Jul 11, 2020
New innovation for independent primary care practices
Independent primary care practices that are struggling amid the coronavirus pandemic will have fresh options for innovation and quality patient care under a new payment model that will be piloted next year in Massachusetts.
The new model is "an important advancement in our collective thinking about financing primary care, especially the care delivered by independent, privately owned primary care practices in the communities that need the most help during these difficult times," said health policy expert Dr. Zirui Song, assistant professor of health care policy at Harvard Medical School's Department of Health Care Policy and a primary care physician at Massachusetts General Hospital.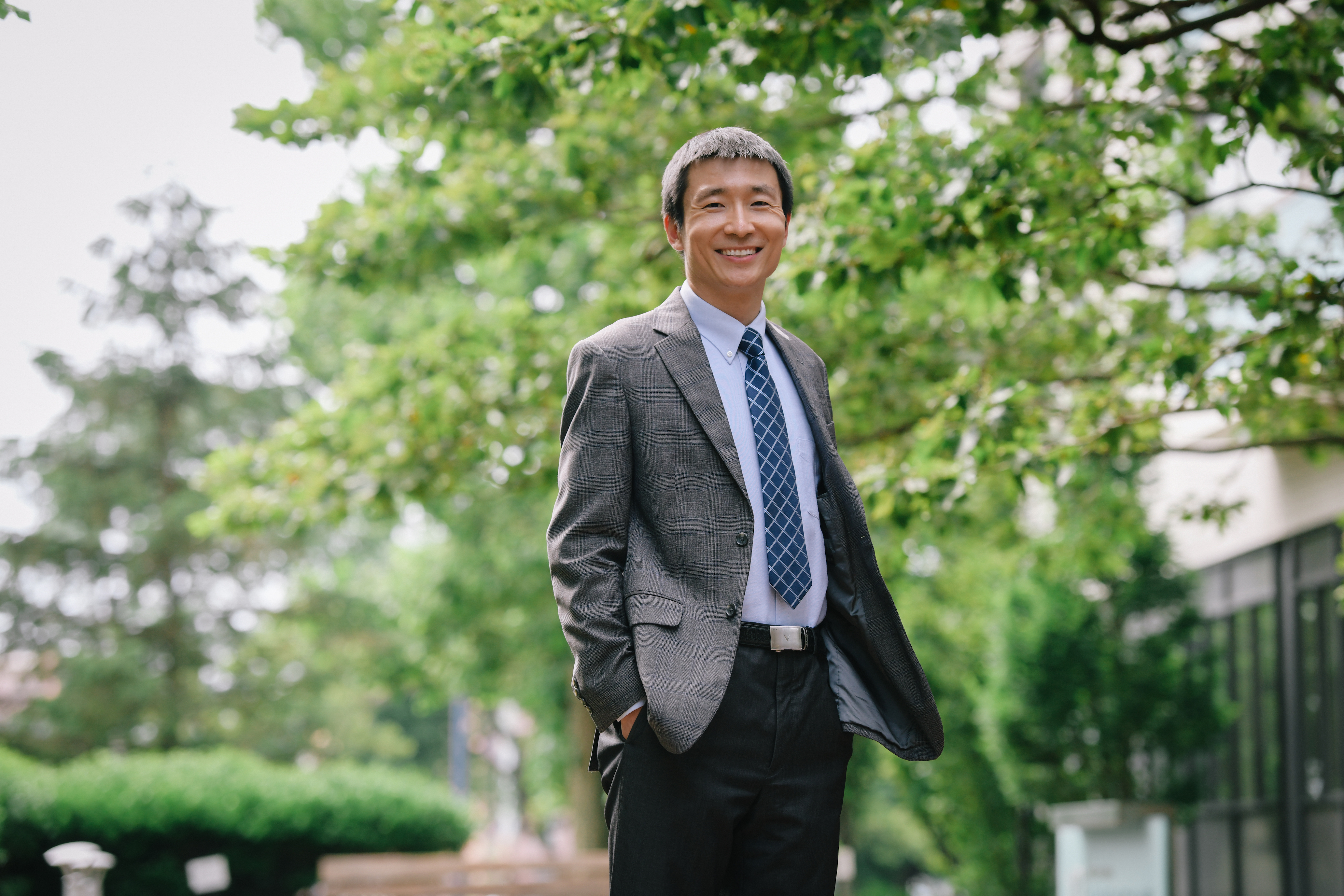 Created by the state's largest not-for-profit health plan, Blue Cross Blue Shield of Massachusetts, the pilot can provide certain smaller primary care practices with a "global" pool of money for patients and flexibility in how to use it, rather than the traditional "fee for service" method that pays out only for office visits, tests or procedures. Additionally, practices can earn incentive payments if they meet targets for quality care with lower costs; they will earn less if they fall short. Quality is measured by a range of factors – from the percentage of pediatric patients receiving vaccinations to the management of chronic conditions like diabetes to patients' experience of the care they receive.  
"In other words, clinicians are incentivized to keep patients healthy and keep medical costs down," said Dr. Mark Friedberg, an internist and Blue Cross's head of performance measurement and improvement.
The new model is the latest step in a long-running commitment by the health plan to invest in primary care doctors, including those in small, independent medical practices. 
"The importance of expanding value-based care to small practices is underscored by the pressures of the current pandemic," Friedberg said. 
Nurturing innovation
The new model gives doctors the freedom to keep people healthy in ways not tied to medical billing codes. 
"For example, they can use their global budget to hire social workers, health coaches and case managers to address patient needs in a wide variety of ways," Friedberg said. "The flexibility in the plans lets doctors also focus on the social and economic factors that contribute to health and even explore how digital health tools, such as a coaching app for managing chronic conditions, can work alongside — or instead of — procedures and prescriptions. "

The model was developed in collaboration with provider groups and vetted extensively with them to ensure it was designed effectively, Friedberg noted. 
The plan's flexibility also eases one of the major pain points in primary care: requiring patients to come to the office so that the practice can be paid.

"When an in-person visit isn't needed, it's inconvenient for everyone," Friedberg said. "It's inefficient from an office space standpoint. It's burdensome for patients and their families. Avoiding these hassles is a key selling point for everybody concerned."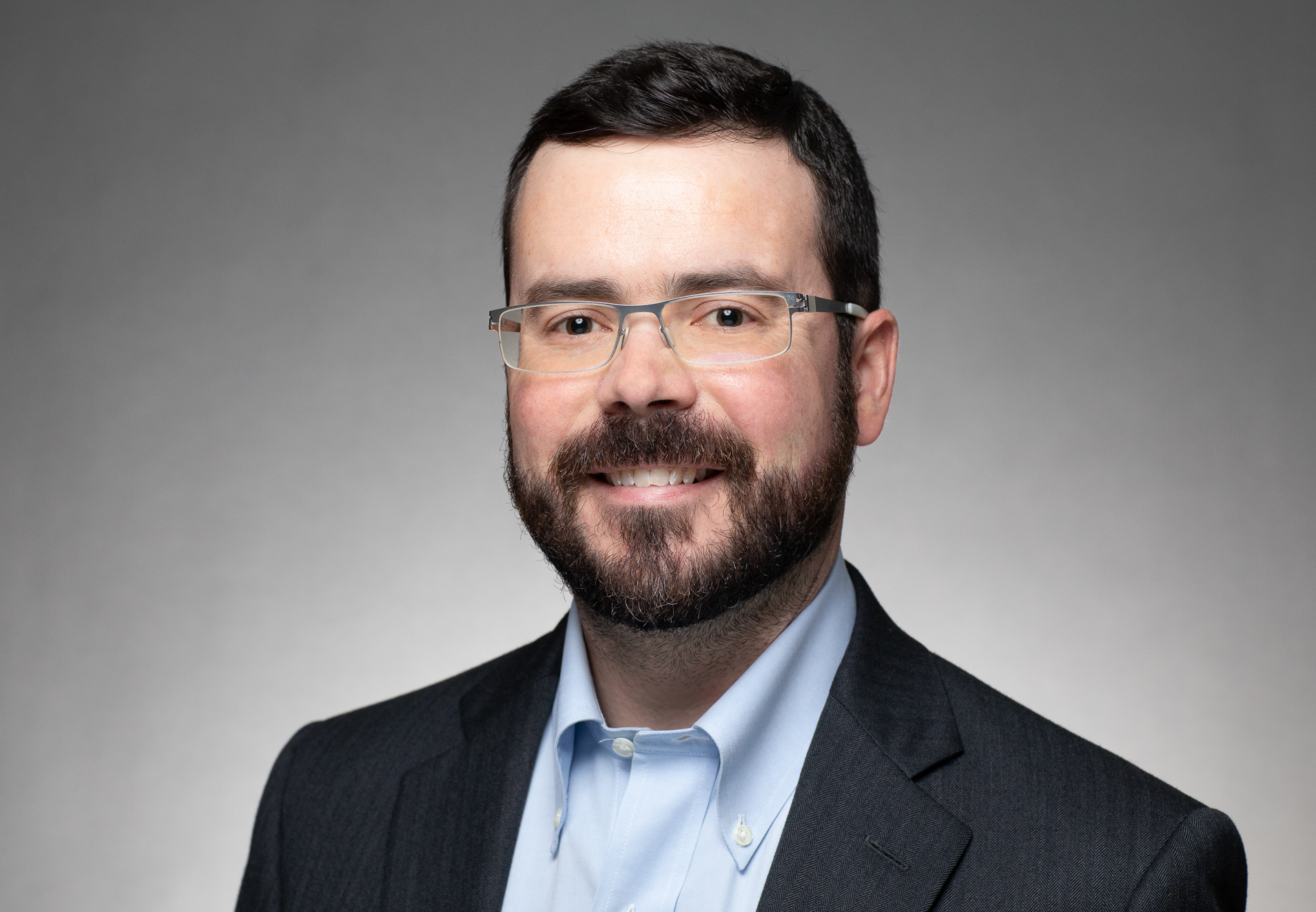 Under the new payment model, primary care clinicians can optimize the mix of services they provide. They can communicate with patients via video conferences, phone calls, even text messages when appropriate, dedicate time to coordinating care with other providers, and make other efforts to promote health, manage chronic conditions and support patients with critical needs—all without jeopardizing their practice revenues.
Independent medical practices under pressure
Such flexibility is essential to design better health care, and that has been highlighted during the ongoing pandemic, Song said. 
"COVID heightens the economic motivation for a payment model like this, which would better protect practices from anything in society that unexpectedly keeps people home," he added. 
How it works 
In development for more than 18 months, the pilot builds on a decade of Blue Cross' innovative partnerships with provider groups.
The health plan's first such model, known as the Alternative Quality Contract, debuted in 2009 as a new way to reimburse doctors by rewarding the value of care over the volume of care.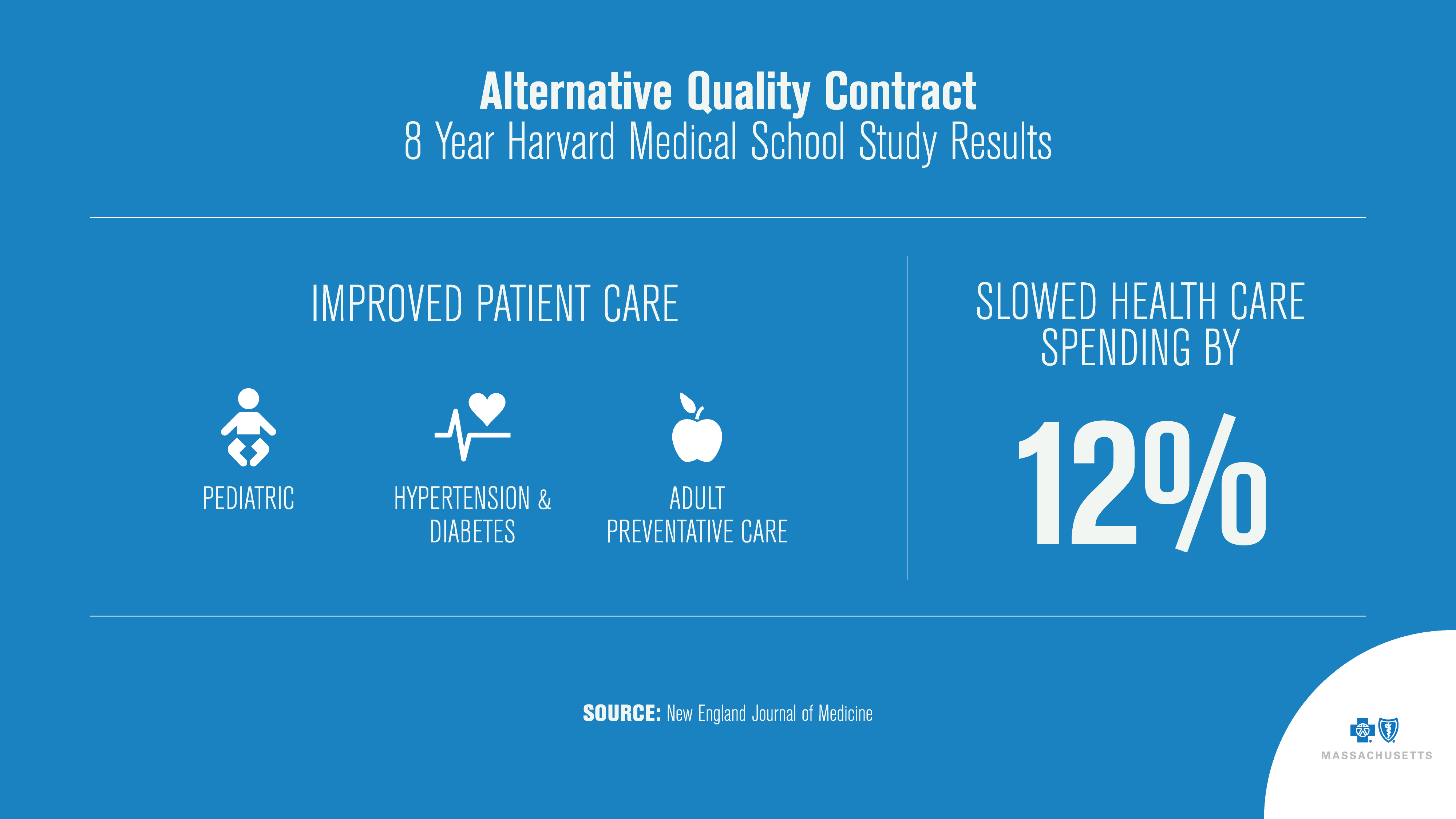 Today, more than 80% of Blue Cross' physicians and hospitals participate in the AQC. Around the country, hundreds of accountable care organizations that care for millions of patients have adopted the principles of the AQC too. 
Long-term studies by Harvard Medical School show the AQC is associated with slower growth in medical spending and improved quality of care. 
Previously, such "value-based models" were only available for practices that treat more than 10,000 Blue Cross patients annually, partially because smaller practices would have found it challenging to balance the steep costs of even a few significantly ill patients with a smaller pool of members.

"That's why larger provider groups have tended to be better suited for value-based payment models to date," Song said.

Now, Blue Cross has enhanced its value based care models to limit the amount of financial risk and make the model stable for smaller practices. The new independent primary care group AQC pilot is available for a limited number of medical groups with 1,000 to 20,000 commercially insured members. There is also an immediate support payment available to provide assistance in 2020 for independent primary care physicians that adopt the model.
The contract gives small practices the freedom to care for their patients in the most effective way possible, and the incentive payments give primary care groups the ability to receive significantly more in revenue while keeping their patients healthier and delivering lower overall medical costs for patients and employers.
- said Christian Lassonde, a Blue Cross senior actuary with responsibility for contract design
The initial rollout will be limited and carefully paced to provide time to monitor results. 
"We're excited to learn from this independent primary care group AQC pilot, and we're hopeful it will be an important step forward for payment innovation," Lassonde said. 
An opportunity for change
The current crisis presents a moment of reckoning and opportunity for both health care organizations and health policy makers, experts say.
Medical and payor communities should reflect on the current situation and decide if it's time for structural changes, including a thoughtful departure from pure fee-for-service payment methods in at least some areas of health care, Song said. 

"COVID is a cautionary tale and a useful lesson for providers and policymakers. However, we shouldn't look at this as a one-time event," he said. "It shows us the potential financial perils of practices dependent on in-person, fee-for-service revenue to survive." 
Did you find this article informative?
All Coverage content can be reprinted for free.
Read more here.
---
PHOTO OF DR. ZIRUI SONG BY FAITH NINIVAGGI AND PHOTO OF DR. MARK FRIEDBERG BY MICHAEL GRIMMETT