Dec 9, 2019
New tools for medication management
More than half the adults in the United States have been through it: receiving a chronic illness diagnosis, forced to come to terms with a lifetime battle ahead.
And of all the challenges such an illness might present, people rarely anticipate one of the biggest issues plaguing patients with long-term conditions – sticking to complex regimens of multiple medications. 
That is something that millions of Americans struggle with every day. 
"People are pretty stressed out about how to really manage and synchronize how all their medications work together," said Katie Catlender, vice president of customer experience, strategy and operations for the not-for-profit health plan Blue Cross Blue Shield of Massachusetts, which is launching a new partnership to meet patients' needs. "They're often spending a lot of time and energy going to several different pharmacies. People want more convenience."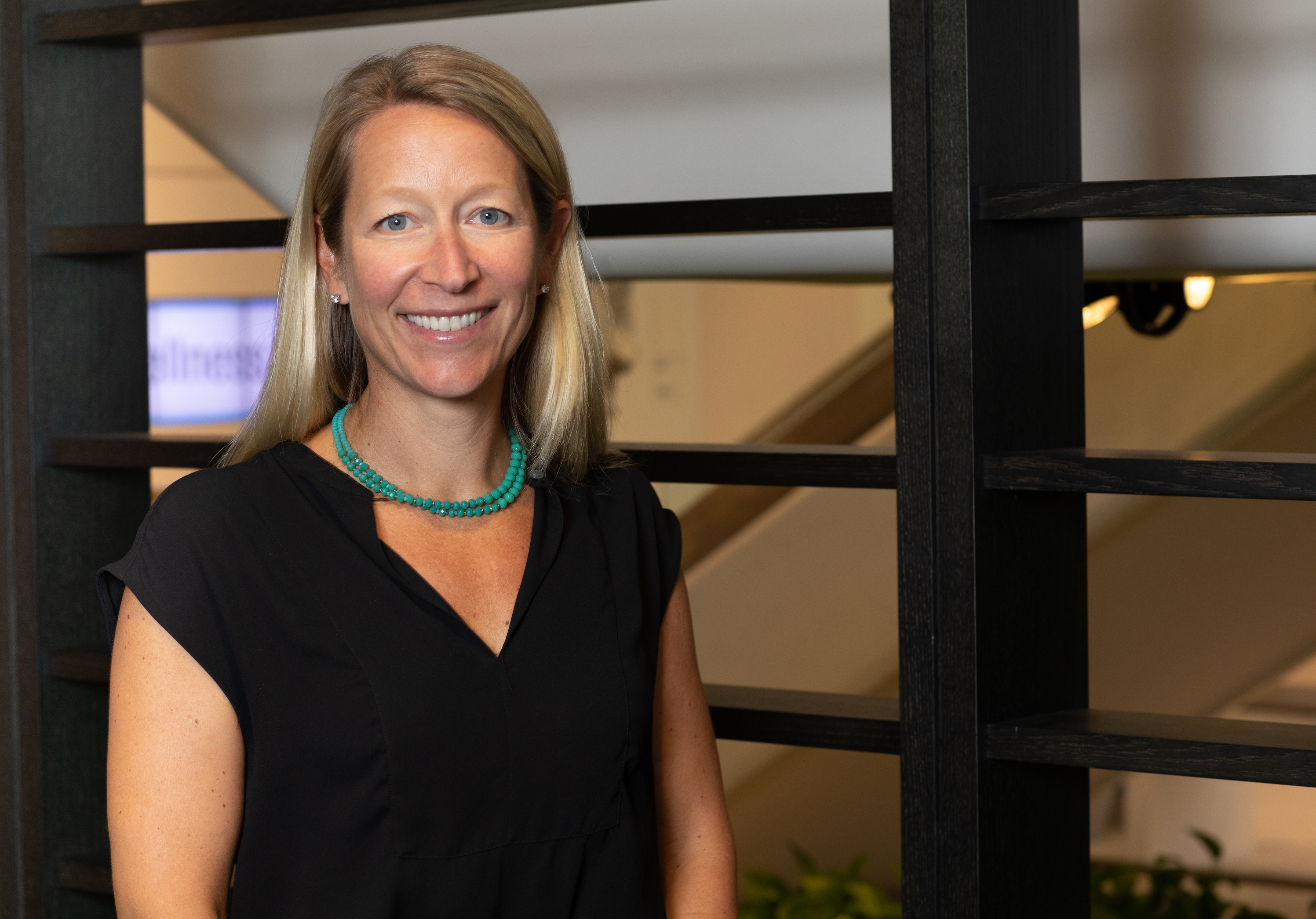 The evidence isn't just anecdotal – according to the Centers for Disease Control and Prevention, about 50% of prescriptions that are filled are not taken correctly. Health care costs associated with nonadherence have grown to about $100–$300 billion spent annually.
"It's a pretty severe problem, and there are several different elements to it," said Dr. Jeffrey Schnipper, research director for the division of general internal medicine and primary care at Brigham and Women's Hospital. "Our health care system is so confusing and non-patient centered. We have systems that don't talk to each other. Polypharmacy is a huge issue, and it is difficult to manage those regimens."
There are several things that can go wrong between issuing a prescription and taking the proper doses, Schnipper noted. Patients may get off course if their routines change – for example, taking a vacation might create a gap in management.
It is also common for people to fall behind on filling their prescriptions, particularly if they are forced to go to multiple pharmacies. 
"Patients will sporadically miss doses or won't get their refills on time, and some stop taking their medications altogether," Schnipper said. "All of those things can go wrong and they do go wrong."
Medication mismanagement is a well-known difficulty in the health care field, Schnipper said, and there is no easy solution. It is drawing increasing attention as rates of diabetes and other chronic conditions rise among Americans.  
Some of the work, Schnipper said, can be done on the doctor's end. According to a study in the Journal of General Internal Medicine, 32% of patients overall and 24% of elderly patients with three or more chronic conditions reported not having talked with their doctor about all their different medicines in the last 12 months. It is important, Schnipper said, for doctors, nurses or pharmacists to counsel patients who take multiple medications, especially before they leave the hospital, and to make sure family members are present so there is someone to help the patient stick to a medication plan. It also helps to follow up with the patient regularly to make sure the routine is being followed properly. 
But there is only so much doctors can do, and rising need is driving innovation. In 2017, the U.S. Food and Drug Administration approved the first "digital pill," which sends a signal to a wearable sensor when a patient has taken the medication, and that information is then sent to a doctor's office.
Other high-tech options are becoming more widely available. The Medicube pill dispenser dispenses each dose of a medication regimen at home, can be programmed remotely if the regimen changes, issues audio reminders, and can send emails and messages to the patients or family members if the dispensed medications are not removed from the device on time. 
And PillPack, an Amazon company, is a pharmacy that fills prescriptions for customers in pre-sorted packs. Blue Cross Blue Shield of Massachusetts recently added adigital integration platform that makes it easier for members to sign up for PillPack, said Catlender. 
Eligible Blue Cross members who take four or more medications will be able to use MyBlue, the health plan's digital portal, to go through an easy enrollment process and sign up for PillPack. Blue Cross will populate the sign-up with what is already known about the member, like prescription history and home  address. It is a three-step process that allows the health plan to get the information to PillPack very quickly.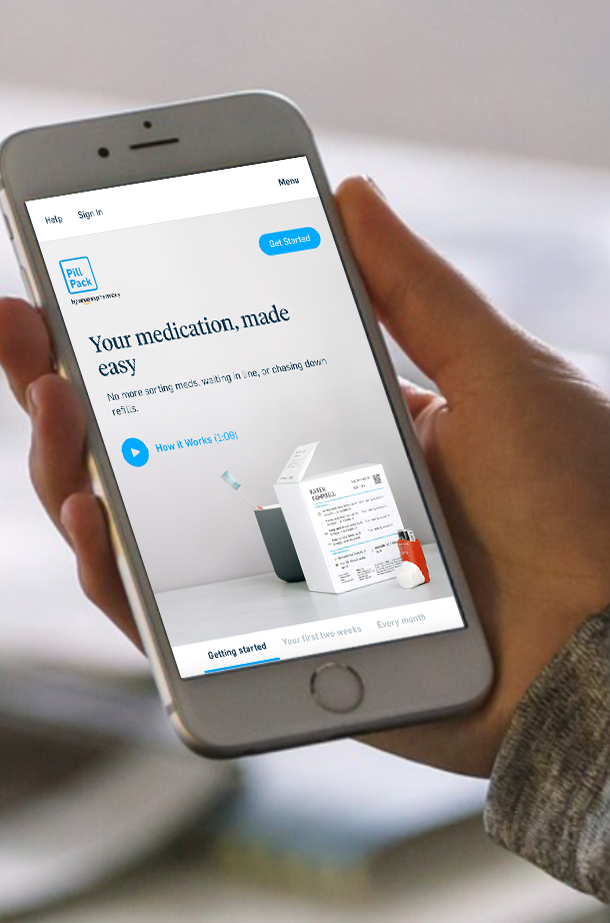 Medications are home-delivered with customized dosing packaging with the date, time, medication name and strength plus a medication label that has a picture of each pill and notes on how it should be taken. PillPack proactively contacts the member's doctor about prescription refills to ensure there are no gaps in medication, and does ongoing prescription checking to ensure there are no adverse medication interactions.
The members who will benefit the most from the service are those taking multiple medications for hypertension or other cardiovascular issues, diabetes, hyperlipidemia – abnormally high fats in the blood – asthma, or depression, Catlender said. 
"We hope the program will provide members with a convenient way to manage their medications so they can get back to focusing on what's most important to them," Catlender said. 
PillPack, launched in 2014 and headquartered in Somerville, Mass., aims to reduce stress for patients juggling multiple pill bottles and get the medication to them even before they need it, said Jacquelyn Miller, head of communications for PillPack. 
"You can picture trying to organize dozens of pill bottles and having a sewing basket full of prescriptions," Miller said. "We try to simplify that. Some people go to the pharmacy multiple times each month or even each week."
The program is PillPack's first digital sign-up integration with a health plan, said Miller.
PillPack is in network with most major health plans, including Blue Cross Blue Shield of Massachusetts. There are no additional subscription, service or shipping fees, and those who use the service have 24/7 access to a pharmacist over the phone or online. 
"This partnership with Blue Cross is a great step for integration," Miller said. "We're eager to continue to work with partners across the industry."
---
PHOTO OF KATIE CATLENDER BY MICHAEL GRIMMETT