Dec 24, 2022
Older adults reconnect and re-energize
Free fitness programs are offering older adults a welcome way to re-energize and reconnect after a long homebound year.
"People bring friends, sisters, husbands and wives to class," said Ivor Edmonds, a chair yoga instructor with the Boston Park Fitness Program which is sponsored by the not-for-profit health plan Blue Cross Blue Shield of Massachusetts.
One of many offerings in the program, which reaches every neighborhood in Boston, the chair yoga class was created specifically to benefit older folks as well as people who are obese or have mobility issues. The class, which incorporates most traditional yoga poses, has helped provide a fitness outlet for seniors and, perhaps more importantly during a time of isolation, a sense of community.
"The seniors will call their friends when they are not in class and say 'oh so and so is supposed to be here,'" Edmonds said. "They jump out and call their friends and bring them in."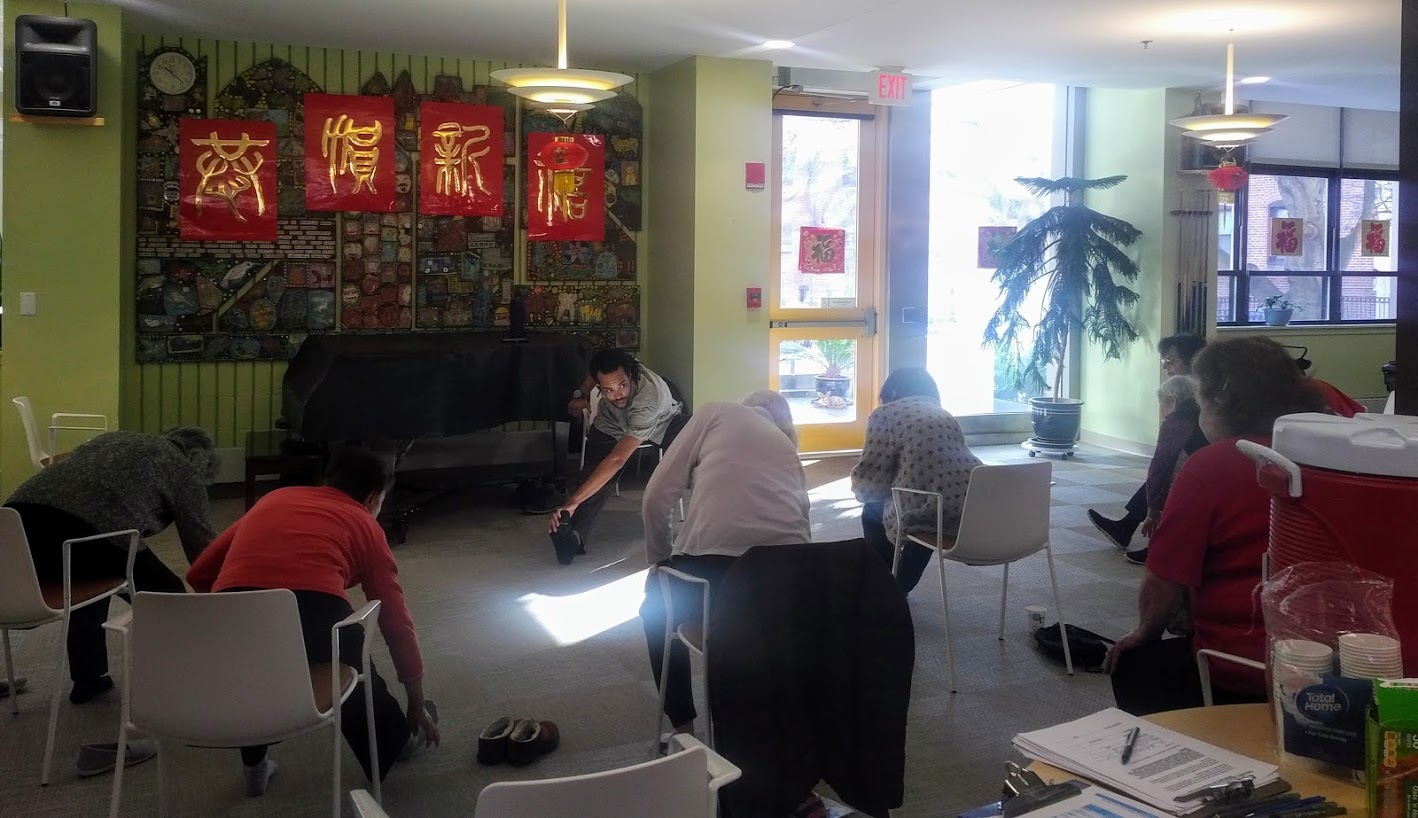 Studies have found exercise is not only important for physical health, but can help improve emotional health, build social connections and lower stress levels. The need for connection and stress relief is greater than ever among older adults: According to the Census Bureau's Household Pulse Survey, 1 in 4 adults ages 65 and older reported anxiety or depression in August 2020, a significantly higher rate than the 1 in 10 older adults with Medicare who reported depression or anxiety in 2018.
The vast majority of people who take his chair yoga class have never practiced before, he said.
"I think people come in generally scared to do this type of movement and stretching, but after the first class they generally like it," Edmonds said.
---
Chair Yoga Instructional Video
 
---
During the pandemic, the series shifted to a fully virtual setting. While Zoom classes will still be offered for people who might want to work out in their homes or who are still hesitant to go out in public, Edmonds said he enjoys in-person instruction too.
"The seniors I work with treat me, not quite like a son, but they have an emotional connection to me," he said. "They are excited to come back."
Jennifer Widener, who manages the Boston Park Fitness Program, said she has also gotten to know a number of the older adults who take Edmonds' chair yoga classes or other classes. 
"The community has been fantastic," Widener said. "It grows and people look out for one another."
The benefits, especially during a pandemic, have been significant for older people who have been especially vulnerable to the virus. 
Edmonds, who is certified in a number of healing arts, noted he used some of the same breathing techniques and lung exercises that were being used for recuperating COVID-19 patients in hospitals.
"Deep breathing exercises can be beneficial," he said. "I could feel that some of their anxiety around COVID and respiratory issues, at least for that hour, abated."
"Exercise is proven to be a mood booster," Widener agreed, "and it decreases symptoms of anxiety and depression."
Did you find this column informative?
All Coverage content can be reprinted for free.
Read more here.