Jul 19, 2019
Playtime, with a purpose: Physical activity boosts young brains
Foam footballs, the clatter of hula hoops and the chatter of excited children filled the air in the gym at Memorial Elementary School in Natick, Mass., on a recent autumn morning. "Organized chaos," physical education teacher Jen Pascarelli called it. 
Soon after 8 a.m., with Pascarelli's firm but kind direction, the play became purposeful. This was a BOKS morning – short for Build Our Kid's Success – a 12-week, before-school program that engages children in directed physical activity for up to 45 minutes two to three days a week. Sessions are led by teachers trained by BOKS, a Boston-based nonprofit, and by parent volunteers.
As schools devote more time to academics to better prepare students for standardized tests, and with budget cuts limiting resources, children are spending less time in the gym and on the playground. Organizations including BOKS and the nonprofit Playworks, both sponsored by Blue Cross Blue Shield of Massachusetts, are filling the activity gap. 
And their focus is more on the brain than the body.  
---
"There is so much evidence on the profound impact that exercise has on our kids," said Kathleen Tullie, founder of BOKS. "We know they do better academically, physically and socially, so why wouldn't every school day start with play and physical activity?" 
---
The BOKS program focuses on running and the development of an athletic skill each week. In one recent session, students worked in pairs doing a set of sit-ups, then got up and ran around the gym before returning to do more sit-ups. Later, they did a sit-up relay – passing a series of objects, like a ball, along a row of students and then back using only their feet. Not only were the kids exercising their core, they were increasing their heart rate to the level of moderate-to-vigorous exercise.
That exercise, experts say, prepares kids to learn more effectively. 
"The findings are fairly clear: Exercise activates the same nerve cells we use to think and learn. The attention system is turned on," said Dr. John Ratey, author of the book "Spark- The Revolutionary New Science of Exercise and the Brain," and Tullie's inspiration to start BOKS. 
BOKS, said Memorial Elementary first grader Jake O'Toole, "makes me feel strong and helps me to stay in my seat" during class.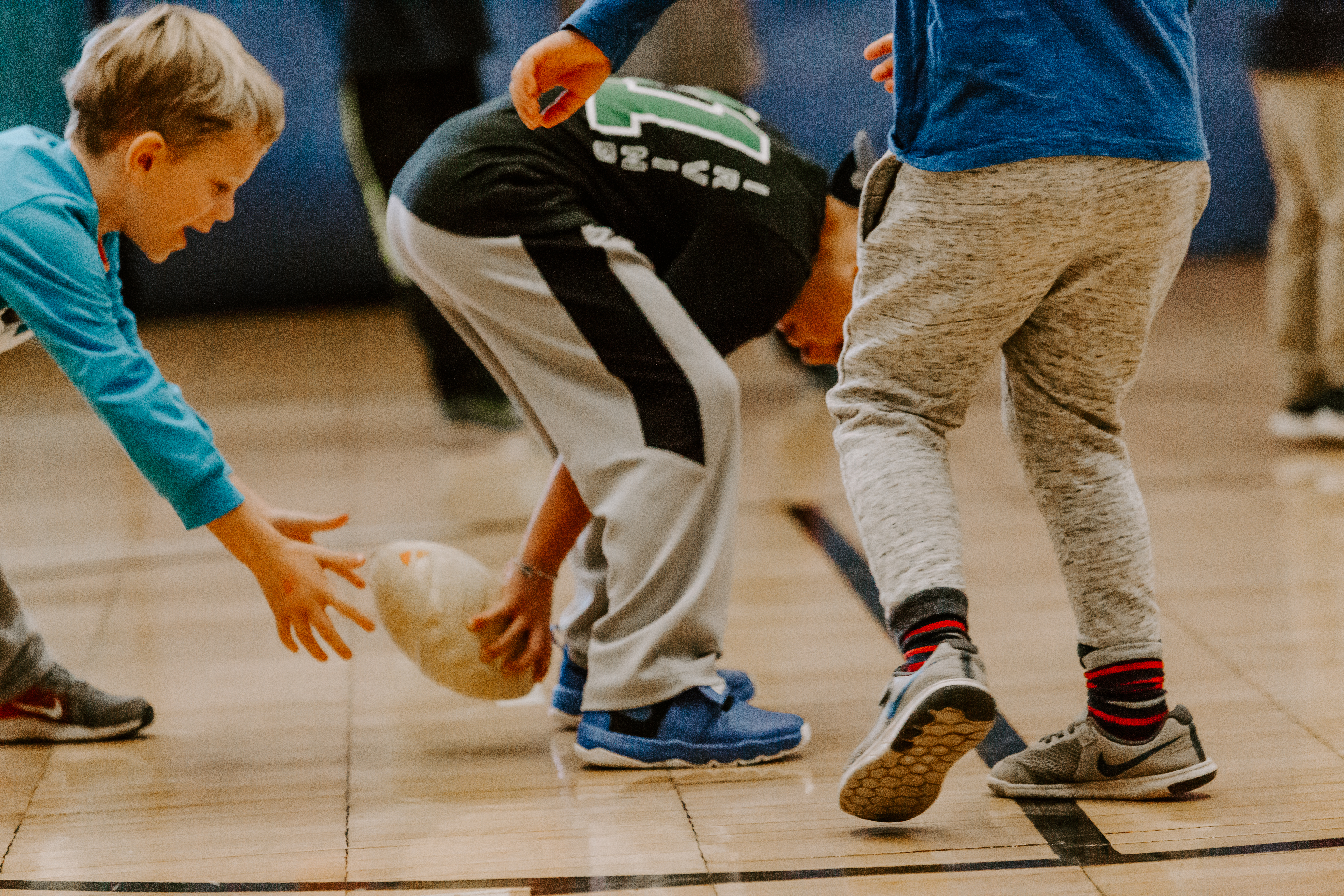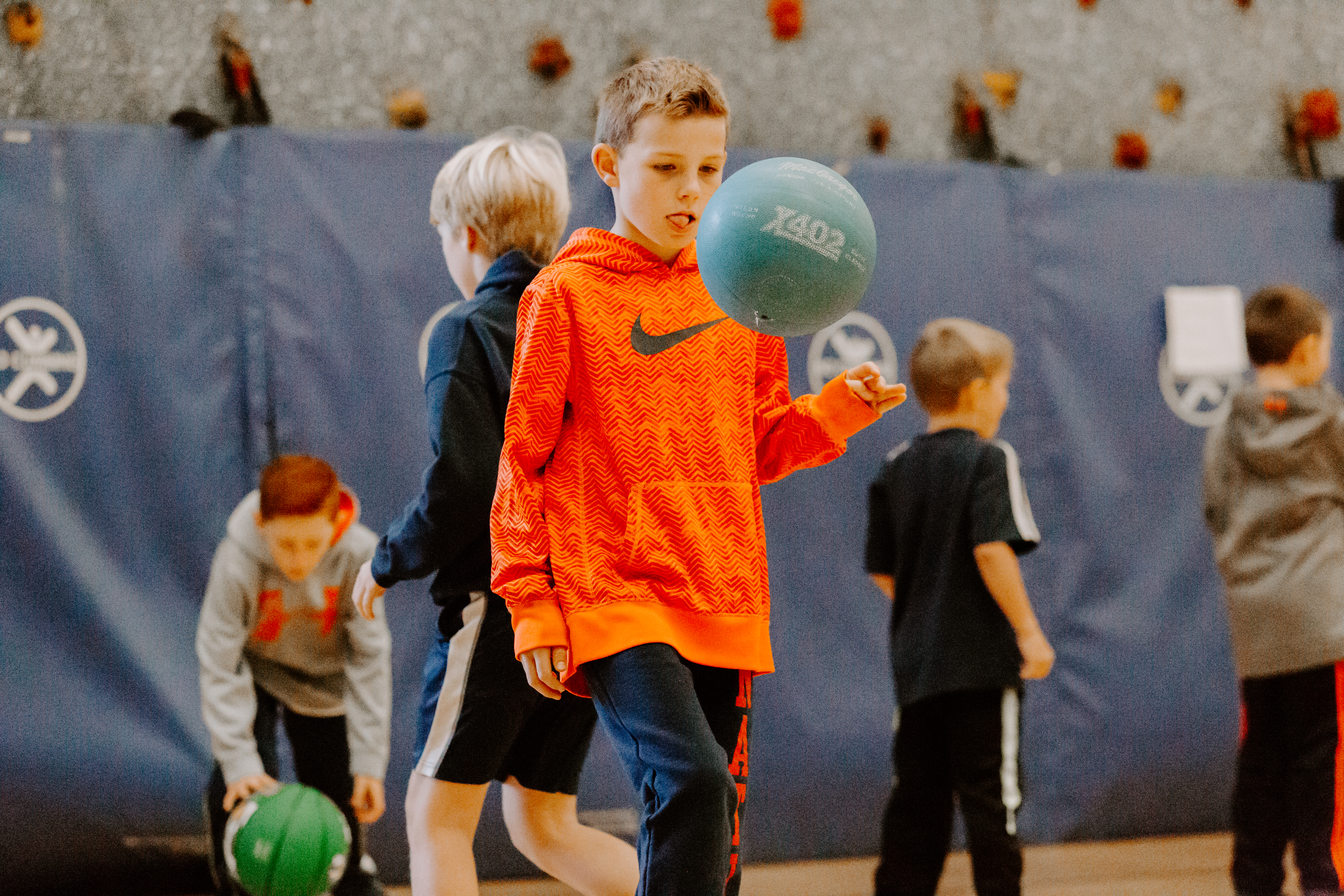 A three-year study of BOKS by the National Institute on Out-of-School Time found teachers and parents reported that students who participated in the program showed significant improvement in two executive functions. The first is working memory – being able remember and recall an idea or information; and the second is shift skills - the ability to transition from one situation, task or problem to focus on another. 
Those skills are crucial for today's students, noted Dr. Georgia Hall, lead researcher of the study and director of the Institute. As teachers and students are under pressure to meet increasingly stringent academic goals measured by standardized tests, every minute of instruction counts. 
"Schools can't afford to lose even five minutes of class time if a teacher gets bogged down helping a student transition from one activity to the next," Hall said. Improved recall and focus are "critical skills that contribute to a successful classroom experience."   
Active play also can help create more cooperative, less disruptive learning environments, said Jon Gay, executive director of the nonprofit Playworks New England. "We partner with classroom teachers to identify skills that kids need to learn around respect, inclusion, teamwork."  
According to a survey of educators at schools participating in Playworks:
97 percent of teachers report more cooperation among students. 
96 percent of teachers report students are better able to focus
86 percent of teachers report fewer classroom disruptions
"Playworks has transformed our environment," said Michelle Burnett, principal of the James J. Chittick Elementary School in Boston. Burnett says Playworks teaches conflict resolution, communication, and cooperation -- skills that have reduced disciplinary issues on the playground and in the classroom and led to children working better together.
Kids can vouch for that. 
"It's really fun and great to get exercise before school starts," said Katie Borrelli, a fourth grader at Memorial . "It gets all your energy out so you're not hyped up when you take a test."
---
PHOTOS BY STEPHANIE PAULOVICH