Jun 5, 2023
Supporting access to care for depression
At 37, Stephanie Hansbury, a mom of two, was diagnosed with a rare form of breast cancer that led to a double mastectomy and a series of chemotherapy appointments, endured alone due to COVID protocols.
It was a brutal ordeal, and through it all, she had one fear. 
"I was terrified when I was diagnosed that I would not be able to take care of my kids," she recalls.
She was pronounced cancer-free in April 2021, but the mental toll had just begun to hit home.
"During my treatment, I went on automatic. Everyone told me, 'You're doing so well,' and I thought, 'What else am I supposed to do?' I think I had been suppressing everything to get through it, so when it was over, there were days when I didn't get out of bed. I couldn't motivate myself to do anything."
---
Watch Stephanie's story here
---
Hansbury was suffering from major depression, a mental health condition that brings a despairing mood and loss of pleasure and interest in activities to the point where it impairs functioning and daily life. The condition, which can stem from biochemical imbalances and can be triggered by stressors, affects an average 21 million Americans annually.
Last summer, Hansbury began getting counseling from a psychologist and seeing a psychiatrist, who prescribed an antidepressant. At first, she didn't want to take medication, but today, she's glad she did.
"It took a little bit of time to kick in, and my psychiatrist and I had to adjust the dosage a few times, but I've really settled in now," she said. 
Once the medication kicked in, I was a much more present parent, and a much more present employee.

Several months later, Hansbury said, "I'm feeling a lot better. I think it took a while for the magnitude of what I had been through to register and for me to realize after my cancer diagnosis and treatment that I was not going to be the same person. I was not just going to put it behind me. This is a part of me now."
Treating major depression
Medication coupled with psychotherapy can help alleviate major depression, according to a wide body of research, said psychiatrist Dr. Kerry-Ann Williams. 
Medication can help address the biological aspects of this illness, and therapy can help address the psychological aspects. Medication can be especially effective at decreasing the risk of suicide and hospitalization among people with major depression.

- Dr. Kerry-Ann Williams said
The effectiveness of antidepressants stems from the brain's complex biochemistry, where hormones such as serotonin work in a delicate circuit to regulate mood, said Dr. Greg Harris, a practicing psychiatrist and senior medical director of behavioral health at Blue Cross Blue Shield of Massachusetts.
"Antidepressants make sure that circuit is functioning well, which can help improve your mood, sleep, energy, concentration and motivation, while psychotherapy can help you build better skills, habits and patterns that also can elevate your mood and help you maintain your mental health."
Several types of prescription medications can treat major depression. For example, selective serotonin reuptake inhibitors or SSRIs, a common choice, help retain serotonin in the nervous system.
As with any medication, patients should be aware of how antidepressants work.
There can be side effects. "We work to find a medication where the benefits outweigh the side effects," Williams said.
They can take a while to kick in. "I tell my patients they shouldn't feel discouraged if it takes several weeks to start working," Harris said. 
Continuing to take the medication for a sustained period may be necessary to avoid a relapse. "Just like blood pressure medication, you often have to keep taking the medication for it to work properly," Williams said. 
Your doctor can help you find the medication and dosage that work best for you. "Unfortunately, we don't have a test that will tell you the particular medication that will work for you at the specific dosage," Harris says. "We have many good treatment options for major depression, but we don't always get it right the first time. My expectation is that everyone will go into remission, but we have to stick with it and work together to find the right treatment."
They are safe to take long term. 
If you want to stop taking the medication, talk to your doctor. "It's best to taper them over a few months to avoid side effects while monitoring your mental health," Harris said.
Breaking down barriers
Blue Cross' annual spending on mental health services for its members has doubled since the start of the COVID-19 pandemic, reaching $1.3 billion in 2022, as Americans experienced higher levels of stress and a greater willingness to seek help.
"Access to high-quality, convenient and affordable mental health care has never been more important," said Sarah Iselin, Blue Cross' president and CEO. "We're working hard to expand our network and help members find the right care, when they need it. We are committed to this work because it is the right thing to do for our members and our community."
Blue Cross' mental health provider network has grown by 50% over the past five years, and now includes more than 18,000 clinicians, with further expansion and new digital tools coming this year. 
Depression can strike anyone, but historically, access to mental health treatment has been less equitable. 
"Not all of our communities have been well served by medicine in general and psychiatry in particular," Harris said. "We need to acknowledge the disparities that exist and do things differently moving forward. At Blue Cross, we're endeavoring to do better."
The not-for-profit health plan analyzed claims data for more than 1.3 million members, and last fall published the state's first public report of 48 standard health measures broken down by race. Among the findings: Black and Hispanic members were approximately 15-20% less likely than white non-Hispanic members to receive recommended antidepressant medication management.
In response, Blue Cross is collaborating closely with the medical community to examine and address underlying causes of inequities.
"This is a priority for us as a health plan," Harris said.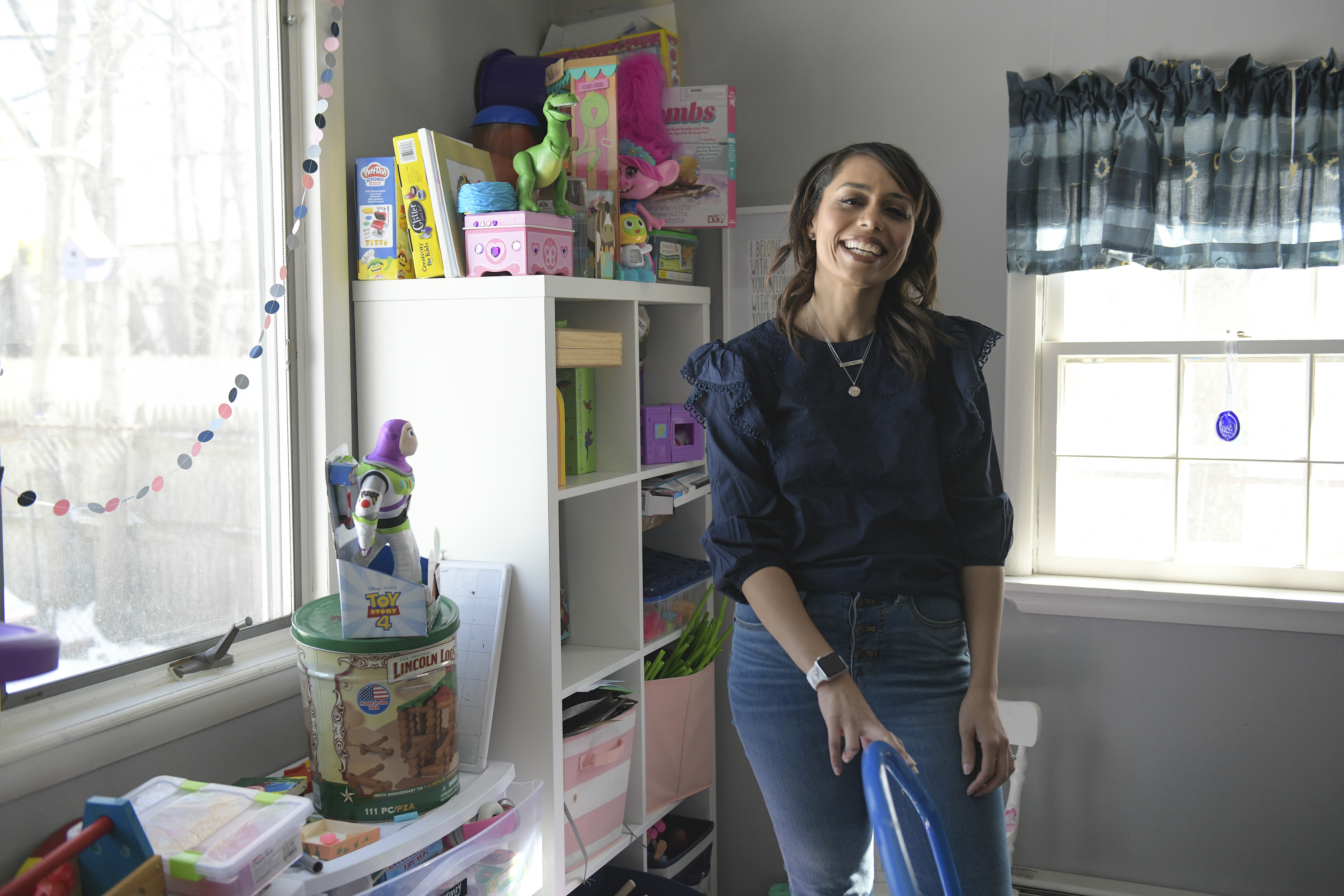 Taking charge
When it comes to mental health, information is power, Williams said. 
"My top priority is educating patients about mental health," she says. "I let my patients know they're not alone. I tell them many other people have depression, and many other people find medication helpful."
Harris says getting access to the right mental health care can be life-changing.
I tell my patients how brave it is to face depression head on and how important it is to own the illness and not let it own you.

- Dr. Greg Harris agreed

"And I remind them that we have medications we didn't have 100 years ago to help treat this condition that can help them improve their quality of life and take care of themselves and their family." 
Hansbury has become an advocate of such proactive approaches.
"If you feel something is wrong—physically or emotionally—don't ignore it. Keep pushing until you get an answer," she said. "And make sure you find a provider you trust. It's not always easy to find a provider you fit with, but I encourage people to keep trying. It's worth it for your health."
 
Are you a Blue Cross Blue Shield of Massachusetts member who is looking for a therapist? Call 1-888-389-7764 or use our Find a Doctor & Estimate Costs tool to find licensed therapists.
If your plan includes our telehealth benefit, you can talk to a licensed professional remotely using Well Connection via your smartphone or computer -- it's convenient and confidential. Get started.
---
PHOTO OF STEPHANIE HANSBURY BY FAITH NINIVAGGI