Dec 6, 2022
Questions about the new COVID boosters for kids?
Safe and effective COVID-19 booster shots can help protect kids during the busy holiday party and travel season, clinicians say. 
"We know these boosters are safe and they will likely decrease severe illnesses, including hospitalizations and deaths," said Dr. Todd Ellerin, director of infectious diseases and vice chairman of the department of medicine at South Shore Hospital. "All of us want our kids to have a healthy, normal holiday season and boosters are a great tool to help us do that."
What's different about the new boosters?
Like the flu vaccine, which is updated every year to match the strain that is circulating, the new "bivalent" boosters from Moderna and Pfizer were reformulated to protect against the original COVID strain as well as the Omicron variant that has been dominant in recent months. Currently, so-called "scrabble" offshoots of Omicron are dominant.
"Parents and children should be reassured by the essentially billions of people around the world who have gotten COVID vaccines over the past three years," he said.
We know the safety profile of this vaccine
said Dr. Todd Ellerin
And the protection they offer against severe illness is critical.
"While the absolute risk of severe illness occurring in kids is much lower than, say, the elderly or immunocompromised, we are still seeing hundreds of children dying each year of COVID-19, so boosters are a really important tool," Ellerin said.
In June 2022, unvaccinated people ages 5 years and up had 8X higher COVID-19-associated death rates compared to those with at least one booster dose, CDC researchers found.
Who is eligible to get boosted?
Everyone age 5 years or older should get a COVID booster shot if it has been at least 2 months since their last COVID-19 vaccine dose, according to the CDC.Ellerin said he generally advises waiting wait about four months after infection or prior vaccination before getting the booster.
The updated Pfizer booster vaccine can be given to people 5 years old and older.  People 6 years old and older can get either the updated Pfizer booster vaccine or the updated Moderna booster vaccine. The booster does not need to be the same vaccine brand as the original COVID-19 vaccination.  
Use this tool to see when your child is eligible.  
Are there side effects?
The side effects from the bivalent booster have been similar in children as adults, including local injection site reactions and other mild symptoms such as headache or fatigue.
"They are common symptoms, but most of them are mild to moderate and they go away quickly," Ellerin said. "Most of them resolve in a day or two."
"If you're concerned about the vaccine, talk with your child's pediatrician," Ellerin said. "Parents have every right to have questions, and shouldn't be afraid to ask them."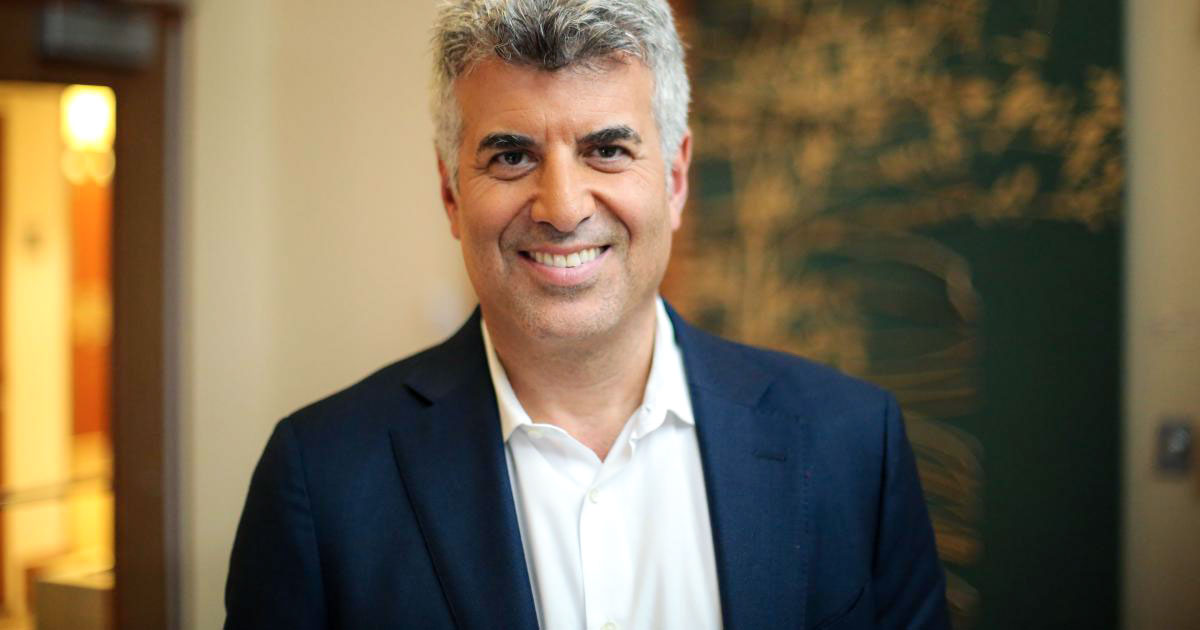 Where can my child get a booster shot?
Boosters, like all COVID-19 vaccines, are free and widely available. Kids can get shots at their pediatrician's office. Nationally, you also can find a site via https://www.vaccines.gov/. In Massachusetts, you can sign up for an appointment in Massachusetts through VaxFinder or by calling 211.
Don't forget flu season!
As we head into the winter holiday season, we're facing multiple public health challenges, Ellerin noted: new COVID variants, a severe respiratory syncytial virus that is hitting infants especially hard, and influenza cases on the rise. There's no RSV vaccine, so to protect kids, a flu shot is critical, Ellerin said. 
"This is a great time to get the seasonal flu shot," Ellerin said. "Kids can get boosted and get their flu shot at the same time at many pharmacies and other sites. Both vaccines are free, safe, effective and can make sure children and families stay healthy and able to do the things they love this year."
---
Read more to learn why some of our leaders, caregivers and neighbors decided to get a COVID-19 shot.


IMAGE OF DR. TODD ELLERIN FROM SOUTH SHORE HEALTH