Oct 7, 2019
Read all about it: Coverage debuts
Blue Cross Blue Shield of Massachusetts has launched its own not-for-profit health news site, Coverage, taking a bold step in a new field of corporate journalism that has drawn industries from technology to air travel.
"We believe fact-based, straight-forward health reporting can help our readers make informed decisions about complex health care problems," said Senior Vice President of Corporate Communications & Citizenship Jay McQuaide. "Our mission is to provide that crucial reporting."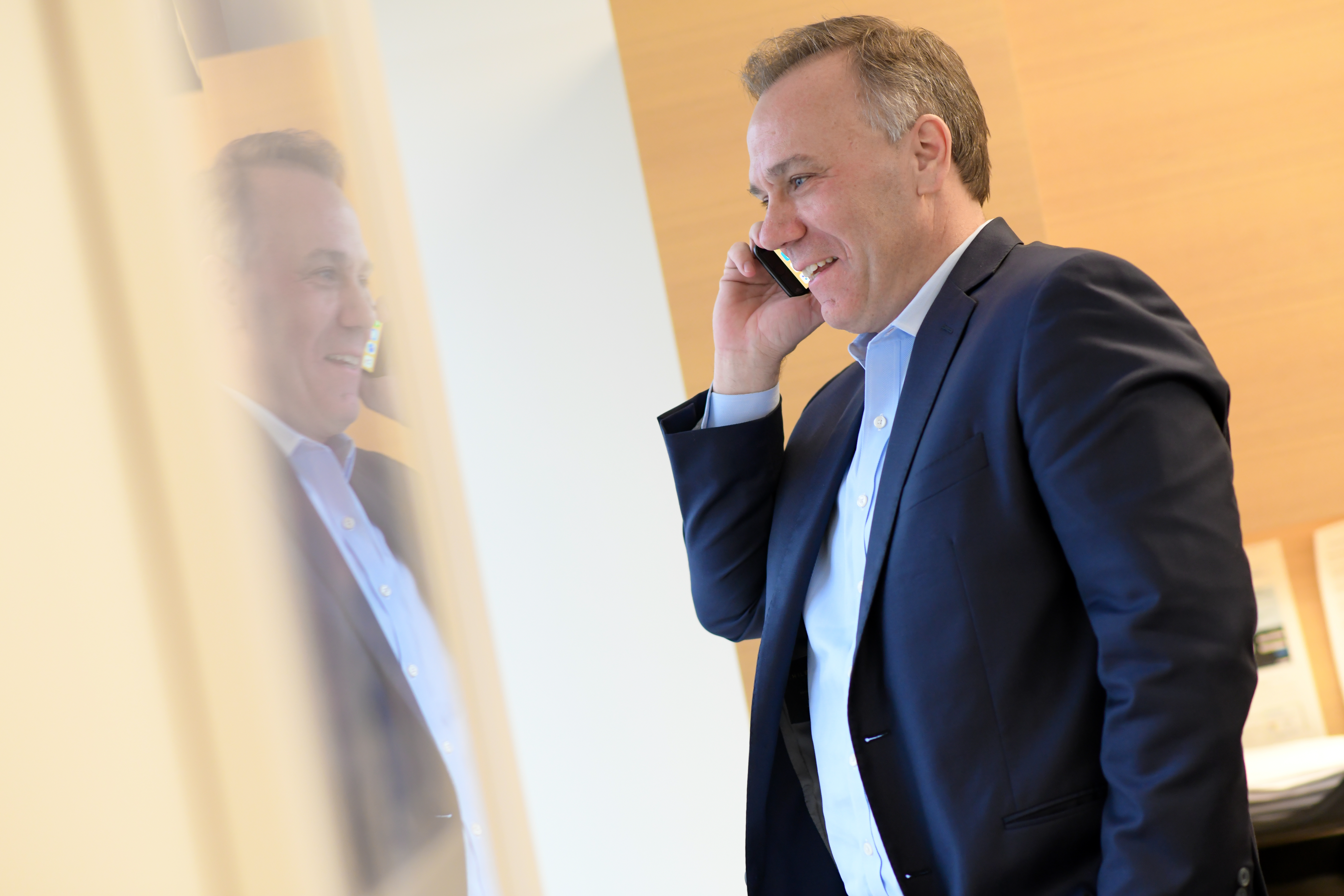 The site features original news stories on preventive care, innovation, wellness and other health issues, all aimed at a general news audience. The articles, photos and videos are available for free republication by media and trade outlets under a Creative Commons license.
"We want physicians, patients, lawmakers, community leaders and everyone else to have free access to our stories," McQuaide said. "That's why we offer news organizations timely articles and analysis that are of interest to local and national readers."
Media experts say brand journalism sites are becoming more common as a way for businesses to engage with customers and the public.
"They've been building momentum for a number of years," said Rick Edmonds, a media business analysis at the Poynter Institute. "It's become a way of dispensing information, covering news."
Among the diverse companies that have embraced brand journalism in recent years are Microsoft, GE, Duke Energy and, this summer, Pittsburgh's airport. 
Brand journalism sites are a way to compete in a landscape of constant, sometimes unreliable information bombardment from social media and simultaneous diminished traditional media coverage, Edmonds said.
"There's a quote I use in class -- there have never been more ways to reach customers but it's never been harder to connect with them," said Gerry Chiaro, a lecturer in media and marketing communications at Northwestern University's Medill School of Journalism. "How do you connect with a customer so the story you're trying to tell has real meaning for them and benefits their lives in some way? Customers are looking for brands and willing to give them a try to help us in some way, make our lives a little easier, a little better. That's essentially the insight into why many brands are adopting storytelling and trying to create an emotional connection." 
Coverage, with a name that plays off its news mission and its health plan parent, is the first brand journalism site by a health plan in Blue Cross' market. Blue Cross, a not-for-profit with 2.8 million members, is the largest health plan in Massachusetts and has a long history of innovation in payment models, opioids, serious illness and other key health issues.
Health news, Edmonds notes, "is a topic of substantial interest. There's less health and science coverage in regional newspapers. I would not think it hard for editors to identify relevant stories that people want to read."
Coverage's managing editor is Jennifer Miller, a former news editor at the Boston Herald. Its contributors comprise Blue Cross communications writers as well as veteran journalists including retired Herald columnist Peter Gelzinis.
"We know consumers are hungry for clear, engaging health news stories that can help explain fascinating issues in a very complex field," Miller said. "We are committed to doing that reporting with eloquence, empathy and clarity."
Content includes personal and inspiring stories like the impact the Massachusetts not-for-profit organization Drug Story Theater is having on a young teen, the process of surviving and beating cancer, and the importance of vaccination.
Like other companies that have launched brand journalism sites, Blue Cross' communications team regards the site as an important new tool.
"We believe telling stories in a journalistic manner complements our best-in-class media relations and marketing," McQuaide said, "while supporting our reputation as a trusted source of health information."
---
PHOTO OF JAY McQUAIDE BY FAITH NINIVAGGI