Jun 26, 2023
A digital clinic for pain relief
Rachael WilderJones has struggled with back pain her entire adult life. 
"I've had back pain since middle school — I don't know anything other than back pain. It's restricting, and it's depressing," said the 37–year old Durham, North Carolina resident, who says the pain has occasionally brought her to tears.
When she was younger, back pain kept WilderJones from pursuing her dream of a career in the Navy, and more recently it has prevented her from doing things she loves, such as kayaking and horseback riding. 
Over the past two decades, WilderJones said she has tried everything to ease her pain—from muscle relaxers, menthol creams and Epsom salt baths to heating pads, massages, hydrotherapy and chiropractic adjustments—some of which were expensive and time-consuming and all of which were ultimately ineffective long term. 
She had almost given up hope. 
Then in late 2019, WilderJones, a customer solutions expert at Blue Cross Blue Shield of North Carolina, got an email from her employer saying they were offering a virtual program free of charge to employees with musculoskeletal pain through a digital clinic called Hinge Health.  
With nothing to lose, WilderJones gave the program a shot. 
What she found was life changing: "After 3-5 weeks, I could see a difference and how the program was helping me." Now, she says, "My back is feeling really, really good. It's a relief I can't even describe. I thought I'd be in pain for the rest of my life."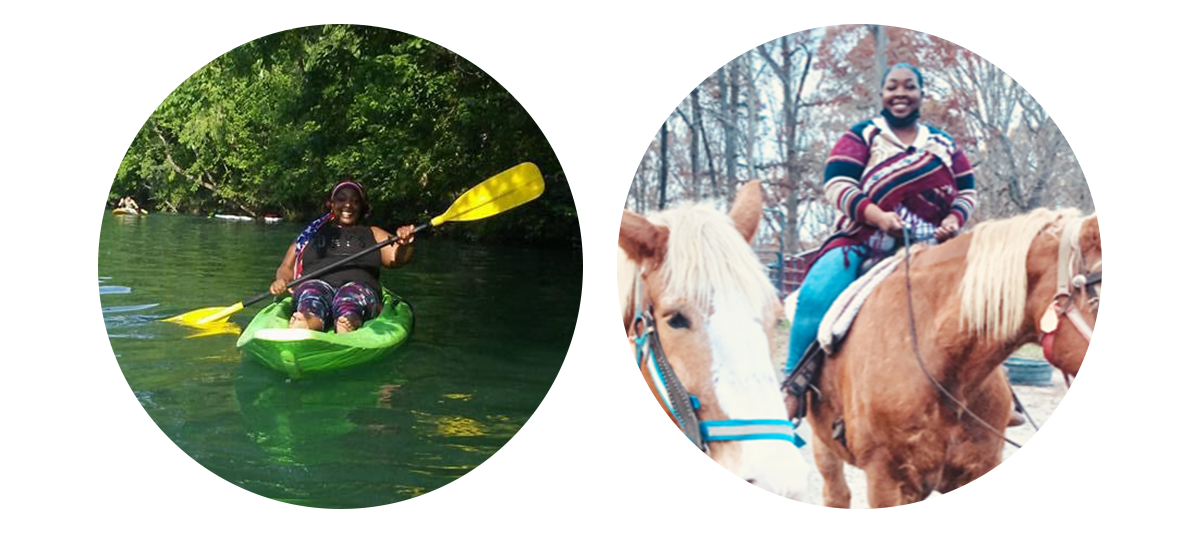 A wave of pain
WilderJones' experience with pain is all too common. More than 126 million Americans (one in two adults) has a musculoskeletal condition, such as knee, back, neck, hip and shoulder pain. 
Contributing to the trend are an aging population, a rise in white collar desk jobs and a corresponding rise in Americans hunching over smart phones and laptops even in their time off, sedentary lifestyles, and poorer health habits overall. 
The COVID-19 pandemic exacerbated the problem, due to growing waistlines, stress levels, and poor ergonomic set-ups as people worked from home. 
Unfortunately, current pain management approaches and treatments, which include pain medications, injections and surgeries, can be expensive — musculoskeletal issues are the No. 1 driver of health care costs in the country ahead of heart disease and diabetes — and invasive and often are not effective.
"The management and treatment of musculoskeletal pain is not done well right now," says Hinge Health Chief Medical Officer Dr. Jeff Krauss. "There is a huge opportunity to decrease costs for everyone and do it better."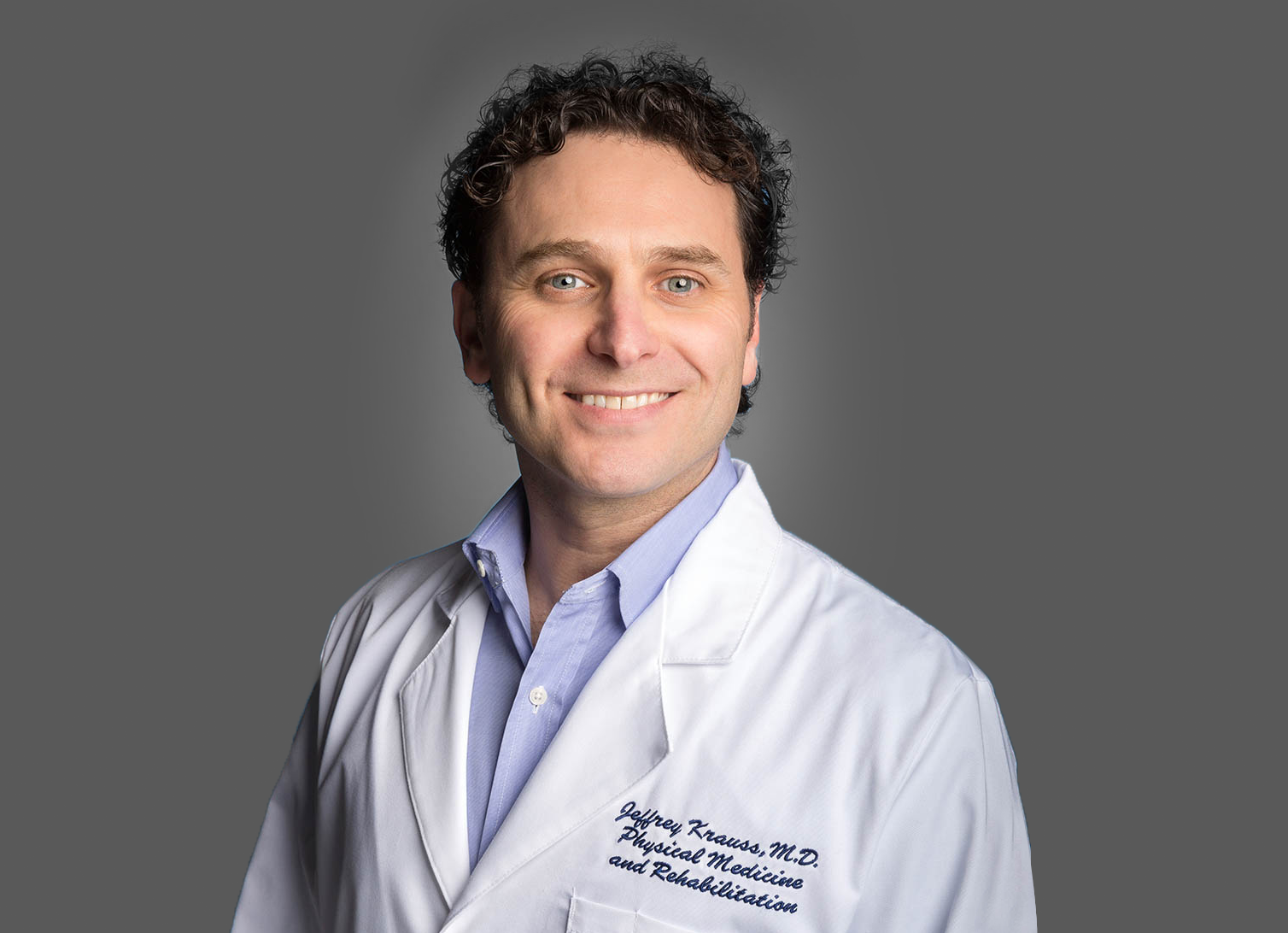 'Lifestyle medicine'
That's where Hinge Health comes in.
People like WilderJones who enroll in Hinge Health's chronic pain program fill out an initial questionnaire and then are given a customized list of exercises and mailed a tablet and sensors to use to ensure they are doing their exercises properly. Each participant also is connected with a health coach and physical therapist who will support them throughout the program. 
Participants also receive education about lifestyle factors that can help them manage their pain long term, including cognitive behavioral therapy modules focused on issues of anxiety and depression, which often accompany chronic pain. 
"We try to treat each person holistically, with the understanding that pain is not just a physical experience but a neurological one as well," Krauss said.
Krauss notes that chronic pain as a condition greatly benefits from "using lifestyle as medicine"—what he refers to as "feet, forks, fingers, sleep, stress and love." 
In other words, Krauss says, Hinge Health encourages exercise, proper nutrition, quitting smoking, adequate sleep, stress management, and social connections, all of which can play a big role in our experience of pain. 
Hinge Health focuses on "movement as a keystone habit," Krauss says. "We want to try to help people make exercise a habit because we know that to treat most chronic musculoskeletal conditions, we need to get people moving — not stop them from moving — and educate them that it's safe and important to move."
Movement is key, agrees Dr. Paul Medrek, associate medical director of occupational health at Brigham and Women's Hospital and physician reviewer at Blue Cross Blue Shield of Massachusetts, which offers Hinge Health to members whose employers purchase the benefit. "I advise people, 'Do what you like, whether that's bowling, walking, gardening, swimming or going to the gym." 
Medrek recommends patients aim for 30 minutes of cardio five times per week and 30 minutes of strength exercises three times per week, although he says, "Any movement is beneficial." Even taking one or two five-minute breaks per hour to stretch and walk around during the workday can help.
And pay attention to sleep and posture. 
"When I get poor sleep my little aches and pains can become big aches and pains," Medrek says. "If you have hip or back pain, it's not just about exercising your hip and back. What's also important is your general health." 
If you experience pain and don't have access to a program like Hinge Health, Medrek offers the following tips: 
Focus on increasing exercise, improving nutrition, quitting smoking, getting enough sleep, and managing stress.
Try exercises tailored to your problem areas.
Try over-the-counter treatments absorbed through your skin, such as capsaicin, salicylates, menthol camphor and anesthetics. 
Try over-the-counter pain relievers such as acetaminophen or ibuprofen but only for a short duration, as these medications have side effects.
If the problem persists, schedule a visit with your primary care provider, and if needed, ask for a referral to see a physical therapist.
"Aches and pains are a fact of life," Medrek says, "but to a large degree these problems are preventable and treatable through lifestyle changes."
Simple Home Exercises For Back Pain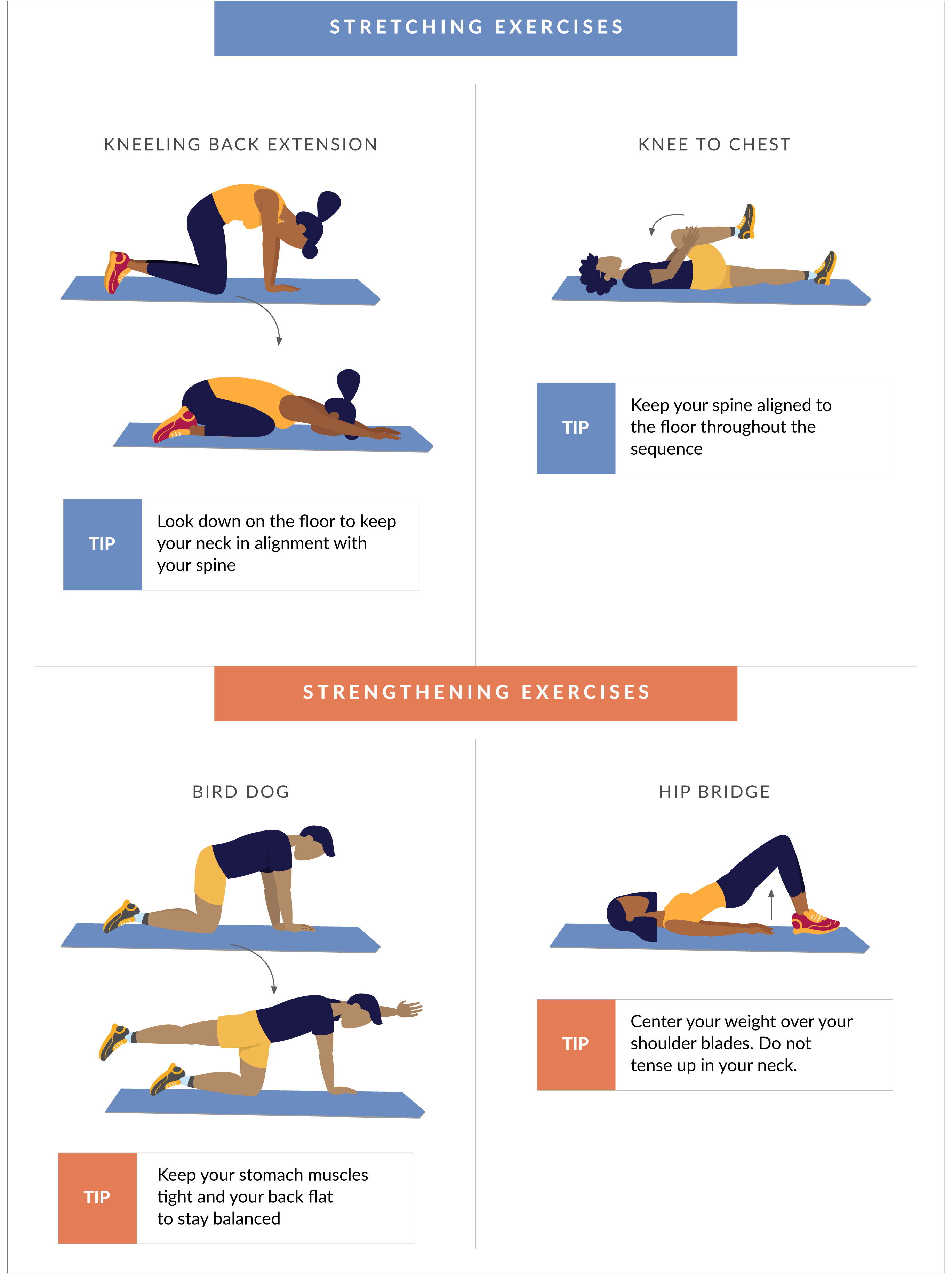 Making a difference
Hinge Health's program has made an impact with patients like WilderJones. In a survey of 10,000 patients published last May, 80% of participants said they experienced a reduction in their pain, and nearly 60% reported a decrease in depression and anxiety. 
Without a doubt the program has been life-changing for me. I now have the option to live and feel normal.
- WilderJones said
Did you find this story informative?
All Coverage content can be reprinted for free.
Read more here.