Aug 10, 2023
A reminder for parents and pupils
As the start of a new school year approaches, it's the perfect time for kids to have their vision checked– for educational and social well-being as well as physical health, experts say.
"Vision develops throughout childhood, and it's best to diagnosis and treat eye problems early," said Mei Mellott, MD, an ophthalmologist and eye surgeon at Atrius Health.
Screening at a young age is very important, Mellott said. "Young children with blurry vision often will not complain about it because they may not know what normal vision is."
And vision problems in kids can have a host of domino effects, affecting a child's self-esteem, performance in school and social interactions.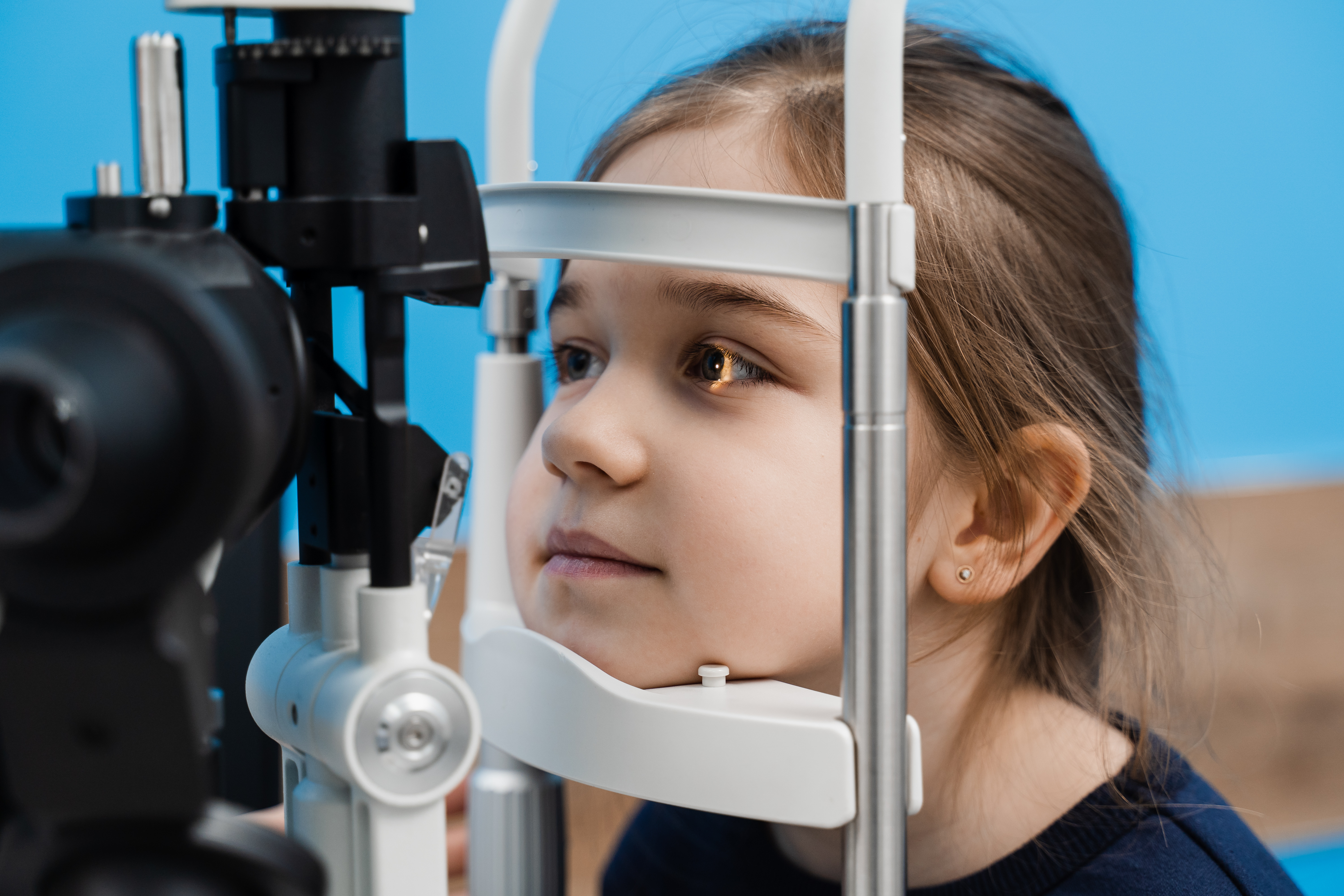 Mellott notes that pediatricians are equipped to conduct vision screenings, and she encourages parents to ask about this screening at their child's health checkup.
Health plans, including Blue Cross Blue Shield of Massachusetts, offer coverage for eye exams for kids. Vision plans such as Blue Cross' Blue 20/20 also offer coverage for annual eye exams, glasses and contact lenses for kids.
Mellott, a Blue 20/20 in-network provider, offers the following tips to parents:
Newborns, infants and toddlers are screened by pediatricians or pediatric clinicians.
Kids should get annual screenings when they start preschool or kindergarten through grade 5; one screening in grades 6-8; and one screening in grades 9-12.
Screening can be done with either a vision screening machine or an eye chart from ages 3-5, and an eye chart is used for ages 6 and up.
Screenings can be performed by school nurses, school physicians, pediatricians and other health care providers.
If a vision screening cannot be performed, a child should be referred to see an eye doctor who has experience examining children.
Outside of these guidelines, Mellott encourages parents to use their judgment: "If you think something is wrong with your child's vision, get it checked out."
 
These are some common vision issues
Mellott sees in children:
 
Refractive errors (such as nearsightedness, farsightedness and astigmatism) make it hard for children to see clearly. Refractive errors are determined by the shape of the eye.
Treatment of refractive errors in children include wearing glasses or contact lenses to improve vision.
 
---

Amblyopia (decreased vision, or "lazy eye") occurs when vision does not develop properly during childhood.
Common causes of amblyopia are refractive error, strabismus (eye misalignment) or physical issues with the eye, such as a cataract, that may block a child's vision, Mellott said.
"It's important to treat amblyopia when a child is young to give their vision the best chance of developing properly," she said. She noted that amblyopia can be treated with glasses, eye patches and eye drops.
 
---

Strabismus (eye misalignment) is when the eyes are not straight and are pointing in different directions. A child with strabismus should be referred to a pediatric eye doctor. Glasses or eye muscle surgery may be an option.

"My goal is that every child have the best possible vision," Mellott said. "Advances in vision screening technology and treatment mean that more children can experience good eyesight."
---
Did you find this story informative?
All Coverage content can be reprinted for free.
Read more here.