Aug 13, 2020
'The right care at the right time'
Dr. Jamie Colbert, an internist and Blue Cross Blue Shield of Massachusetts' senior medical director for delivery system innovation and analytics, explores the challenges and potential of health care innovation in Massachusetts in a Coverage series. 
---
Massachusetts primary care practices are adapting to care for patients while limiting infection risk, as they reopen their doors in the midst of a deadly virus that is still circulating here, but at a much lower rate than a few months ago. 
Over the past month I have spoken to a number of primary care physicians from across the Commonwealth to better understand how they have transformed their office practices in ways both small and large.
Primary care innovation on a fast-track
Dr. Jim Heckman is assistant medical director of the Healthcare Associates primary care clinic in Boston, which is affiliated with Beth Israel Deaconess Medical Center. Prior to the pandemic, he was helping to lead a five-year project to transform patient care at his clinic. That initiative suddenly accelerated. 
We thought telehealth adoption would be a four-year process to get going. Due to the COVID-19 pandemic, it went live in two weeks.
- Heckman said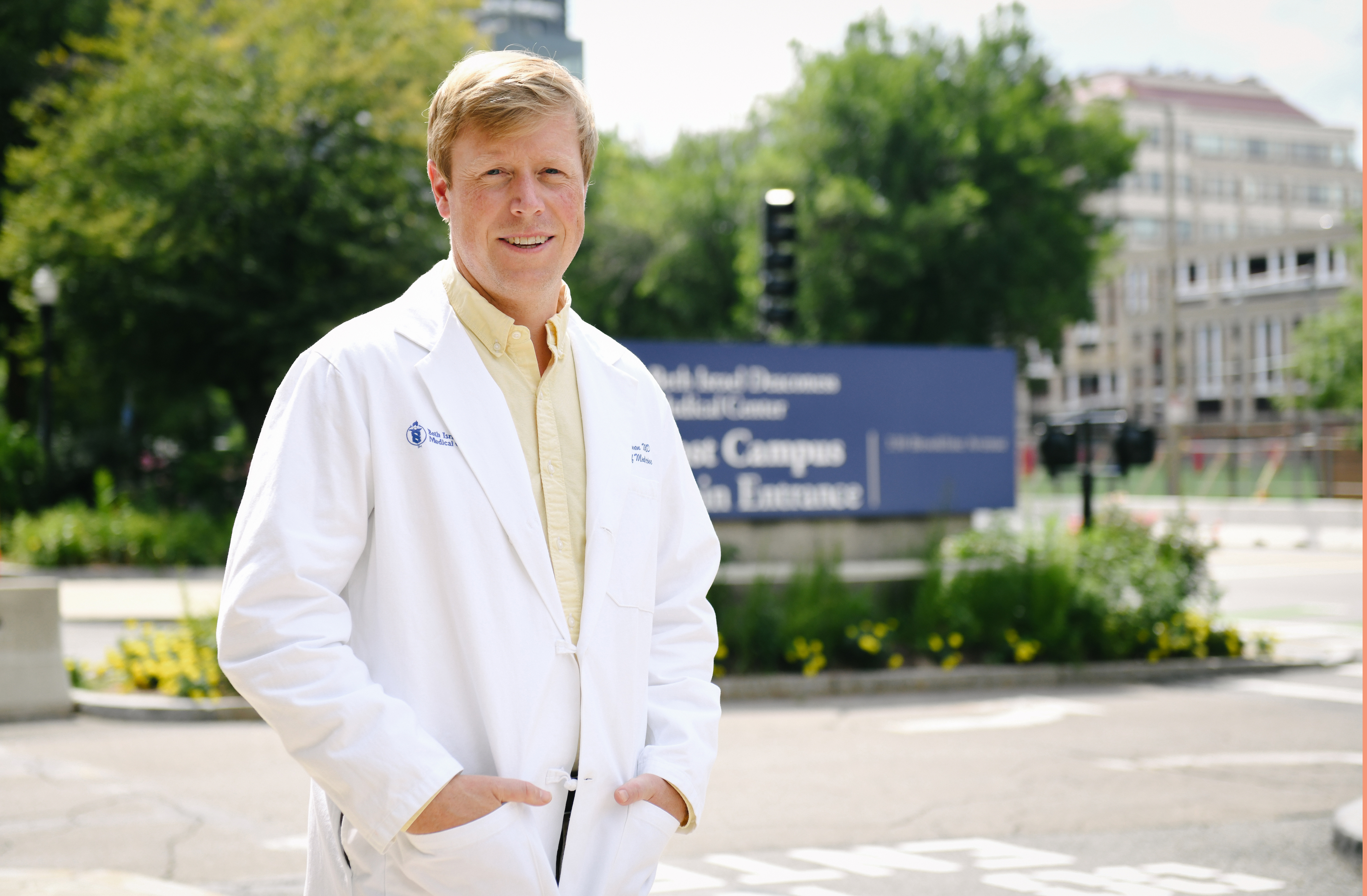 During the peak of the COVID-19 surge in Massachusetts, Heckman's practice had a very small on-site footprint for urgent things that needed to be seen in person, but the rest of their patient interactions were all done over the phone or computer. "It was all telemedicine from March through mid-June."
He was not alone. Across Massachusetts, many primary care offices shuttered their doors as providers canceled in-person visits and instead connected with their patients virtually in order to minimize the risk of infection. 
BCBSMA internal data show that telehealth utilization spiked over 5,000% during the peak days of the pandemic. The not-for-profit health plan, which used to process approximately 200 telehealth claims a day, received an average of 38,000 daily during the spring, and had paid out more than 1 million telehealth claims by mid May. 
Telehealth was a lifeline for primary care providers, allowing them to connect with their patients to provide virtual care at a time when in-person interaction was too risky. However, by mid-June, the surge in infections and hospitalizations had subsided, thanks to the public's physical distancing efforts. In June, health care providers began resuming in-person services, including elective surgical procedures, radiology studies, dental care, and routine office visits. 
New safety practices
By mid-June, Heckman and his practice colleagues were ready to bring more patients back into the office, but they wanted make changes to the visit process in order to accommodate physical distancing and reduce infection risk. 
The practice uses a three-part screening process prior to each visit to minimize the risk that a patient with COVID-19 symptoms will infect others in the clinic. First there is a text message asking about COVID-19 symptoms. If patients don't reply, they get a phone call. Then there is another questionnaire when they arrive in clinic. Finally, there is universal masking upon entry. 
The practice also limits the shared waiting room to no more than six patients at any given time. They set up new procedures to quickly get each patient into a separate exam room. Vital signs, medication reconciliation, point of care testing, phlebotomy, and checkout are all done in that room rather than shared spaces. 
 "To make this work, we need to have providers use more rooms," Heckman said. "We figured out that we need three rooms per doctor and we can have up to three patients arrive per hour. This allows each doctor to never have more than one patient in the waiting room at a given time." 
To accommodate this change in workflow, providers in the group practice have to carefully schedule when they see patients in the office. Most PCPs in the practice now have one or two office sessions per week, with the rest of their time spent on tele-health visits.
More time with fewer patients
Dr. Yasir Saleem is a family physician at Baystate Health and Wellness Center in Northampton. His practice also spaces out patient visits and each provider sees fewer patients per session in order to minimize the number of patients in the waiting room.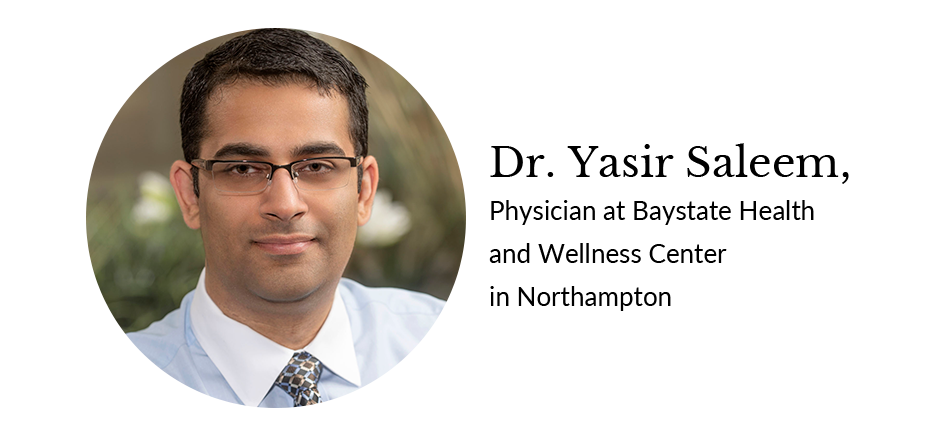 "Before this pandemic I was seeing patients every 15 minutes, so I could see 10-12 patients each half-day session," he said. "Now I only see four patients in that time period."
At Saleem's clinic there are also safeguards to minimize the chance that someone with COVID-19 will spread the infection to others: There is someone at the door who asks about viral symptoms and performs a temperature check before letting each patient enter. Once a patient passes the screening, they are given a mask to wear. Additionally, the providers all wear masks and clear plastic face shields. Before doing a patient exam, the providers wash hands and put on gloves.  
Primary care providers carefully consider which patients to bring in for in-person visits, mindful that the virus is still circulating. 
 "We are evaluating the risk to our patients," Saleem said "For older patients with comorbidities, we will prefer to do those visits virtually and just have them come in for blood work."
A commitment to safety
Across the commonwealth, primary care practices are adapting to a new reality, and given the continued risk of COVID-19, most providers will be doing a mixture of in-person and virtual visits for the foreseeable future. 
Our guiding principle, is that we have to be able to deliver the right care at the right time for our patients. That's our No. 1 priority. At the end of the day, it has to be safe.
- Heckman said
Did you find this article informative?
All Coverage content can be reprinted for free.
Read more here.
---
PHOTO OF Dr. JIM HECKMAN BY FAITH NINIVAGGI