Oct 13, 2023
On a roll with outpatient joint replacements 
Mark Slover was 44 when chronic hip pain stopped him in his tracks. 
The former college tennis player took a break from playing competitively and gave up or cut back on his other favorite activities, including dirt biking and snowboarding, because he was in so much pain. 
"At 44, my doctor looked at my X-rays and told me I had the hips of an 85-year-old," Slover recalls. "Any kind of cushioning in the socket was completely worn down, and he said I would need a hip replacement." 
Slover's doctor also advised that he wait to have surgery until turning 50 or 60 if he wanted to be active in his later years, as a new joint typically lasts about 20-25 years. 
Three months after his 50th birthday, Slover got surgery on his left hip. But instead of going to a hospital, where he would have to stay overnight for observation, he had an outpatient procedure at an ambulatory surgical center, where he was in and out in five hours. 
"I arrived at the surgical center at 7 a.m., and by 1 p.m., I walked to my car with a walker. My wife and I were back home on the Cape by early afternoon," Slover said. 
I love the fact that I was in and out in a day.

His recovery also went smoothly. Two days after surgery, the physical therapist who visited his house told him he was doing great. By day 5, he was off crutches, and by day 14, the physical therapist said he had made great strides and didn't need to see him anymore. 
Now, three months later, Slover is back riding his dirt bike at full speed, pain-free. He is planning to return to tennis this summer.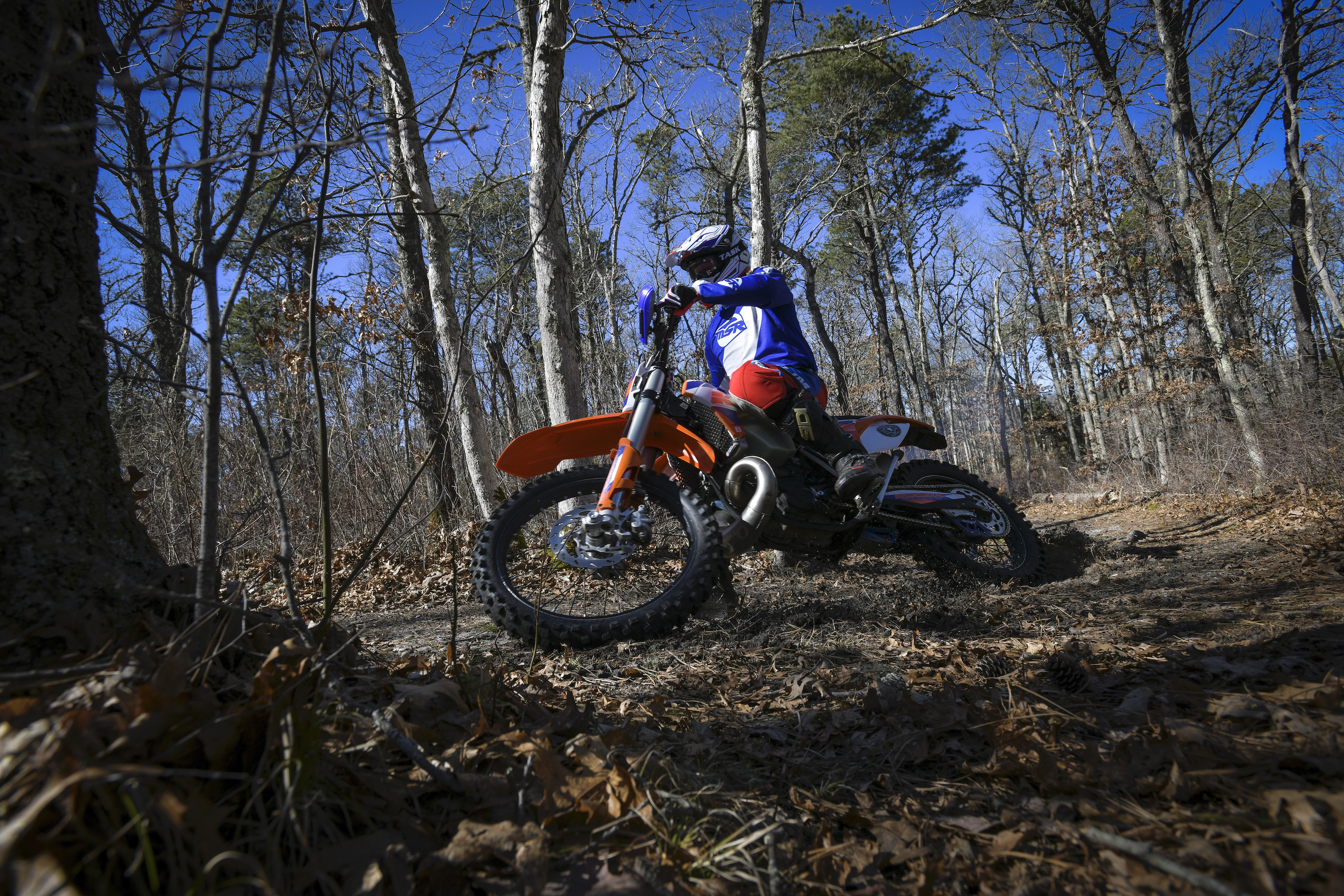 "I highly recommend getting this surgery done at an outside surgical suite," he said. "I'm telling everyone I know with hip issues that that's the way to go. This surgery made a huge difference for me. I have no pain on my left side."
Outpatient procedures on the rise
Slover's surgeon, Dr. Carl Talmo, a clinical assistant professor at Tufts University School of Medicine, said he is doing more and more total knee and hip replacement surgeries in an outpatient setting as opposed to the hospital to the benefit of both patients and the health care system.
"Outpatient surgeries have become much more popular in the last five years. The technology and procedures have evolved a lot to the point where possibly greater than 70% of patients are candidates for outpatient joint replacement surgery," Talmo said. "Someone with severe cardio-pulmonary disease would require a hospital setting, as would someone with many significant medical issues or someone with little to no support at home. But age isn't typically a factor—I have patients in their 80s who have done well with outpatient procedures, and it's extremely common for those in their 70s and below."
Dr. William Walsh, an orthopedic surgeon and associate medical director at Blue Cross Blue Shield of Massachusetts, agrees that outpatient joint replacement can be a good choice for some patients. 
"It's a good option for patients without any serious medical conditions," Walsh said. "Patients should be relatively young, healthy and motivated and have the proper support at home to help them recover. I would encourage patients to check with their doctor to see if this type of procedure is right for them."
The benefits of outpatient surgery are numerous, primarily because patients get home more quickly and experience greater comfort and more mobility earlier in the recovery process, which decreases the risk of blood clots. They also may find better pain management. 

- Talmo said

"Going home to your own environment to recover is so beneficial," Talmo said. "We're less anxious in our own home, and less anxiety commonly results in less pain."
Importantly, Talmo noted, there is a lower risk of infection with outpatient procedures because patients are around fewer people for a shorter amount of time, meaning they are at less risk of exposure to bacteria or viruses. 
All of this leads to reduced recovery time, Talmo said, with patients returning to work and normal activities sooner.
Typically, Talmo said, his patients are fully recovered in 1-3 months and back to favorite activities like skiing and golf in 2-3 months, depending on their age, overall health and fitness level.
He also notes that outpatient procedures can provide significant cost savings for patients and the health care system as a whole and can lead to improved patient satisfaction. 
"There's benefits for all stakeholders, including employers and the health care system, but most importantly, for patients themselves," Talmo said. "Patients tell me the outpatient experience results in more interaction and better communication with their doctor. Some have said it feels like a 'concierge-level of care.' "
'A game changer'
Perhaps most important, outpatient joint replacements are giving older patients a new lease on life.
"Years ago, when patients' knees were bad, they gave up playing tennis or walking on the golf course," Talmo said. "Now they have less-invasive surgical options that allow them to continue doing the things they enjoy with less down time until they are back on their feet."
Pat Gregory experienced this firsthand. The 74-year-old was an active grandmother until two years ago when she said her left leg started feeling funny. 
"I figured it was a pinched nerve. Over time, I noticed I was walking less, and I found myself passing on activities. I would say, 'I won't go to the beach today—I'll stay home.'"
An X-ray showed that Gregory needed surgery on her left hip. Her primary care provider suggested she speak with Talmo, who recommended an outpatient total hip replacement. 
I was skeptical because it was not in the hospital, but he said the surgical center was specifically set up for these procedures and that I would be able to go home the same day.
- Gregory recalls
"I agreed on the spot. It was a leap of faith."
Gregory is happy she took the leap. Her surgery was successful, and she was able to go home the same day. After two days, she was able to walk without assistance. After two weeks, safe from the winter weather outside, she was walking loops in her upstairs hallway that equaled one mile twice a day.
She kept up with her exercises, and two months later, she can walk at a brisk pace and has regained 70% of her mobility. "I'm doing great," she said. 
She encourages others in the same situation to consider an outpatient surgery. 
"If they are a candidate for outpatient surgery, I would 100% recommend they get it," she said. "It's a total game changer." 
Did you find this article informative?
All Coverage content can be reprinted for free.
Read more here.
---
PHOTOS OF MARK SLOVER  BY FAITH NINIVAGGI