Jun 5, 2020
Should I be afraid to seek care?
Boston-area resident Jennifer Jacobs initially chalked her chest pain up to bad heartburn. It was wishful thinking, she said – the last place she wanted to be was the emergency department, where she'd be at risk of exposure to COVID-19. 
But when she called the Blue Cross Blue Shield nurse line in late March, that's exactly where she was told to go.
"I had no interest in going, particularly not during a pandemic," Jacobs said. "But it wasn't going away, it was getting worse."
Jacobs is now thankful she listened to that advice. Doctors later discovered the pain was coming from a gallstone stuck at the entrance of a bile duct. She was in the hospital for three nights, and ultimately had her gallbladder removed. 
A worrying drop in ER visits
Resistance to emergency department visits – and doctor visits in general – has become common amid COVID-19 fears, and the phenomenon is reflected in ED numbers among Massachusetts hospitals. 
Tufts Medical Center emergency department saw a 50% drop in patients in April 2020 compared with April 2019 – and 67% of this April's patients were being seen for coronavirus-related symptoms, not for the heart attacks and strokes that usually predominate.
There is a similar pattern at Brigham and Women's Hospital, where during an average week, the emergency department sees about 1,200 patients. That number has been in the 600-700 range since COVID-19 hit, and about 60%-70% of those were patients under investigation for the virus.
"I think the reasons people aren't coming into the emergency department are complex," said Dr. Regan Marsh, an emergency medicine physician at the Brigham. "Some might be related to fear of getting sick if they came to the hospital, others are probably trying to do the 'right' thing and stay out of the hospital because they don't want to contribute to overwhelming the healthcare system."
It also may be harder to get to the hospital because of distancing restrictions, she noted.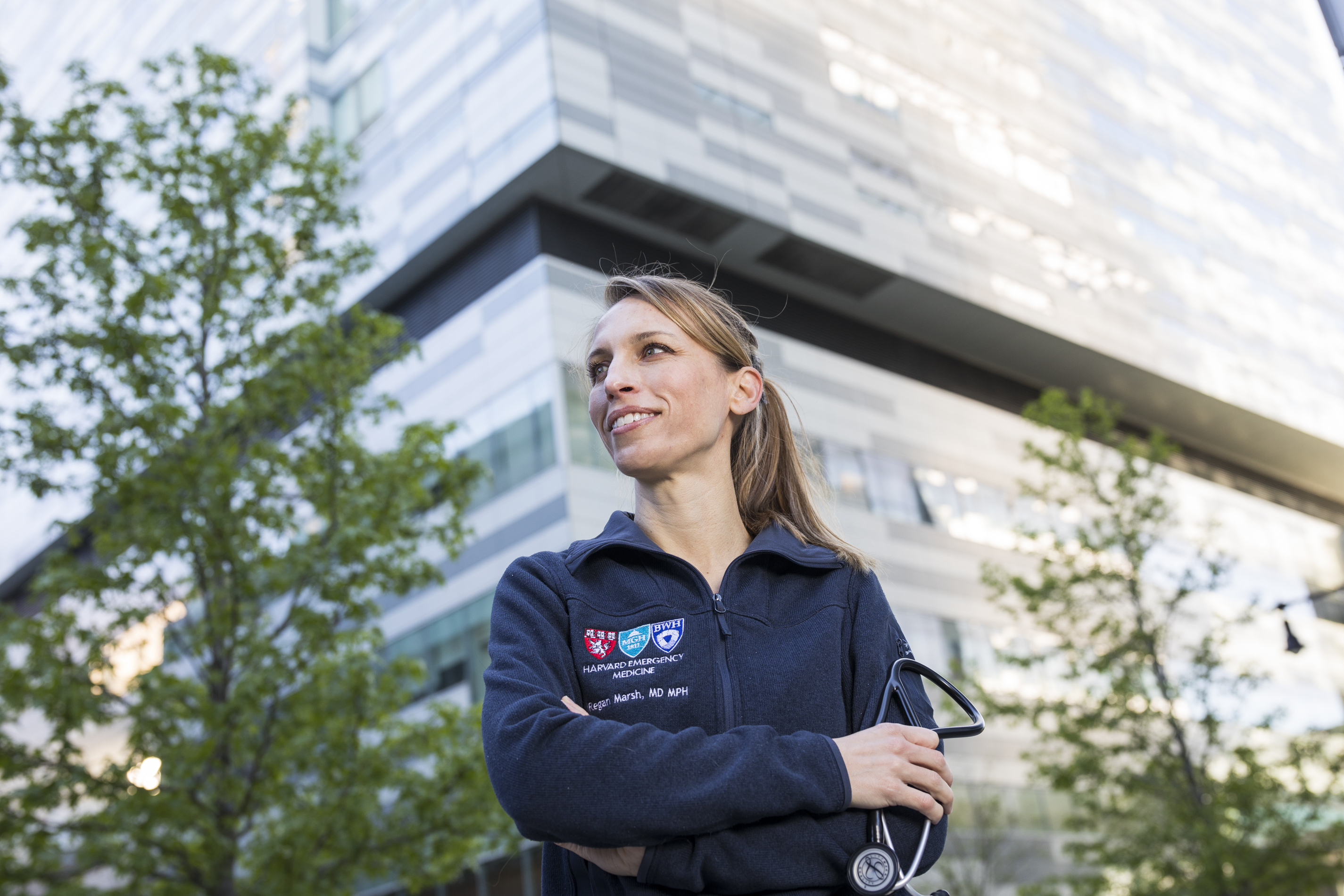 The concern among doctors now is there are significantly fewer patients being seen for chest pains, infections, stroke and injuries, which comprise a majority of emergency visits. So, Marsh said, the question is: How many patients are missing out on critical care?
"There are probably fewer accidents and injuries while everyone is on home quarantine – they're driving less, going out less – but we wouldn't expect fewer heart attacks or strokes," Marsh said. 
And it isn't just emergency visits doctors are concerned about. Those with chronic conditions may be hesitant to schedule doctor check-ins because people, particularly those who are at higher risk of contracting COVID-19, are hesitant to enter medical facilities.
A simple message: Seek necessary medical care
Katherine Dallow, vice president and medical director of clinical programs and strategy at nonprofit Blue Cross Blue Shield of Massachusetts, said all patients should stay in touch with their primary care physicians and schedule telehealth visits as needed to monitor chronic conditions and medical issues as they arise. Patients who don't have a PCP should get one so they have someone to consult about sudden worrying symptoms, as well as to monitor their general health Many health plans, including Blue Cross, can provide help for patients seeking a PCP.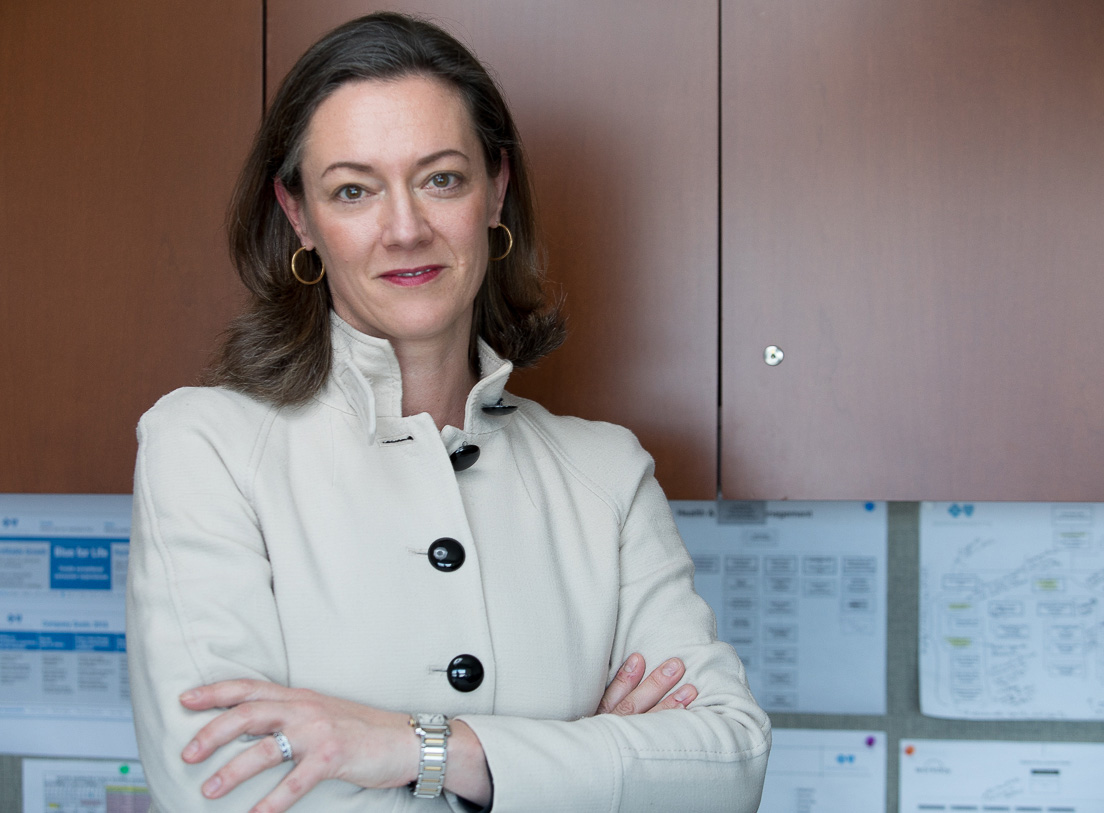 Those experiencing concerning symptoms should call their PCP, who can remotely assess their conditions and instruct them to seek emergency care if necessary. 
Dallow noted that some health plans, including Blue Cross, have nurses line that are free to members and available 24/7 to also offer guidance to patients like Jacobs. 
Of course, if are having an emergency, call 911. Acute symptoms include:
Trouble breathing
Persistent pain or pressure in the chest
New confusion
Inability to wake or stay awake
Bluish lips or face
"While the doctor or emergency department is obviously not a place people want to be going, deferring necessary care will have far more drastic health consequences than a risk to COVID-19," Dallow said. "People should not be suffering at home."
But if your PCP says you don't need to be seen in person for elective or non-urgent care, then you should continue to avoid unnecessary interpersonal contact, even with your doctors. There is still a higher risk of COVID-19 transmission via in-person care than telemedicine care.
Gratitude for vital treatment
A doctor told Jacobs that if she had put off the visit, she would have ended up there one way or another, and the symptoms would have only gotten more severe. 
"I definitely did not want to be there, but I'm glad I went," she said. "It's important to see a doctor if you need to, even though reality is not our normal reality right now."
Did you find this article informative?
All Coverage content can be reprinted for free.
Read more here.
---
PHOTO OF DR. REGAN MARSH BY NICOLAUS CZARNECKI AND PHOTO OF DR. KATHERINE DALLOW BY MICHAEL GRIMMETT